I love wedding invitations!  There, I said it!  They are an opportunity to let your friends and family know you care about them enough to include them on your special day.  They are also an opportunity to let them in on what lies in store for them.  When thinking about wedding invitations, I looked to one of my very favorite brides who also happens to be an expert.  Katie Rotio is the owner of Katherine Elizabeth Events custom designs invitations, stationary, and the most gorgeous paper flowers.  Below, are some of my favorite details from Katie's wedding.  She custom designed every bit of it!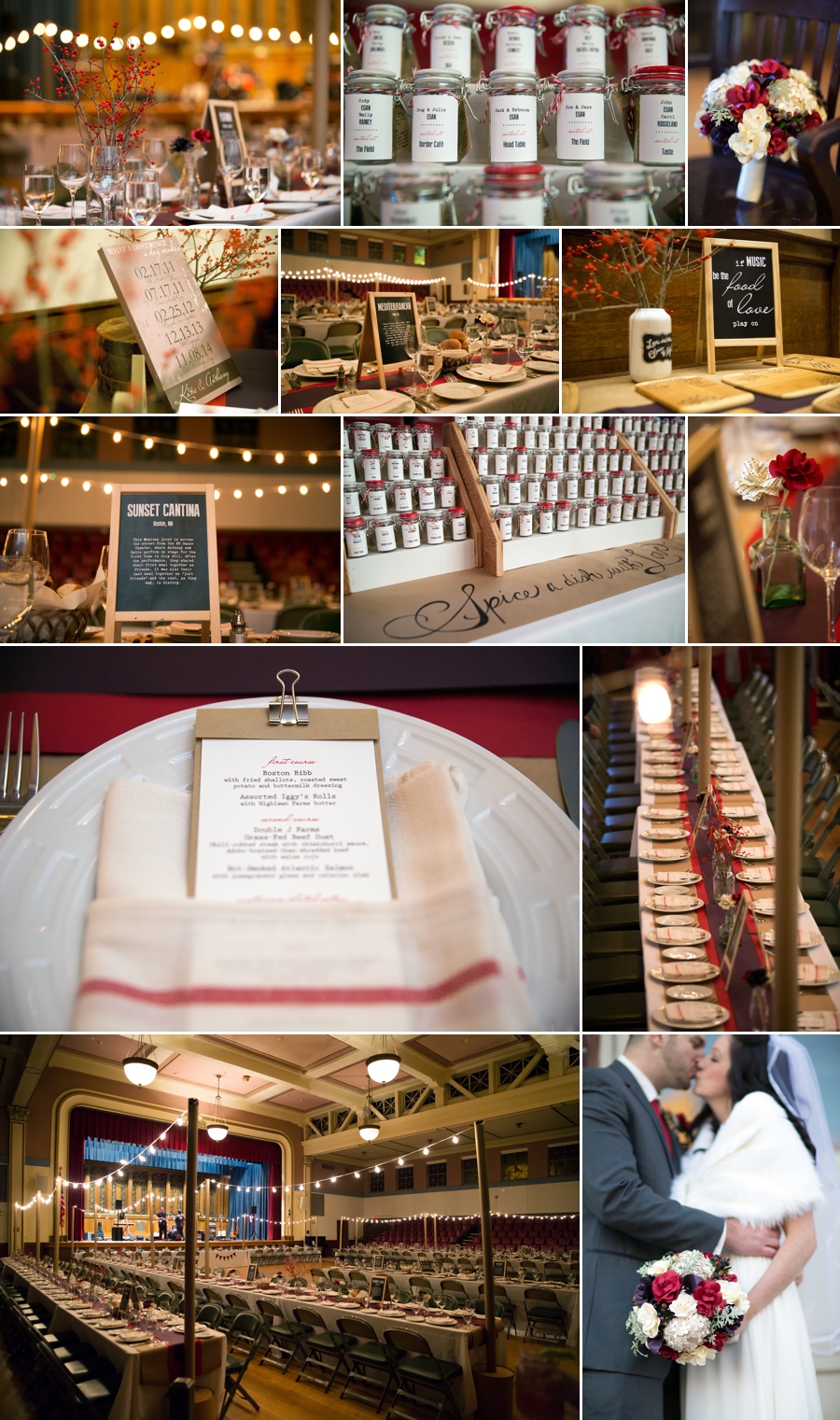 When I asked Katie to describe her creative process and some tips on invitations, she said the following…
"So many clients come to me and start with their colors. Chances are you love the colors you picked for your wedding, but it really should be a minor detail to incorporate them into the design. SO many clients become obsessed with perfectly matching the invitations to the wedding colors. While I think color is important, most wedding guests won't remember or even notice  whether your invitations perfectly match your bridesmaid dresses. I prefer to focus the design attention on the vibe or theme of the wedding and the couple. I feel it's more important for the invitation to be a reflection of the couple and to set the tone for the event than it is to communicate which colors you've chosen.
I always start by asking my couple about themselves and their relationship. How did they meet? What do they like to do together? And most importantly, how do their wedding plans (location, venue, etc.) relate to their relationship? Quite simply, why this wedding? I find these questions open the door to the really juicy stuff that leads to my best, most personal work. And sometimes something as simple as "we love drinking champagne and its a must at our wedding" leads to a theme that sets the whole design process in motion… Champagne bubbles–duh!
Of course it's important to think about the big picture  — what's the feel you're going for? Is it casual or black tie? Whimsical or more traditional? If you are having a barn wedding, a gold foil, 1/8 inch thick invitation in formal script isn't going to set the right tone. It may be beautiful, but it's best for someone else's wedding. And the wording is important too. I usually ask for wording early in the process because it shows me how formal the couple wants to be. (You can't really get away with cheeky, modern wording with a formal, traditional layout..it just doesn't match. And vice versa.)
I think of the invitation as the teaser. The trailer to the blockbuster, the appetizer to the meal. You've picked the right design if your guests will open the invitation and immediately feel that it's for your wedding; it's got your style written all over it. And it matches the wedding and the couple in more ways than just color!"
I think it's great advice!  Check out some of Katie's beautiful work on her
website
.  And happy inviting!