I love small, intimate weddings.  I have the honor of witnessing a special moment few others are able to see.  They are so special!  I met Michael and Alena at the Omni Parker Hotel in Boston a few hours prior to their small, special wedding ceremony.  The ceremony consisted of Bride, Groom, children and parents.  Six people total.  The couple got ready at the Omni Parker Hotel and shared a ceremony and dinner at Ruth's Chris restaurant in the Old City Hall building.  Here are a few of my favorite photos from the day.
We met at the Omni Parker Hotel where Michael and Alena shared a special first look in the lobby.  The lobby was packed as it was Boston Marathon Weekend.  But you would have thought Michael and Alena were the only people there.

We had about an hour to spend some time taking portraits and family photos in the city.  The Old City Hall building is such a cool building and has a great little courtyard.  And there were a bunch of fun little architectural elements to play with in the area.  I do love me a city photo shoot!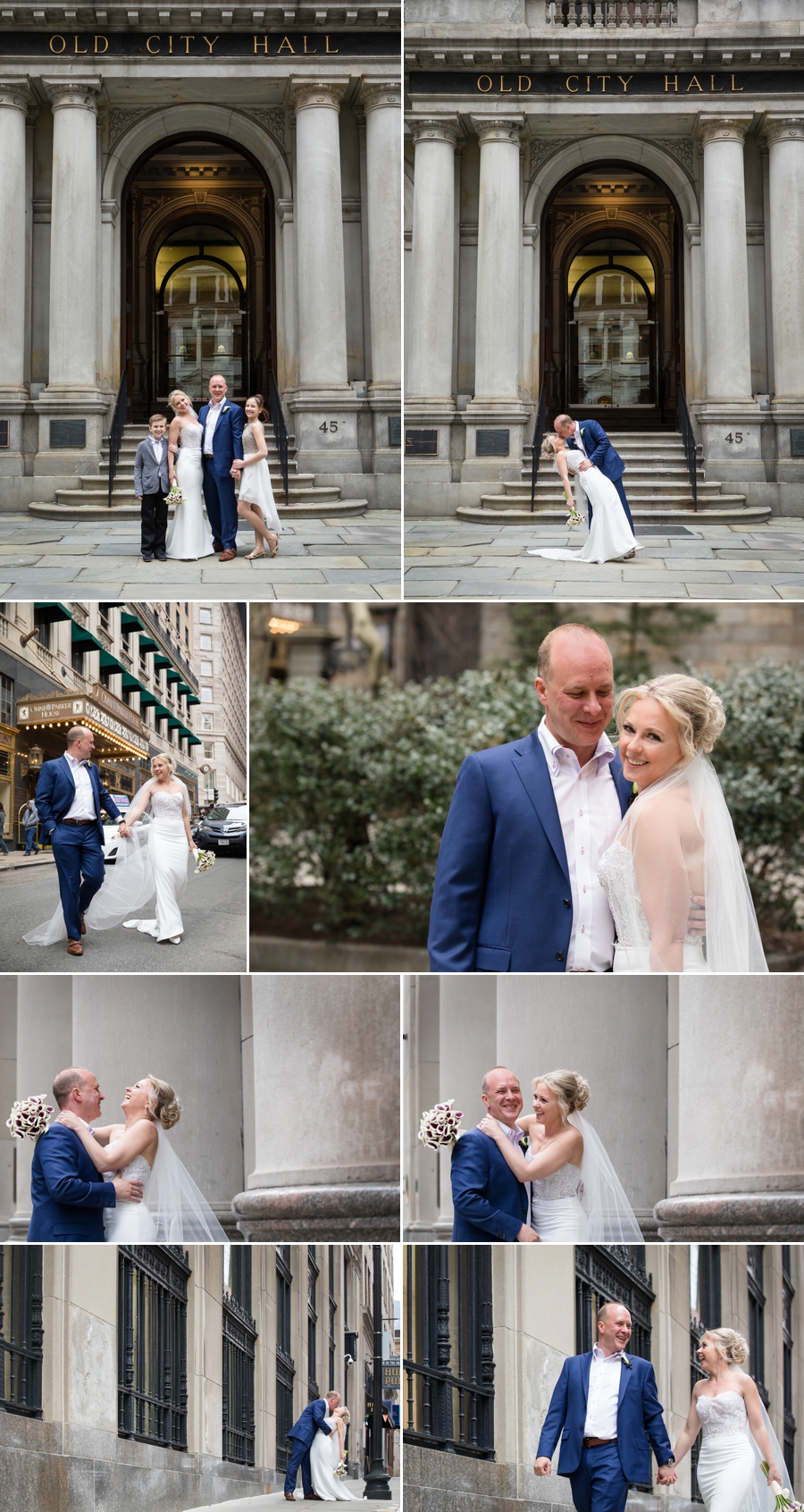 After formal photos, we were able to take a quick break in the bar at the Omni Parker Hotel.  Refreshments were enjoyed by all!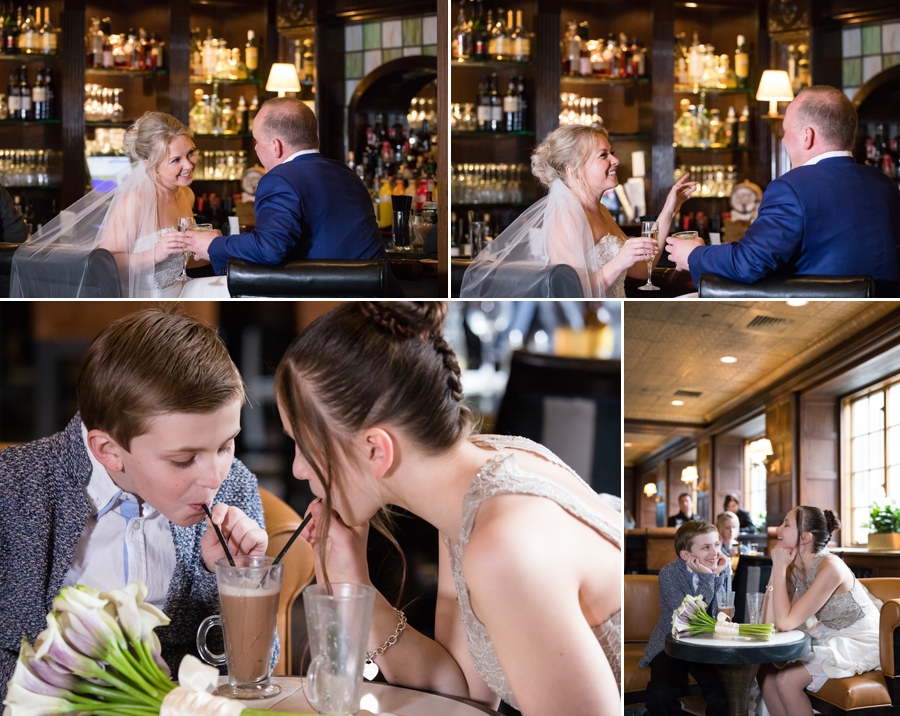 Just prior to the ceremony, I had a chance to capture a beautiful moment in the ceremony room from outside the building.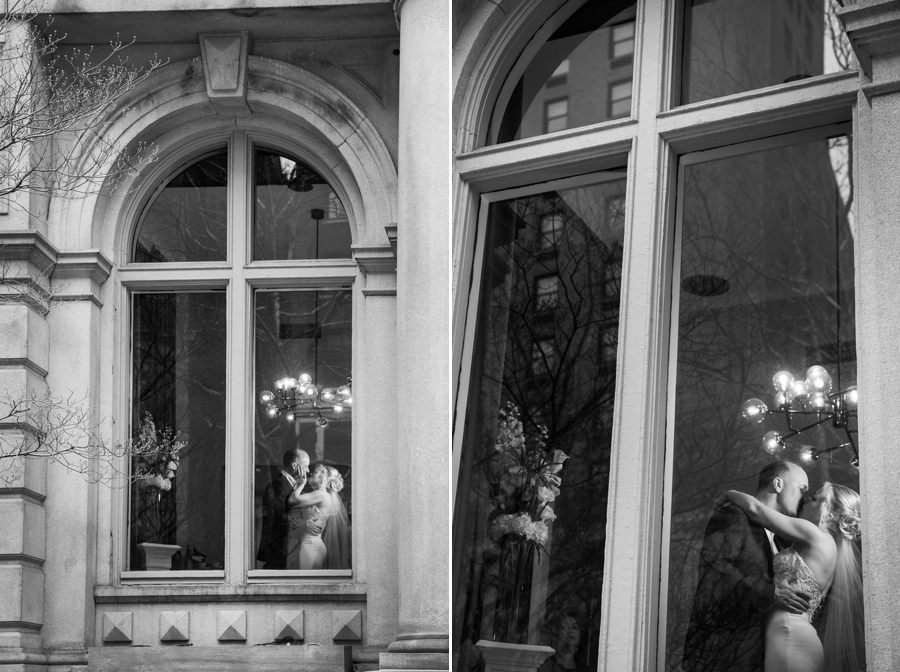 The small wedding ceremony was lovely.  When the Justice of the Peace asked Michael if he would take Alena to be his wife, he looked at her and exclaimed, "Look at her.  How could I not?"  It was so beautiful!

Just before their private dinner, I was able to catch a few more quick formals in the historic Old City Hall building.  I love how Michael can get Alena to giggle and sparkle.  It was a beautiful day!