Seaport Boston Wedding
Donna and Tom's wedding was a real treat for me for so many reasons.  Tom is an old friend and through planning the wedding, Donna became a new friend.  So I got to capture the wedding of two beloved friends.  They were married in the Lighthouse of Seaport Hotel which happens to be the ballroom my husband and I had our wedding.  It's a gorgeous room to shoot with sweeping city views, high ceilings, and contemporary LED lighting.  Their ceremony was held at the Cathedral of the Holy Cross which is just breathtaking.  But far above all that, Donna and Tom are so in love it's palpable.  They were so excited to be married and couldn't stop kissing and laughing.  That is the best decor for any wedding.  They chose to take many of their formal photos on Boston's waterfront where they were engaged.  It was just lovely!
Donna got ready at Seaport Hotel while Tom got ready at their home.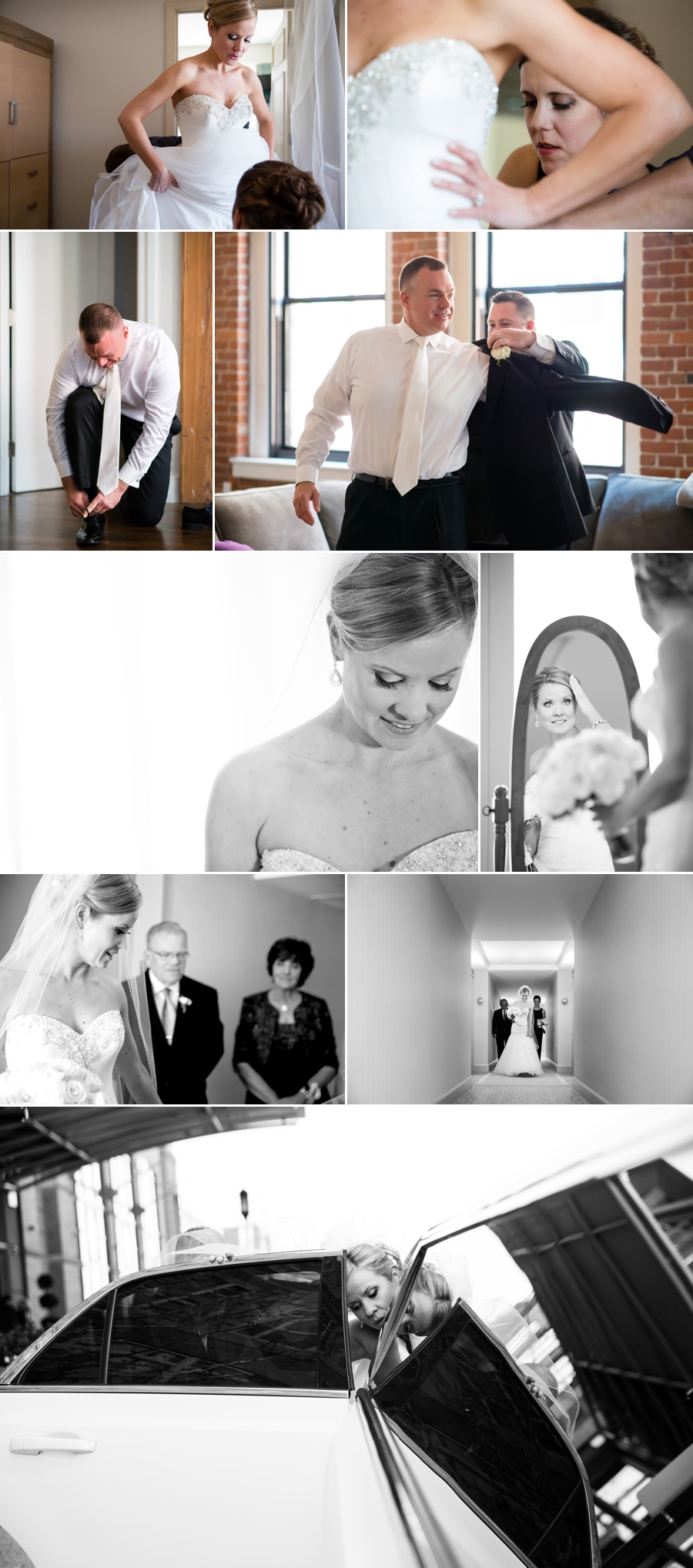 Their first look was at the arches of the Seaport World Trade Center with a beautiful view of the city skyline.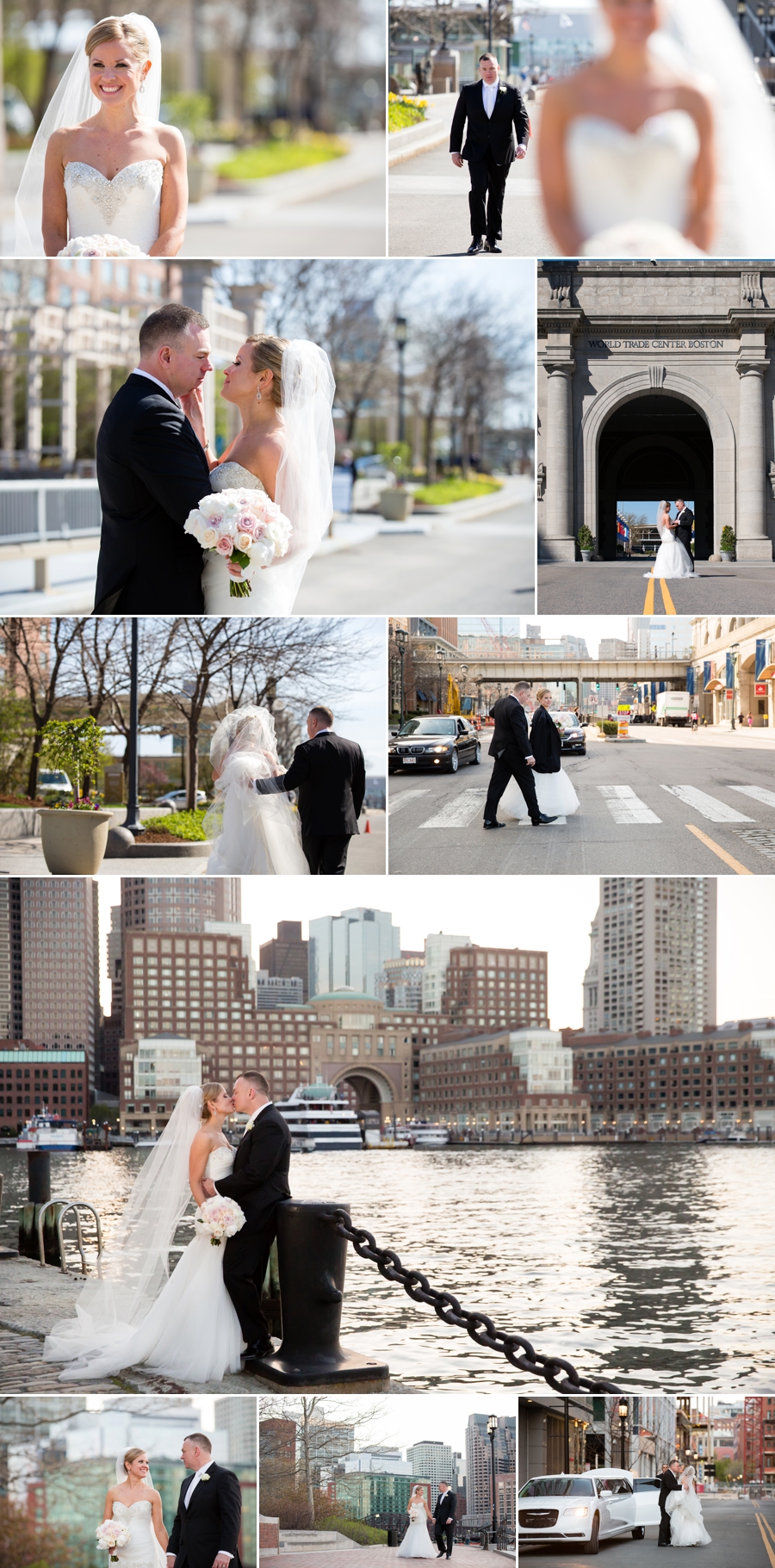 The cathedral was absolutely striking.  But the best part was when Tom stopped to dip Donna right in the middle of his recession!

The skyline view in the Lighthouse combined with the candles in the floating flower centerpieces and the vibrant LED walls made for outstanding lighting during the reception.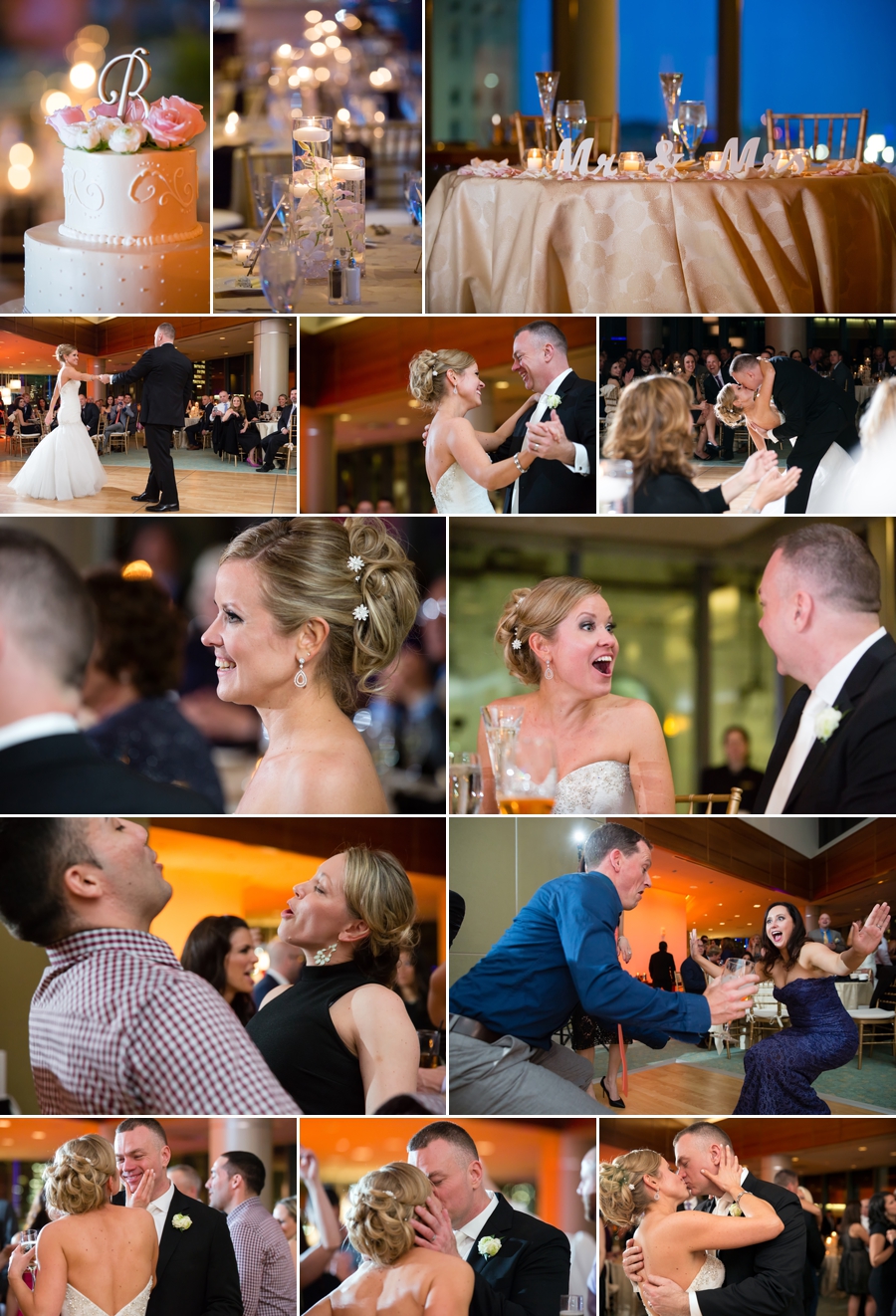 Don't forget to check out their full slide show!
VENDORS
Venue: Seaport Hotel, Alanah Grossman
Hair:  Curlew Green, Drew Carroll
Make-up: Demiche Beaute', Michelle Arruda Devoe
Florist: Petals, Inc.
Music/DJ – NU Image, Mike Negron