Katie and Jim's intimate wedding at Harvest Restaurant was a fabulous day! They created a day that was perfect for their easy-going personalities.  We started getting ready at the Charles Hotel in the morning.  I was able to sneak both Katie and Jim out for a few quick photos with their wedding parties.  It was an easy walk to Harvest Restaurant where they had a lovely wedding ceremony in the outdoor courtyard.  We were able to catch the last of the fall foliage as well as the hustle and bustle of Harvard Square during family and wedding party formals.  After formals, Katie and Jim celebrated their union with an intimate group of friends and family with a delicious lunch at Harvard Restaurant.  Here are a few of my favorite photos from the day.
The hotel room at the Charles where Katie got ready was totally relaxed and stress free.  It was a perfect start to the day.  I love that Katie included the bracelet her dad gave to her mom on their wedding day.  It was a really special touch.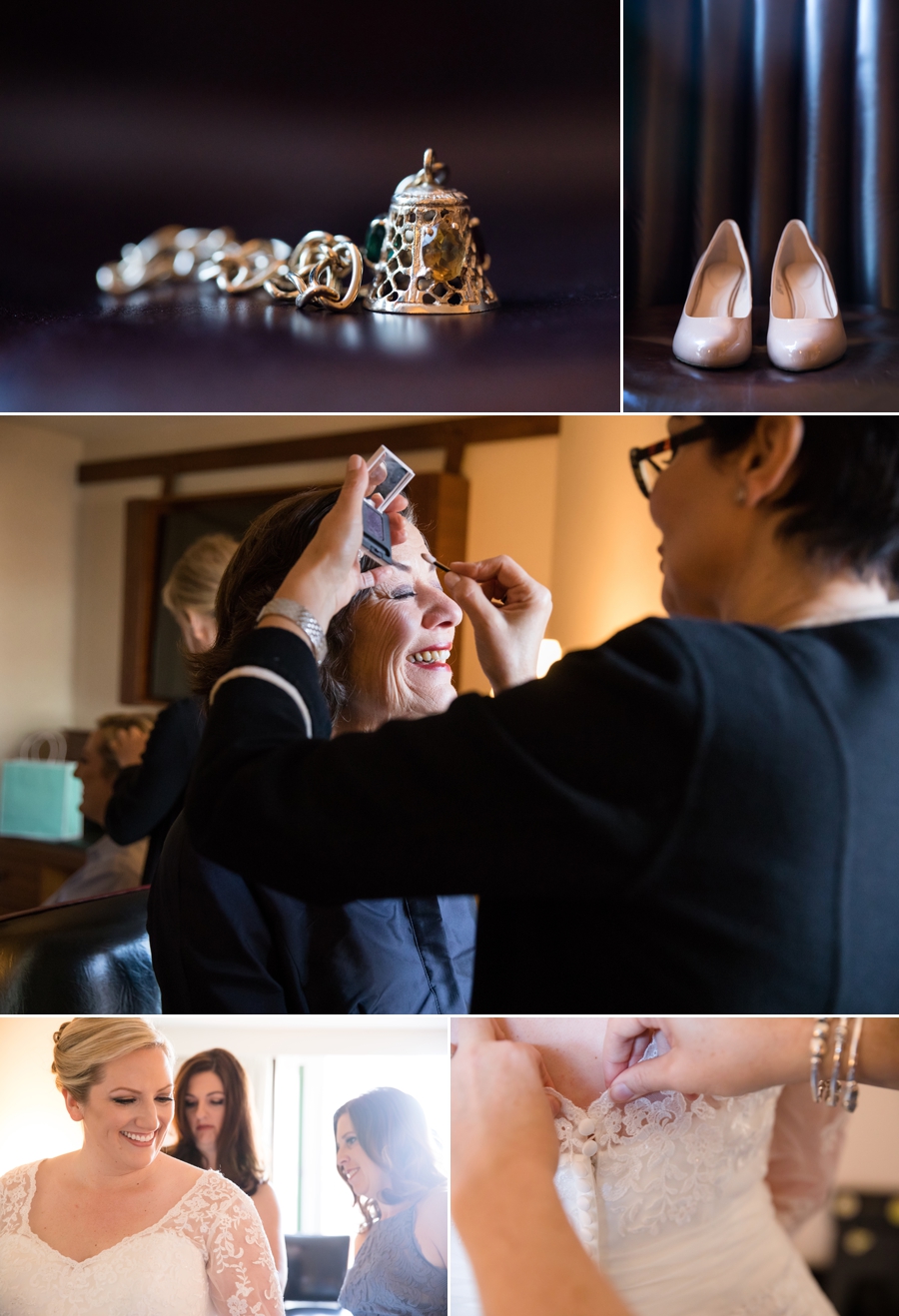 Katie and Jim wanted their first look to be when she walked down the aisle.  So I took them out individually with their bridesmaids and groomsmen to grab some morning photos.  I think you can see the look of anticipation in Katie's face!  Oh, and I'm obsessed with her bouquet.  It's proof fall colors do not have to be dark!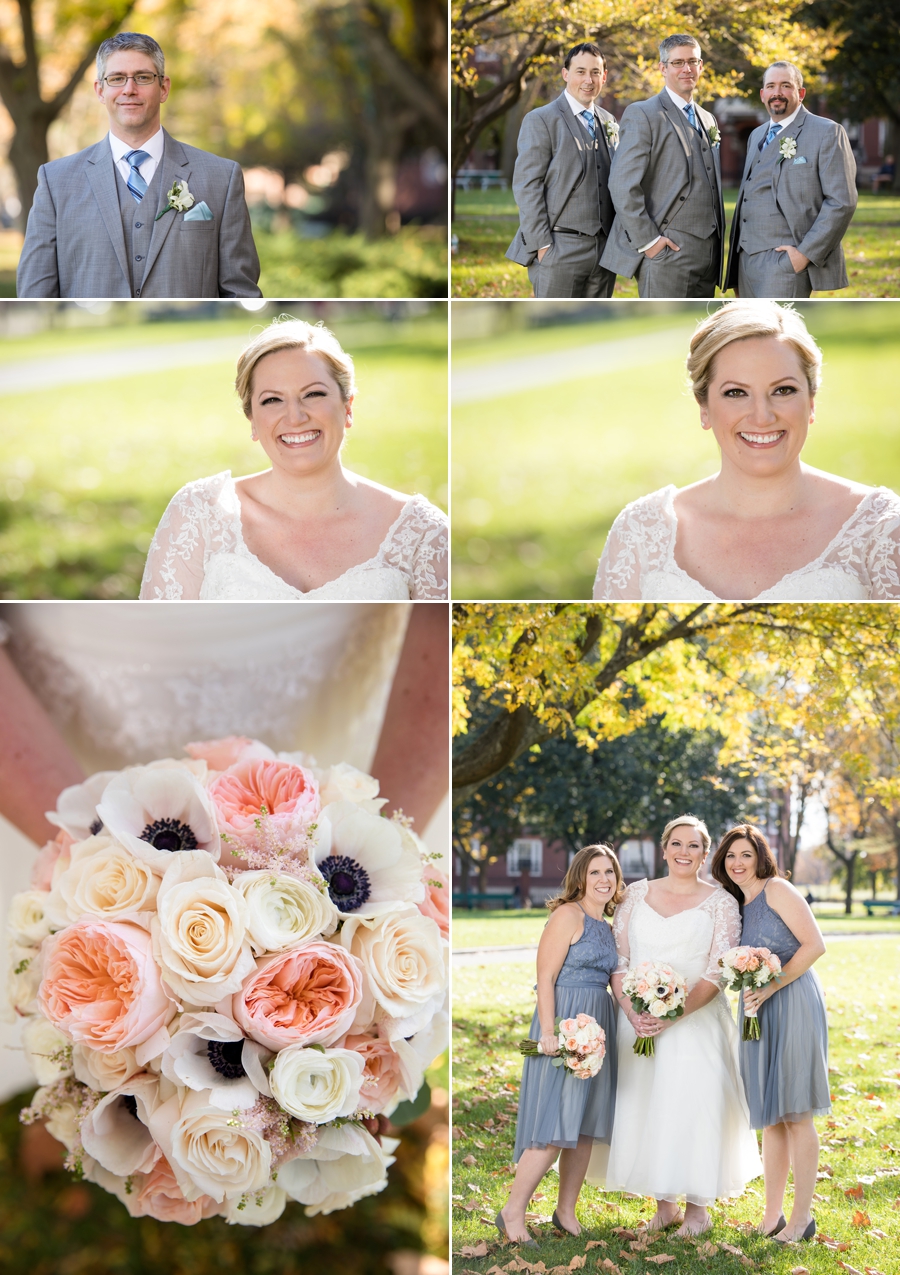 The ceremony was my favorite part of the day.  The courtyard at Harvest is lovely.  And guests were kept toasty warm thanks to the heaters above their heads.  Katie and Jim did so many things to make the ceremony special.  They had a poem read during the ceremony.  But instead of choosing one special guest to read the poem, they had six special friends read a portion of the poem from where they stood.  Katie and Jim also included an Irish wedding ceremony tradition called the Oathing Stone.

Formal photos started in a lovely park by the Charles River.  After the family and wedding party photos, we were able to take a walk around Harvard Square with the happy couple.  Have I mentioned how much I love city photos?  When done right, they have so much character.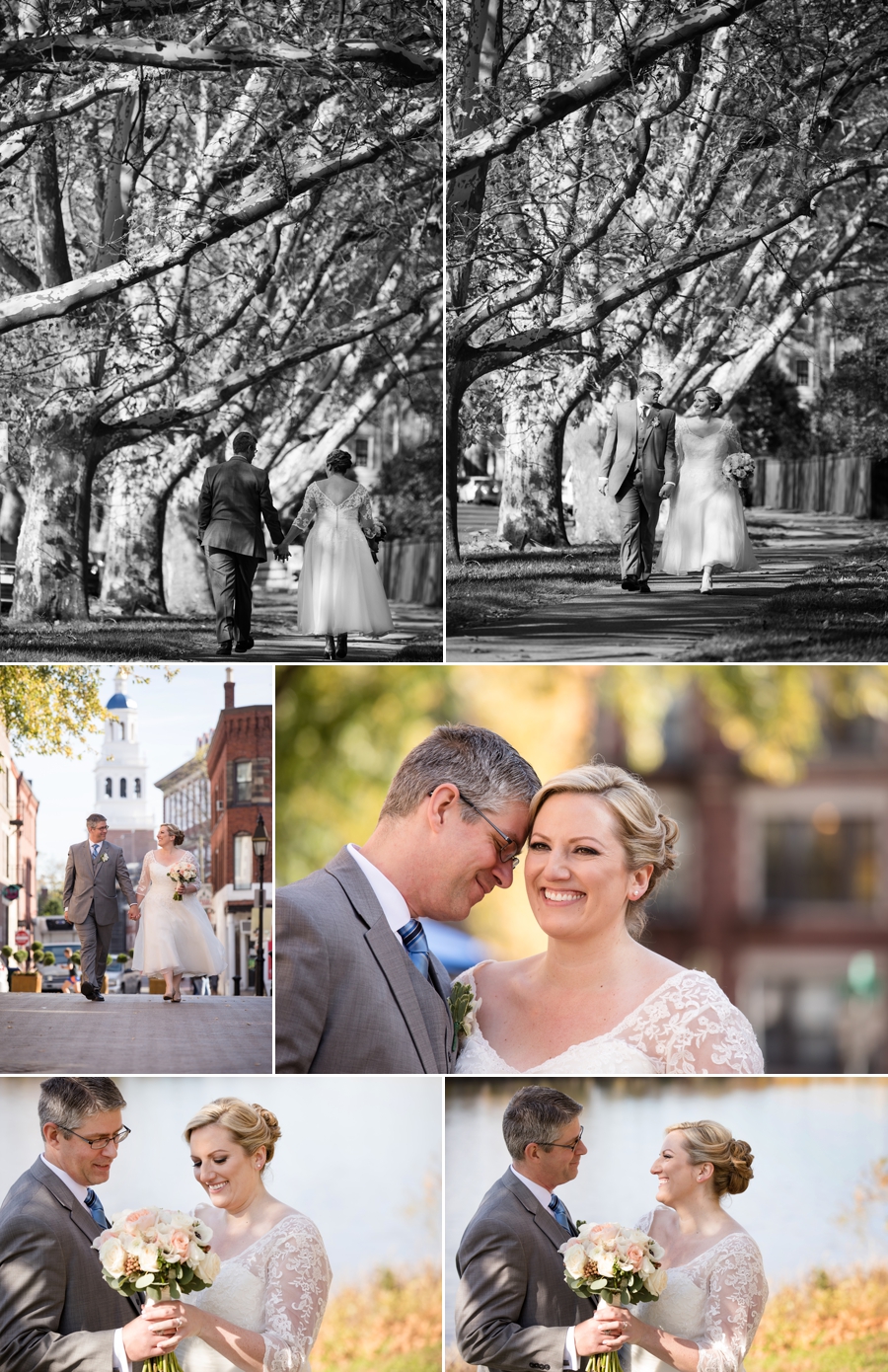 The lunch at Harvest was fabulous.  It was some of the best food I've ever seen at a wedding.  I plan to visit again soon with my handsome husband and totally over-order!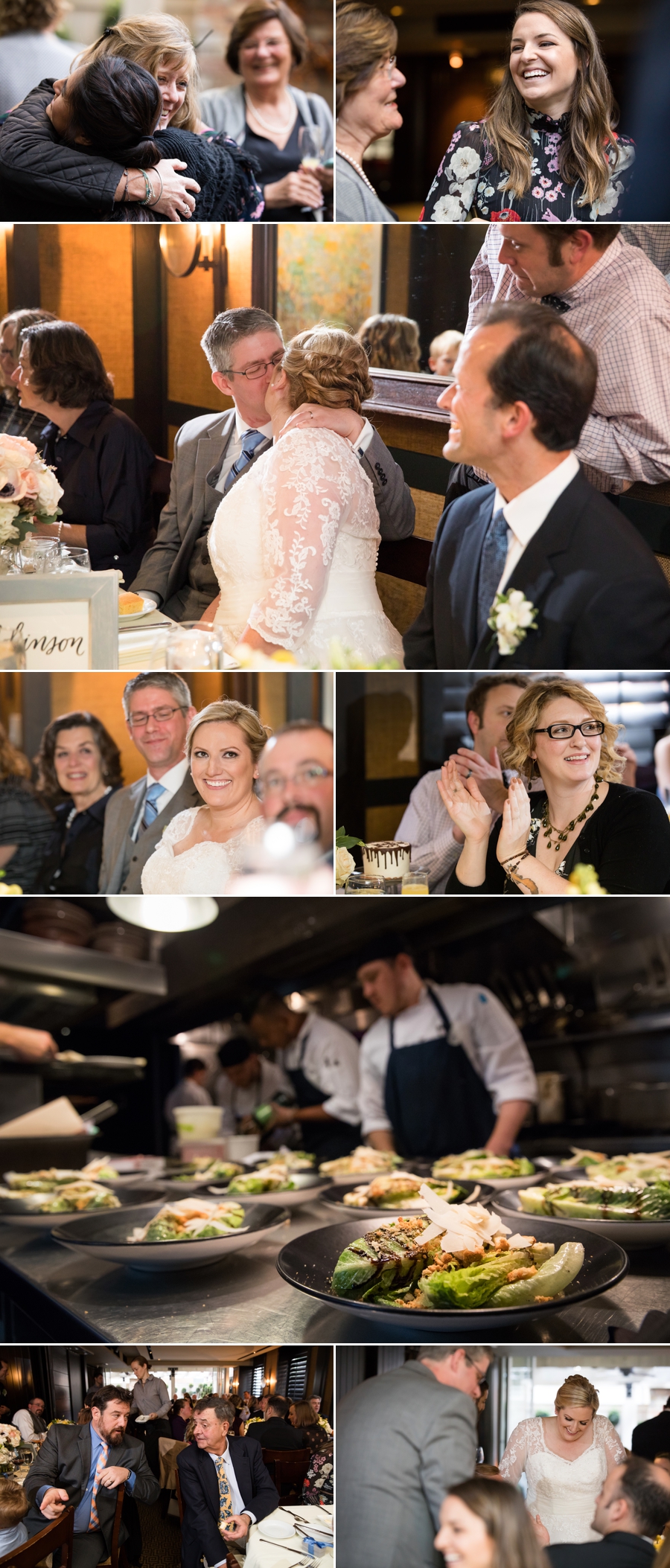 Don't forget to check out their full slide show!
VENDORS
Venue: Harvest Restaurant
Florist: Brattle Square Florist
Hair & Makeup: Salon Mario Russo
Dress: David's Bridal
JP: Priscilla Geaney
Calligrapher:  Yennygrams