One of the most important things in my life is my family.  I am incredibly fortunate to belong to a big, loud and just a tiny bit crazy Italian family.  I cherish them.  When we have a family celebration like a wedding, it's an absolute blast!  We spend the day laughing, eating and dancing (and occasionally horrifying the family marrying into ours).  With the importance I place on my own family, I find myself honored to be invited to share in my clients' family celebrations.  I'm even more honored to be invited to capture more than one important life event!  Below, are just a few examples of of the wonderful families who have invited me to share weddings, celebrations and life events multiple times.  There are too many wonderful families to mention all of them in this post (I'm thinking of you Vacca's, Drummy's, O'Keefe's, Reich's, Krommydas', and so many more).  Safe to say, my love for family has made its way into my love for my photography career.
Sarah & Brian
I met Sarah and Brian first for an engagement shoot and had a blast wondering around Boston with them.  They celebrated their city wedding in Cambridge and when it was over I was sad to see them go!  Imagine my excitement when Sarah called with the news that they were expecting their first baby.  The images moved from the city to the beach where we did a beautiful maternity shoot.  And when baby Stella arrived, I met them in their home for a Lifestyle Family Shoot.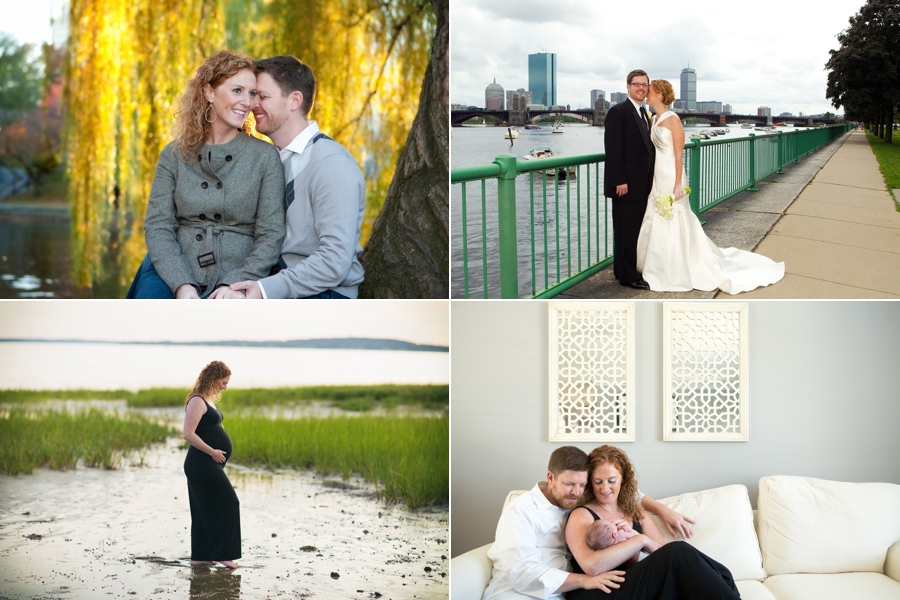 The Klaman Family
I am always excited to answer a call from the Klaman family!  I know that if I am photographing a wedding, it will be elegant and unique.  And if I'm photographing a life event, it will be light and fun.  I've been a part of two New England engagement sessions (one one the water in Marblehead and one at night in downtown Boston) and two super elegant downtown Boston weddings with sisters Sarah and Paula.  Since then, Sarah has had twin boys and a beautiful daughter and I've been lucky enough to be there for each newborn session.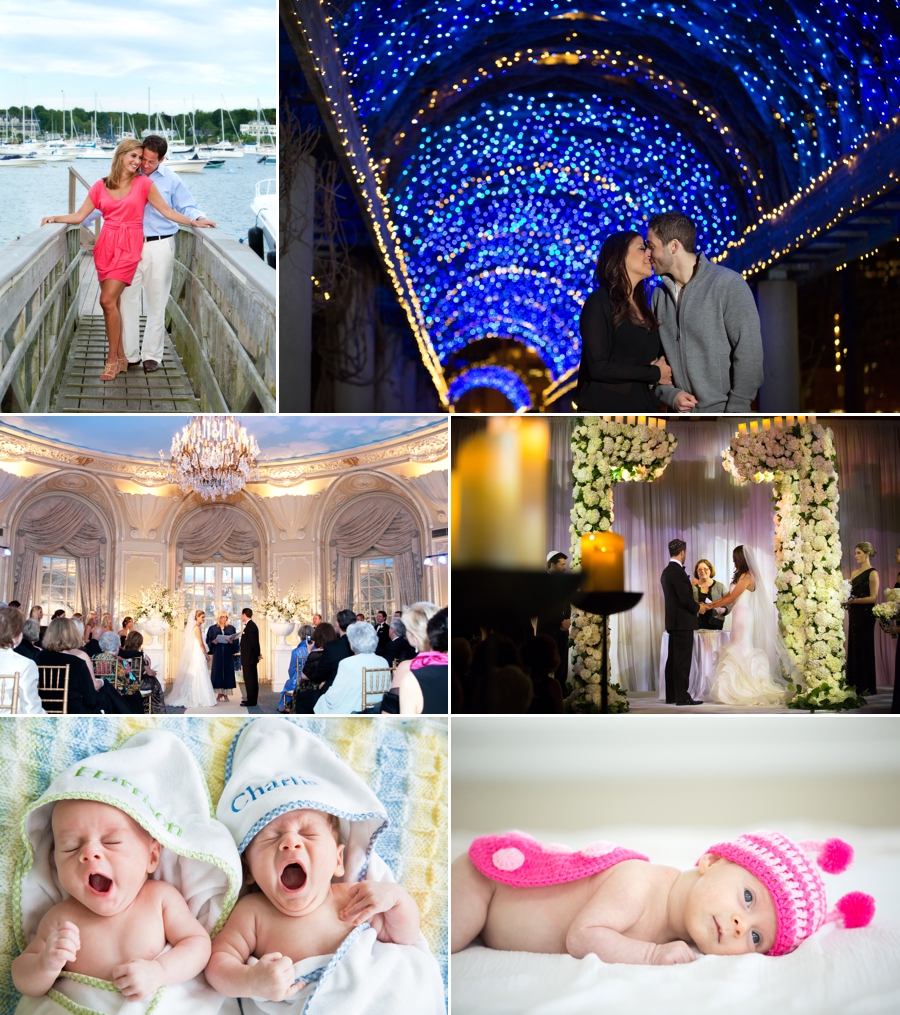 The Kendall Girls
I believe I've mentioned my secret wish to be adopted by the Kendall family.  It's true.  Not only because parents Alexandra and Michael create gorgeous Mitzvahs for their girls (and let's face it, I'm much closer to their age and am way past adopting…sigh) but because they've raised three bright, funny, engaging and beautiful (inside and out) girls.  I've loved shooting their Bat Mitzvahs!  Alex has a way of making an event fun and goofy for the kids, yet elegant and spectacular for the adults.  And though all three girls have now had their Mitzvahs, I'm keeping my fingers crossed I'll get a call when it's time for the Senior Portraits and, dare I say, the weddings.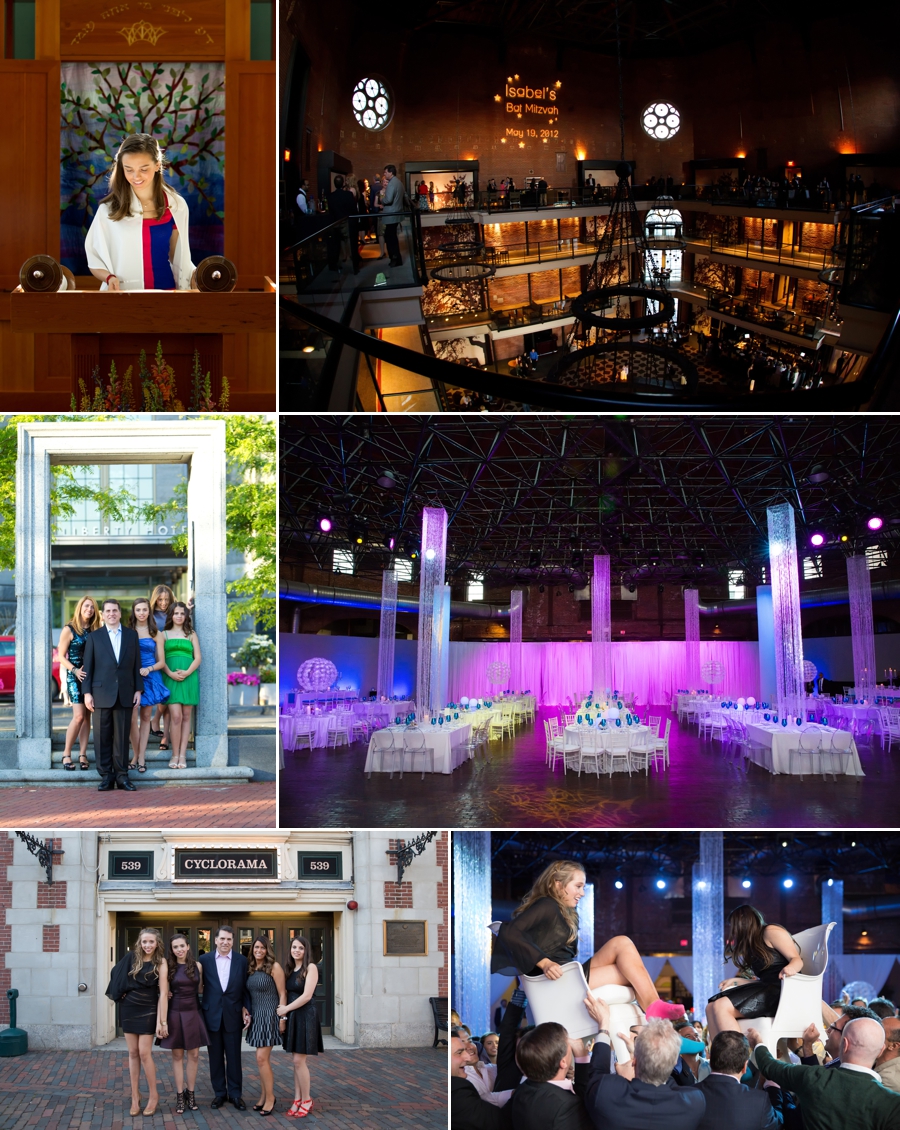 The Donovan's
And then there was the The Donovan Family.  My affection for them borders on inappropriate.  I think I love them so much because their family weddings remind me of my own crazy family weddings.  The entire affair is just an excuse to dance like a rock star!  They are sweet, genuine, fun loving and just a little crazy (yup, just like my own family).  And they love each other with every breath they breathe.  I've now photographed three sibling's weddings.  This is quite a feat considering two of the siblings are boys.  I couldn't help note each wedding was totally different and theme and decor, but absolutely similar in fun and love.