Lauren and Erik's wedding looked elegant, glamorous and sophisticated.  But underneath all that beauty and style was fun loving and goofy couple.  We started at Boston Harbor Hotel with getting ready photos.  And I had major Jimmy Choo envy!  And check out the fabulous touch of bling in Lauren's bridal bouquet.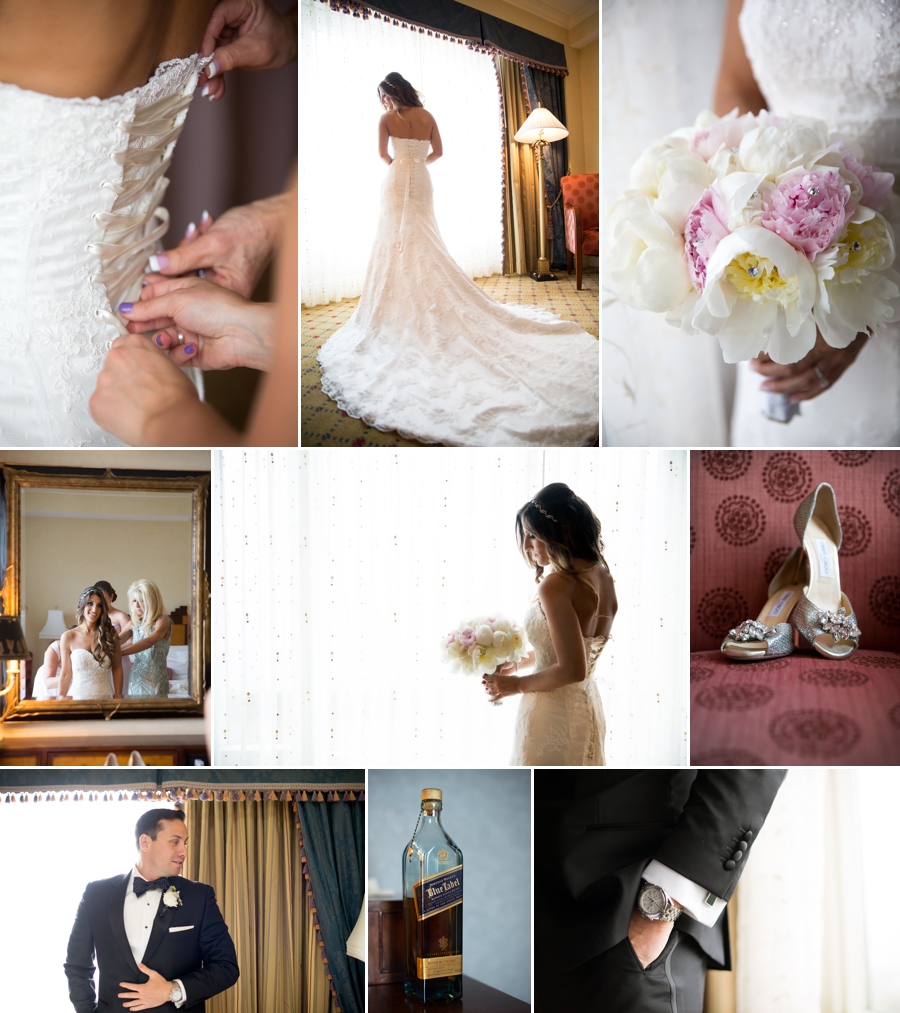 What was supposed to be a lovely early spring day turned into a snowy, messy and cold afternoon.  Lauren and Erik took the turn in weather with grace and ventured out into the elements with us happily!  I'm so happy they did.  The gray day provided us with perfect light.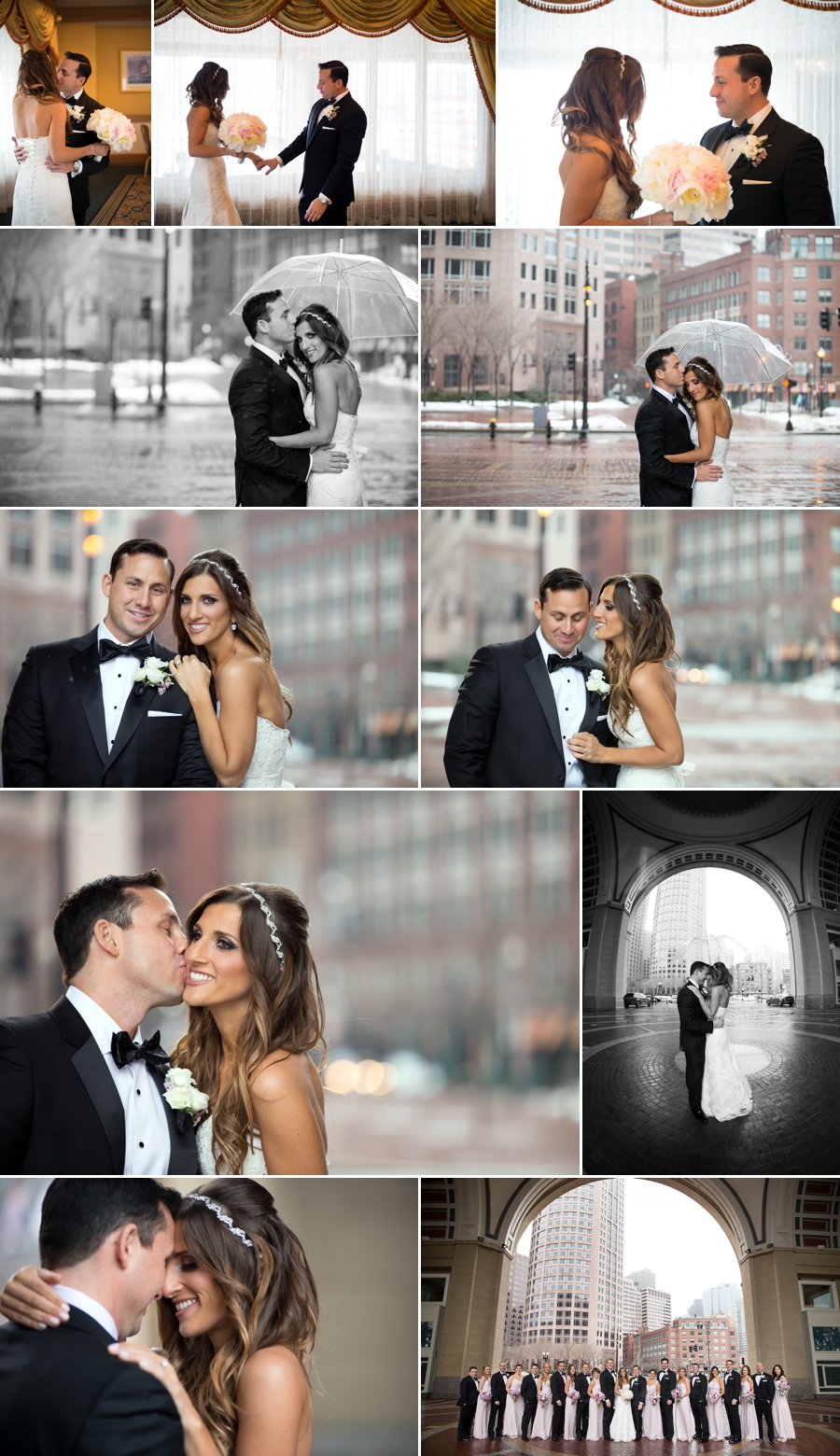 After formal photos the Lauren and Erik had a private ketubah signing (the Jewish marriage contract).  I loved their contemporary ketubah.  The marriage ceremony was held in Boston Harbor Hotel's beautiful Wharf Room.  The couple added some traditional Jewish elements like the gorgeous Chuppah they stood under and breaking the glass to conclude the ceremony.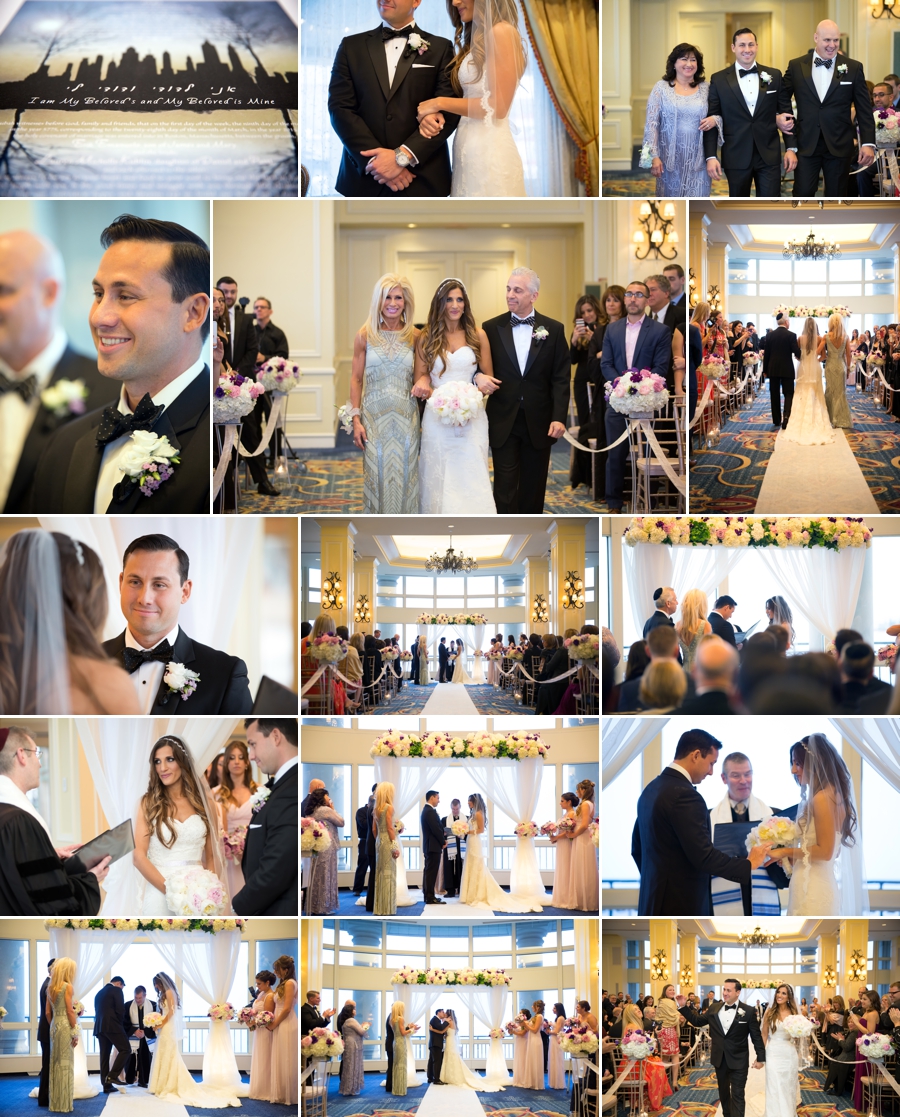 After the cocktail hour in the Rotunda, the wedding celebration continued in the Wharf room where guests dined and danced all night!  I was lucky enough to work with my very favorite band Kahootz!  Check out the fabulous groom's cake Lauren surprised Erik with!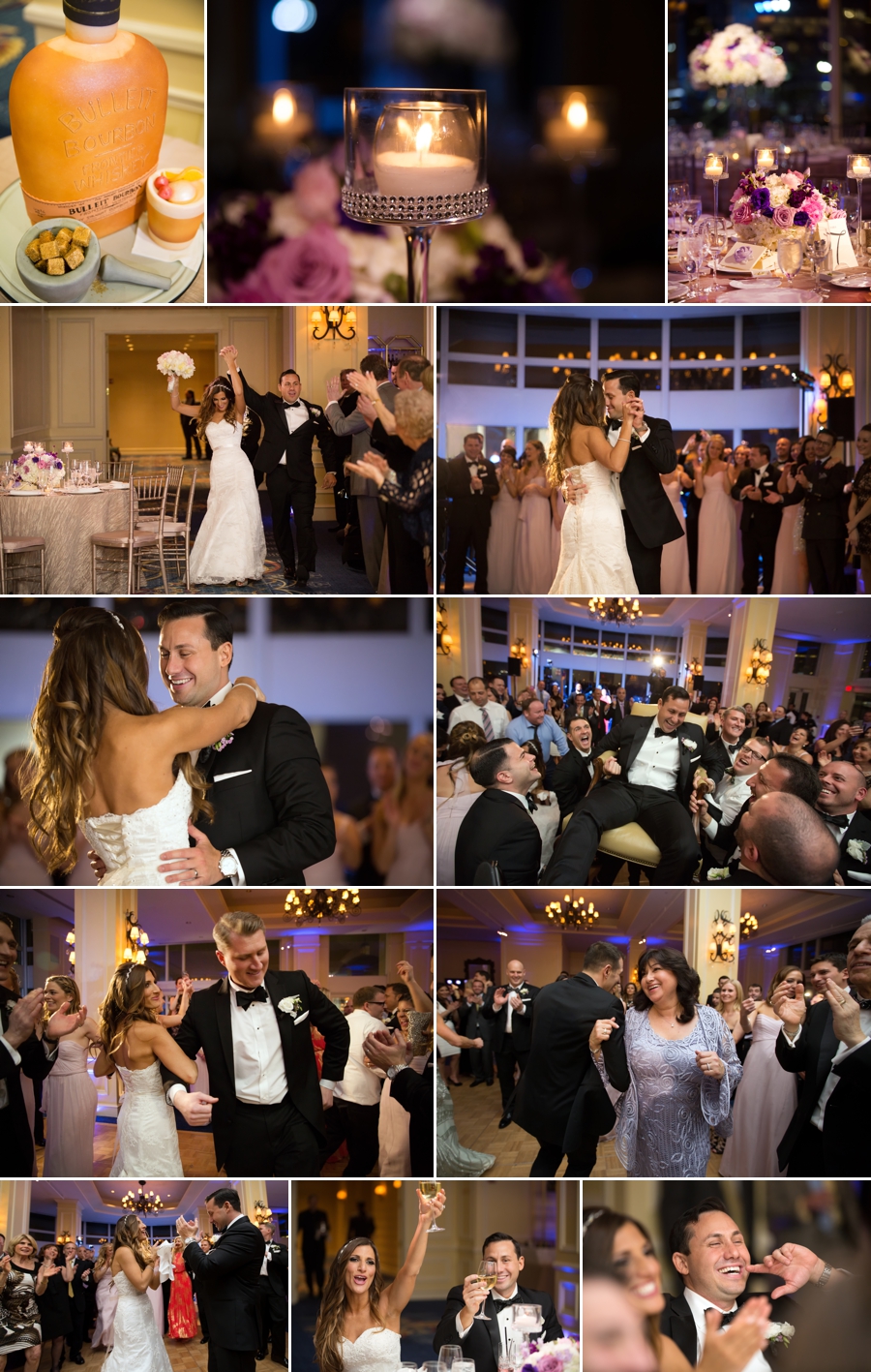 Don't forget to check out Lauren and Erik's full wedding slide show below!

Vendors