I first met Alyssa while photographing her older sister Sydney's Bat Mitzvah in 2018.  When I saw Alyssa in her fabulous jumpsuit, I thought what a difference two years makes!  She had totally grown up!  And as her family would say, it was her time to shine.  While COVID-19 made it impossible for all her friends and family to gather together, it couldn't stop them from celebrating.  Friends and family watched her service over Zoom and party planner Erica Weinstein along with her friends at Party Excitement helped them create a swanky lounge in the backyard.  Friends came in waves to celebrate Alyssa.  Here are some of my favorite images from the day.
We got to take advantage of a gorgeous fall day for outdoor photos.  Alyssa wore some special jewelry from her grandmother to mark the day.

Alyssa didn't miss a single detail on her Bat Mitzvah day!  The kids got some fabulous favors complete with custom masks to wear to stay safe all evening.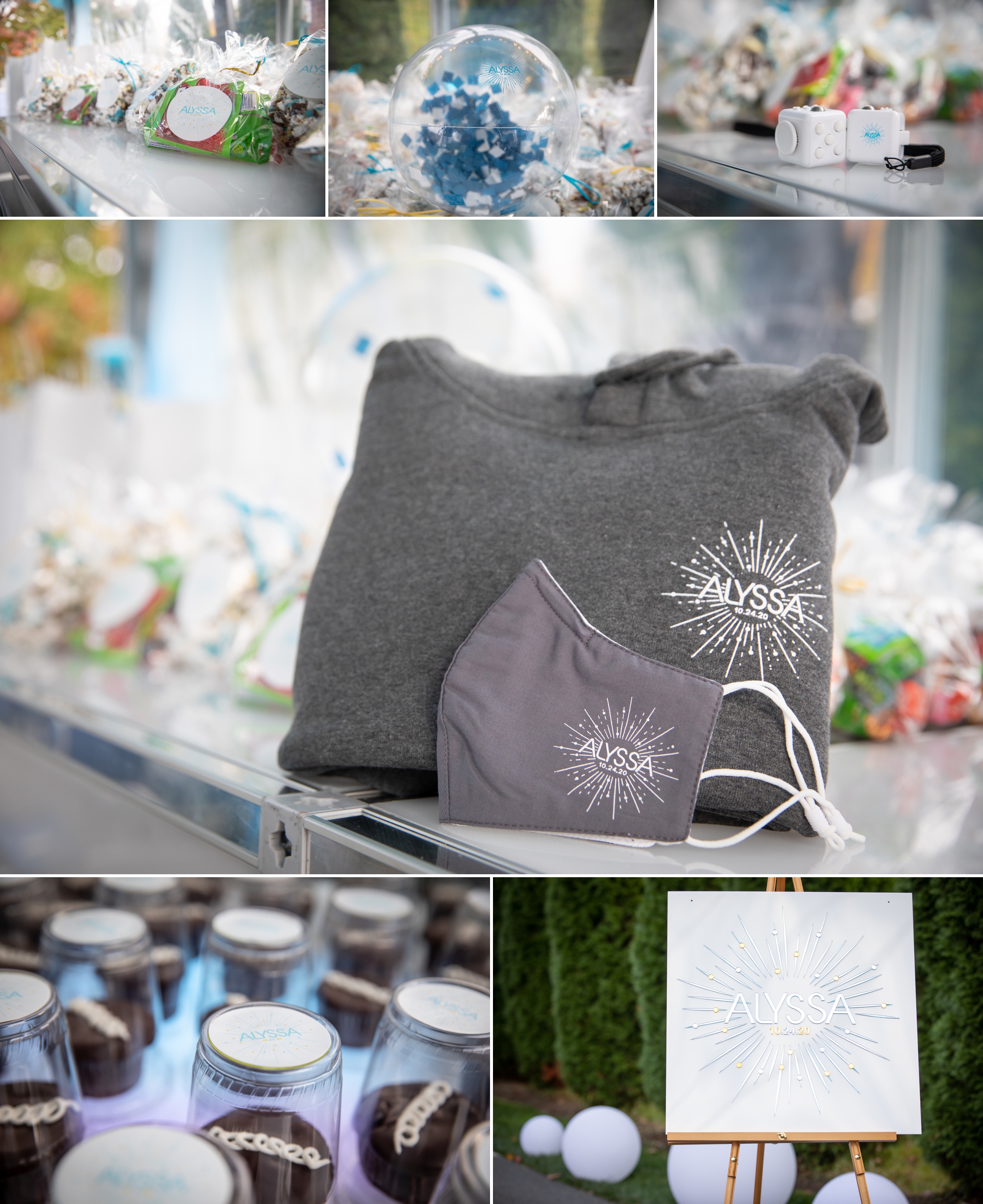 The service was non traditional and fabulous.  Friends and family watched on Zoom while Alyssa was recorded safe and socially distant in her kitchen.

The tent looked fabulous at night with amazing lights and swanky lounge furniture.  The party was complete with dance music, party favors and a photo booth.  It was a great time and the perfect night for Alyssa!