It's no secret.  The Coronavirus has rocked the wedding and event industry.  Both clients and professionals are feeling the disappointment, pain and frustration of not being able to gather and celebrate.  But as always, love finds a way!  Jessica and Dan were originally scheduled to be married on June 6, 2020.  These poor kids have already postponed their wedding three times since scheduling their original date.  After this last reschedule, they decided not to wait any longer.  Jessica and Dan held a small, family only, wedding ceremony in Jessica's aunt's back yard.  I had the honor of capturing the incredibly special moment.  Here are a few of my favorite photos from the day.
On that Sunday, I woke with a sigh of relief to a beautiful, summer day.  There really is no indoor, plan B in the days of COVID.  When I arrived at the home, Jessica's relatives had decorated the back yard beautifully!  Lanterns hung from the trees.  Tables were decorated with white linens and hydrangea centerpieces.  And Jessica's cousin had created an amazing custom chuppah made of pink and white balloons!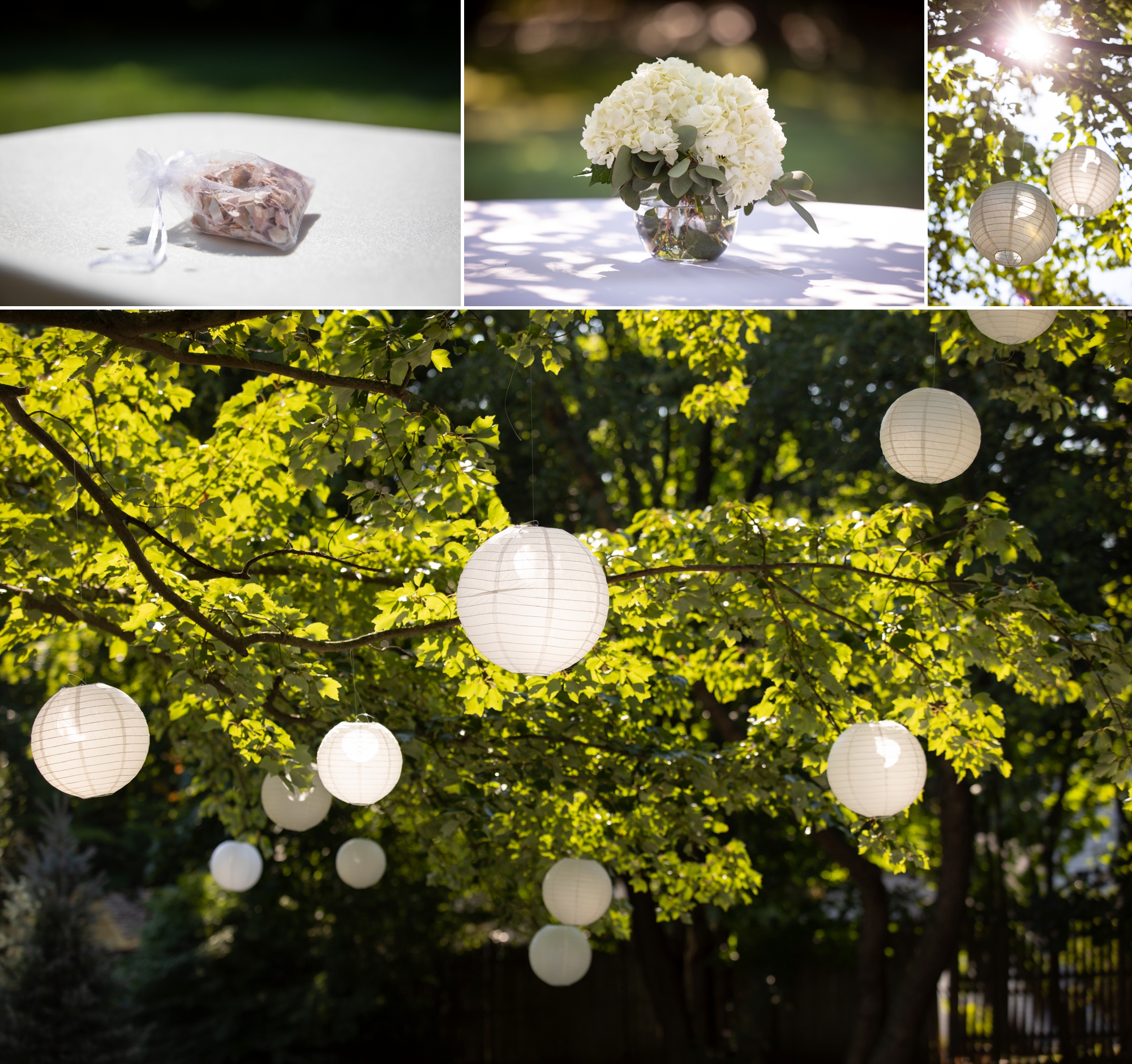 We started with a mini session with just the bride and groom in the yard.  It was a gorgeous setting!  And Jessica and Dan could not stop smiling!  Side note.  Check out Jessica's shoes.  So adorable and the perfect "something blue."  And as a rather different "something new," the happy couple sported custom Mr. and Mrs. face masks.  A true sign of the times.
Jessica and Dan started with a Ketubah signing.  The Ketubah is the traditional marriage license.  It was also signed by Jessica's Aunt and Grandmother as witnesses.  Normally, this ceremony is done in private.  But because of the intimate group, all of the guests in attendance were able to witness this special tradition.  And as an added bonus, family across the country were able to watch the whole thing via Zoom.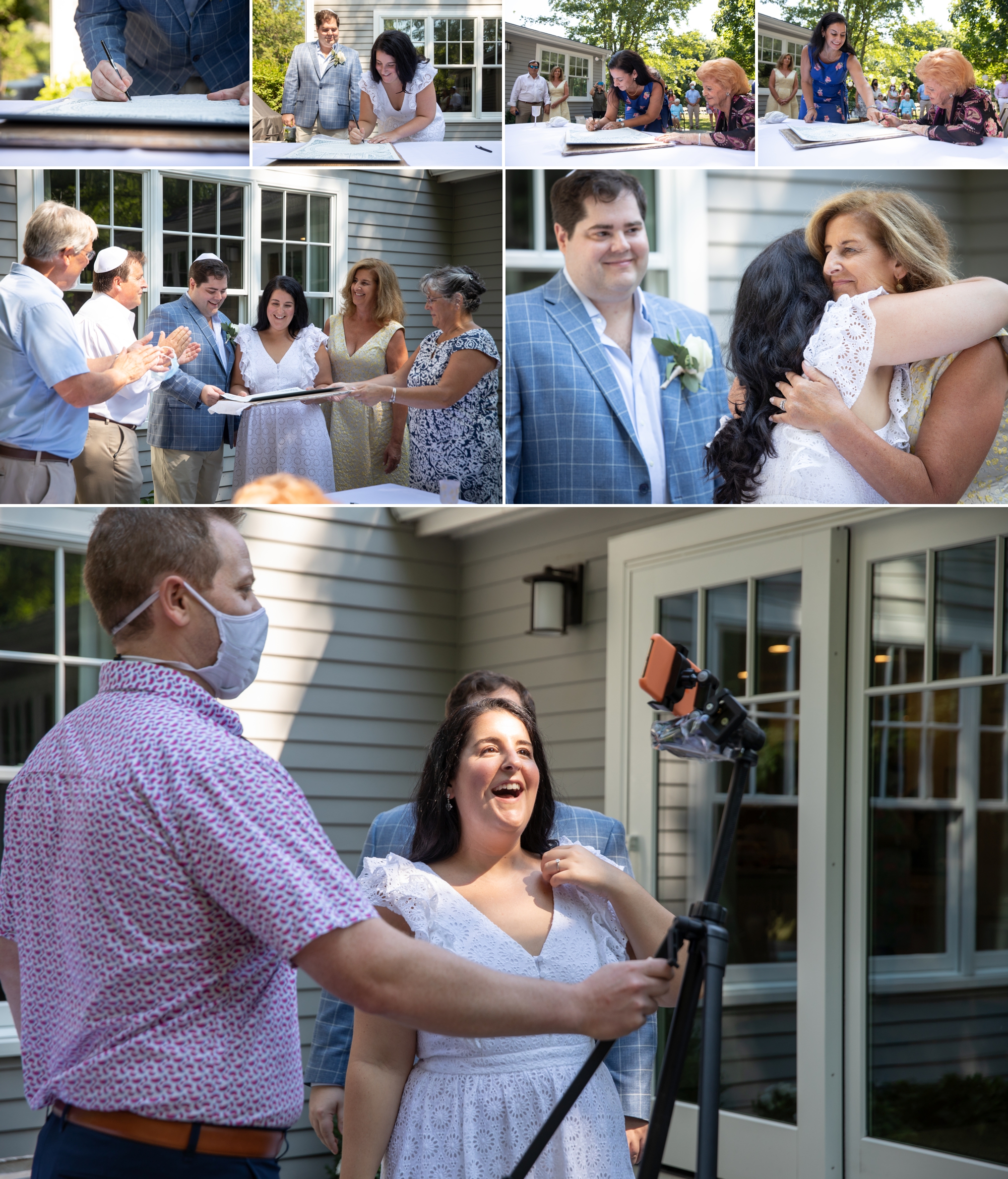 After waiting far too long, it was finally time for this beautiful bride and groom to be married.  At the end of the ceremony, the couple was surprised by a shower of biodegradable confetti!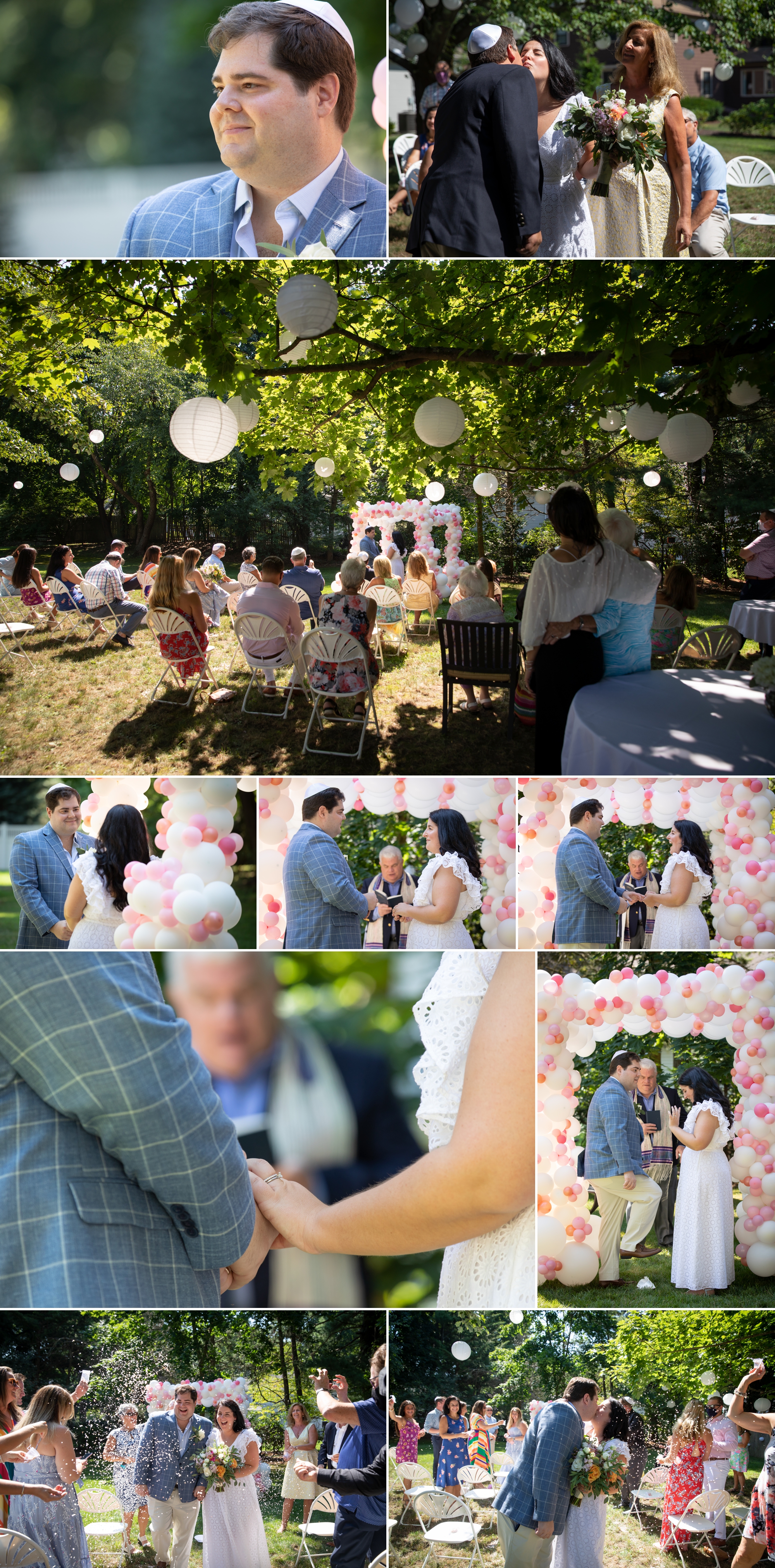 After some heartfelt and happy toasts from Jessica and Dan's parents, the small group enjoyed a brunch together.  Jessica and Dan will enjoy a larger celebration when it is safe to do so.  This was not the wedding day they had imagined.  But I'm just thrilled that they did not have to wait another minute to be married.  And I was so honored to be able to witness and capture the moment.