There are so many things I loved about Marie and Mina's wedding!  I won't be able to cover them all.  But, I'm going to do my best.  First, let's start with the amazing couple.  I have to say I was a little intimidated when I learned they are both Neurosurgeons!  I wasn't sure I could keep up with all that brain power.  But, Marie and Mina are all about having a good time.  Smart and fun.  It doesn't get better than that.  I also got to work with my wonderful friend and amazing event planner Nicole Simeral.  It's a real treat knowing your event is absolutely going to be gorgeous and will run smoothly.  It allows me to concentrate on actually taking photos!  Nicole didn't disappoint.  The Wharf Room at the Boston Harbor Hotel was decked out in brilliant yellow and green with a mixture of long and round dining tables and a fabulous black dance floor.  True to their roots, Marie and Mina decided to name each table after a part of the brain.  And I have no words for their place card table.  You'll just have to take a look!  Here are some of my favorite photos from the day.
Marie and Mina got ready at the Boston Harbor Hotel.  They didn't do a first look.  But they exchanged gifts with the hotel door as a barrier.  Take a look at the slide show to see the cards they exchanged.  It's a great glimpse into their personalities and relationship!

The ceremony was at the amazing Cathedral of the Holy Cross.  I'm getting pretty spoiled with all them times I've shot there this season.  Marie and Mina followed a beautiful tradition of offering Marie's flowers to the statue of Mary before they left the church.

Formal photos were split between the Public Garden and the Boston Harbor Hotel.  Marie and Mina were total troopers in the heat of the day.  They were rewarded with a lovely sunset on the water!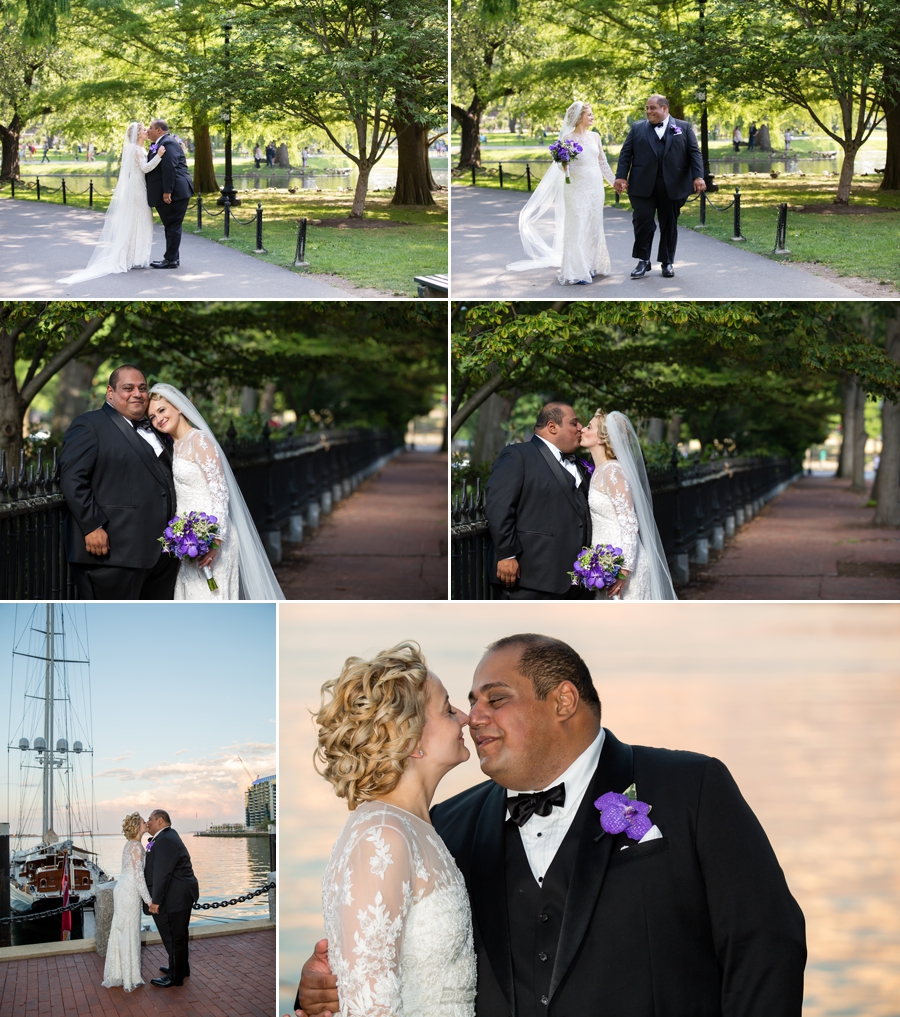 Check out the amazing ballroom.  Everywhere you looked was something beautiful!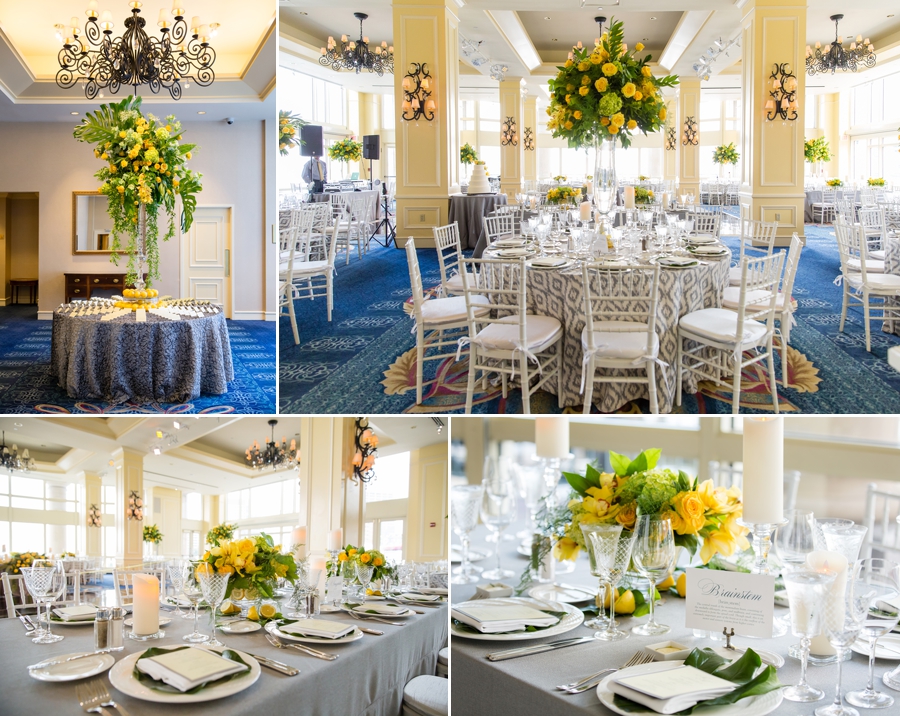 The reception was not only gorgeous, but also a ton of fun!  Marie and Mina had a fabulous choreographed dance followed by a surprise "Rick Roll".  I may have had "Never gonna give you up…" in my head for days following the wedding.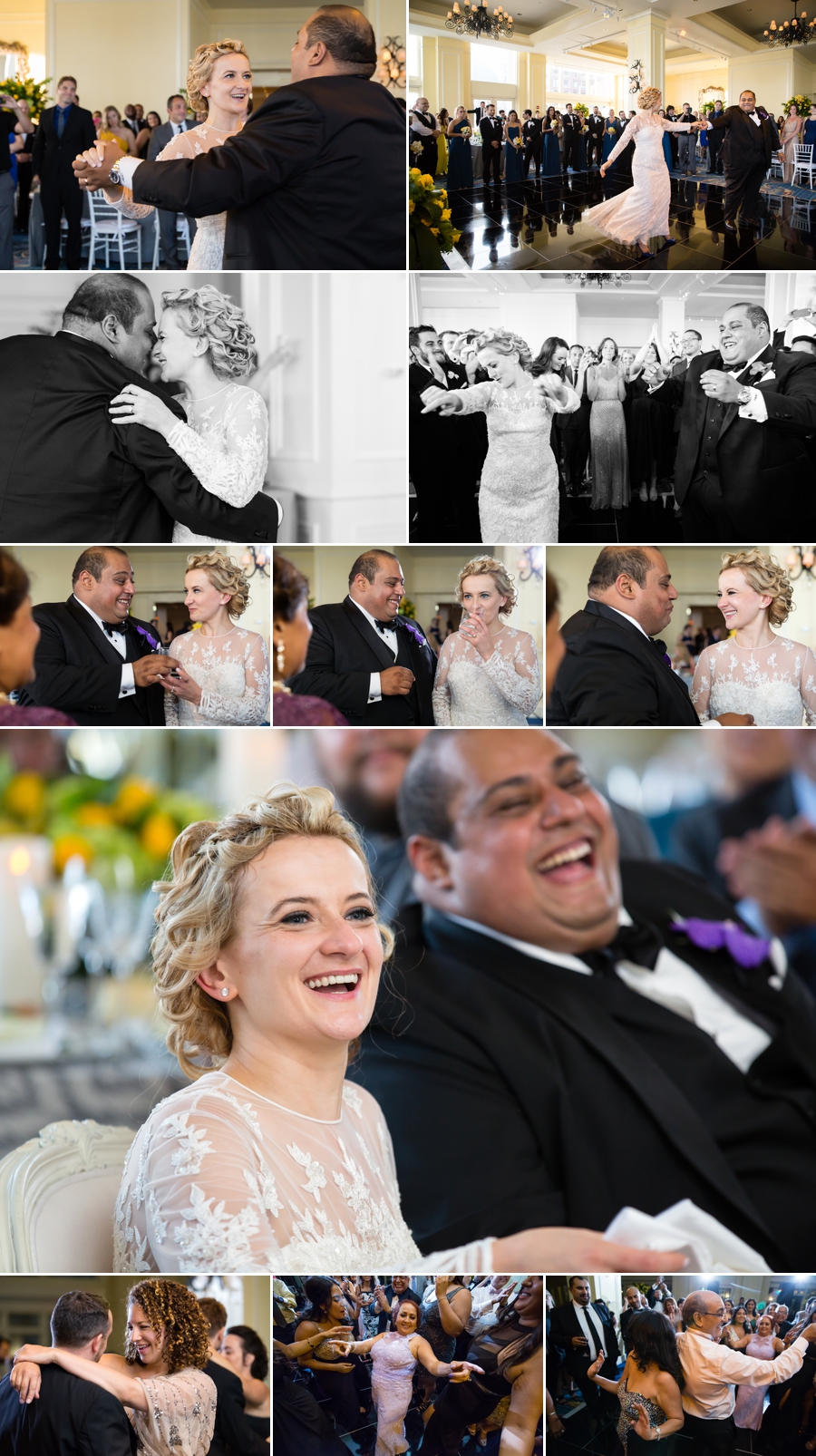 Don't forget to check out their full slide show!
VENDORS
Event Planner – Simeral & Co.
Church – Cathedral of the Holy Cross
Reception Venue – Boston Harbor Hotel
Flowers – Marc Hall Designs
Lighting – Suzanne B. Lowell Lighting & Design