It was fitting that Amanda and Adam started their marriage in the same place they started their courtship.  The couple met at BU Law school and had their wedding ceremony in Boston University's Marsh Chapel.  It added such a special feel to the day!  We started the day getting ready at the Royal Sonesta.  The weather was perfect for a late Summer wedding.  Se we were able to sneak out for some wedding party photos in a pretty, shaded area along the Charles River.  After the beautiful ceremony, the celebration continued at the Sonesta.  The reception included a traditional Chinese Tea Ceremony.  To show their respect and gratitude to their older relatives, Amanda and Adam presented special cups of tea.  The couple also received gifts from their loved ones.  It truly is a beautiful tradition!  Here are some of my favorite images from the day.
I just loved Amanda's sweet smile getting ready.  It showed just how excited she was to marry Adam.  Adam, on the other hand, absolutely showed his serious side.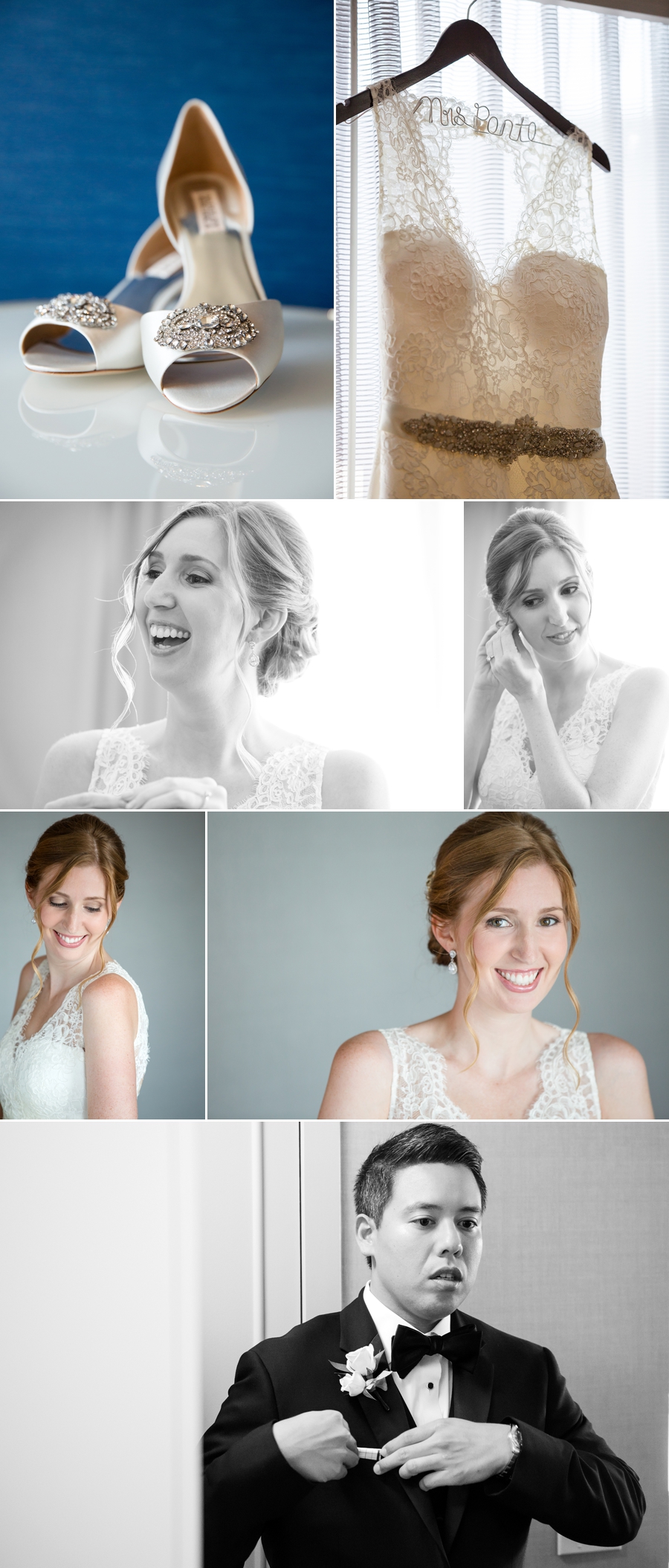 I will never forget Adam's reaction when Amanda walked down the aisle.  He started out being awestruck and then got totally emotional.  It was just gorgeous!

I'm such a fan of the Sonesta for wedding photos.  You can find so many different looks in a one block area.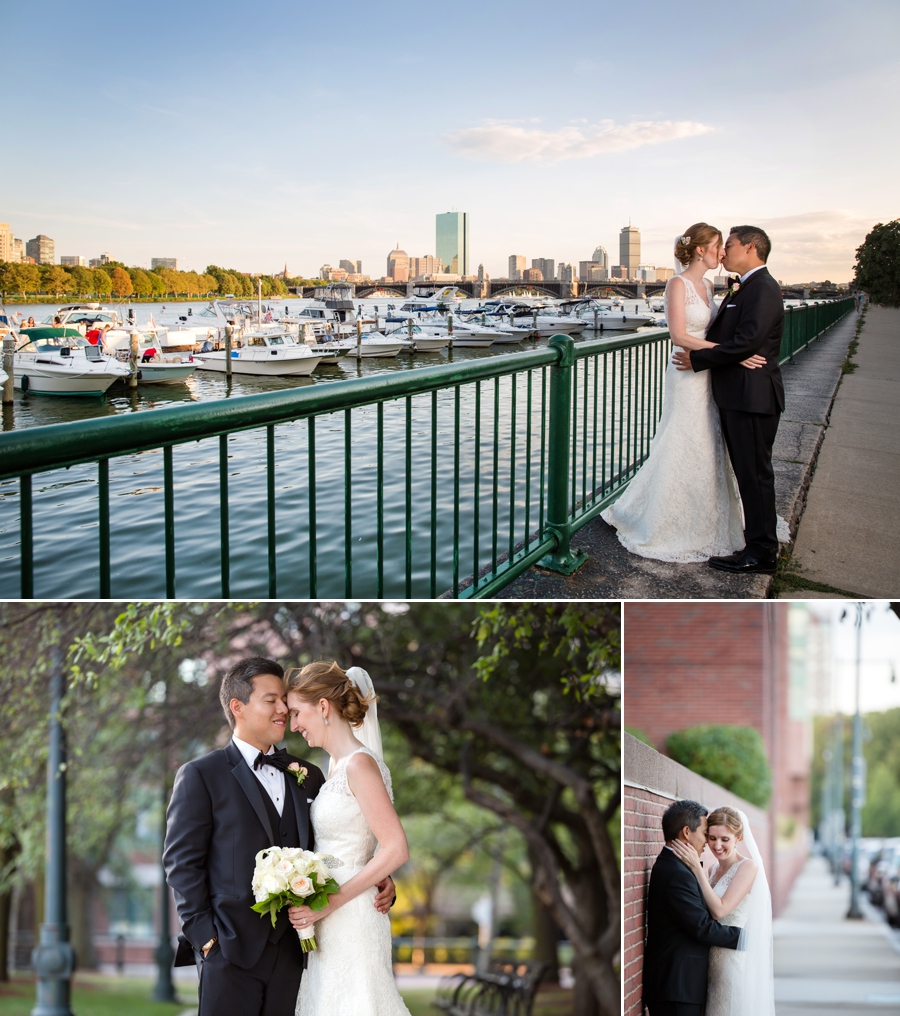 The Sonesta ballroom looked gorgeous with a combination of high and low centerpieces and vibrant up-lighting.

The Chinese Tea Ceremony was filled significance and beautiful emotion.  I think it's so appropriate to show some love and respect to the special people who helped you become the person you are.

We got a chance to sneak outside for a few evening shots just as the sky was turning from blue to black.  It was perfect timing!  And we all know how much I love a good night shot!  Then, Adam and Amanda were off to the dance floor.  It was a great party!  The only thing that could have stopped guests from dancing was the fabulously yummy doughnut tower served late night.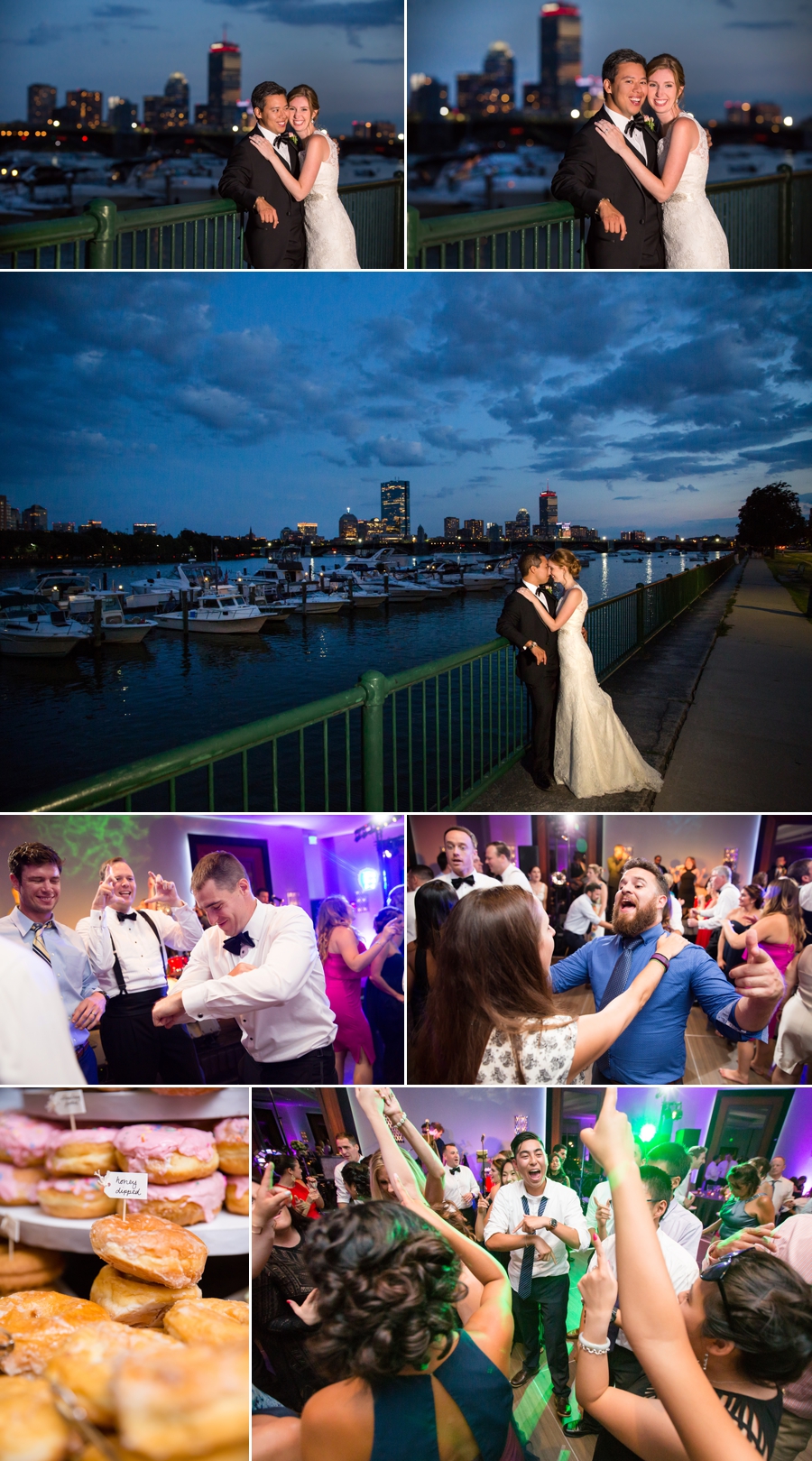 Don't forget to check out their full slide show!
VENDORS
Ceremony Venue – BU Marsh Chapel
Reception Venue – Royal Sonesta Boston
On Site Planner – Lemon Drop Team
Florist – Blooms of Hope
Videographer – Timeless Cinema
Band – Splash, Wilson Stevens Productions
Hair and Makeup – Allison Barbera Hair and Makeup
Photo Booth – Shutterboth Photography
Doughnut Station – Klemms Bakery
Wedding Cake – Icing on the Cake
Wedding Gown – Allegria Bridal
Bridesmaids Dresses – Flair