Amanda and Robbie have a great story!  They were best friends in high school and fell in love through that friendship.  One can tell they've been close for a very long time by how comfortable they are with one and other.  Amanda is also super close with her family.  She made a point to tell me how important images of her family were to her.  She wanted to share her wedding day with her family…quite literally.  Both her sister and her parents share the same wedding date of August 13.  I find that so romantic!  Amanda and Robbie shared their first look on the swanky first floor of the Topsfield Commons where they had their wedding ceremony and celebration.  We didn't have to go far for formals as the grounds were quite lovely.  Here are a few of my favorite images from the day…
Amanda got ready right on site.  She had a rather large wedding party and the room was a bit tight.  But the ladies loved being a part of getting her ready!

It was a gorgeous day!  One of the first days that wasn't crazy hot and our outdoor shooting was just a joy.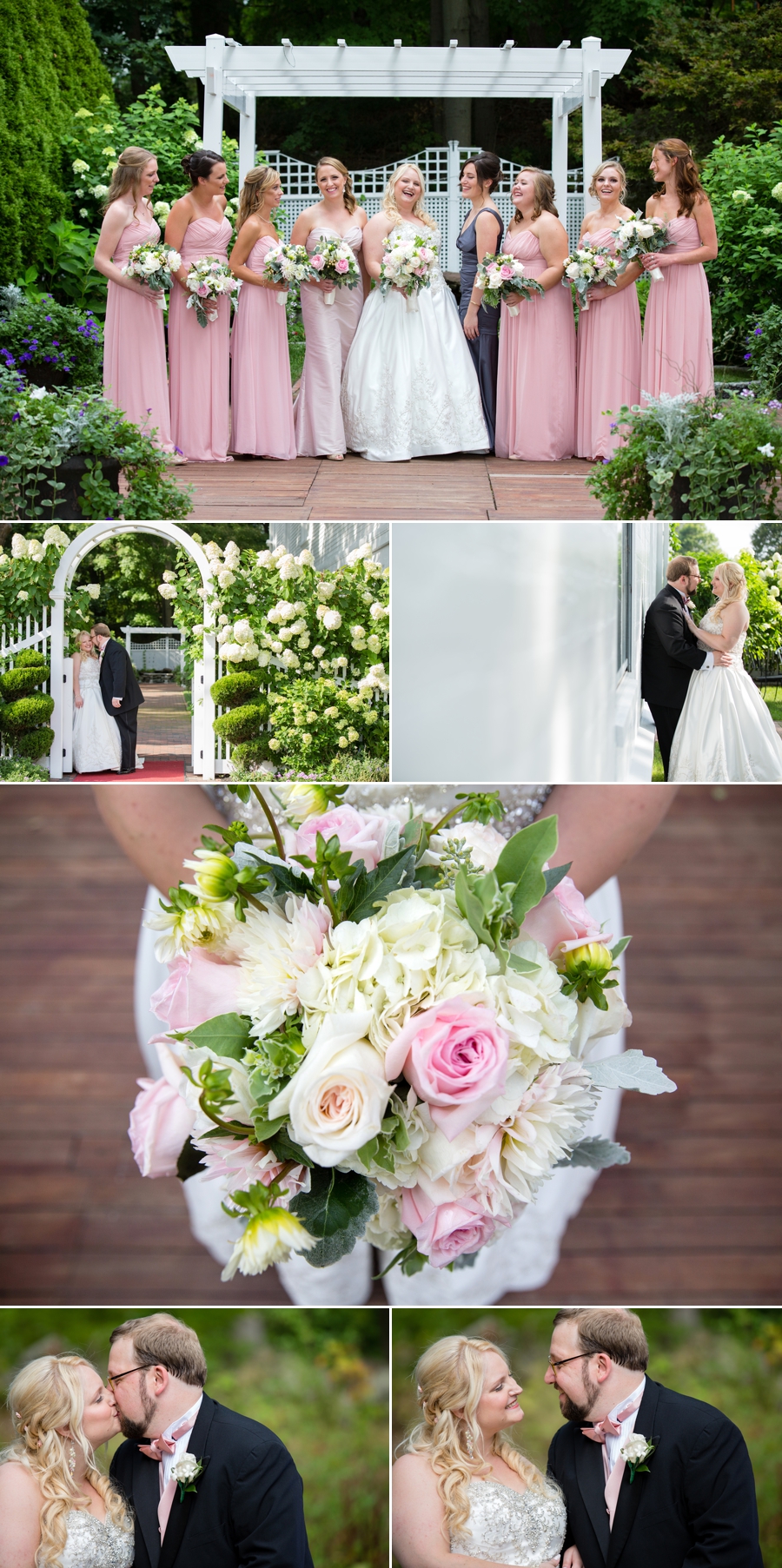 Amanda and Robbie were adorable during the ceremony!  I loved how Amanda couldn't help but kiss Robbie on the cheek after saying her vows.  And you've got to see the special moment her parents shared in the garden right after the ceremony.  They were so obviously taken with the day and with each other!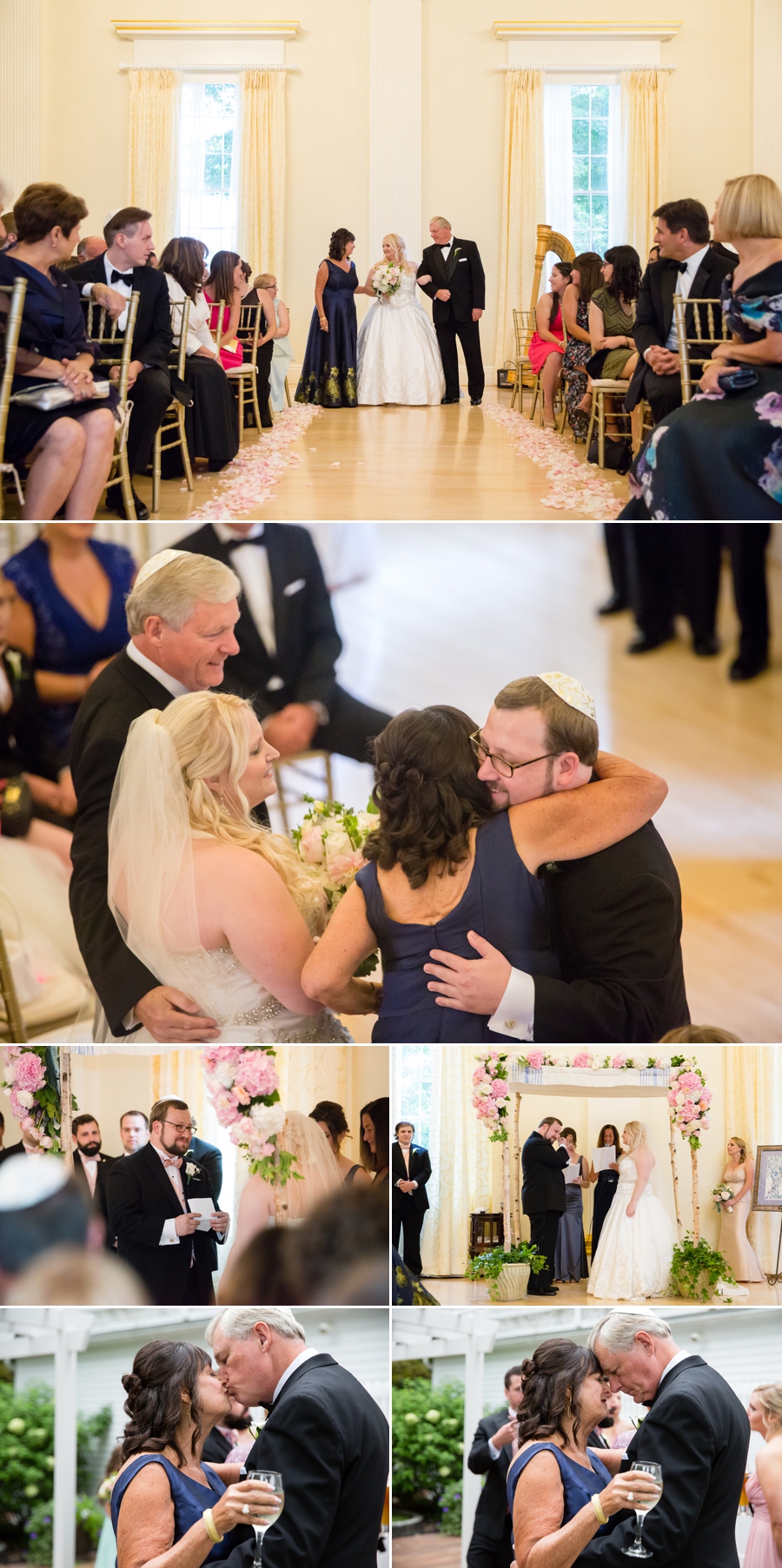 The reception was a party from the word go.  Check out that dance floor!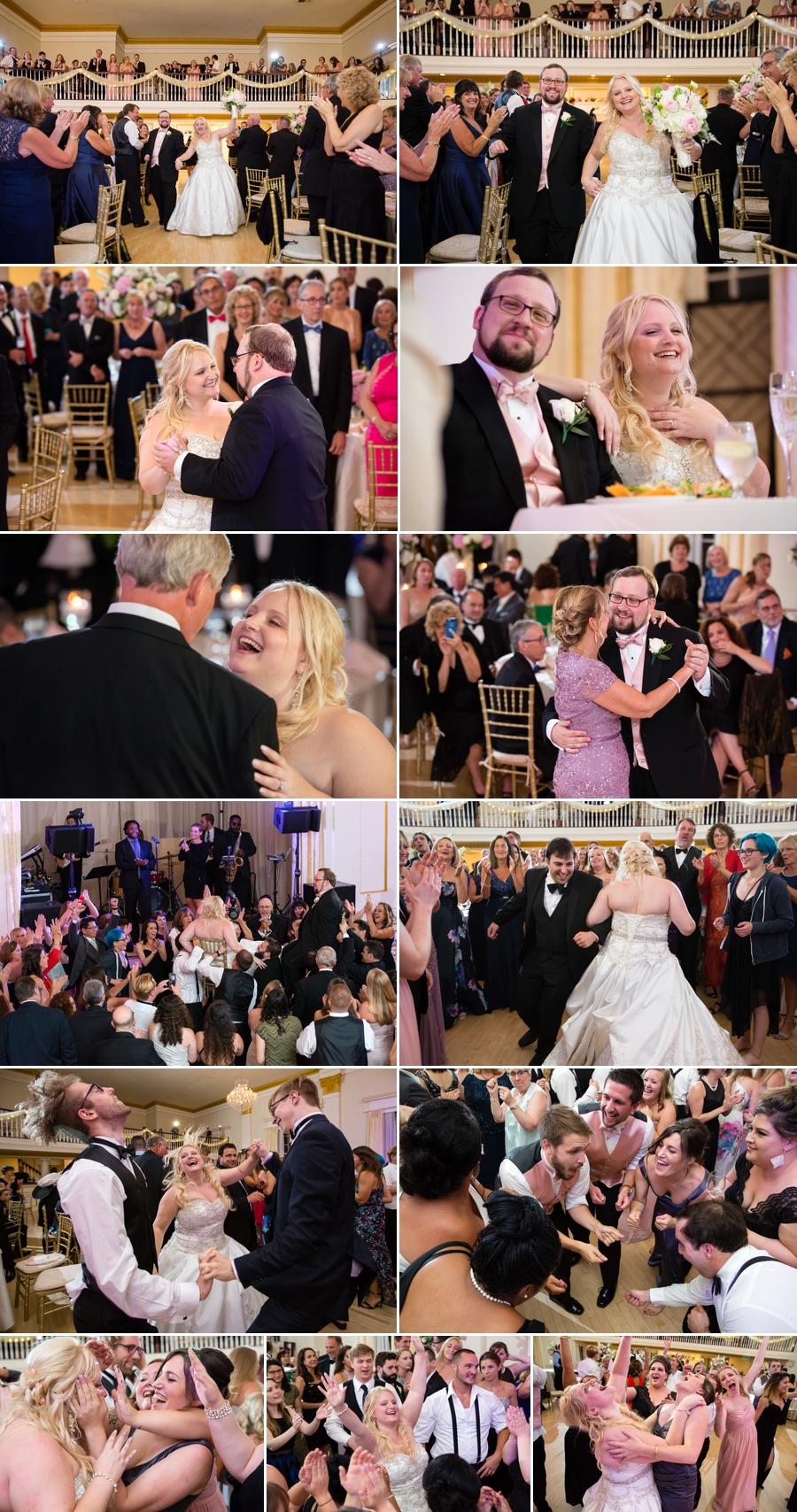 Don't forget to check out their full slide show!
VENDORS
Hair: Carl Michael in Wakefield
Dress: Marry and Tux in Nashua NH
Band: Hudson (Night Shift Entertainment)
Harpist: Lizary Rodrigeuz
Video: Allison, Carlisle Video