Caille and William's wedding was filled with emotion and special moments.  They each embraced the special people in their lives who made them uniquely them.  And at the same time, they were just so excited and grateful to be looking forward to a life together.  We started with Caille getting ready in her childhood home.  It was filled with memories.  After getting dressed, we headed to The Barn at Gibbet Hill.  The couple shared a short and adorable first touch before the gorgeous outdoor ceremony in the field next to the barn.  And of course, the celebration continued in the fabulous converted barn.  Here are a few of my favorite images.
It was so special for Caille to get dressed in her childhood bedroom.  It was adorable to see the gown drape next to one of Caille's first teddy bears.  The room had the same wallpaper she had grown up with.  Caille's mother and sister helped her get ready and after a quite moment alone, she went down to see her dad.  Their first look was totally sweet.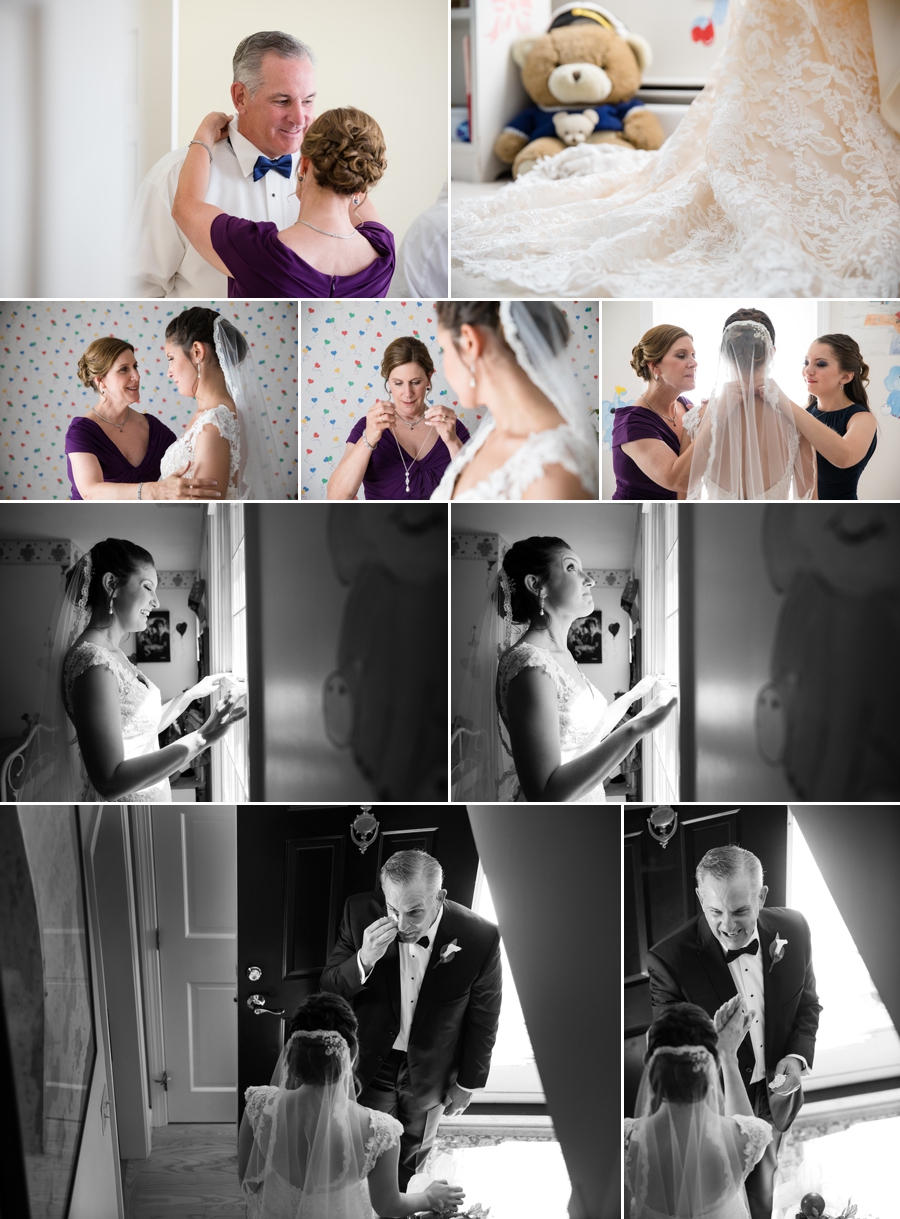 Caille and her dad shared a special moment in the car.  When she was a little girl getting ready for an event, he would give her a Hershey's kiss for "energy."  Caille offered him a Hershey's kiss in the car as they headed out to the barn.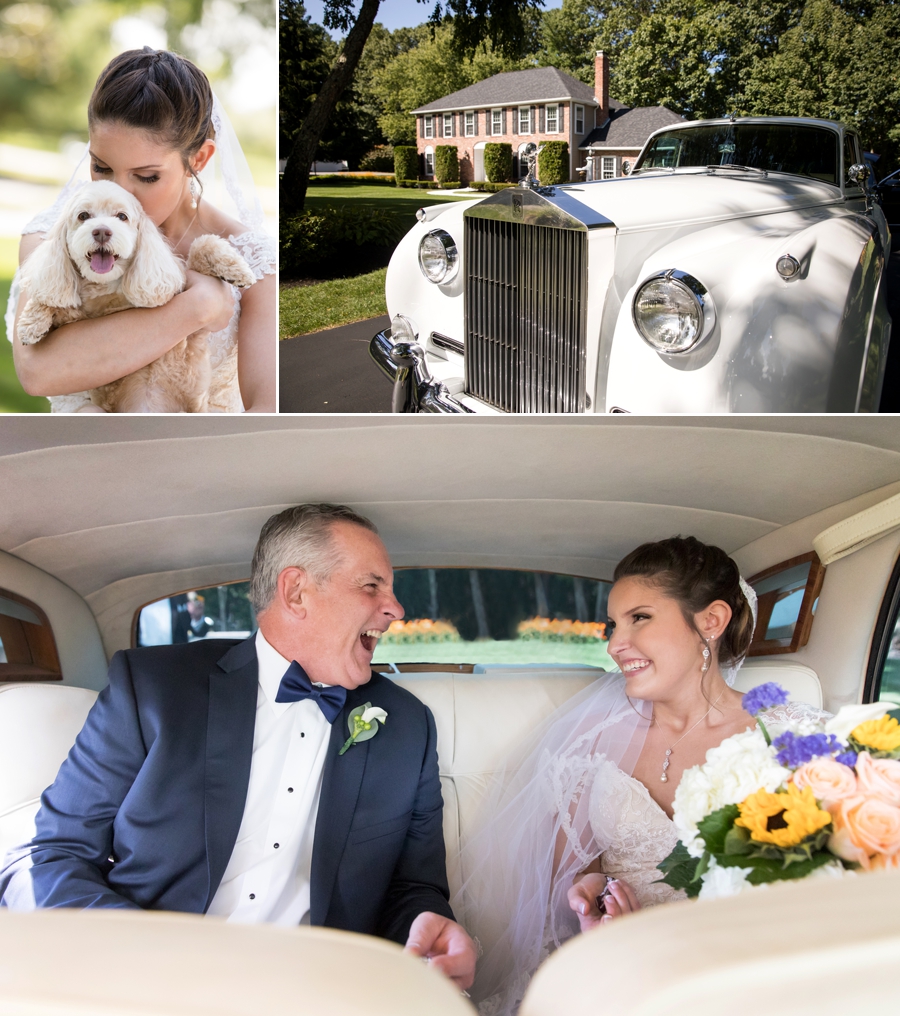 The ceremony backdrop was just breathtaking.  I can't get over the look on William's face as Caille approached.  And for an extra special touch, Caille's parents acted as officiants. I loved the traditional hand binding ceremony.

There was so much beauty to choose from during formal photos!  I just love working at Gibbet Hill!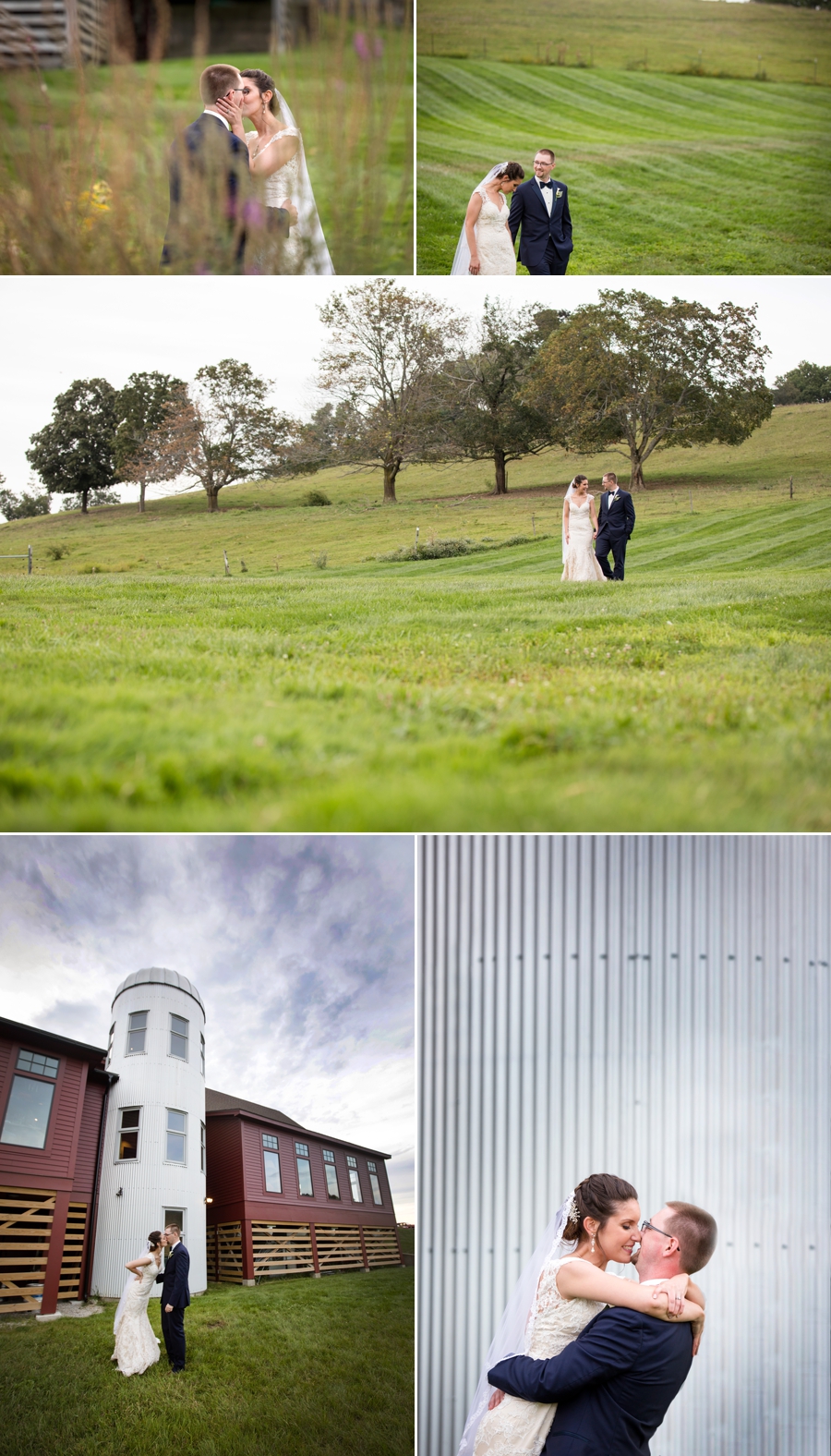 The converted barn at Gibbet Hill is just gorgeous.  It absolutely defines rustic elegance.  And the couple did a great job embellishing the room with elegant decor and special touches.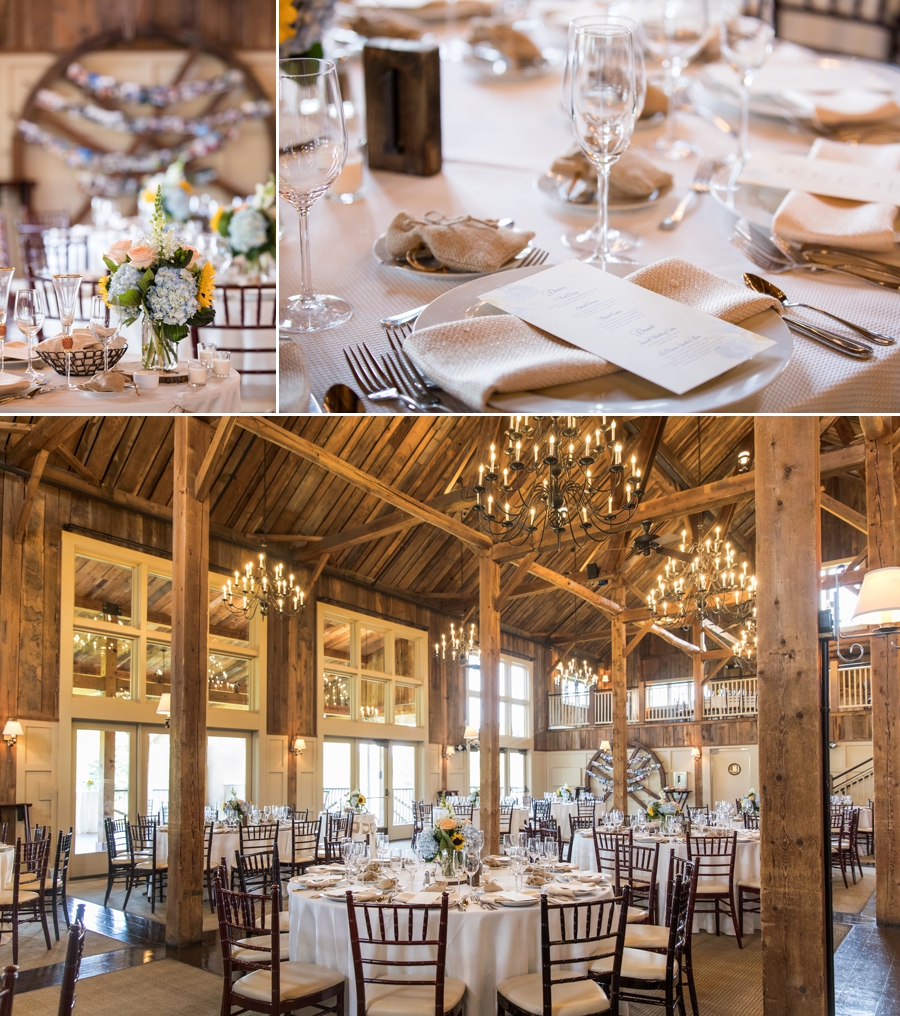 After a truly lovely first dance and some special toasts, Caille's dad gave a welcome.  He surprised the couple with a poem he had written especially for the couple.  The letter of each line in the poem spelled Caille and William's names.

The celebration was special to me as well.  I got to work with my very favorite band Kahootz!  I never have to worry about great dance photos when they are at the gig.  Caille had several special dances with her dad, her mom and with her grandmother.  Just look at the Caille's dad watching his mother and his baby girl dance.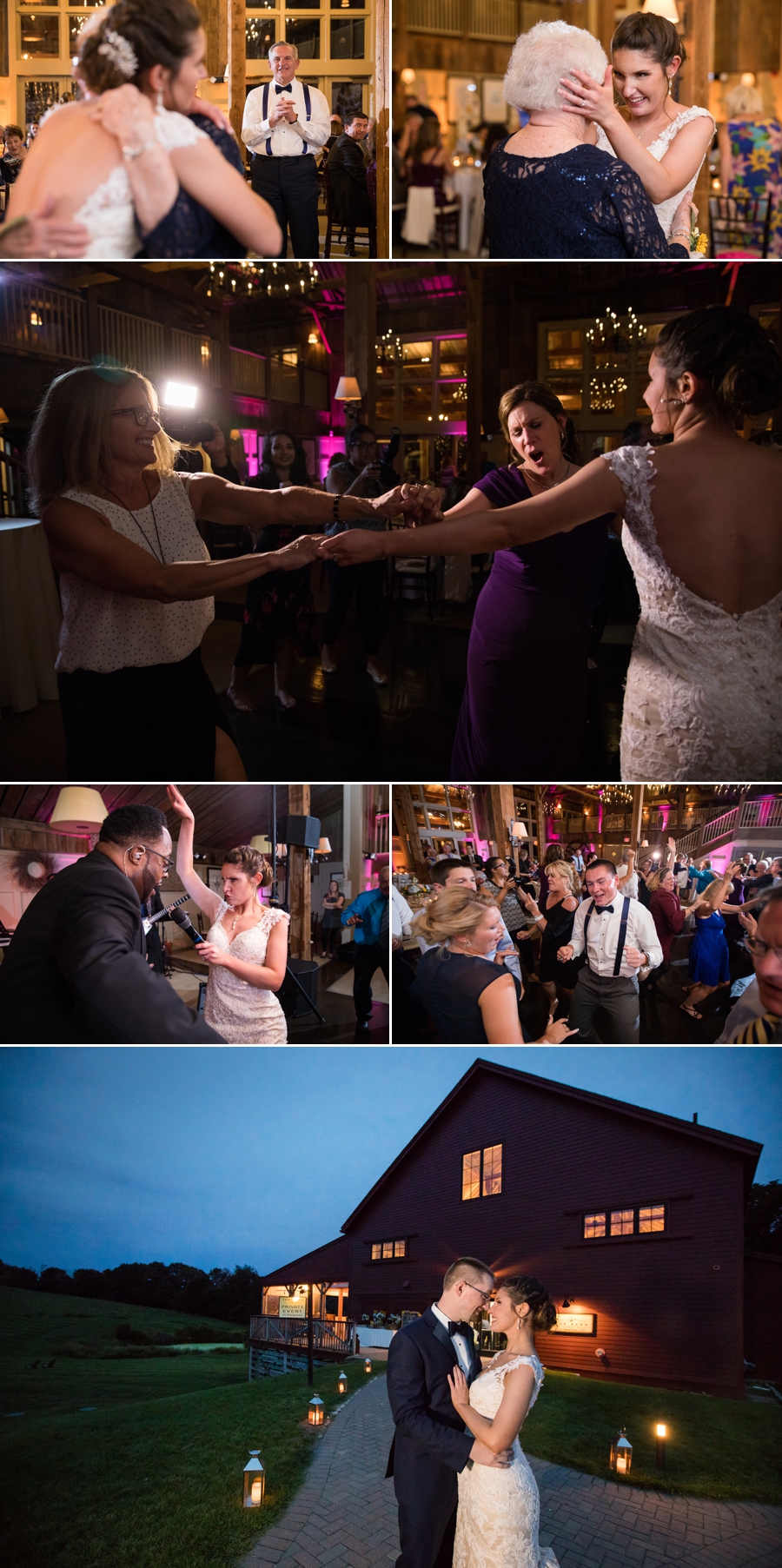 Don't forget to check out their full slide show!
VENDORS
Venue: The Barn at Gibbet Hill
Band: Kahootz, Kahootz Entertainment
Video: Black Tie Video
Florist: Kathleen Scalise
Transportation: Black Tie Limousine
Cake: Montilio's Baking Company
Save
Save