Well, another wedding hat trick in the books for Photography by Nikki Cole!  I was completely honored to hear that Adrienne would be the third sibling in her family who wanted me to photograph her wedding.  The Drummy family is an absolute blast and I was thrilled to be at another celebration!  We started the day getting ready at my second home, Seaport Hotel.  It felt like a reunion seeing Adrienne's two siblings and their growing families.  The ceremony was held across the street in the gorgeous Winter Garden.  Friends and family then proceeded back to the Seaport for an amazing celebration in the Plaza Ballroom.  Here are some of my favorite images from the day.
Adrienne was just gorgeous on her wedding day!  I was totally floored to hear she had done her own makeup!

The Winter Garden is one of my favorite locations to shoot a wedding ceremony.  It's filled with gorgeous light!  Speaking of light, check out how Kevin's face lit up with Adrienne by his side.
The ceremony was full of symbolism and included a traditional hand binding ceremony.  Hand binding ceremonies are becoming quite popular!  There was also an incredibly touching moment when Adrienne and Keven presented roses to their mothers.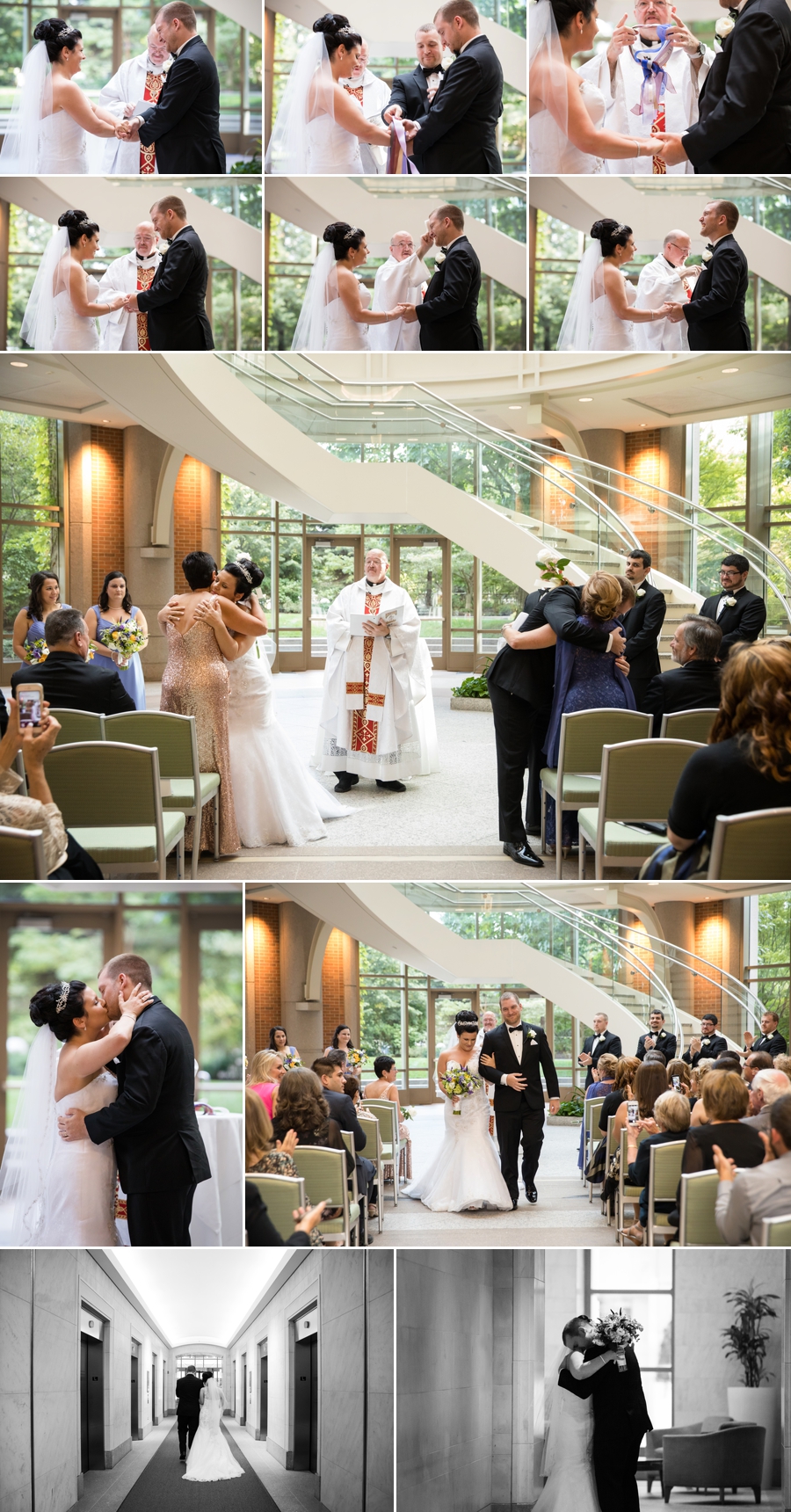 The Seaport District of Boston has so much to offer when in comes to wedding photos.  We had the city skyline, a lovely garden and the Boston waterfront all in within a few steps of each other.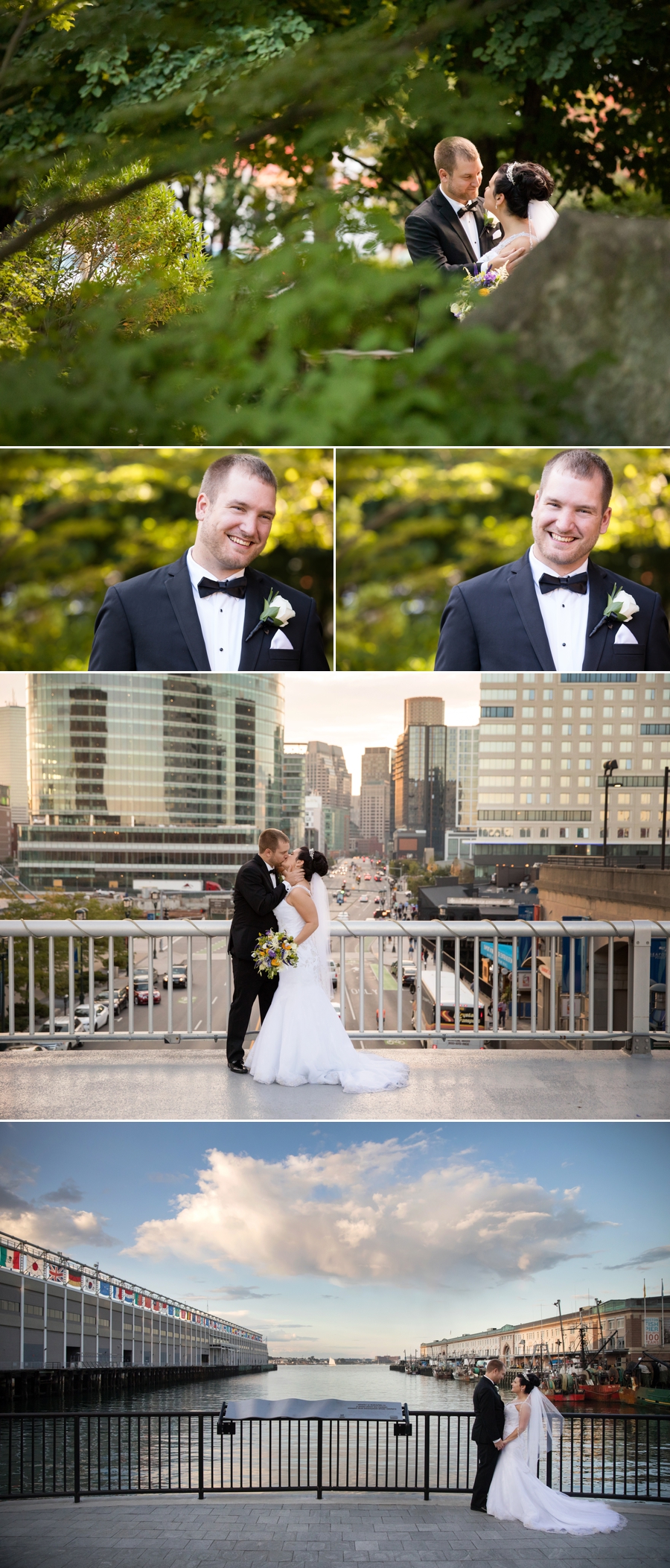 The Drummy's are all about family and fun.  This celebration didn't disappoint in that area!  My favorite moment of the evening was when Kevin started his own glass clinking so he got a chance for one more kiss with his gorgeous bride.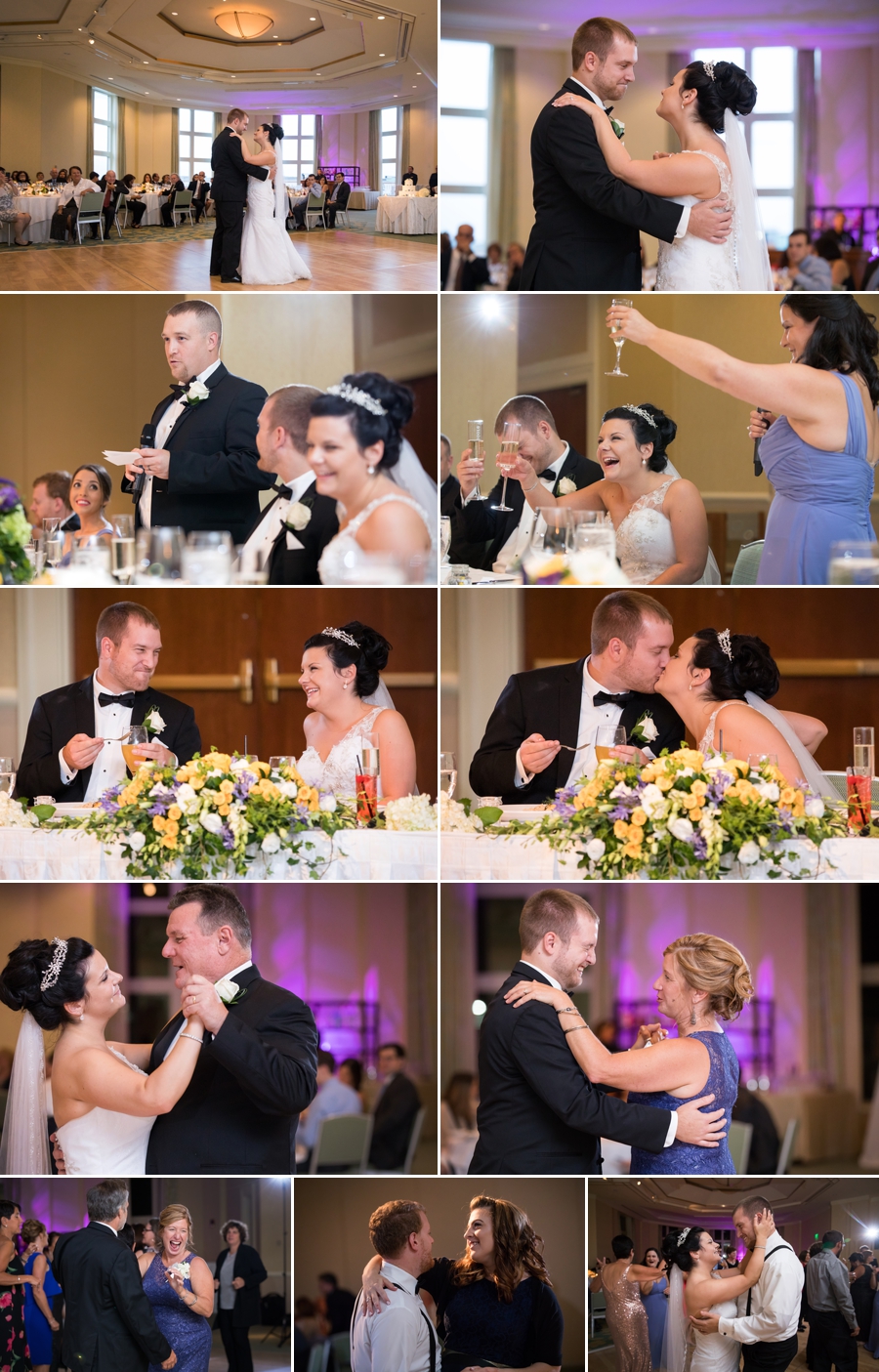 And of course, what is a Seaport Wedding without a photo with that iconic city skyline in the background.
Don't forget to check out their full slide show!
VENDORS
Wedding Venue – Seaport Boston
Florist – Stapleton Flowers
DJ – C-Zone Music
Hair – Jen Burgess
Save