Christina and Christian are a wonderful couple!  They were all smiles on their wedding day.  And it was a fabulous wedding!  The happy couple were married at Saint Francis Xavier Parish in Weymouth, Massachusetts and their celebration was at my old stomping grounds at Seaport Hotel in Boston.  Here are a few of my favorite images from the day.
Christian got ready for his wedding day surrounded by is groomsmen at the Seaport Hotel in Boston while Christina got ready in her childhood home in Weymouth.  It was so cool to photograph her dressing in her childhood bedroom (which was apparently the cleanest it had ever been)!

I love the first moments after Christina finished getting ready for her wedding day.  She was pure joy.  And her father was so excited to see his baby girl dressed in her wedding gown.
It was a lovely wedding ceremony.  Check out the look on Christians face when he saw Christina for the first time.  He looked just as thrilled when the priest announced them man and wife for the first time.  These two were a blast to photograph.

And of course, the Boston Seaport is one of the best places in Massachusetts for Wedding Photography.  Where else can you get a gorgeous city view, water view and garden for photography all in the same block!  I'm in love with the Vanity Fair style wedding party photo on the bridge.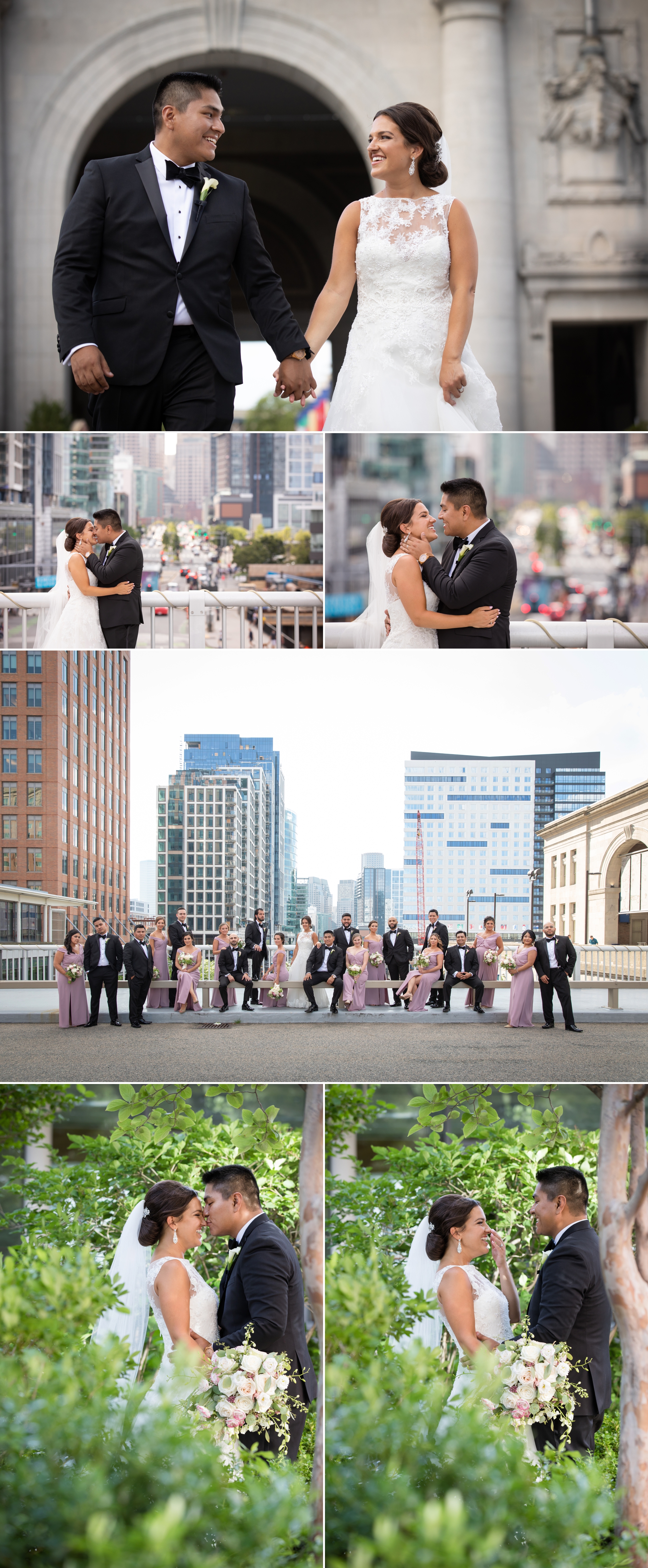 The Plaza Ballroom at Seaport Boston is gorgeous with it's high ceilings and neutral color palate.  Christina and Christian continued the theme with simple and elegant centerpieces of white, light pink and green.  And I love their cake topper!

Don't forget to check out their full slide show!
 WEDDING VENDORS
Venue: Seaport Hotel
DJ and Lighting: Meritage Entertainment
Florist: Stapleton
Hair: Maricruz Polito
Makeup: Alexadra Dale
Video: Black Tie Video