When I first talked with Mary and Mark about their wedding, they said it was either Fenway Park or elope.  I'm so glad they chose Fenway!  The ceremony was held right in the stands of the home of the Boston Red Sox.  After the ceremony, we had a blast running around Fenway for formal portraits.  Guests celebrated with dinner and dancing at the EMC Club.  Here are some of my favorite images from the day.
The weather on the wedding day definitely threw us for a loop.  When we arrived at the park, it was a beautiful, sunny day.  About twenty minutes before the ceremony, the heavens opened up.  The Mary and Mark's wedding planners from Simeral and Co. did an amazing job moving the location to a spot under the grandstand leaving wedding guests perfectly protected from the rain and with a fabulous view of the park.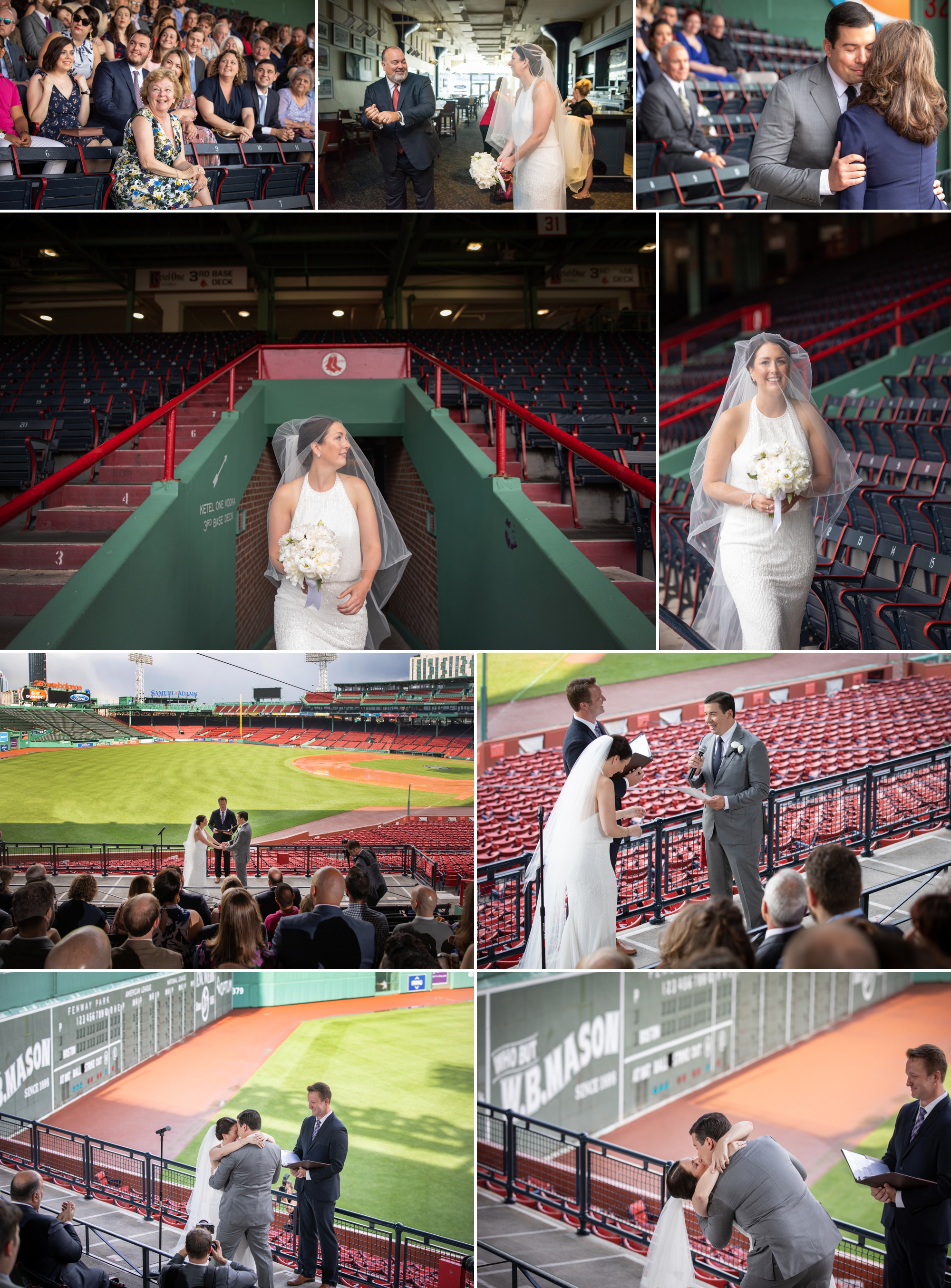 Mary and Mark  decided to forgo having a wedding party, so we had lots of time for photos with the two of them in Fenway Park.  Thankfully, the sun came back out and it was gorgeous light for photos.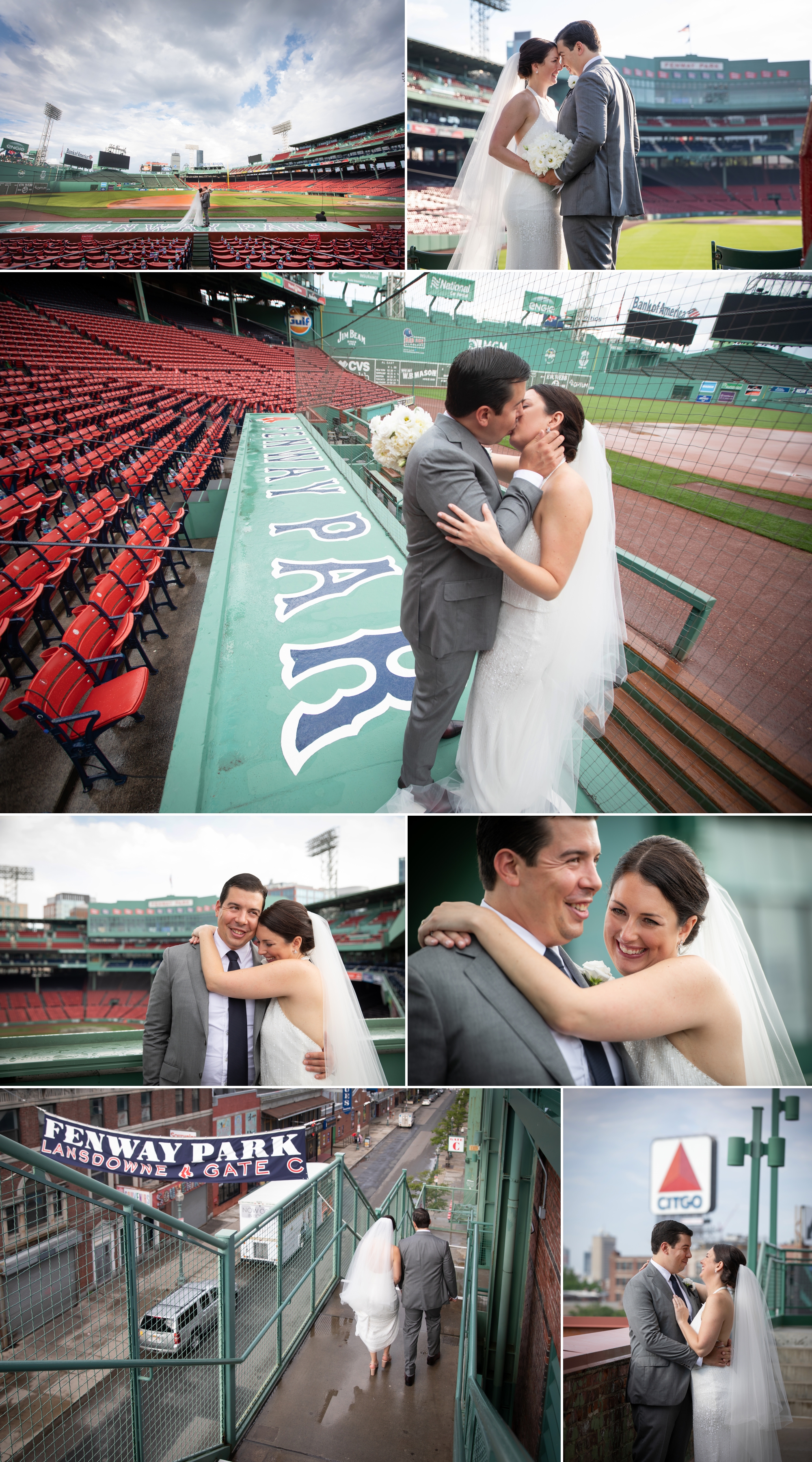 Fenway's EMC Lounge was a fabulous spot for the reception.  The room was set with two long dining tables and a sweetheart table for the happy couple.  Simeral and Co. helped Mary and Mark create the perfect decor with a Boston Red Sox theme.  It was fun and elegant all at the same time.  That's a tough balance!

Dinner was preceded by Mary and Mark's first dance as husband and wife and some special toasts from friends and family.  I am so impressed by how well Mary and Mark can dip!

  One of the highlights of the evening was when the Red Sox staff brought out one of their (many) World Series trophies.  Then, it was nothing but a party.  Mary and Mark's friends and family came to dance!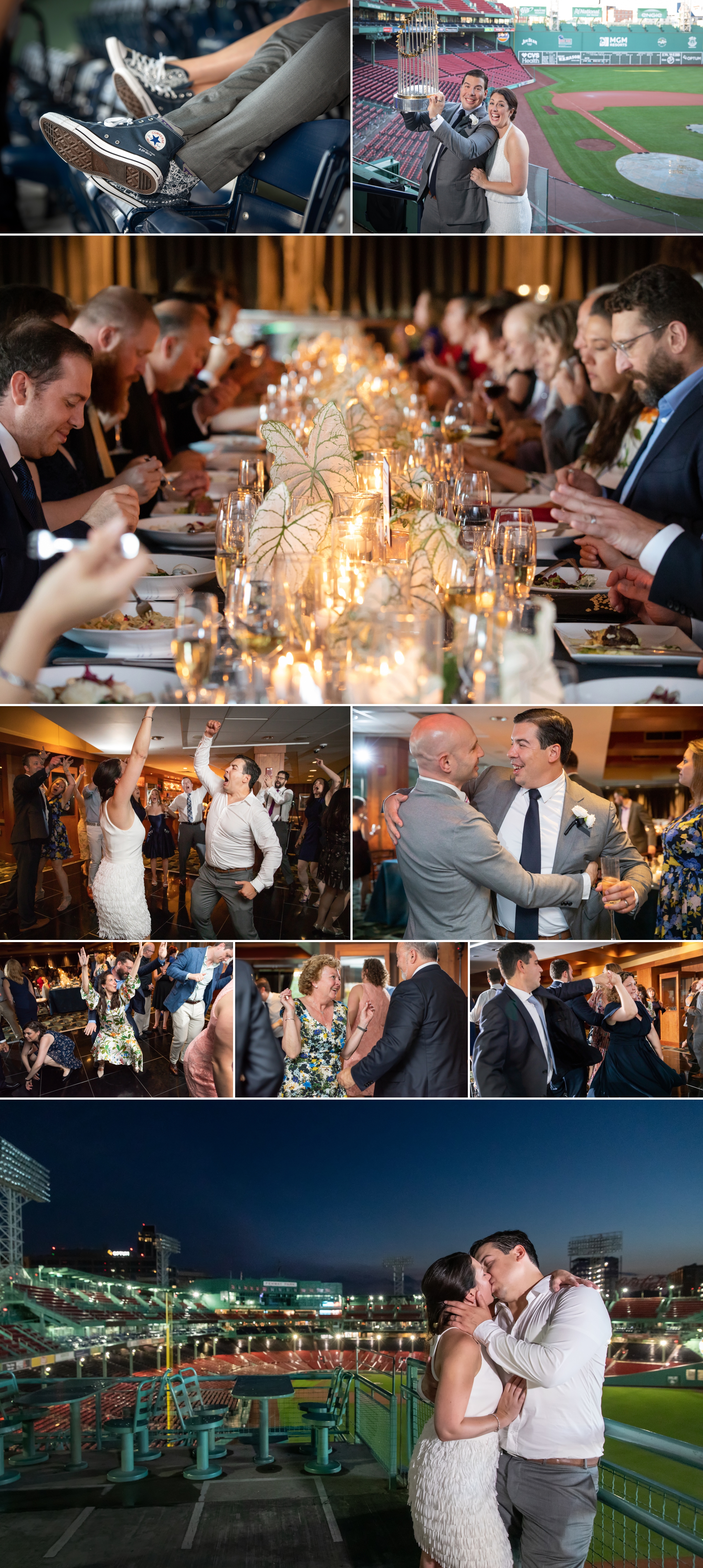 Don't forget to check out their full slide show!
VENDORS
Venue: Fenway Park Boston
Event Planner and Decor: Simeral and Co.
Caterer: Aramark
Hair and Makeup: Danielle Keefe Artistry
Rentals: Peak Event Rentals
Videographer: Eastty Productions