It was such a treat photographing Connie and Terry's wedding!  I had the honor of photographing Connie's brother's wedding years prior and I was thrilled to see them again!  We spent the entire day at the Danversport Yacht Club.  The weather was absolutely perfect.  Here are some of my favorite images from the day.
The Danversport Yacht Club has a beautiful, light filled room for the bride to dress.  Since Connie is…shall we say…vertically challenged, she is used to wearing smashing high heels.  I loved both pair and loved capturing them!  Keep an eye out for the second pair!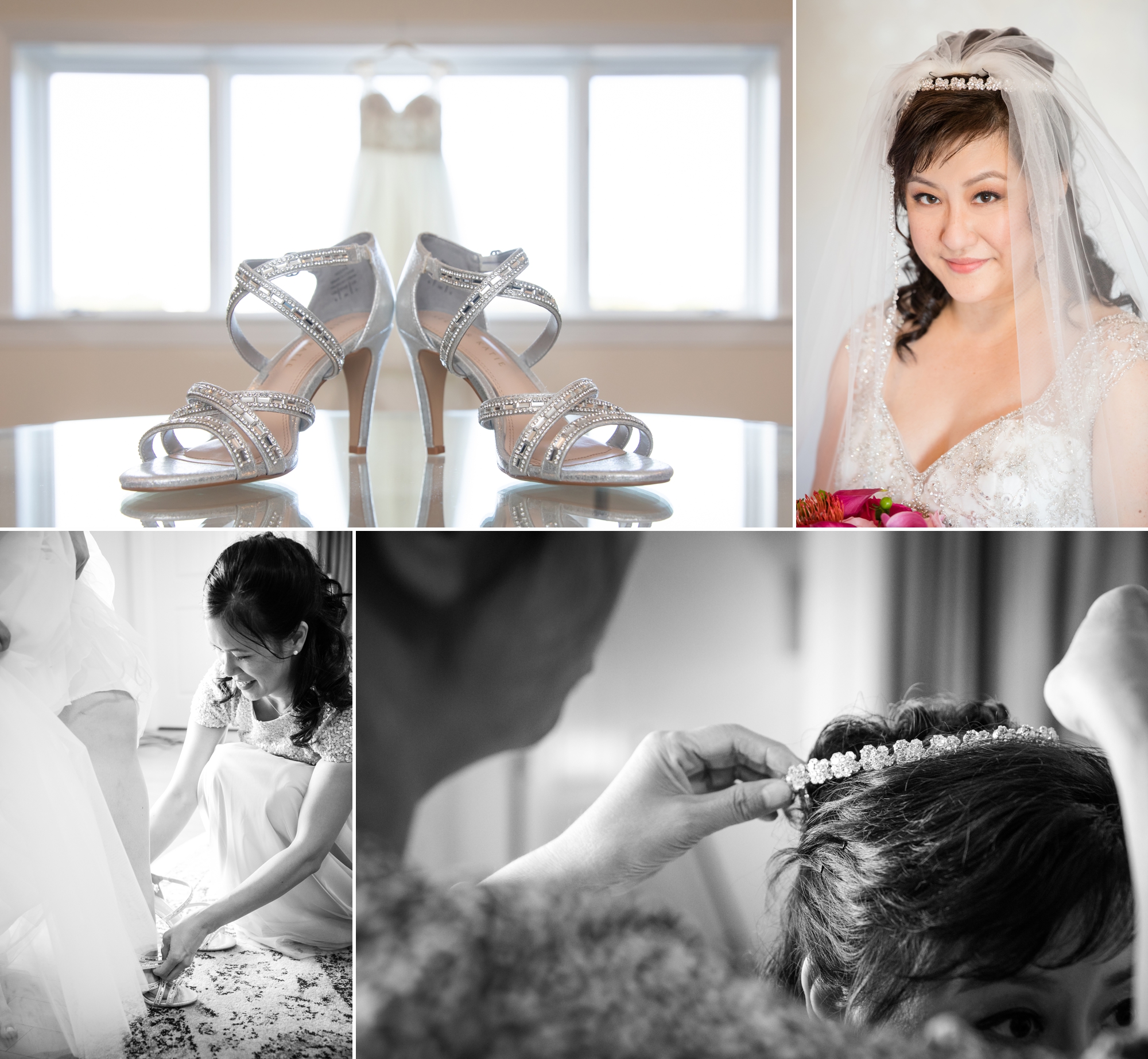 The ceremony was under the gazebo right on the waterfront.  There is a beautiful view from the Danversport, but think everyone was too captivated with Connie and Terry to notice.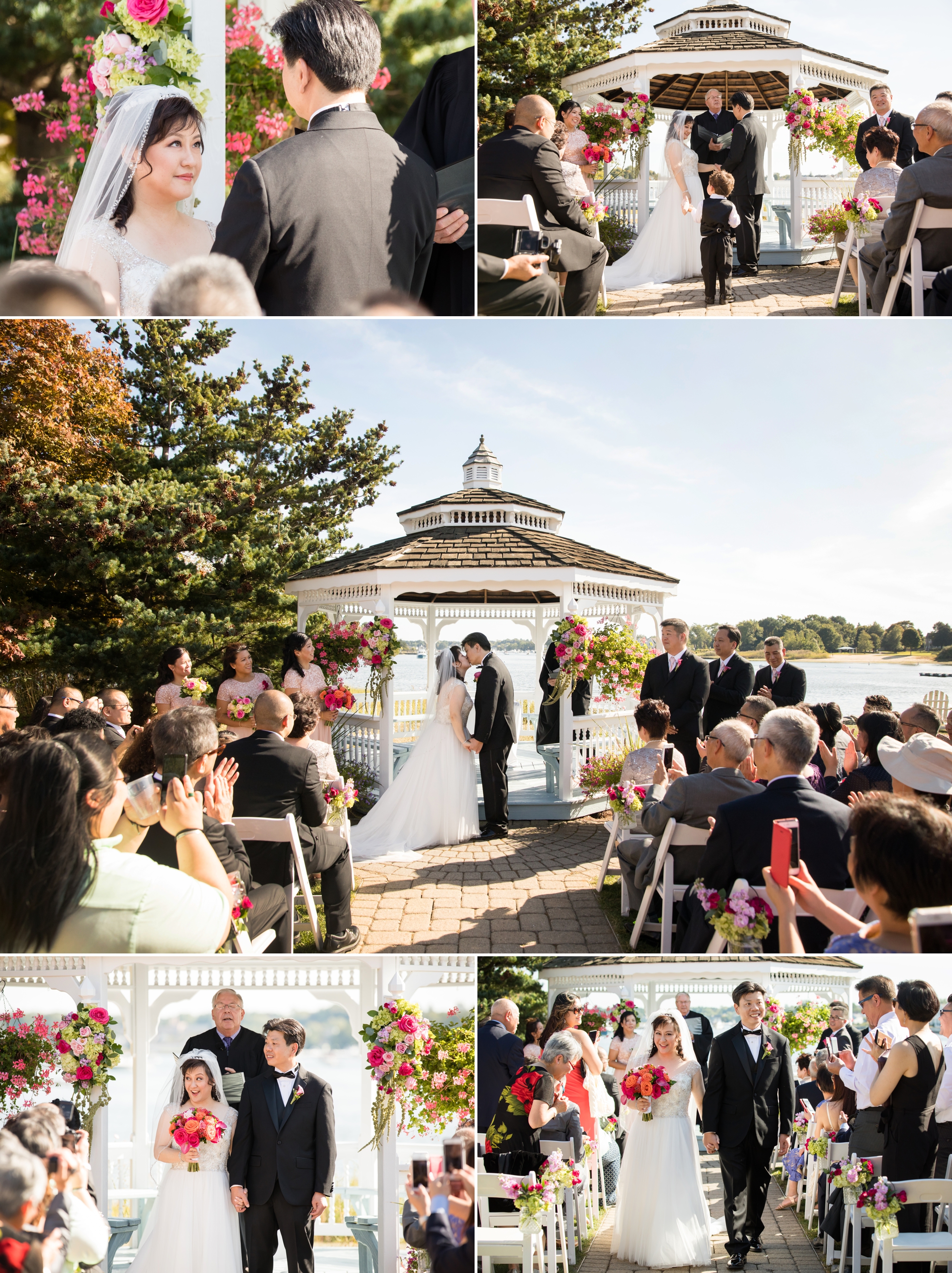 We were able to get even closer to the water for formal photos.  The bridesmaid's pink dresses were perfect against the pale green grass and pale blue water.  It was just dreamy.  Connie had some lovely detail with buttons all the way down the back of her dress which made for a fun photo.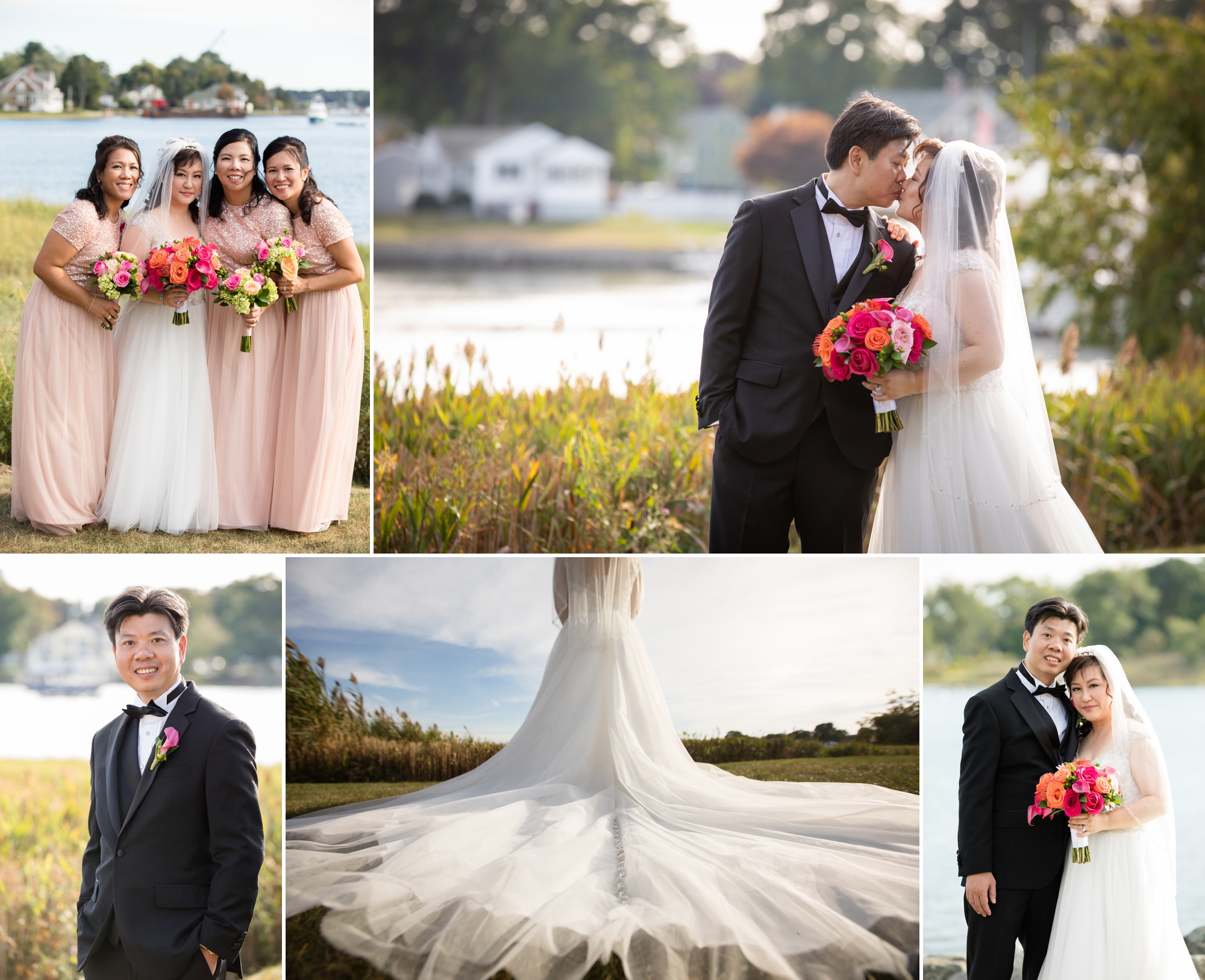 Formalities in the ballroom included beautiful toasts in both English and Chinese.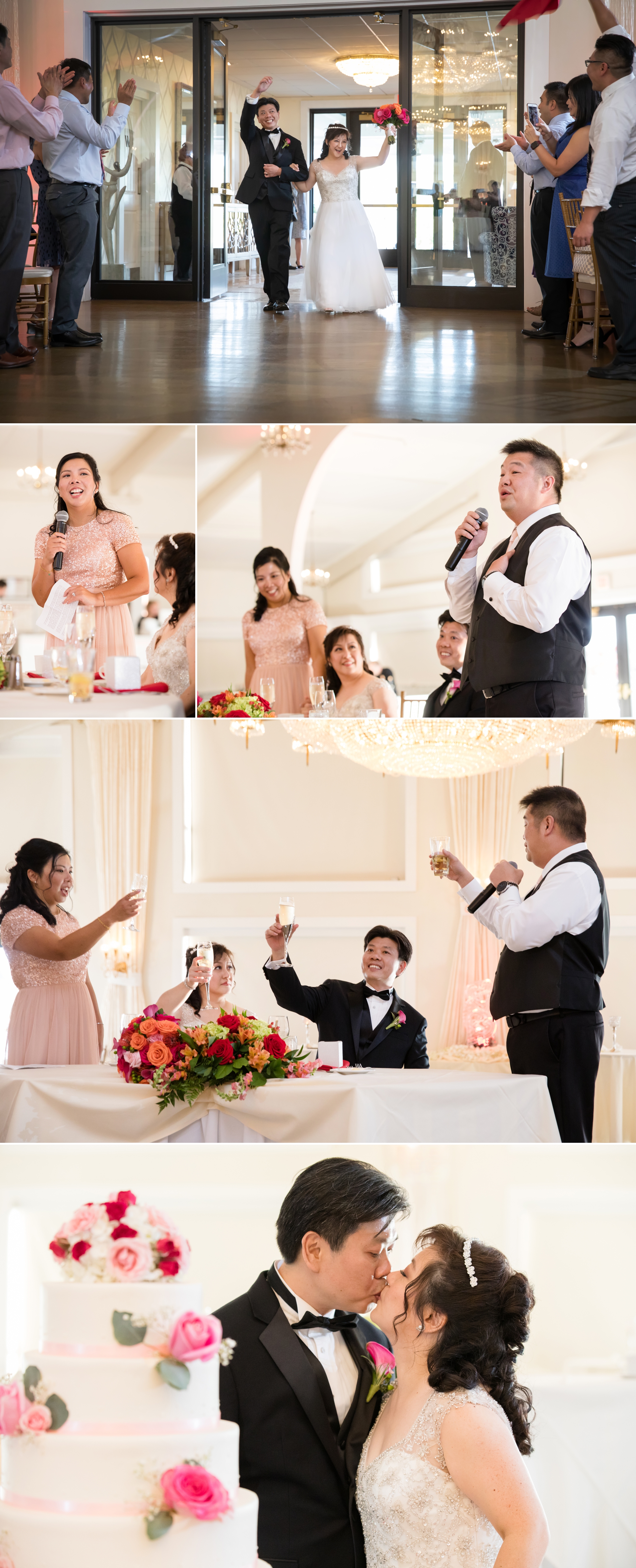 After the toasts and cake cutting, Connie disappeared for a few minutes to change into a red gown and a sassy up-do.  As is tradition, she wore all sorts of heirloom jewelry with her red dress.  And…ahem…those shoes!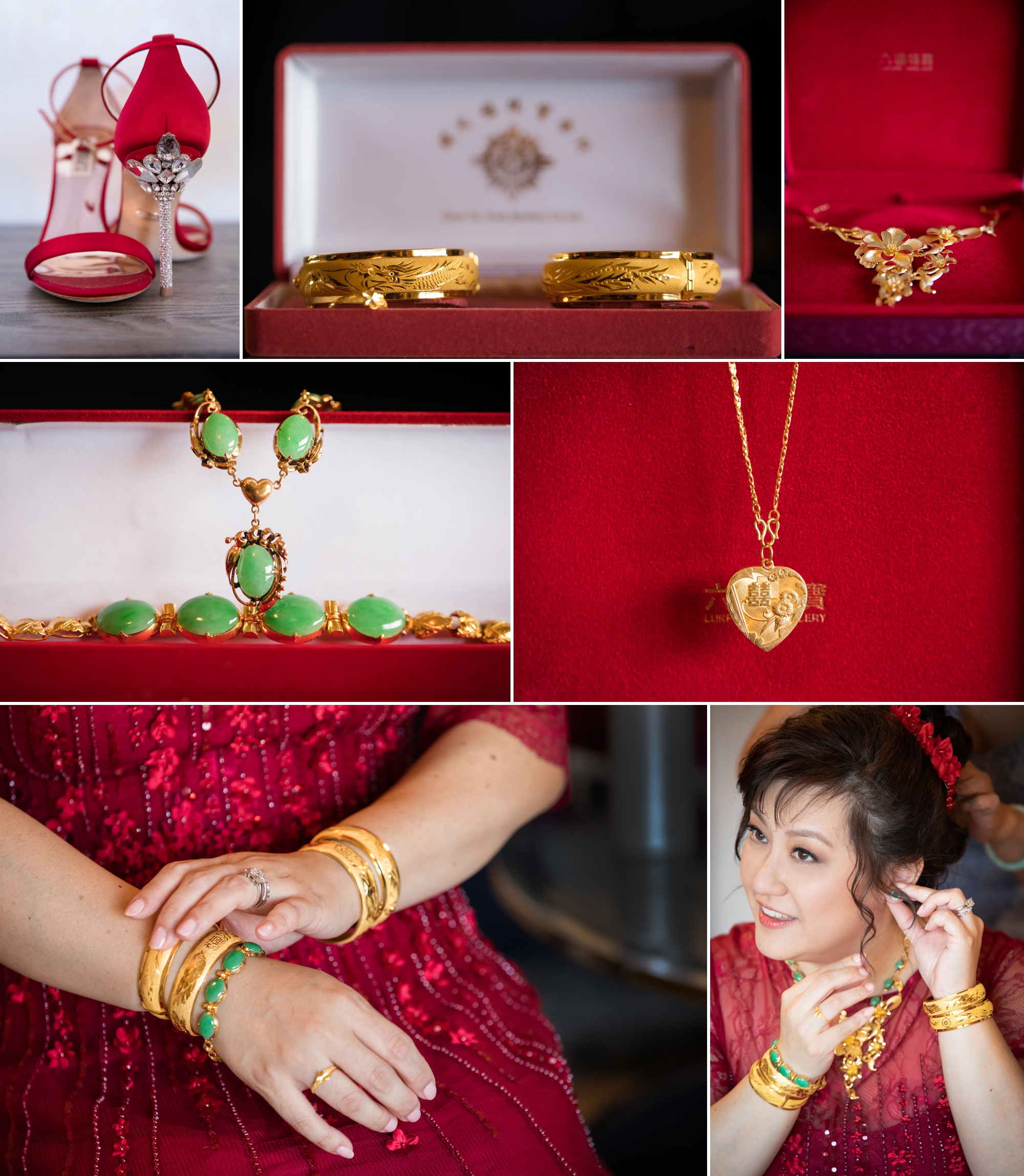 As a nod to their Chinese culture, Connie and Terry went table to table and offered a toast to each one.  It was a great way to see all their guests!  I loved photographing it.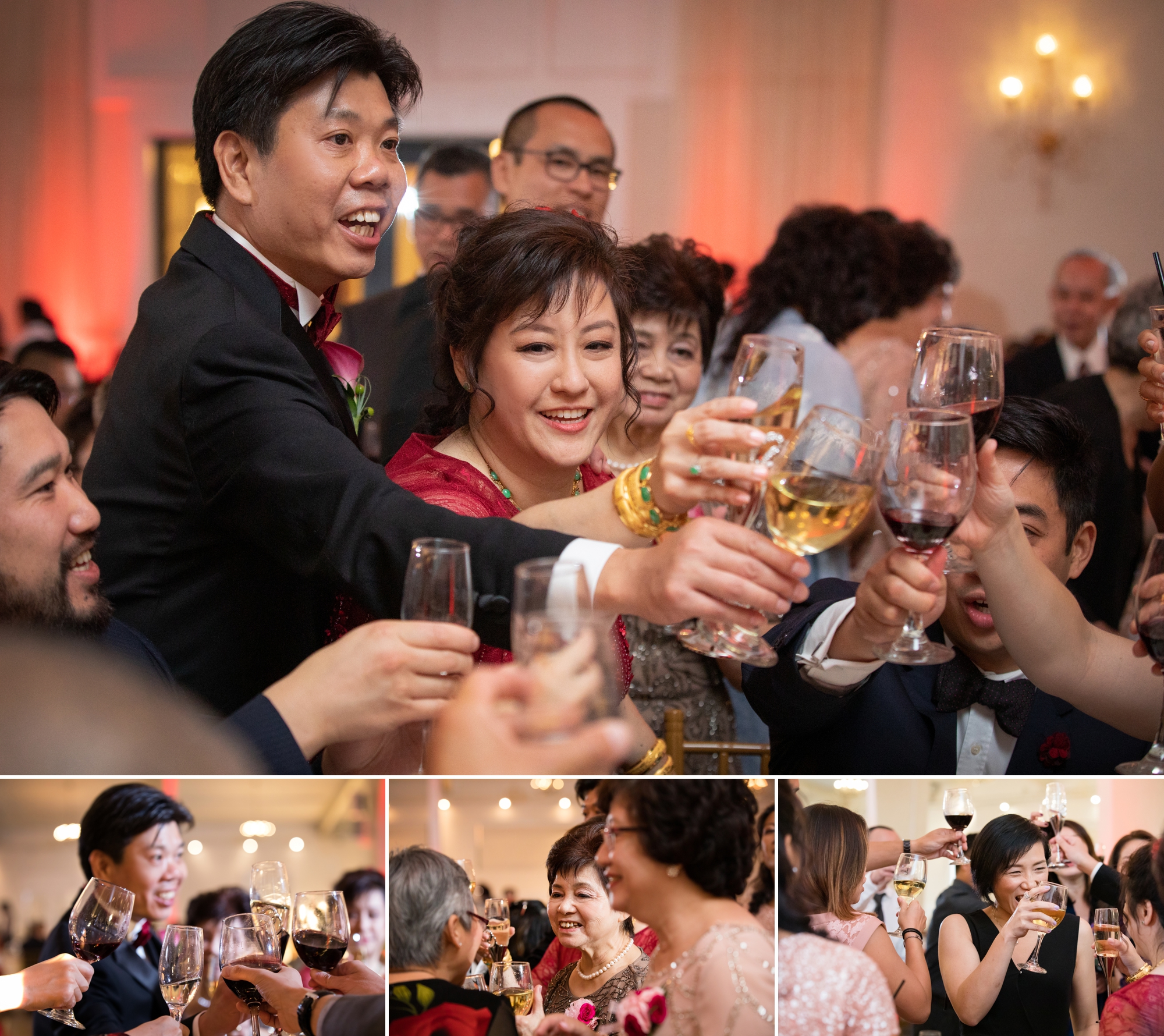 Don't forget to check out their full slide show!
Vendors
Venue: Danversport Yacht Club
Entertainment: 617 Weddings
Florist: Petals Inc.