Whitney and Jonathan are totally my type of clients!  They have great taste and created a beautiful wedding.  But the priority that day was definitely celebrating their families, their friends and their love for each other.  I absolutely loved shooting this wedding.  The couple made their wedding day super convenient by getting ready, having the ceremony and reception right at the Renaissance Hotel in the Seaport District in Boston.  We had a first look right on the Harbor Walk and it was a gorgeous day for it.  The Seaport District is perfect for wedding photos.  With just a little bit of walking, we were able to get gorgeous photos on the waterfront, with the city background and in a lovely park.  Here are a few of my favorite photos from the day.
Whitney was so calm and easy getting ready for her big day.  And I was in LOVE with her wedding gown.  It was fun and flirty, but totally elegant.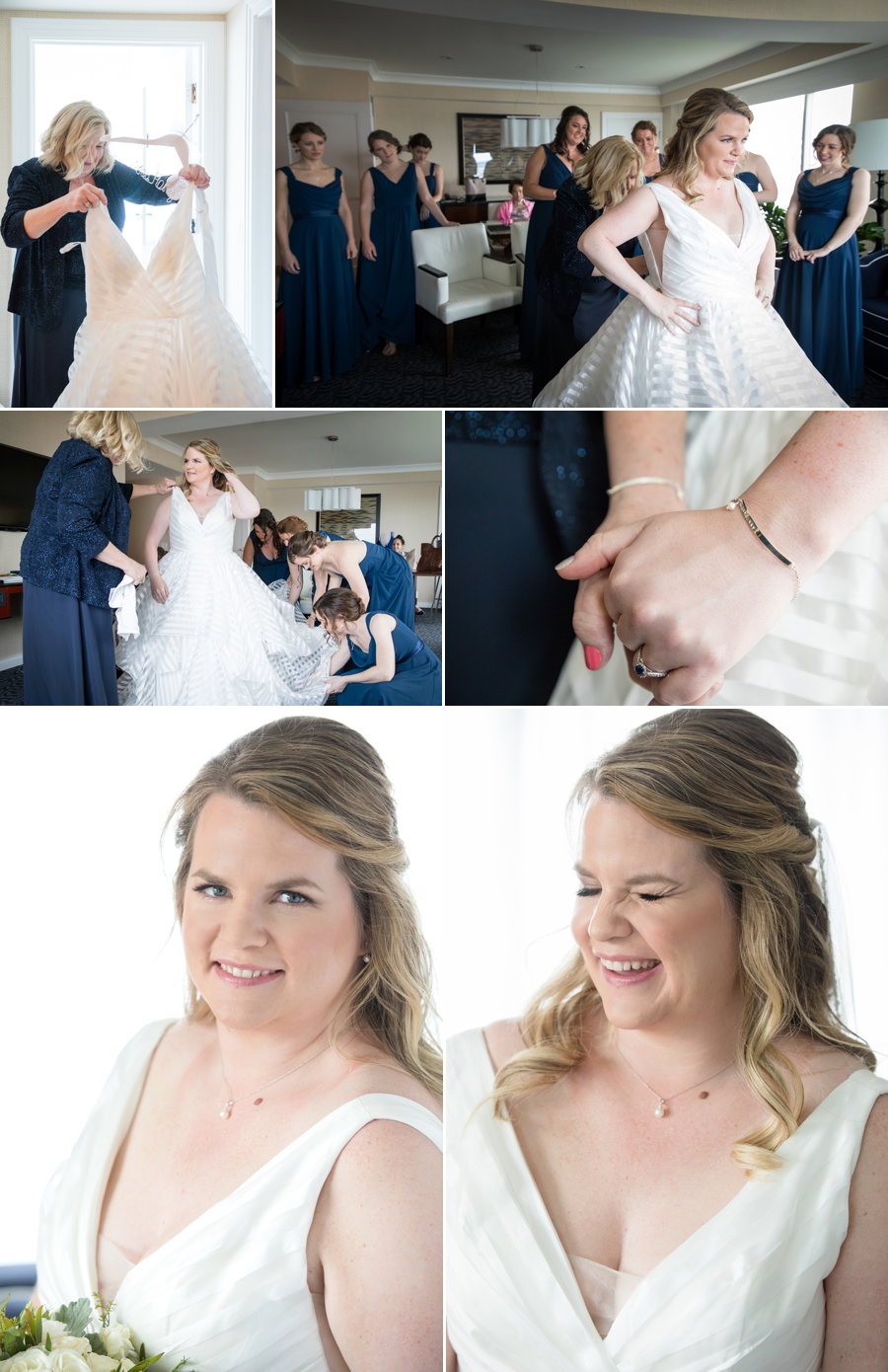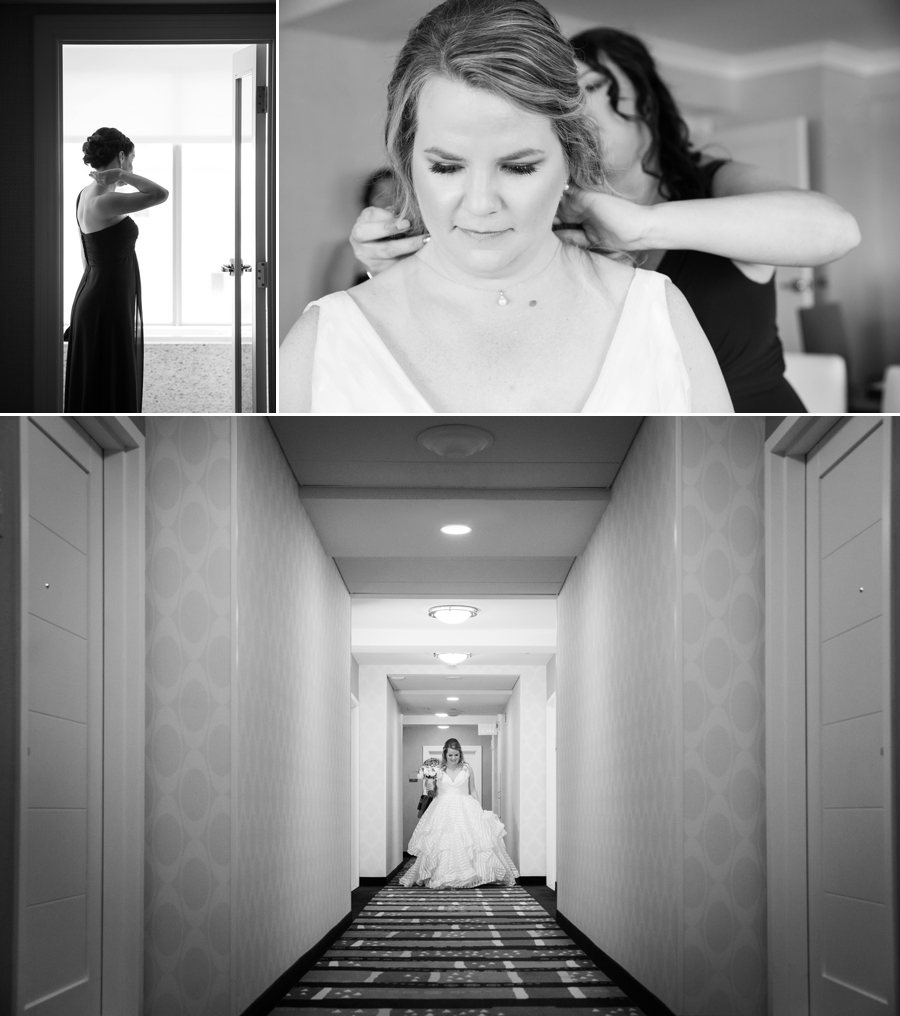 The first look was on the Harbor Walk, a place Jonathan and Whitney spend a lot of time.  They could not hold in their emotion during their first look.  Tears sprung up in both their eyes.  Guests looking on from the Legal Seafood next door enjoyed it so much, they bought the couple champagne to celebrate.

The park was in all it's Spring glory that day!  It was lush and green, warm enough to walk around but not so warm we were sweating.  I'd like that weather every day!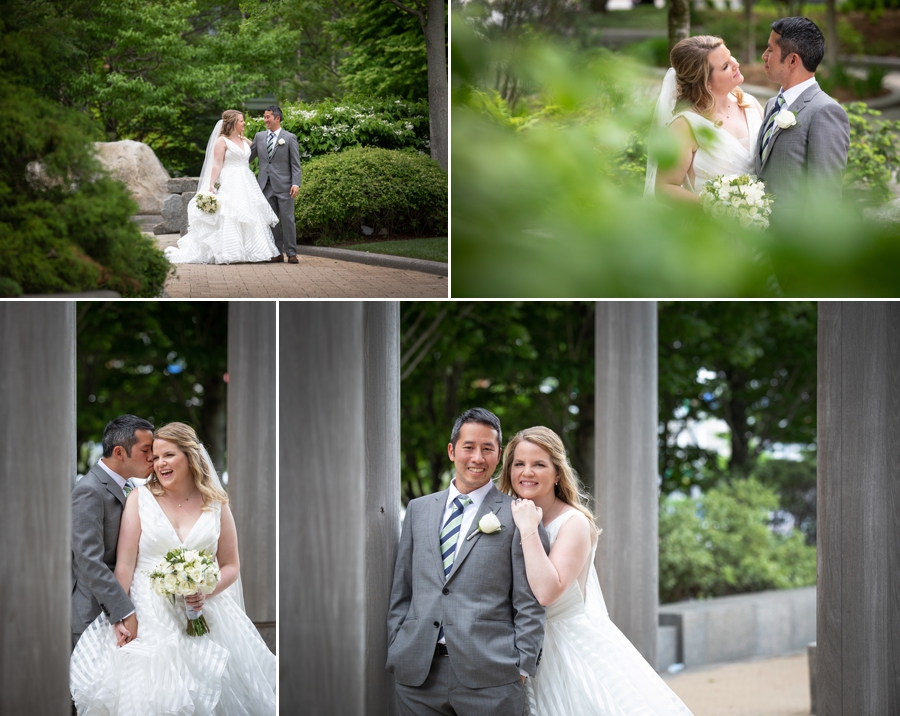 Whitney's brother officiated the ceremony which made it so special.  He had a great sense of humor and kept Whitney and Jonathan laughing the entire time.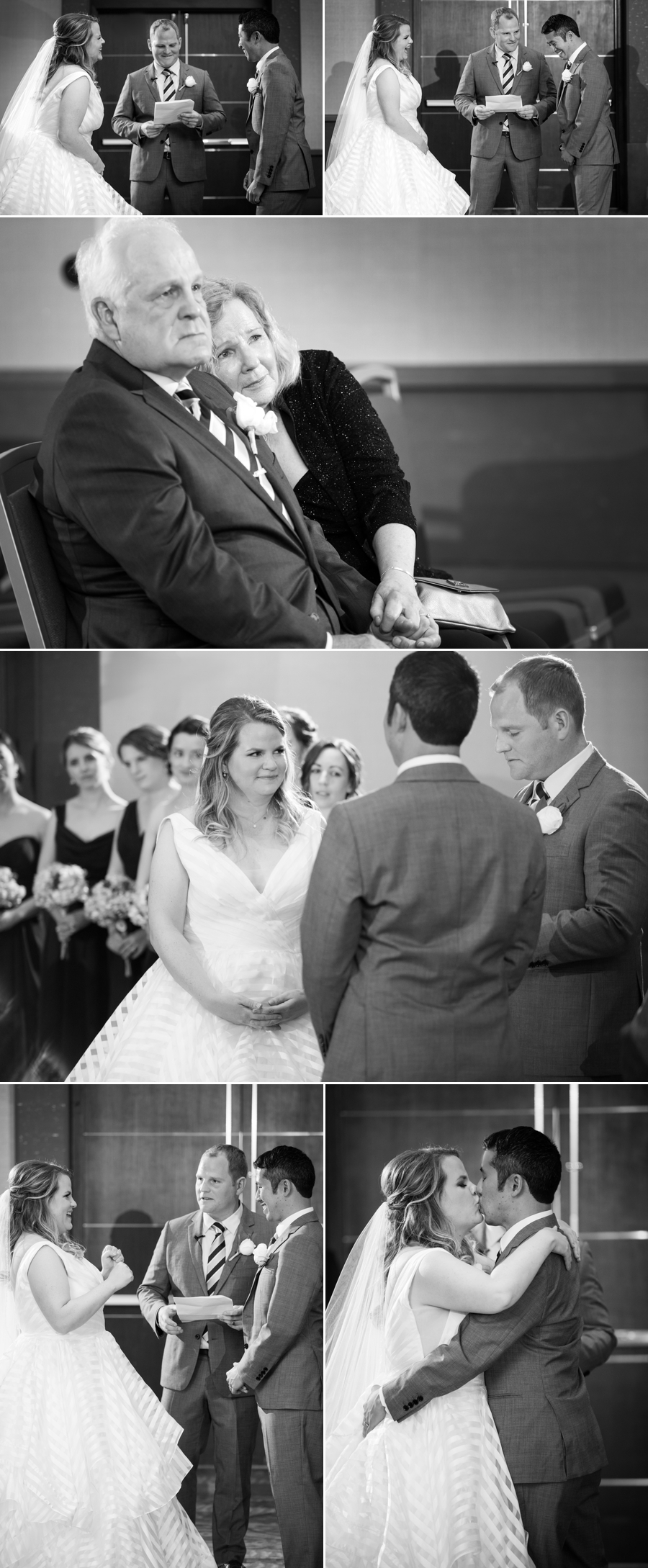 The reception was a blast.  The best part had to be watching Whitney and her girls jamming out to some Brittney Spears.  It was truly epic.  I was barely able to pull her off the dance floor to catch a gorgeous evening photo out on Boston Harbor.

Don't forget to check out their full slide show!
VENDORS
Venue – Renaissance Boston Waterfront Hotel
Florist- Flo(-u)er
DJ- Good Times Unlimited Dave Salomine
Hair/makeup – Special Event Beauty
Dress – Marry & Tux Bridal