Every single one of my clients is very special to me.  But I'm not going to lie.  This one was extra special.  Ashley and her family are fellow Winthrop natives.  Our families have grown up loving our home town.  Ashley's sister-in-law is one of my wedding assistants.  It was such an honor to be asked to be a part of Ashley and Neil's wedding day.  Ashley got ready in her childhood home in Winthrop, while Neil prepared at their venue, the Hyatt Harborside Boston.  It was a splendid early summer day!  After the beautiful church ceremony (officiated by the family's good friend Father Rich), we all headed to the Hyatt Harborside Boston to celebrate.  Formal photos were on the waterfront facing the Boston city skyline.  Guests had a cocktail hour on the Hyatt's sprawling lawn and dinner and dancing were in the hotel's permanent tent decorated in lovely soft pastel colors.  Toasts were sweet and funny.  But this crowd was just waiting to dance.  It was great fun!  Here are some of my favorite photos from the day.
I loved watching Ashley's mom help her get ready.  It was so sweet.  And as an extra nod to family, Ashley pinned her grandparent's wedding rings into her bouquet.

The ceremony was beautiful.  Ashley just beamed the entire time.  And can we talk about Neil's reaction when she walked down the aisle!
I love taking wedding formals on Boston Harbor!  It never gets old.  I love seeing how the Boston skyline changes throughout the day.  Ashley and Neil's wedding day was particularly gorgeous.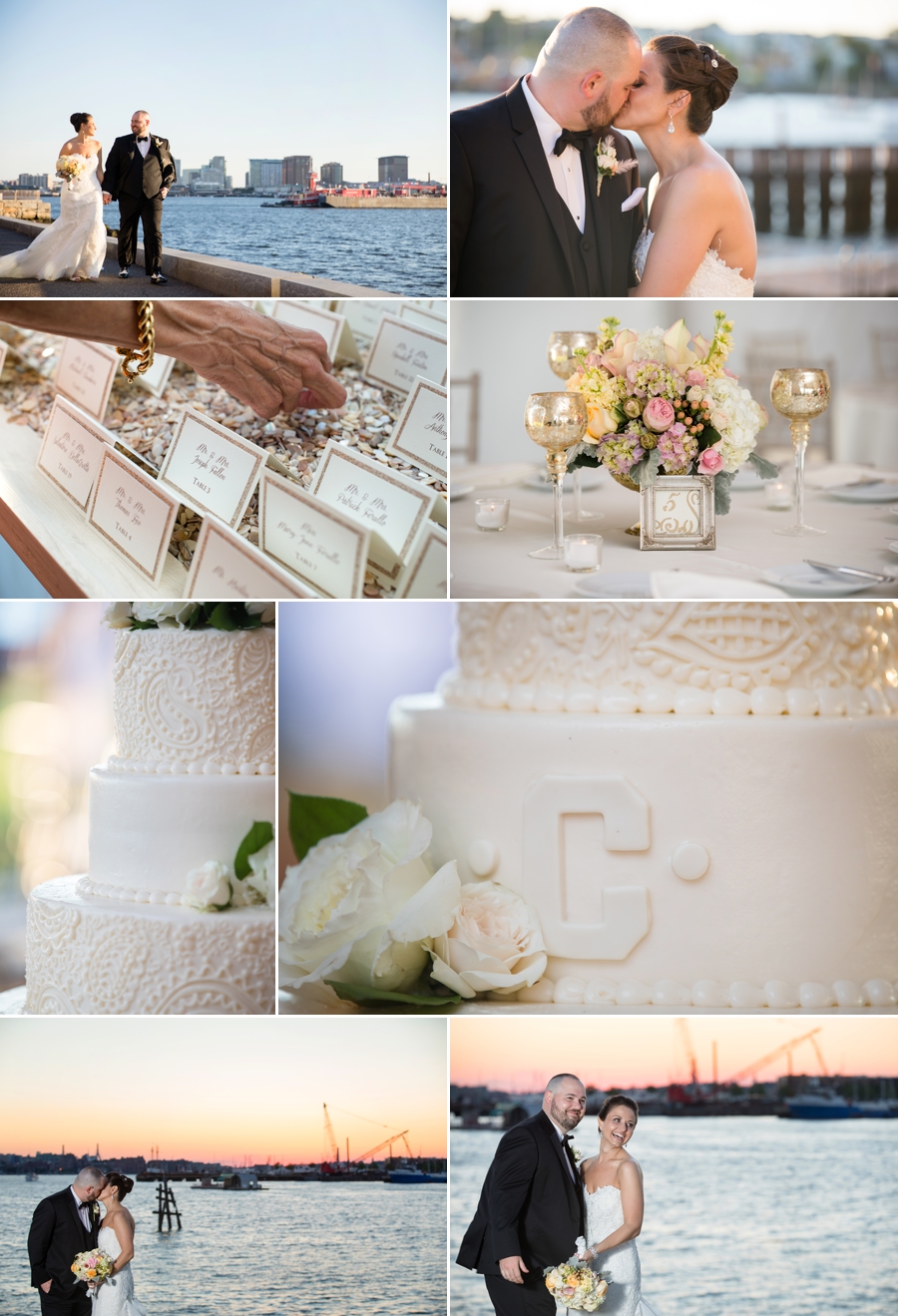 Ashley and Neil laughed all the way through their first dance and toasts.  They're such a fun couple.  The twinkle of the Boston skyline behind them was hardly a match.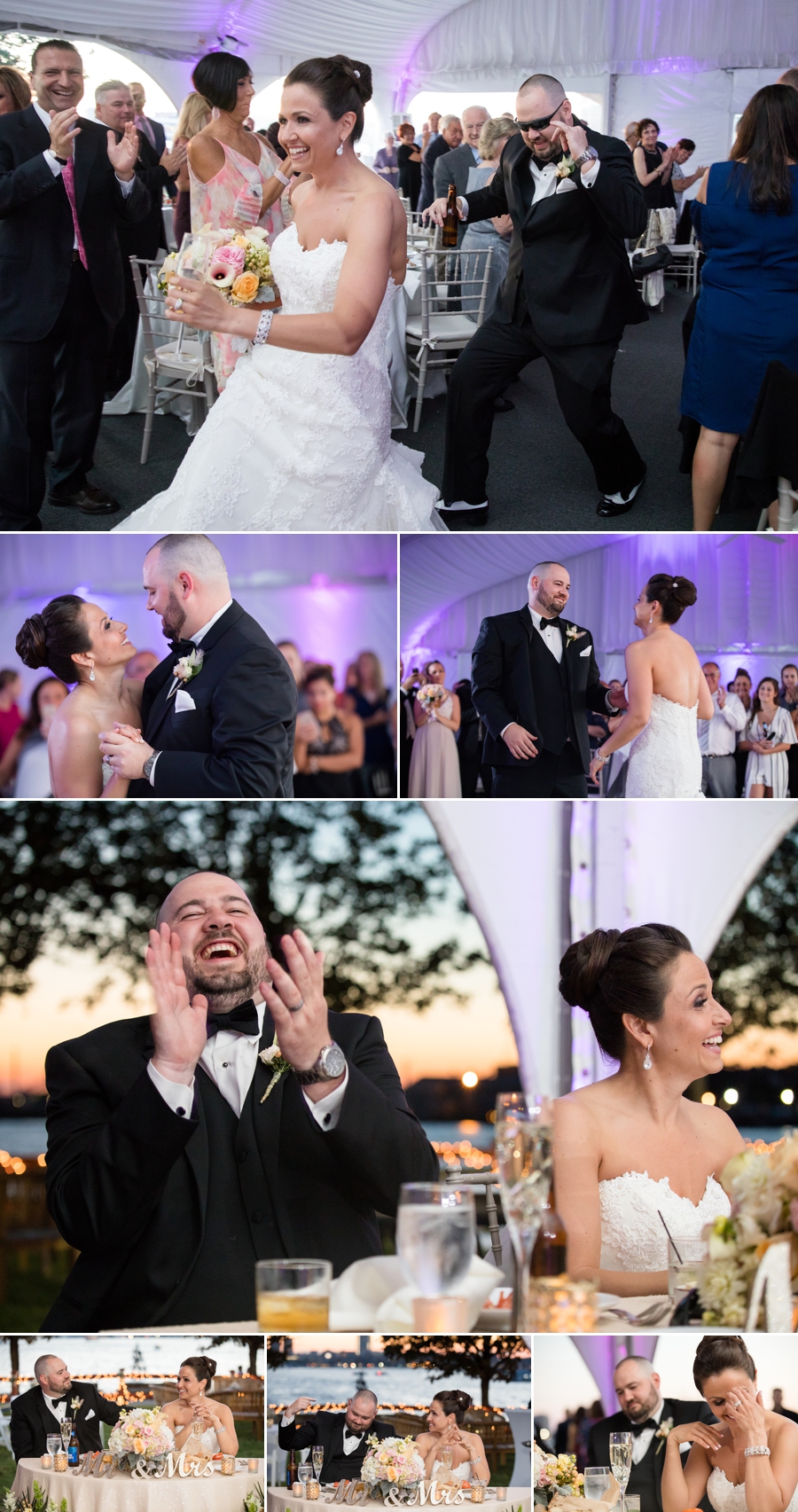 This crowd was born to dance!  It was a blast!

Don't forget to check out their full slide show
 VENDORS
Venue – Hyatt Harborside Hotel
DJ – Chris Serino, Next Level Entertainment
Flowers – Christopher Flowers
Hair – JT Macken Salon, Shauna Richmond
Make Up – Faces Boston, Louise Martino
Dress – Bella Sera
Save