Kathryn and Augastin had a gorgeous wedding day!  It was a perfect day in the Seaport when we started getting ready.  We started at the Seaport Hotel and were driven by bus to the ceremony at Saint Cecilia's Church in Boston.  The two enjoyed a beautiful ceremony which included some lovely Indian traditions.  After the ceremony, we stopped at the Boston Waterfront for some wedding party photos.  Family portraits were in the Plaza Garden at the Seaport Hotel.  And, of course, we caught some fabulous images overlooking the Boston skyline and the World Trade Center arches.  The celebration was in the Plaza Ballroom of the Seaport Hotel which boasts gorgeous high ceilings and water views.  Here are some of my favorite images from the day.
Kathryn and Augastin swapped gifts and cards prior to the ceremony.  It was touching watching them read these special messages before walking down the aisle.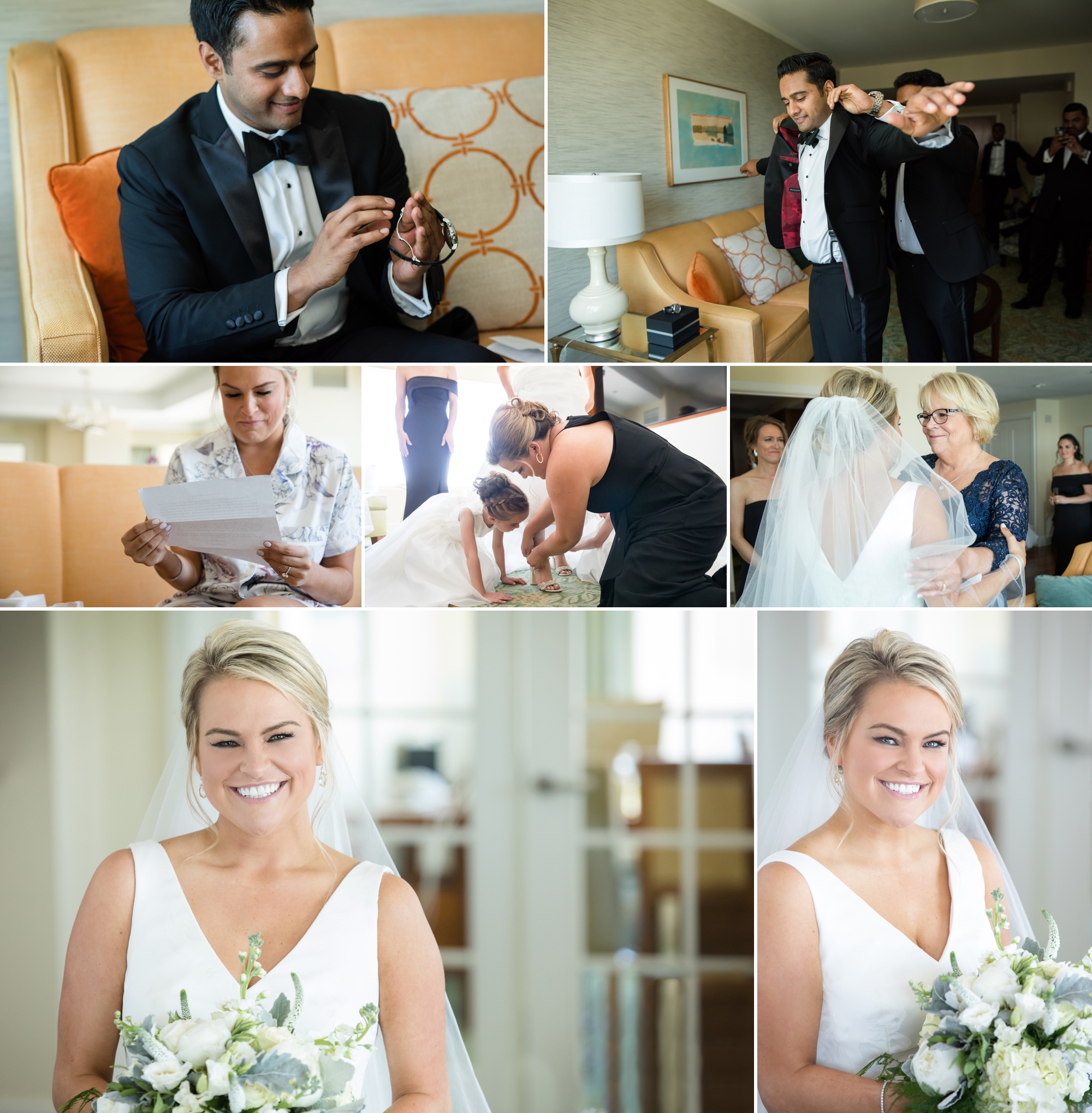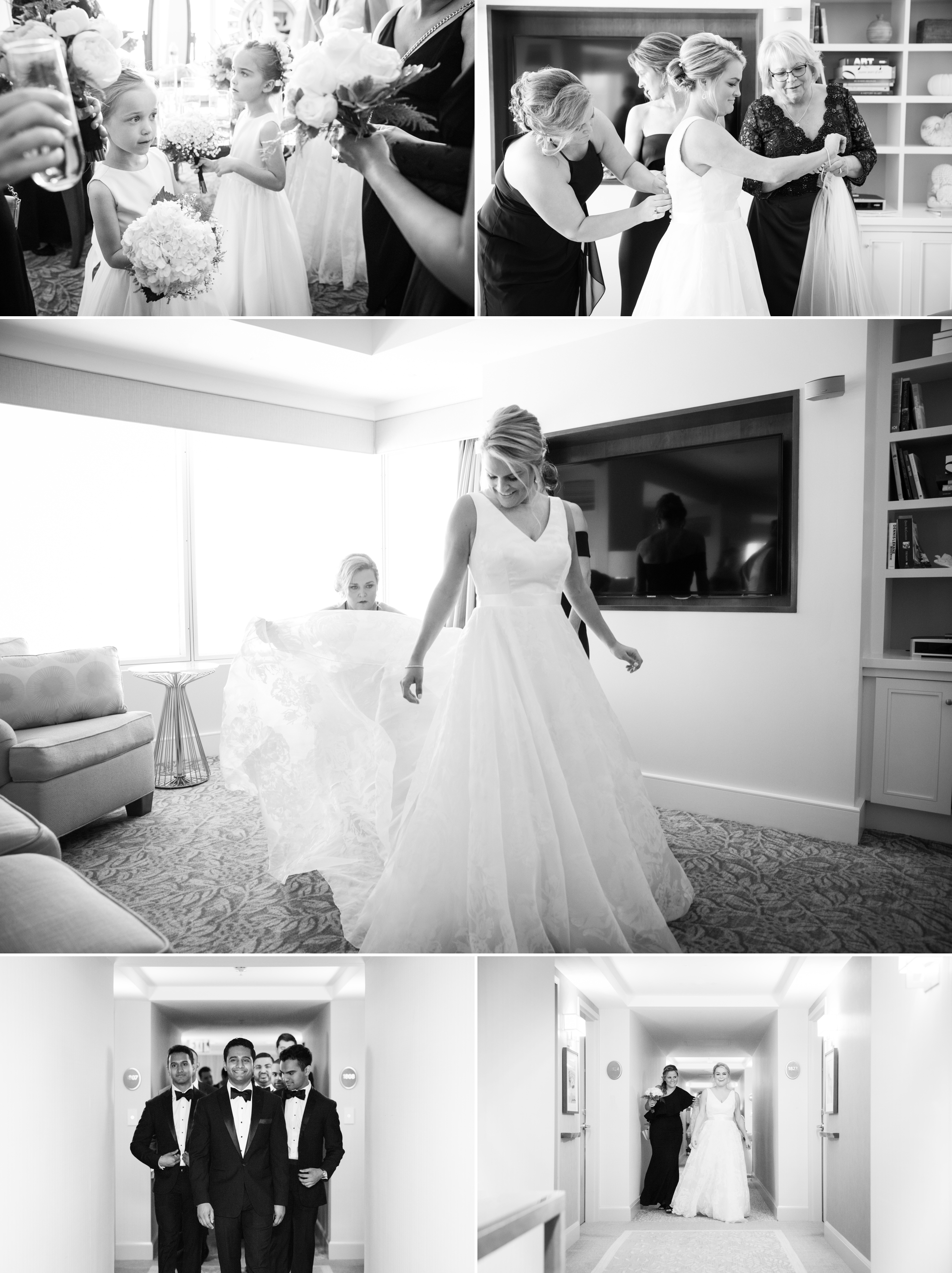 Saint Cecilia's Church is truly beautiful .  I love working there!

It was a gorgeous day on the waterfront.  Kathryn and Augastin were blessed with lots of beloved friends.  So we took their big wedding party for a walk behind the courthouse.  I think they loved having some special time with just the wedding party before the madness of the reception.
The ballroom was gorgeous with all white flowers.  I love how Kathryn chose to include some long tables with the round.  It really broke up the room.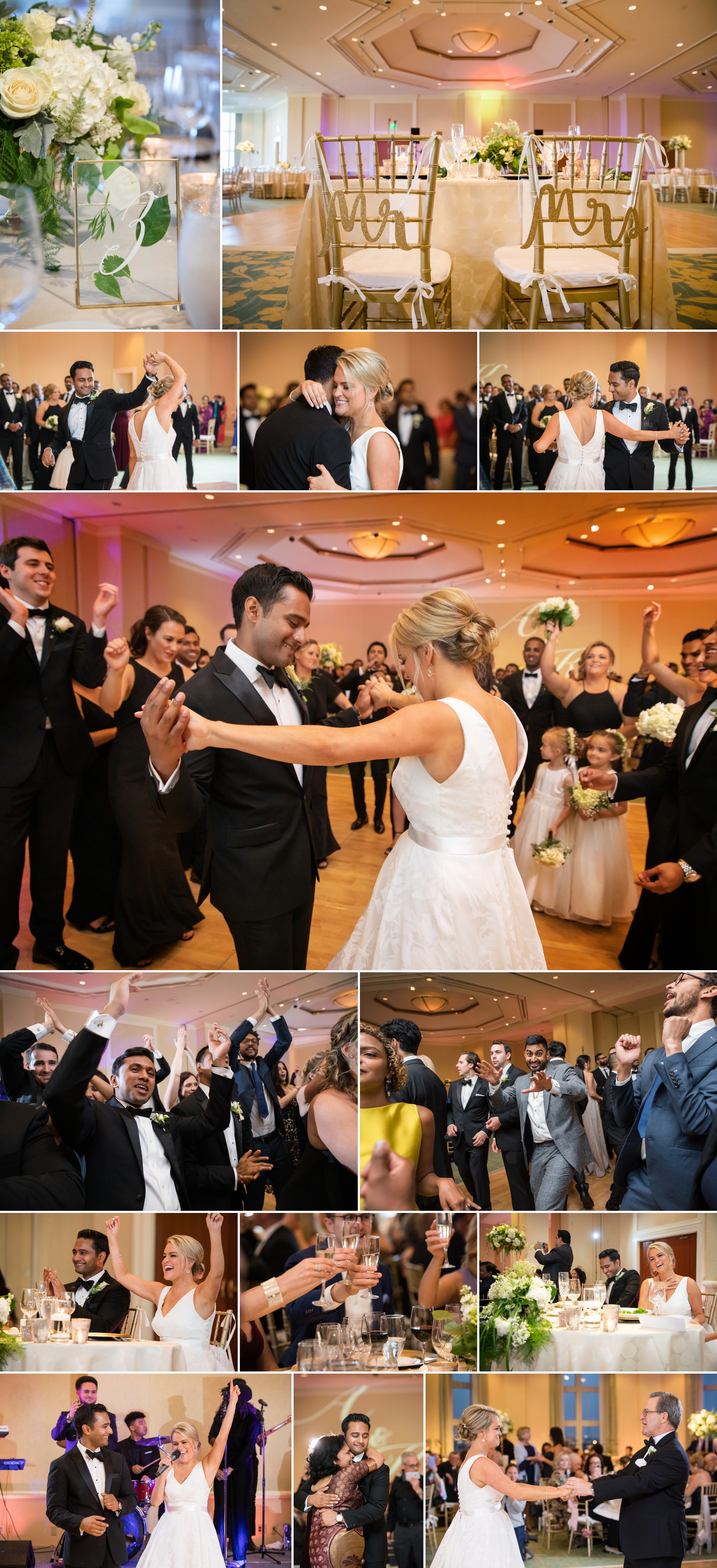 Don't forget to check out their full slide show!
<
VENDORS
Venue – Seaport Hotel
Ceremony – Saint Cecilia's Church
Entertainment – Entertainment Specialists
Video – Black Tie Video
Event Planner – Boston Event Divas
Florist – Flourish
Hair – True Style Hair
Lighting – All Star Entertainment
Makeup – Dani Wagener