Kristina and Danny's wedding was a picture perfect Summer wedding in Boston.  We started on the Boston Waterfront at the Boston Harbor Hotel.  Kristina and Danny were surrounded by friends and family and lots of laughter.  Their first look was right on the cobblestones of Rowes Wharf.  After a few private moments, we headed across the street to the Greenway for family photos and back to the iconic Rowes Wharf Arch for wedding party photos.  A trolley took us to the Saint Constantine and Helen Greek Orthodox Church in Cabridge for a gorgeous ceremony.  Finally, the wedding party was delivered by ferry back to the Boston Harbor Hotel for dinner and dancing.  Here are a few of my favorite photos from the day.
Did you know that the Boston Harbor Hotel offers free Jimmy Choo shoes when you book a wedding with them?  How fabulous is that!  I love those fabulous sparkly shoes.  But I really can't get over Kristina's amazing smile.  As Kristina's maids started putting on her shoes, someone broke out the Greek music and the bridesmaids started singing and dancing all around her.  It was so much fun!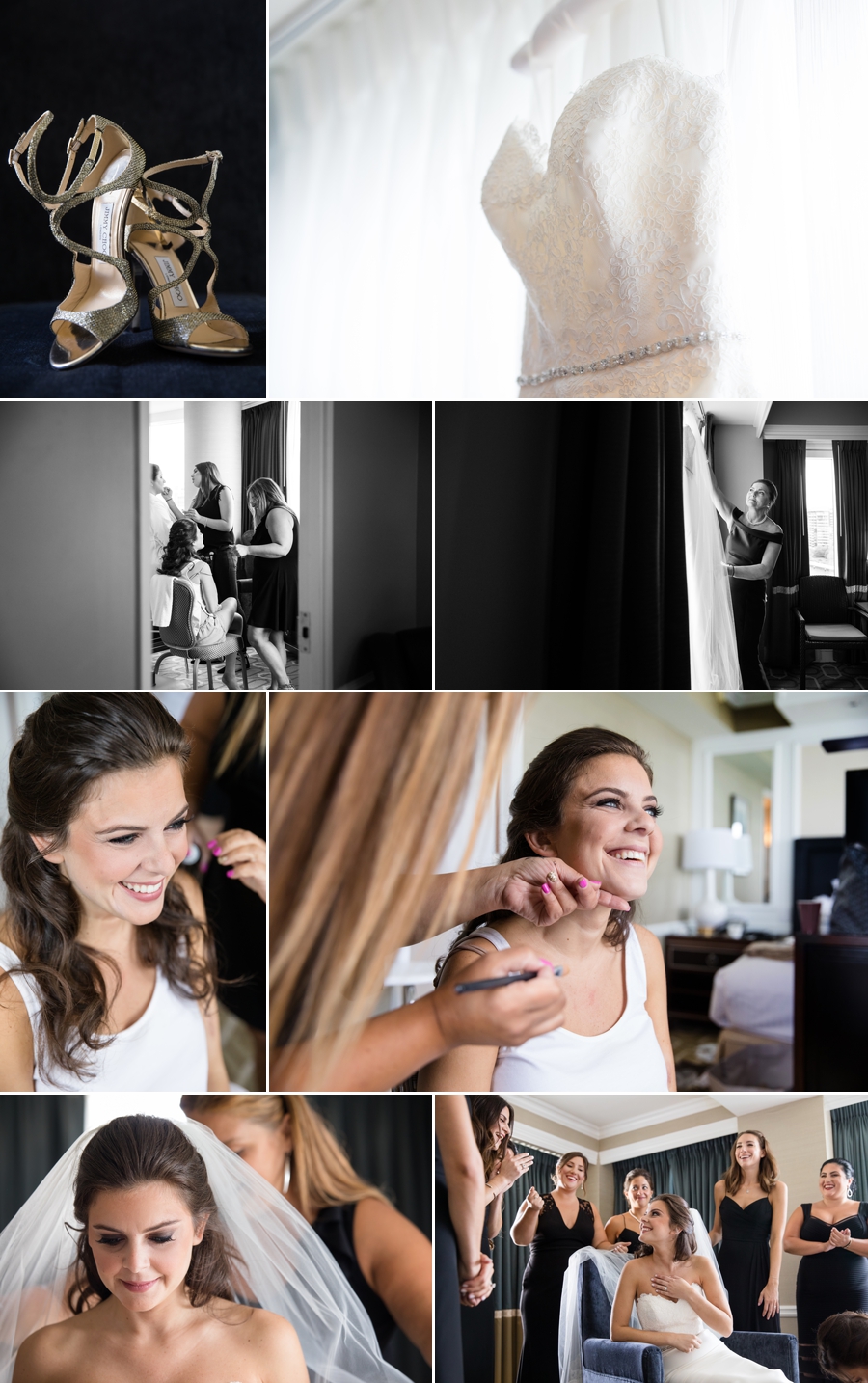 It was gorgeous out on Rowes Wharf.  And I love that the area has so many beautiful spots to offer within just a few steps.  We were on the water, surrounded by spectacular architecture and lovely gardens all at once.

I just love shooting Greek Wedding Ceremonies.  They're filled with beautiful traditions and symbols.  I also loved watching Danny make funny faces at the ring bearer and flower girl to keep them entertained through the ceremony.  It was adorable!

Traveling to the reception by boat was a blast and gave us a totally unique angle of the Boston Harbor Hotel.  After arriving, we got a few more minutes to shoot the gorgeous couple on the wharf.

The Wharf room is gorgeous.  Kristina dressed the room with circular and rectangular shaped tables, a fabulous white dance floor, acrylic ghost chairs and gorgeous white centerpieces alternating in height.  The decor kept the room light and airy while adding tons of interest and elegance.  It was the perfect choice for a Summer wedding.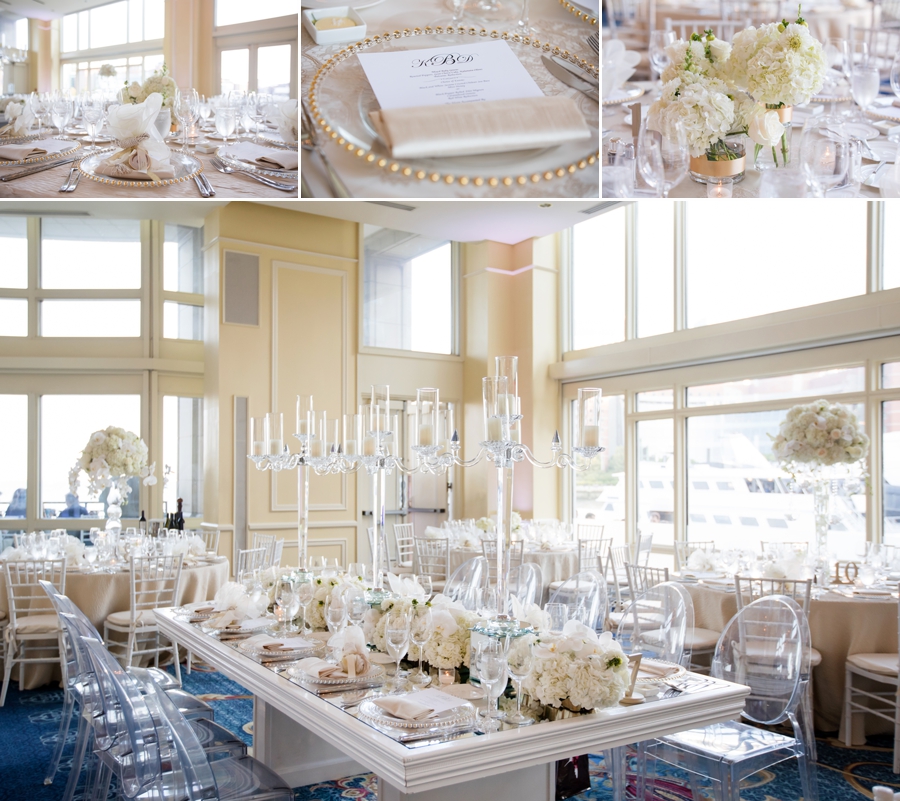 My favorite part of a Greek Wedding is absolutely the dancing.  Kristina and Danny were introduced into the room along with a drummer and guests danced and tossed money all night.  The energy is always electric!

Don't forget to check out their full slide show.
VENDORS
Wedding Venue – Boston Harbor Hotel
Video – SH Videography
Hair and Make-up Artist – Demiche, Michelle Devoe: 857-205-2004
Florist: Ilonna Gukasyan
Band – Nikos Moudatsos and Band
DJ – Blathras