What a way to finish wedding season!  Ayla and Brian are simply gorgeous, inside and out.  We had a wonderful time at their wedding at the Red Lion Inn.  It was a gorgeous, late autumn day in New England.  We started with getting ready photos at the Inn.  Ayla and Brian were total troopers going to the beach for some chilly, outdoor photos.  And their ceremony and celebration couldn't have been more gorgeous in the barn at the inn.  Here are some of my favorite photos from the day.
The Red Lion Inn has a gorgeous, light filled space for the bride to get ready.  Ayla had plenty of space for all the girls to get ready, including her mom and grandmother.  I just love her sasstastic shoes!!!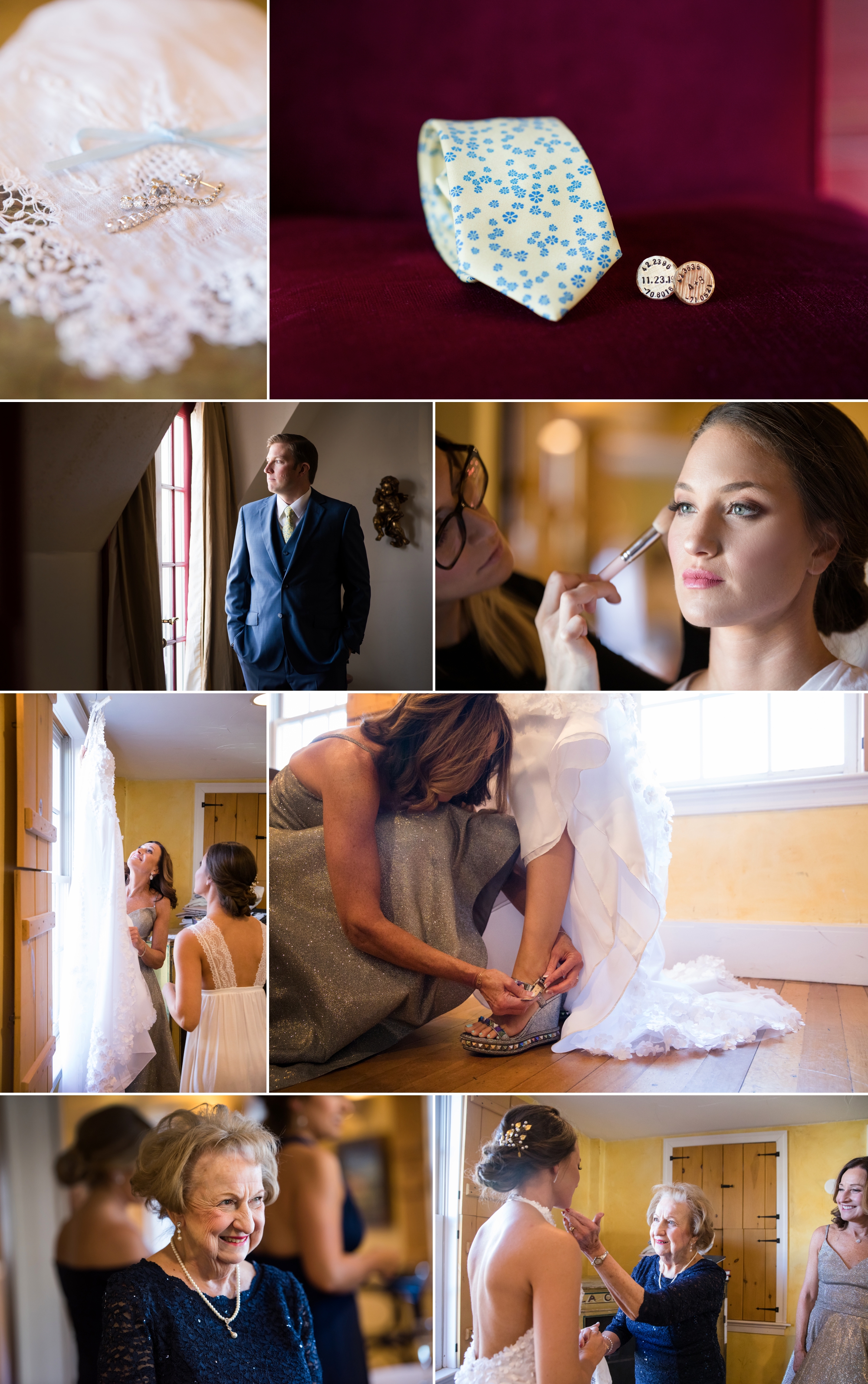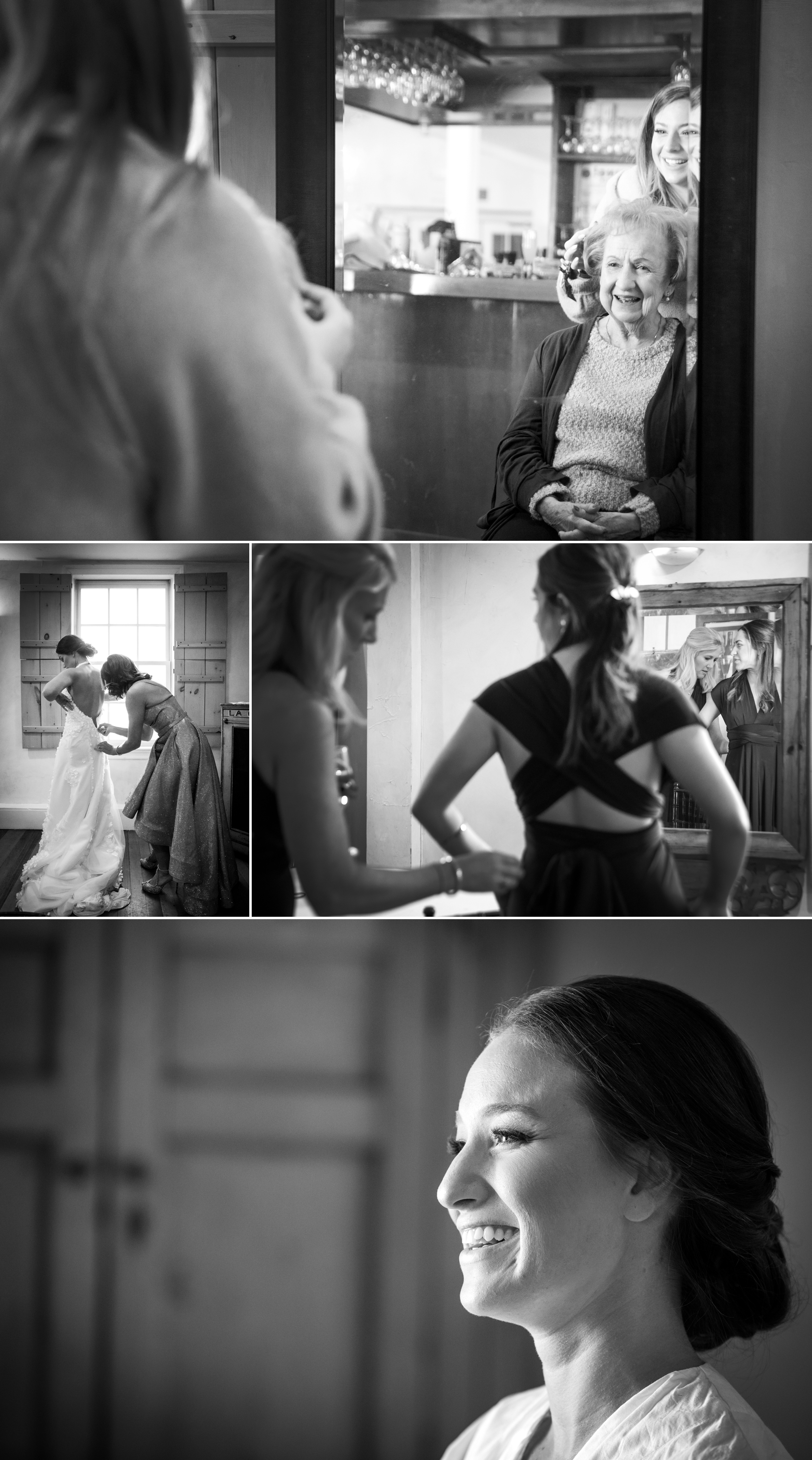 Ayla and Brian chose to do a first look to take advantage of the daylight hours.  I just love the look on both of their faces when they saw each other for the first time.  Note to all you late fall/winter couples!  Always note the time of sunset when considering your formal photos.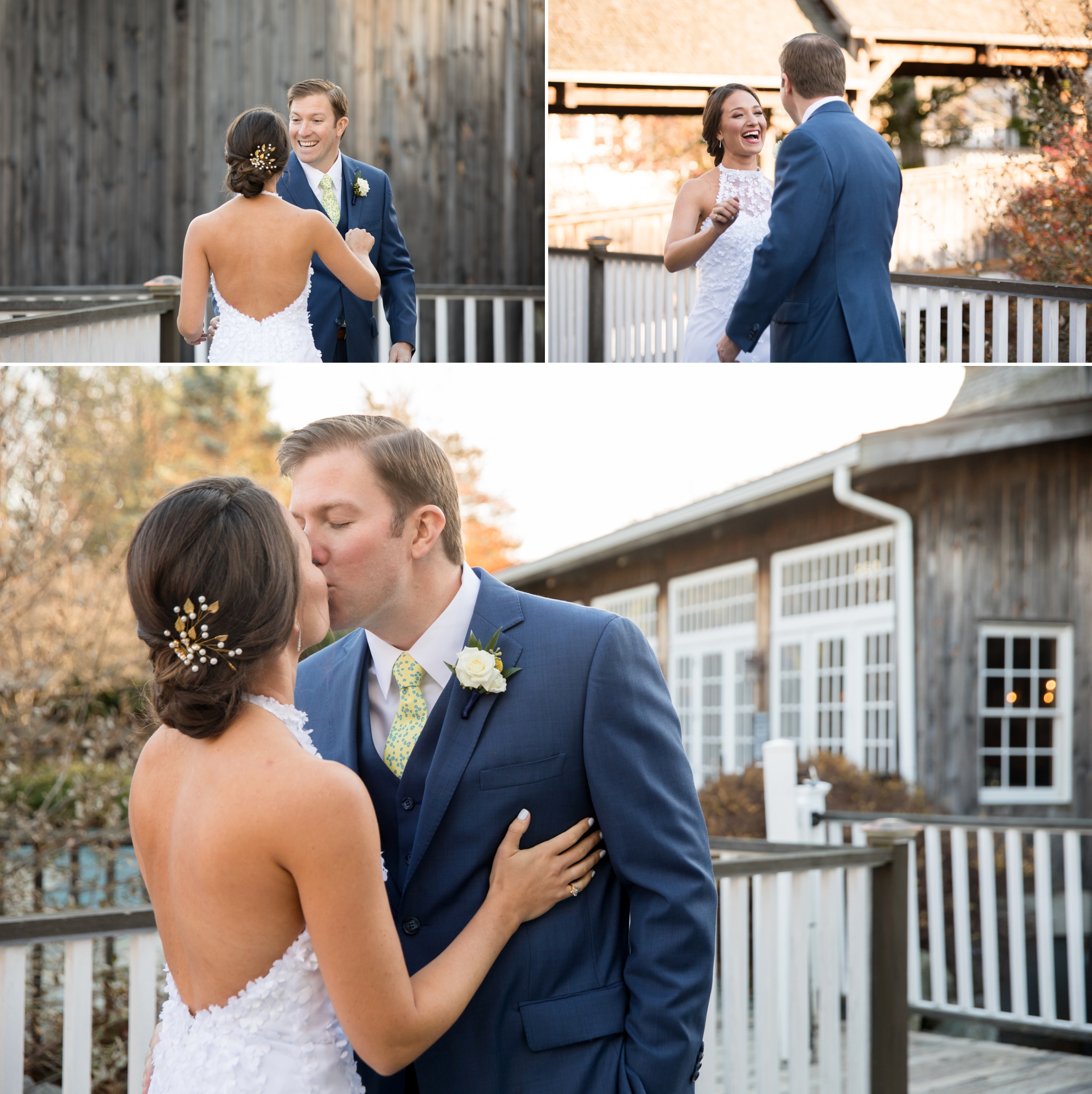 Ayla was totally prepared for some chilly, outdoor photos.  She sported a fabulous, vintage leather jacket with a custom patch with their wedding date on it.  She's the coolest (or perhaps the warmest?)!

The ceremony in the barn, lit by candles, was quintessential New England wedding.  It was gorgeous and a joy to photograph.  Ayla and Brian incorporated a Jewish wedding custom by breaking a glass at the end of the ceremony.  But this tradition was made a bit more contemporary.  Instead of the groom breaking one glass, both the bride and groom had a glass to break.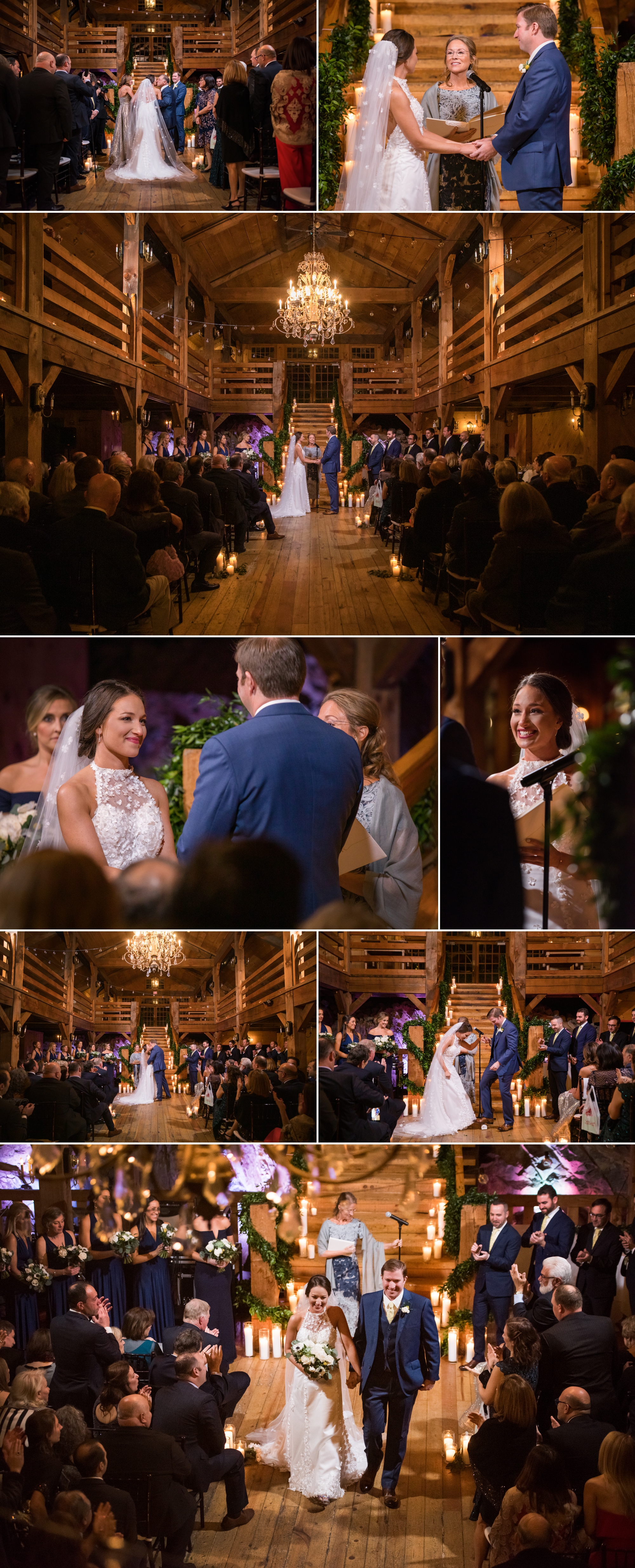 Ayla and Brian chose to do all of their reception formalities right away.  Watching Ayla dance with her dad should have told me just what to expect later in the evening.  Hang on to your hats kids!

As expected, the dance floor exploded after dinner.  Every generation was in on the fun.  This party was off the hook!

Don't forget to check out their full slide show!
Vendors
Venue – Red Lion Inn
Entertainment – Flipside
Florist – Russo Fabulous Floral Design
Hair – Erica Peluso
Makeup – Marissa McPherson