What a great way to start the wedding season!  Kiran and Ravee are a fantastic couple who opted to have a sweet wedding ceremony and reception that was much more intimate than their friends and family were used to.  It was a lovely winter day in Boston and the Seaport district was bright and chilly.  They were both total champs taking photos outside.  Here are some of my favorite images from the day.
When I arrived, Kiran was just finishing dressing.  I was able to snap a few quick images of the final touches.  Kiran rocked the plunging neckline.  She was just stunning!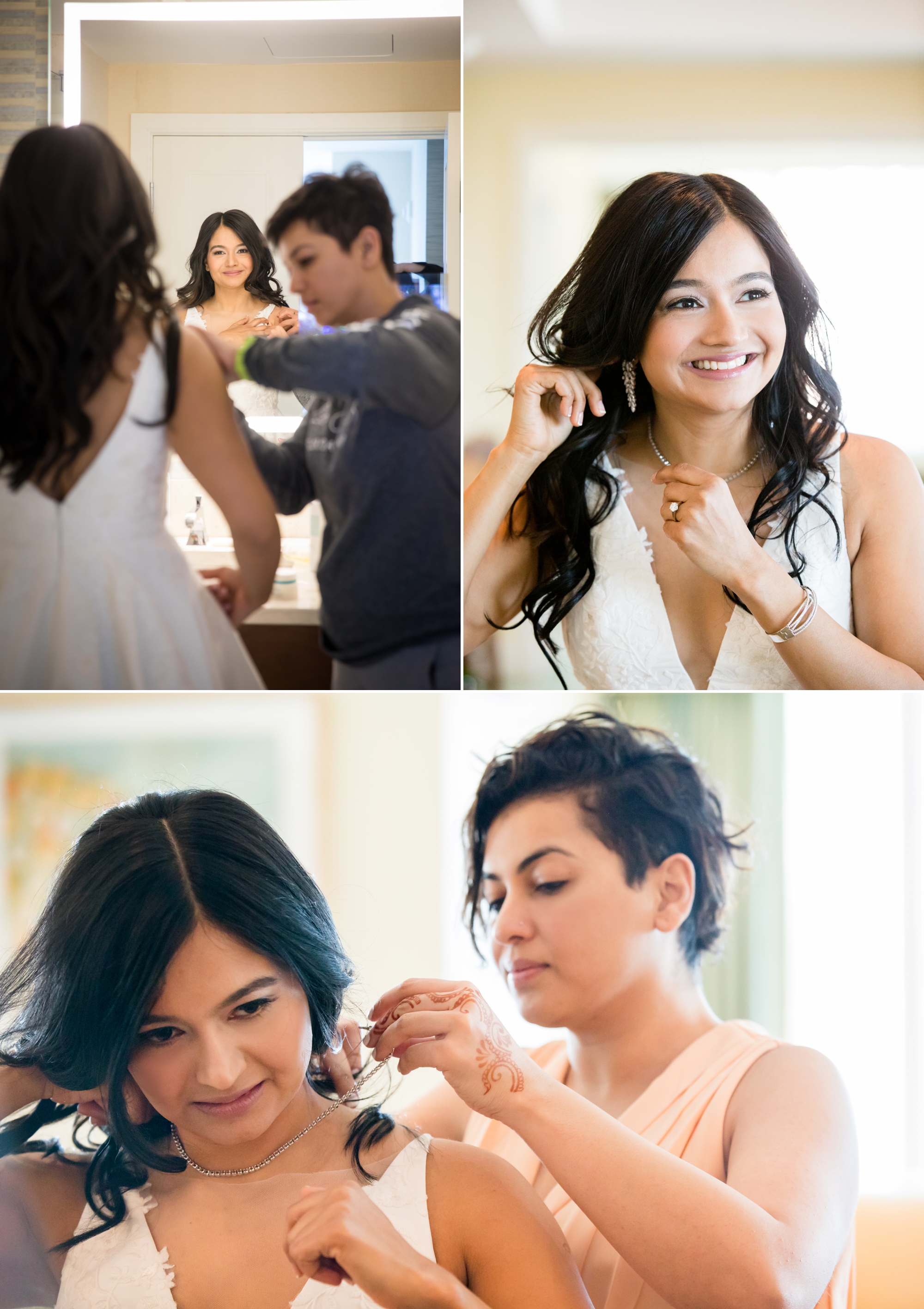 Kiran and Ravee opted out of having a wedding party so it was nice and quiet as she got ready with some close friends.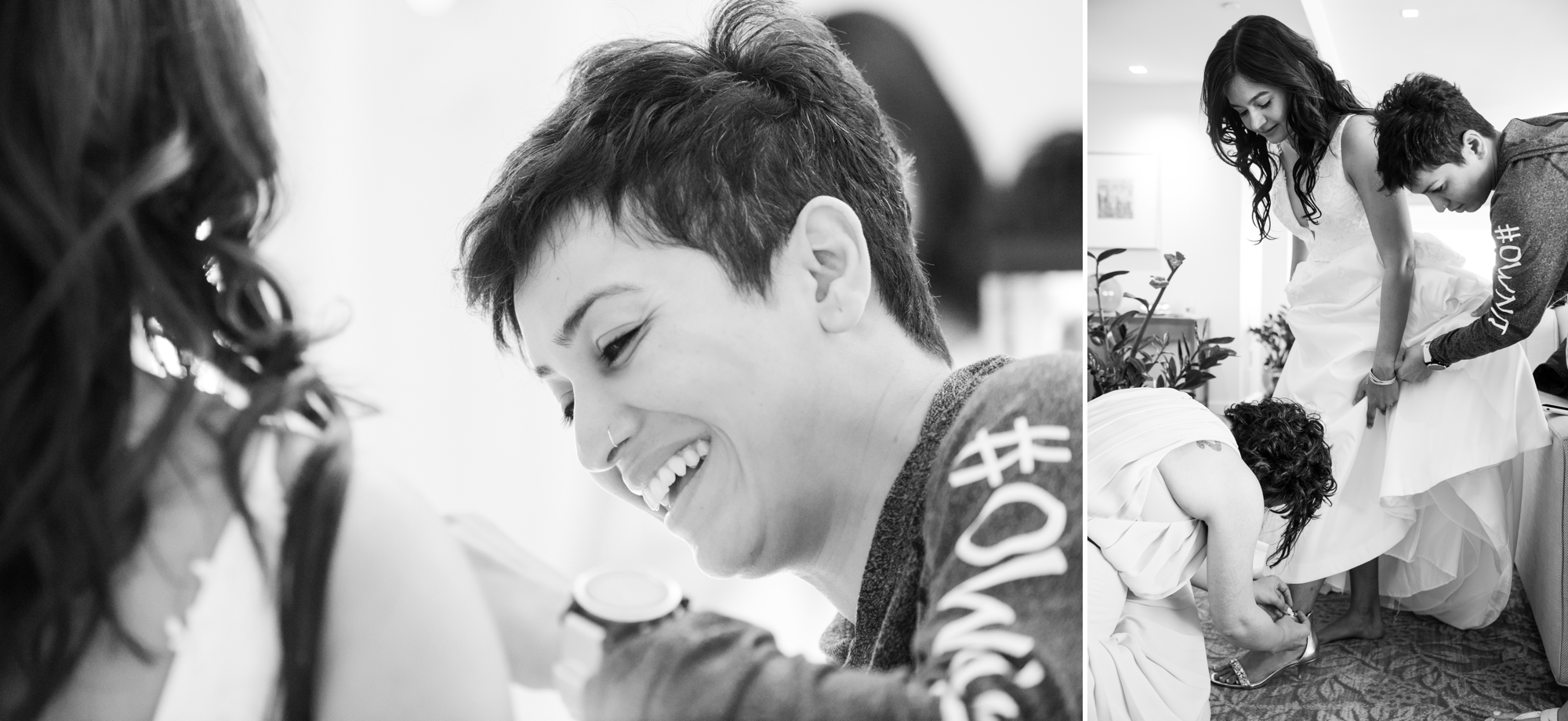 To avoid being out in the cold too long, Kiran and Ravee had a beautiful, private first look in their ceremony space. They were thrilled to see each other!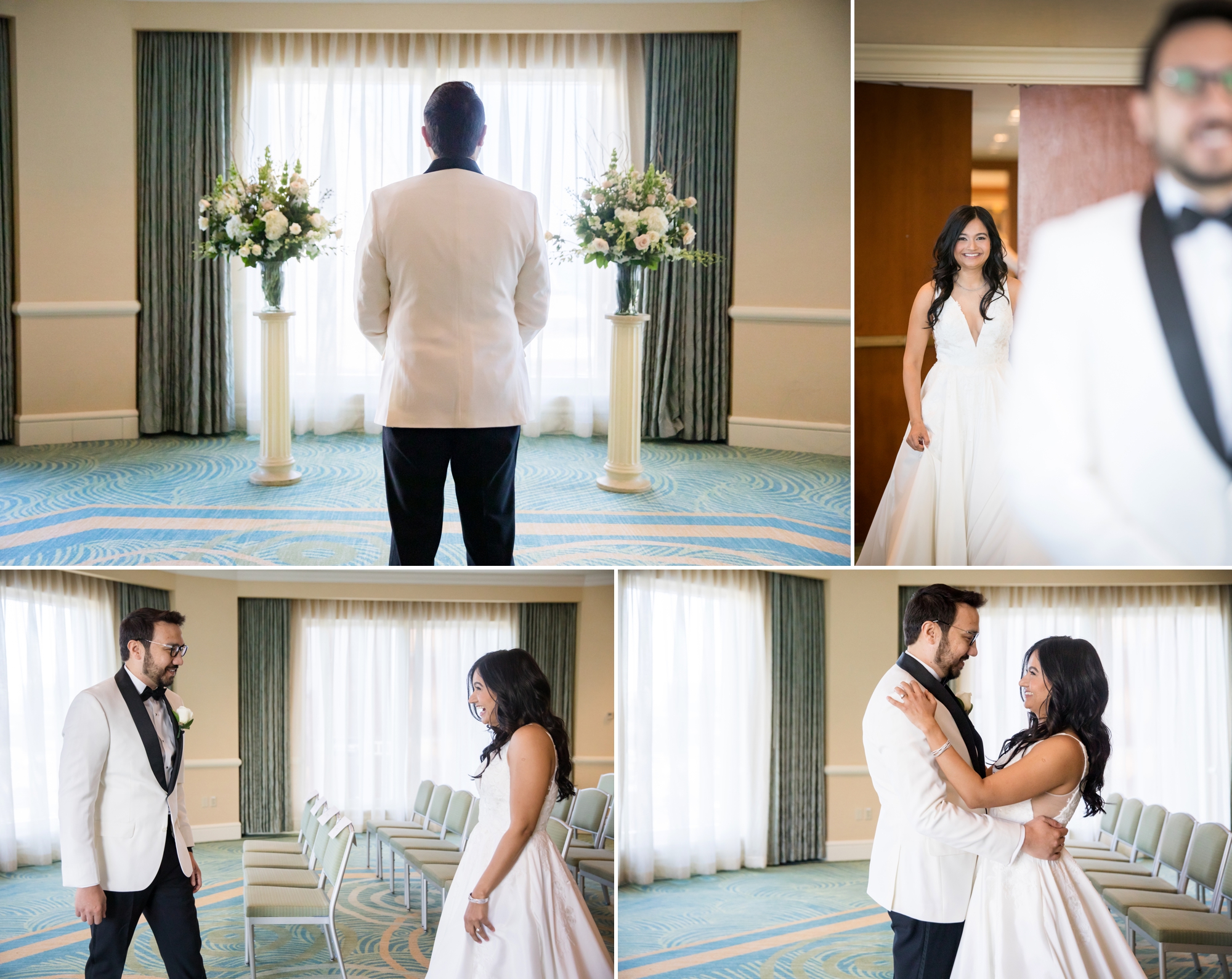 Then we…very quickly…stepped outside for some gorgeous formal photos on the waterfront and in front of the Boston skyline.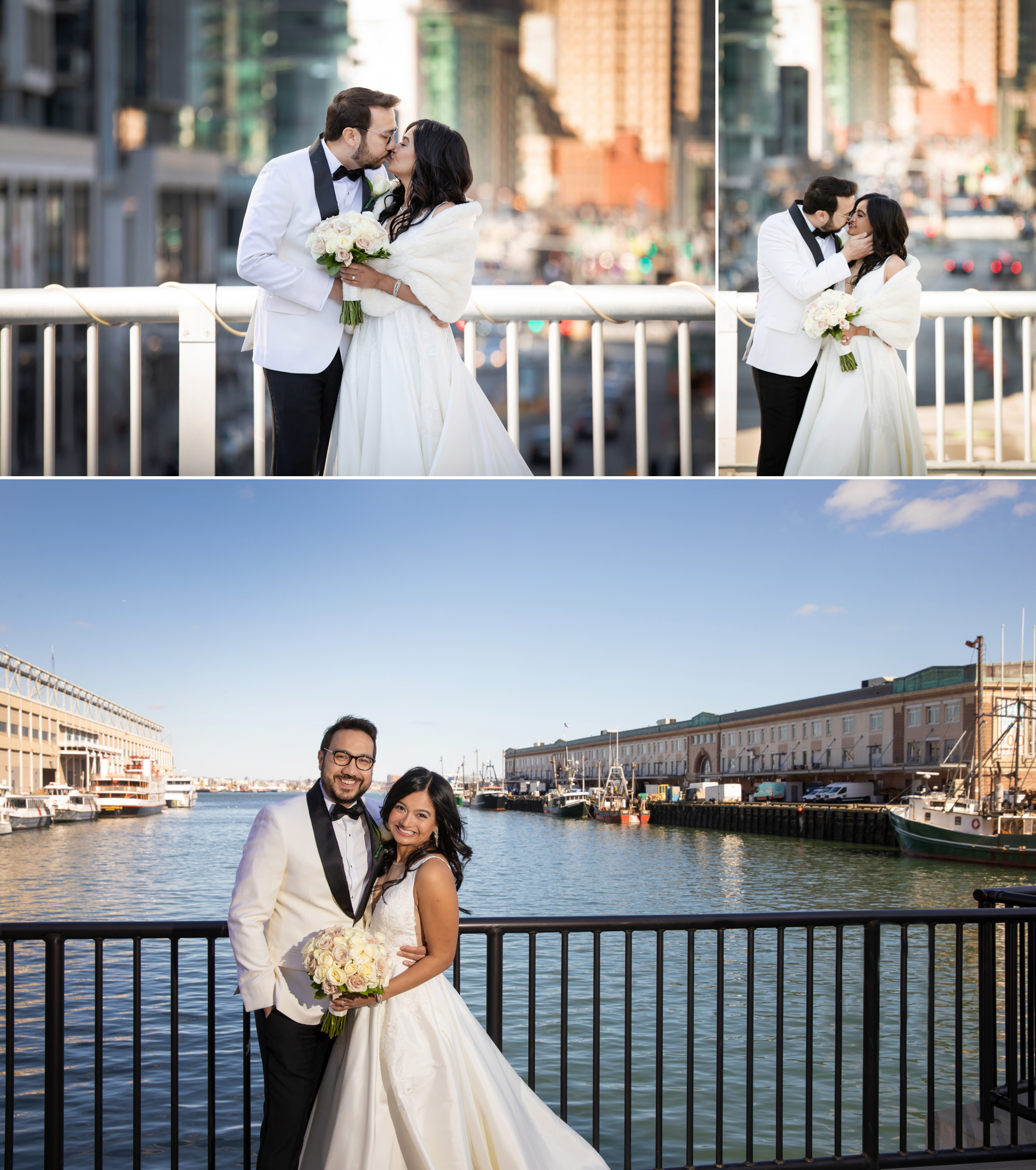 Kiran and Ravee enjoyed a lovely ceremony in a light filled room that was perfect for them.  Guests were asked to participate by responding to their own vows to support the happy couple in their marriage.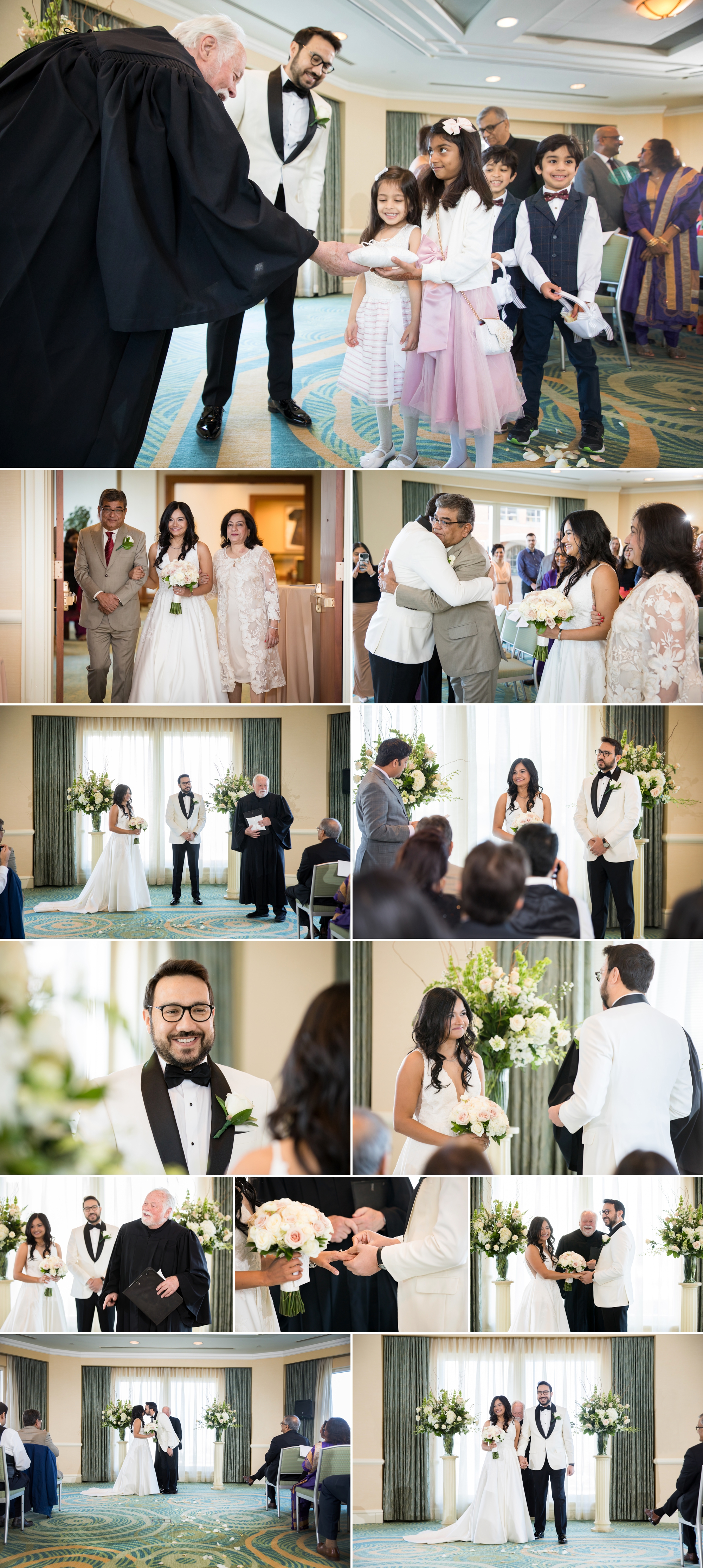 Kiran, Ravee and their parents shared a truly special moment after the ceremony.  I was so happy to have captured it.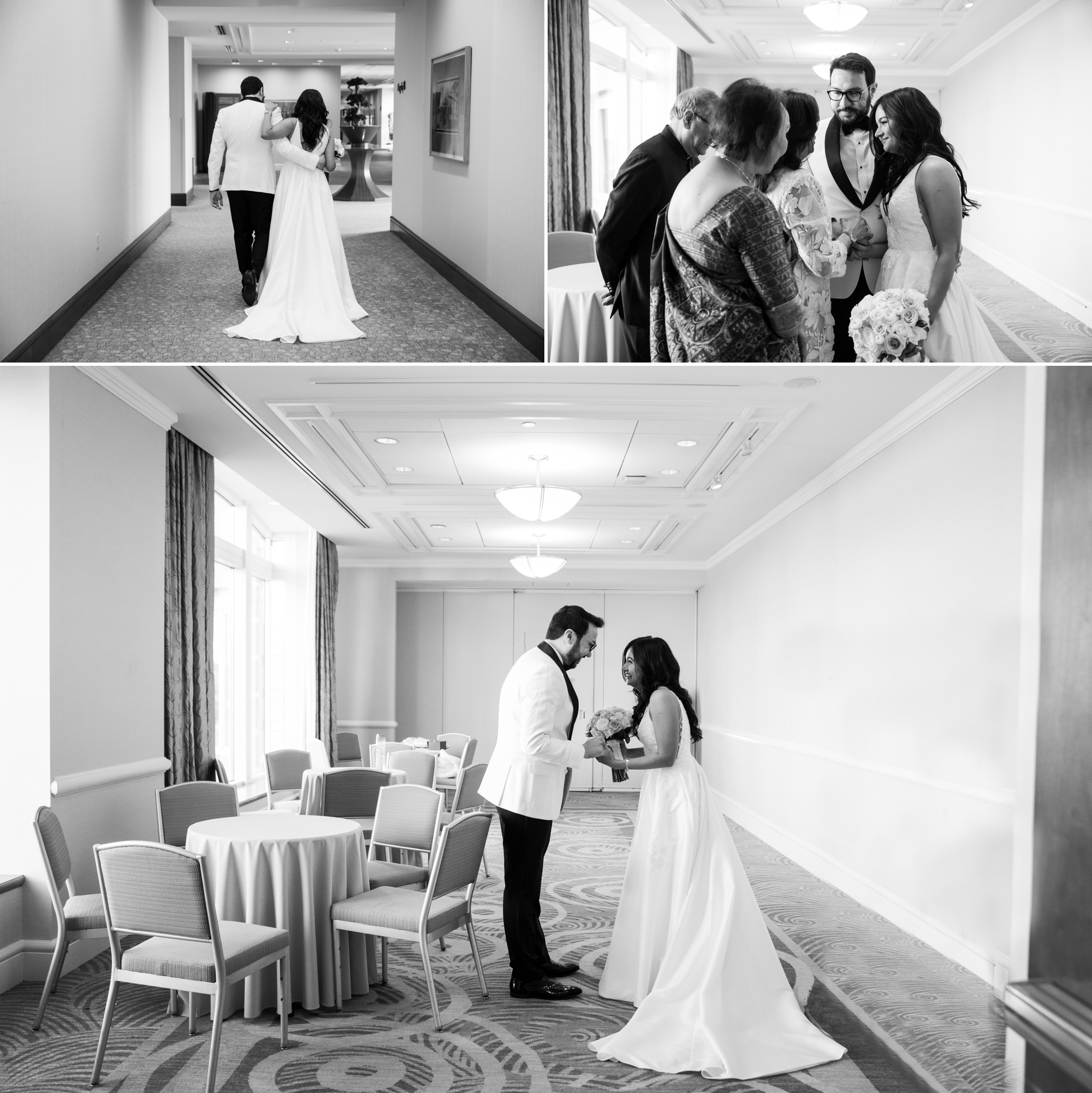 The lunch reception was in the Seaport Hotel's totally unique Lighthouse room which boasts an amazing view of the Boston city skyline.The couple added a little bling with a few sequined table cloths.  It was the perfect touch!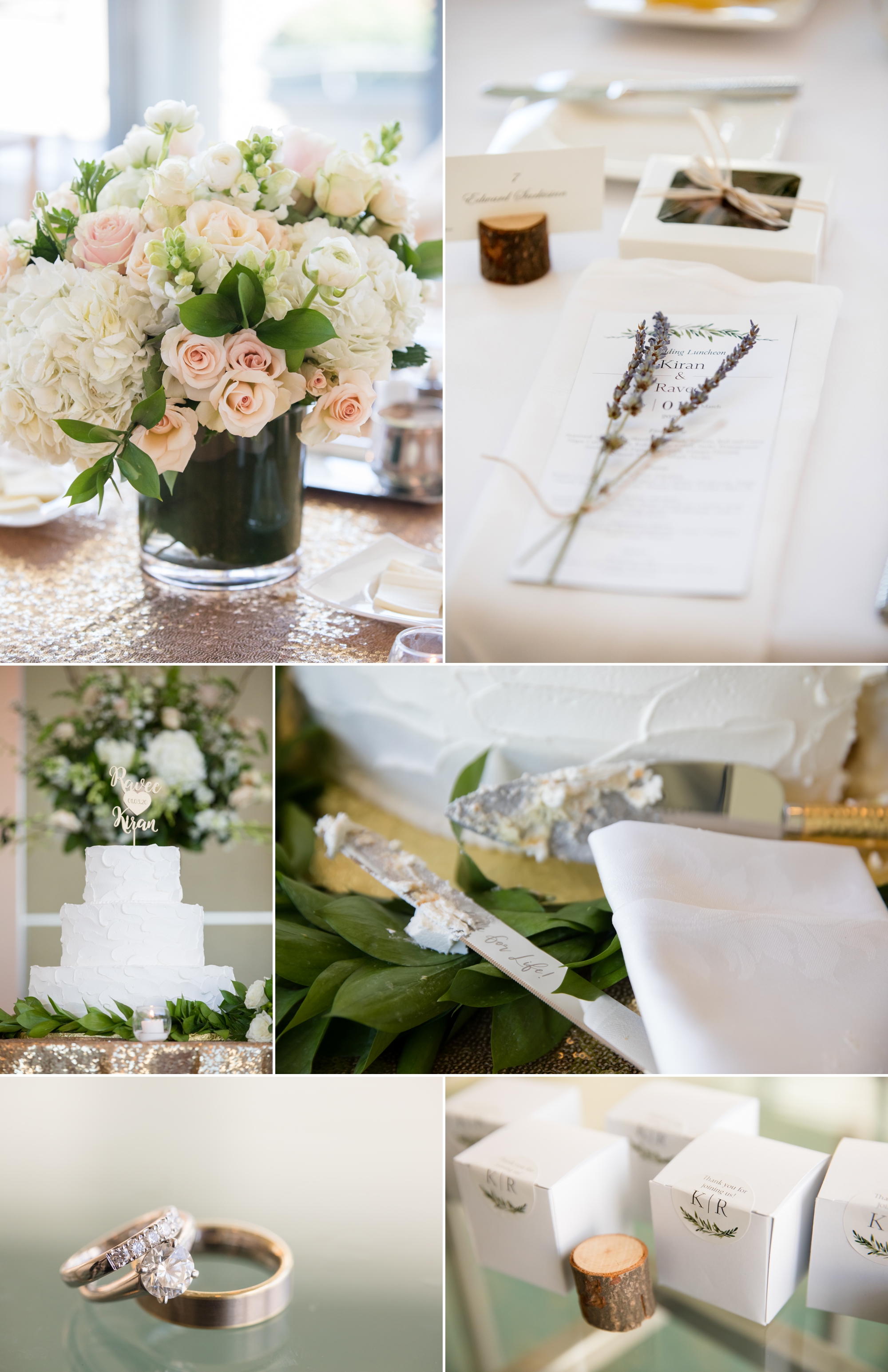 After an adorable first dance, the happy couple enjoyed some really sweet toasts from friends and family.