When Jenna contacted me to shoot her wedding day, I knew to expect a fabulous party based on her cousin Lisa's gorgeous wedding!  Jenna and Slava's wedding day certainly didn't disappoint!  We started at the Marriott in Quincy to get ready.  I was immediately struck by Jenna's unique and absolutely breathtaking wedding gown.  The floral detail gave the gown a romantic flair and the neckline was perfect for Jenna.  After preparations were complete, we headed to Granite Links Golf Course in Quincy for the couple's first look and wedding celebration.  The first look was in a super cool location on the property called the ruins.  The ceremony was held in the pavilion with a gorgeous view of the golf course and the Boston skyline beyond that.  Then guests headed into the ballroom for the celebration.  Here are some of my favorite images from the day.
Check out the gorgeous detail on Jenna's wedding gown.  And I love that she chose a different bouquet for each bridesmaid.  It was a great look.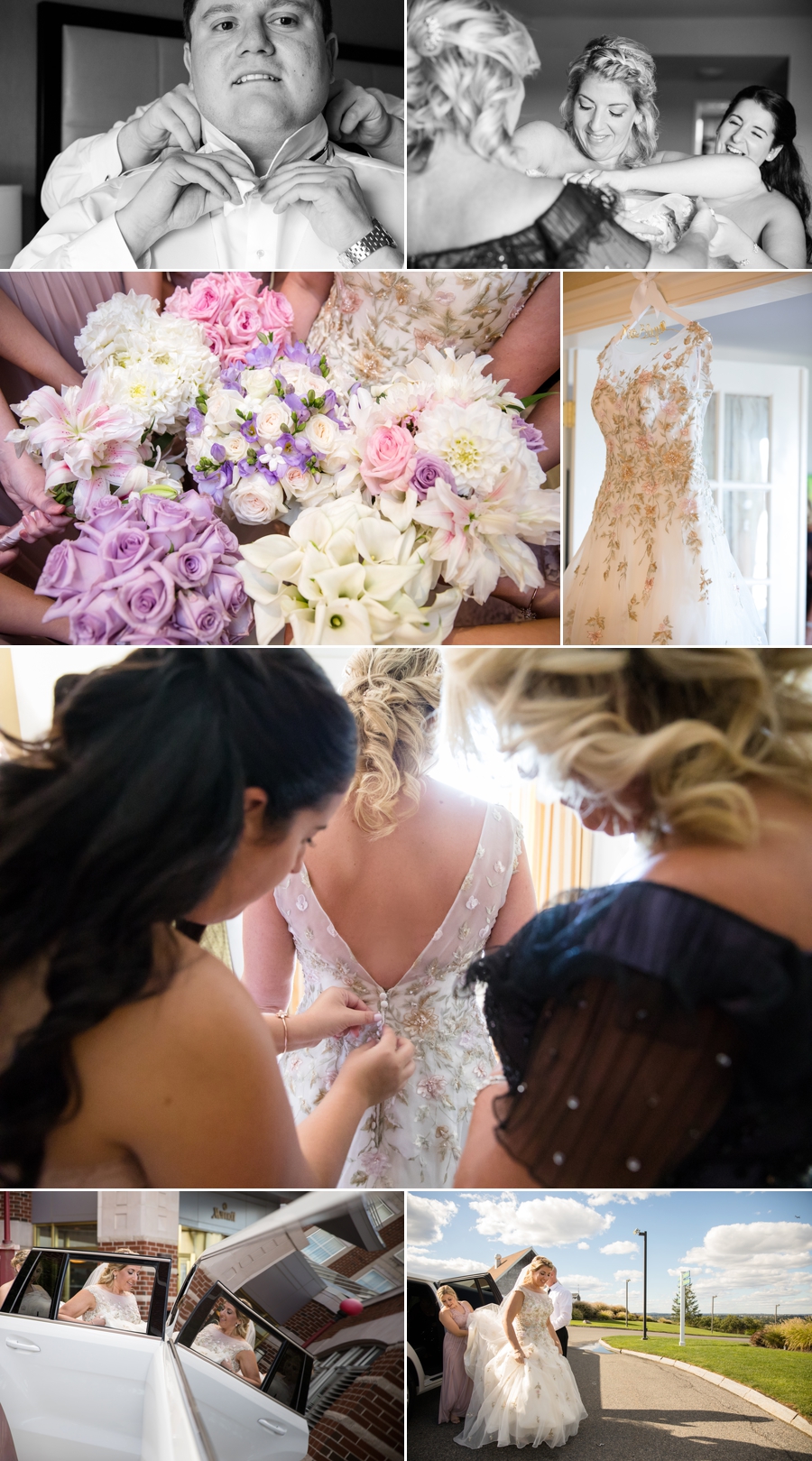 The first look in the ruins made for a perfectly private experience.  It's such an interesting spot to shoot!  After the first look, we got to head back to the golf club and take advantage of the fabulous view from Granite Links.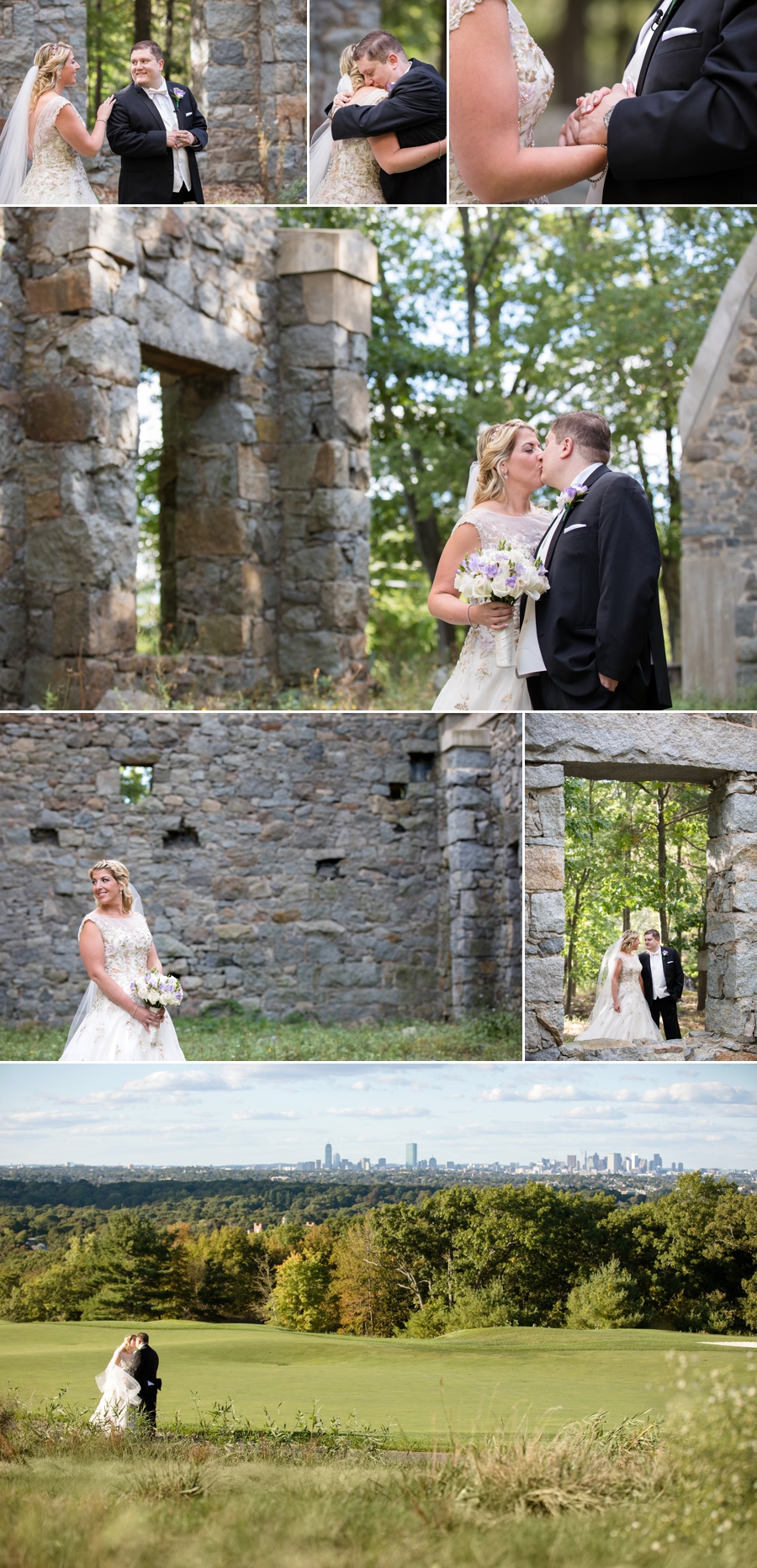 The Jewish wedding ceremony is normally broken into two parts.  The Ketubah signing is a private ceremony held prior to the public ceremony.  The Ketubah is a Jewish marriage contract.  Once it is signed, the couple is officially married.  I loved the look on Jenna and Slava's face when the Rabbi announced them officially married.  It was priceless!

After the ceremony, we got a chance to sneak into the ballroom for a few shots.  Jenna had hung lovely lanterns over the dance floor and had chosen to include up-lighting and pin-lighting.  The ballroom was absolutely gorgeous!  But not quite a gorgeous as the couple against the beautiful sunset we had that evening.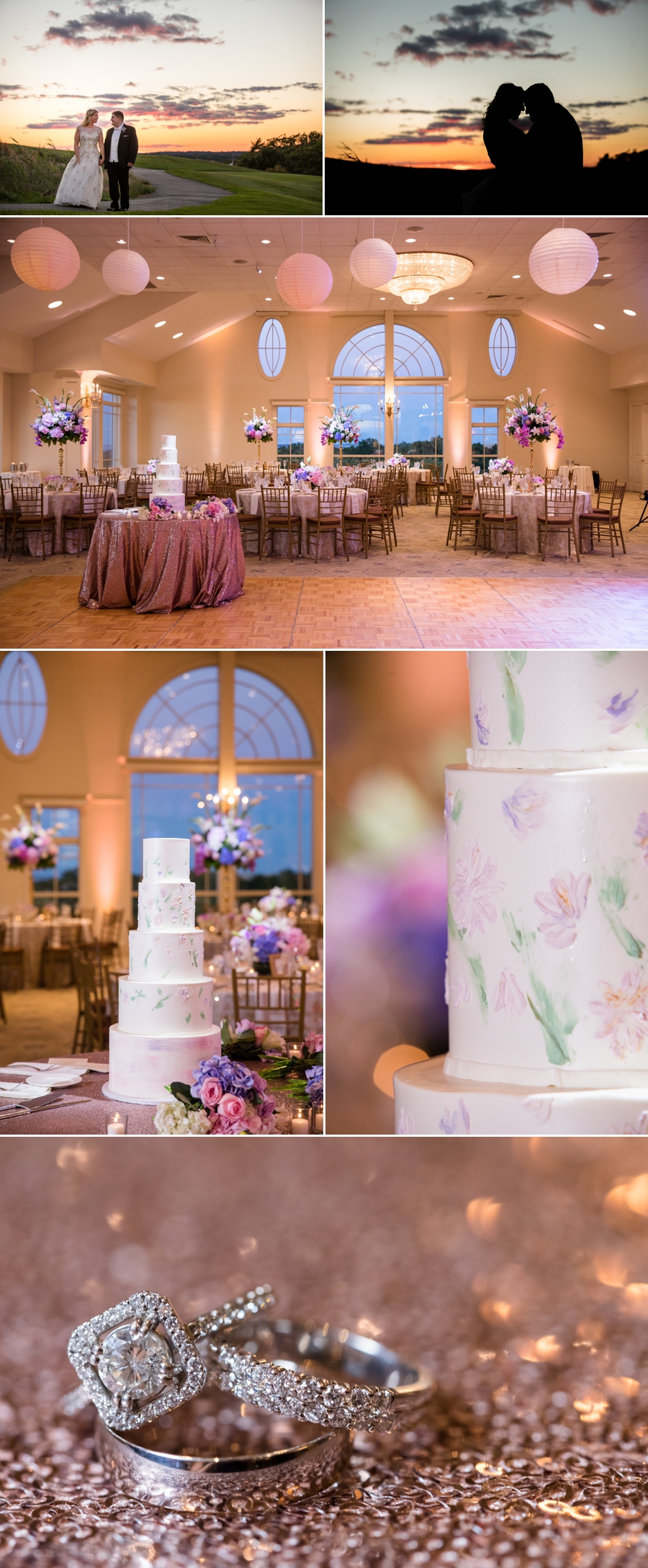 As expected, Jenna and Slava had a fabulous party!  It started with the two of them pulling off a fantastic choreographed first dance, followed by a great hora!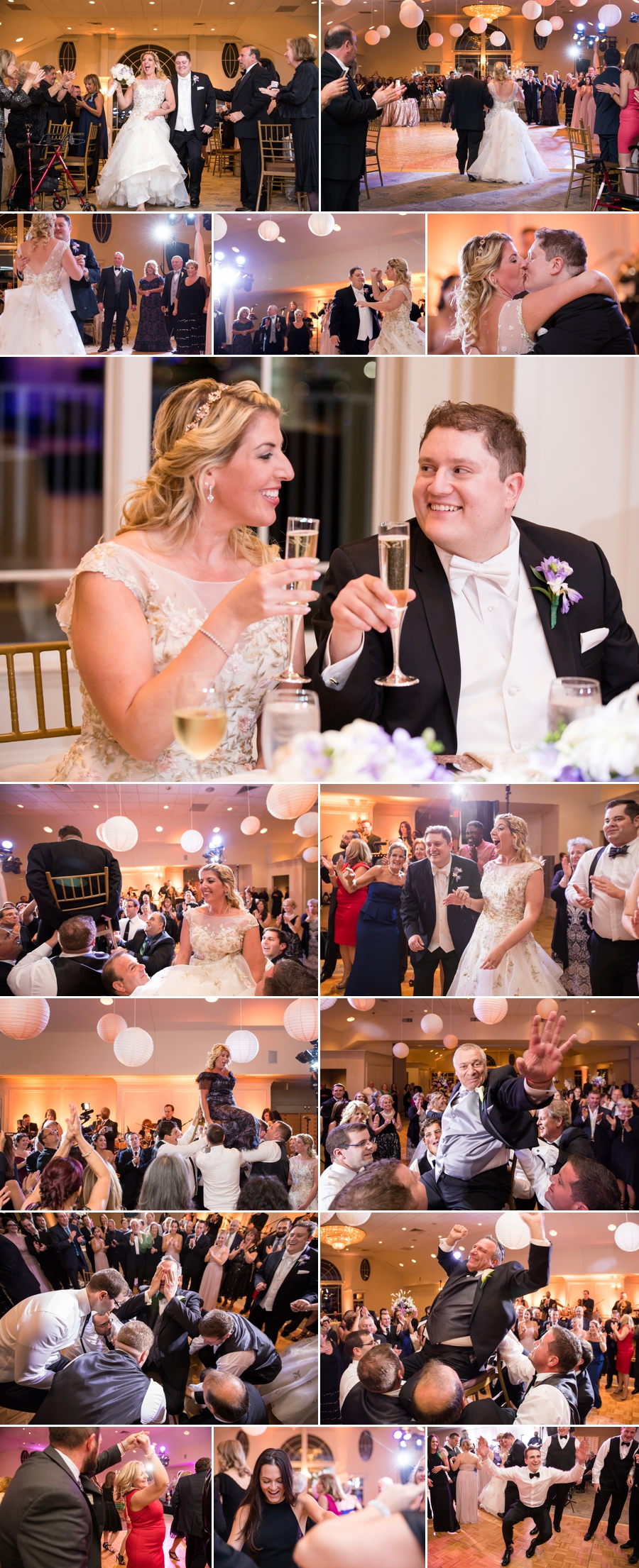 Don't forget to check out their full slide show!
VENDORS
Venue: Granite Links Golf Course
Flowers: Flowers by Darlene
Videographer: Black Tie Video
Hair and Makeup: Whoop Whoop Hair Salon
Dress: Kleinfelds
Band: Beantown
Lighting: Design Light