Rachael and Joe's wedding felt like shooting with family.  Not only was I at my old stomping grounds of Seaport Hotel, but Rachael is the niece of my former boss at Seaport!  And did I mention I shot Rachael's cousin Alex's wedding last year?  I was in a room filled with people I adore!  Rachael and Joe are a fabulous couple.  They have a gorgeous daughter, Penelope who was the perfect flower girl that day.  We started out getting ready at Seaport.  Rachael chose to dress her maids in champagne colored dresses in all different styles.  It was a gorgeous look!  The wedding party hopped on a trolley to the ceremony at Saint Brendan's Church in Dorchester.  I know how everyone loves the look on the groom's face when he first sees her.  And it is a very special moment.  But I'm becoming more and more fond of the look they share together when she reaches the top of the aisle.  It gave me goosebumps!  We headed back to the Seaport District for formal photos and lost all our light in typical Boston traffic.  It turned out to be a blessing.  Seaport shines at night!  And I love the images we were able to create!  The celebration was fantastic, made even better by Rachael's sister and boyfriend's surprise gift.  A visit from The Bacon Truck!  And really, what's not to like about bacon and love.  The two great tastes that taste great together.  Here are some of my favorite images from the day.
As I mentioned, I love all those different bridesmaid dresses.  But I was obsessed with Rachael's shoes!  Can you say bling envy?

Check out how Joe looks at Rachael when she reaches the top of the aisle…dreamy!

Light?  Who needs light for formal photos?!?  Love me a good evening shot.  We even shot all their family photos against the twinkling skyline of Boston.  I also love that I get to manipulate my own light.  Check out the two totally different looks of the two photos at those World Trade Center arches.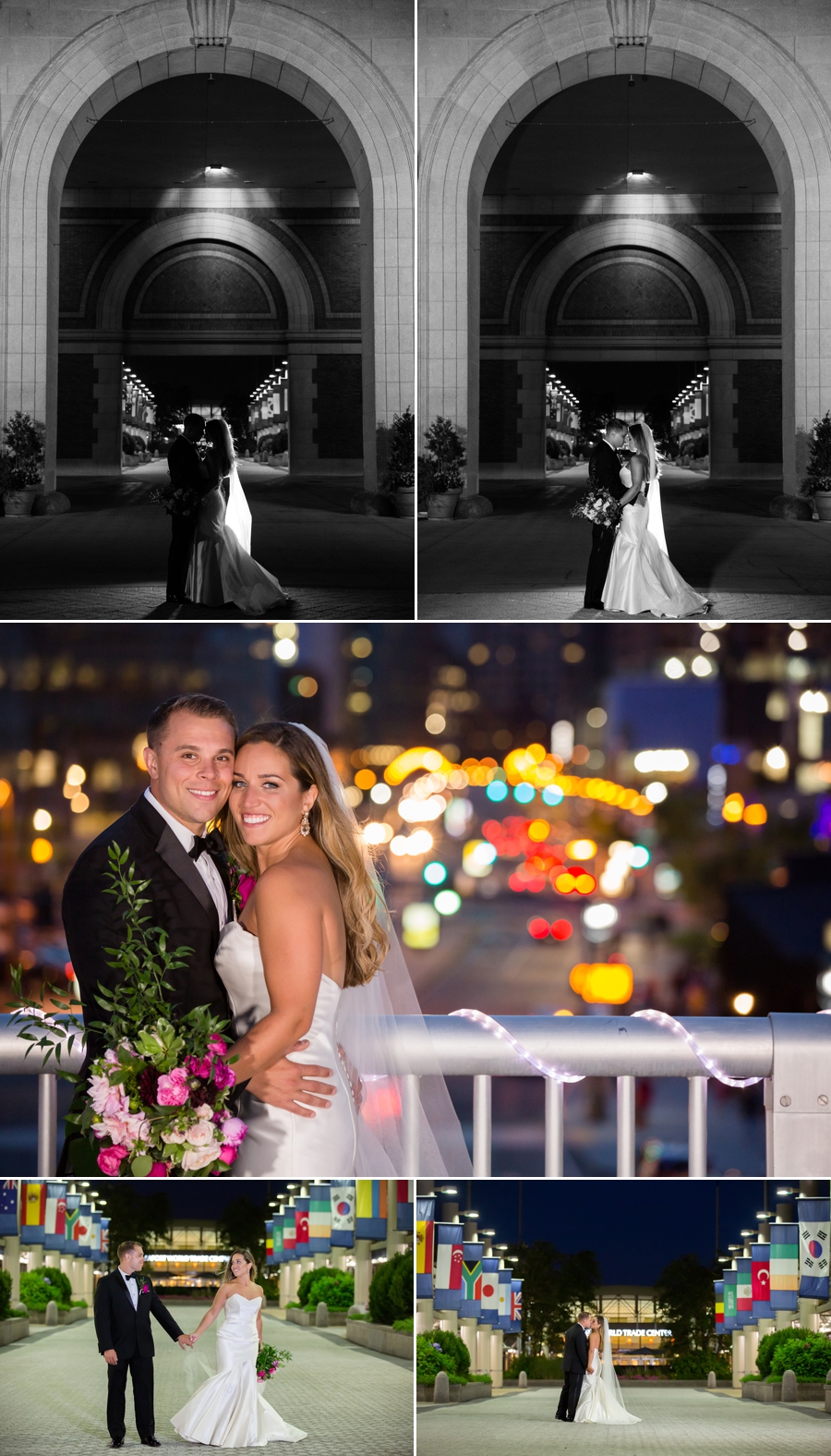 The Lighthouse at Seaport was certainly pretty in pink that night.  I love how they tied all that vibrant color together and let the fabulous lighting and view shine.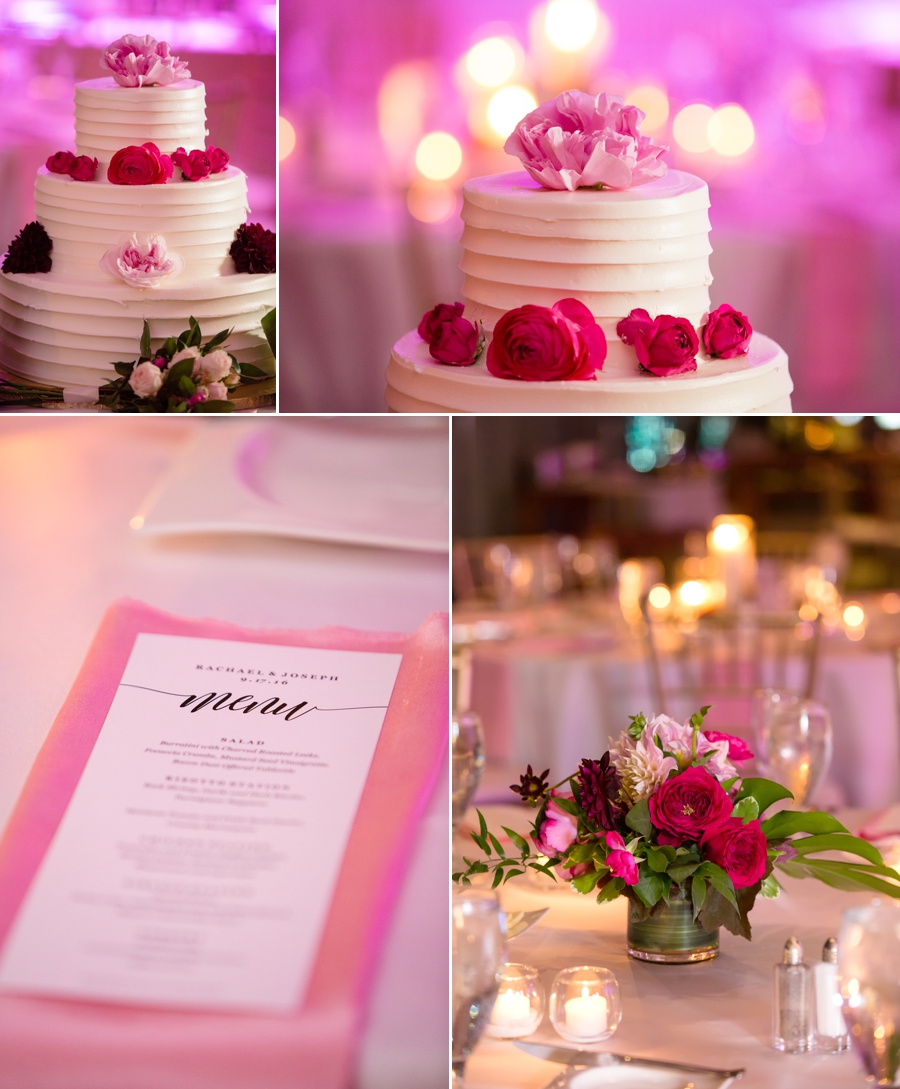 Rachael and Joe's party was fabulous!

Ummmmmm…..ya……Bacon….nuff said.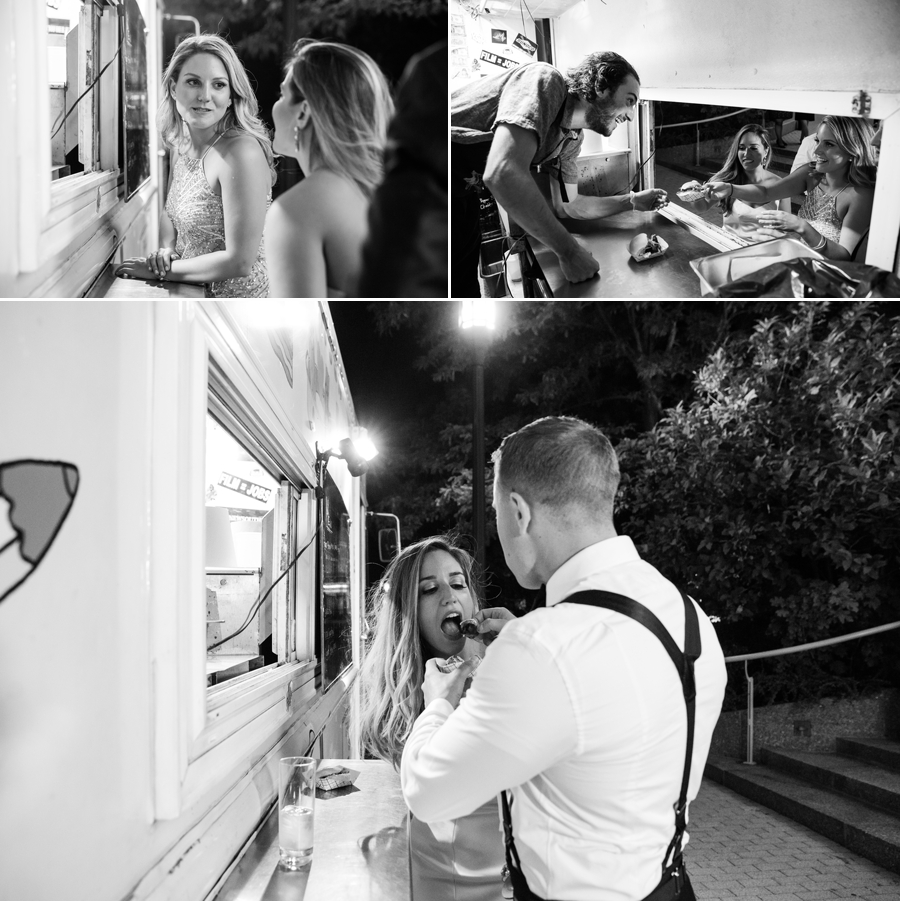 Don't forget to check out their full slide show!
VENDORS
Ceremony Venue: Saint Brendan's Church, Dorchester
Reception Venue: Seaport Boston
Flowers: Whim Events
Videographer: Jeremiah Sjoberg
Magical Bacon!: The Bacon Truck
Buses: A One Chauffeur Connection
Chair Rentals: Peterson Party Center
Hair: BLO Seaport