Jocelyn and Vadim are such a fun couple.  And they are utterly head over heals for each other.  They couldn't keep their hand off each other the entire wedding day!  It was fabulous to shoot.  The celebration took place at the Marriott Long Wharf on Boston's waterfront.  I met Jocelyn in her room to capture some photos of her getting ready.  They had an unforgettable first look in Christopher Columbus park.  The park was packed on Memorial Day weekend.  But from the way they looked at each other,  you would have thought Jocelyn and Vadim were the only two people for miles.  After a touching ceremony, guests enjoyed cocktail hour on the deck overlooking the water and the city.  After cocktails, they headed into the ballroom for some fabulous toasts, dinner and tons of dancing.  Here are a few of my favorite photos from the day.
Jocelyn's mom bought her a very special necklace for the wedding.  They shared a special moment putting it on.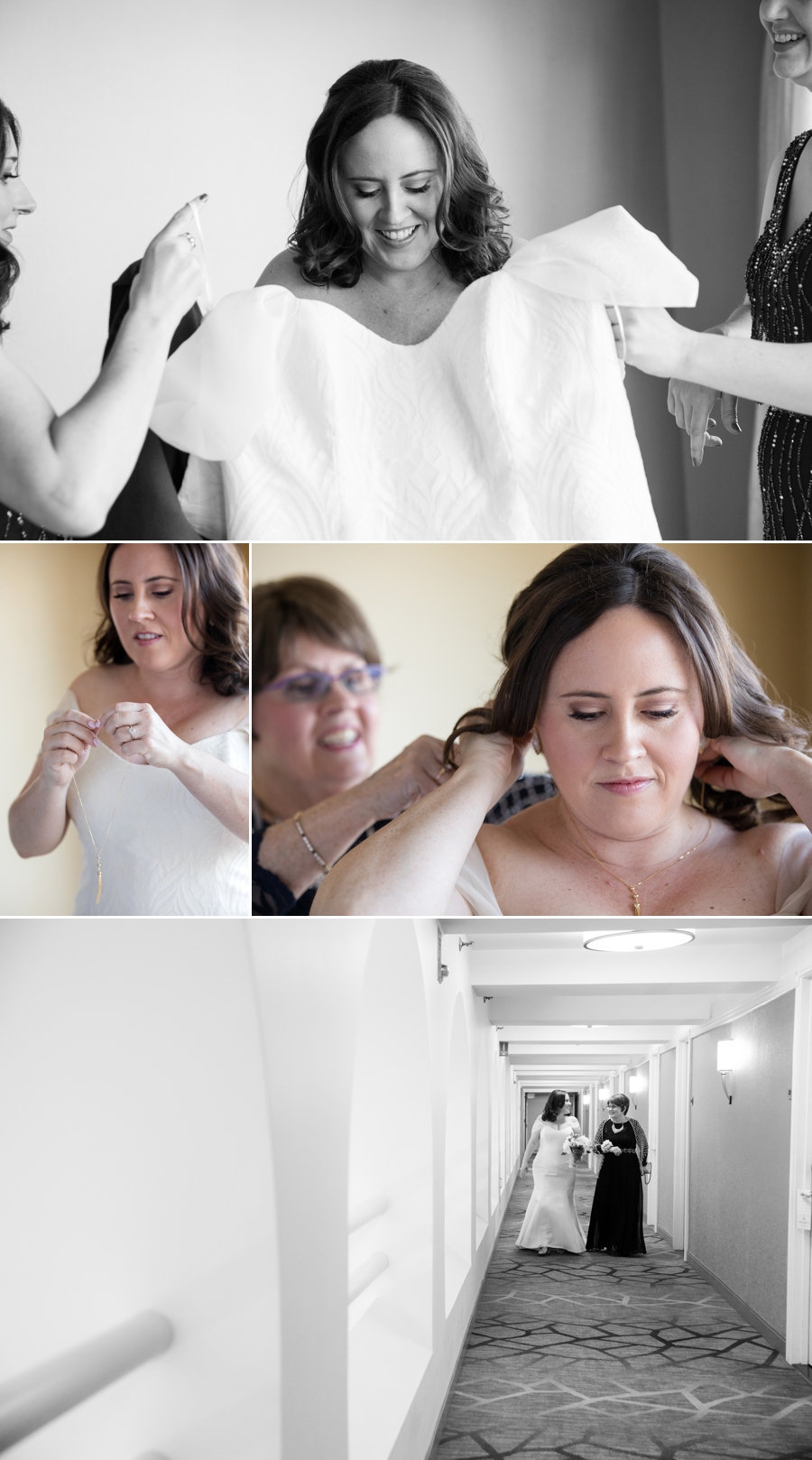 I just love the look on Vadim's face when he first saw Jocelyn.  He was floored by his gorgeous bride!  We had a fabulous day in Christopher Columbus Park for formal photos.  The park looked just beautiful.  Check out Jocelyn's gorgeous bouquet.  She used some of her mother's wedding gown to wrap the stems.

Vadim is a total classic car enthusiast.  He has a soft spot for the classic Cadillac and owns several.  We got a chance to take photos with one of his favorite in the front of the hotel.  I loved it!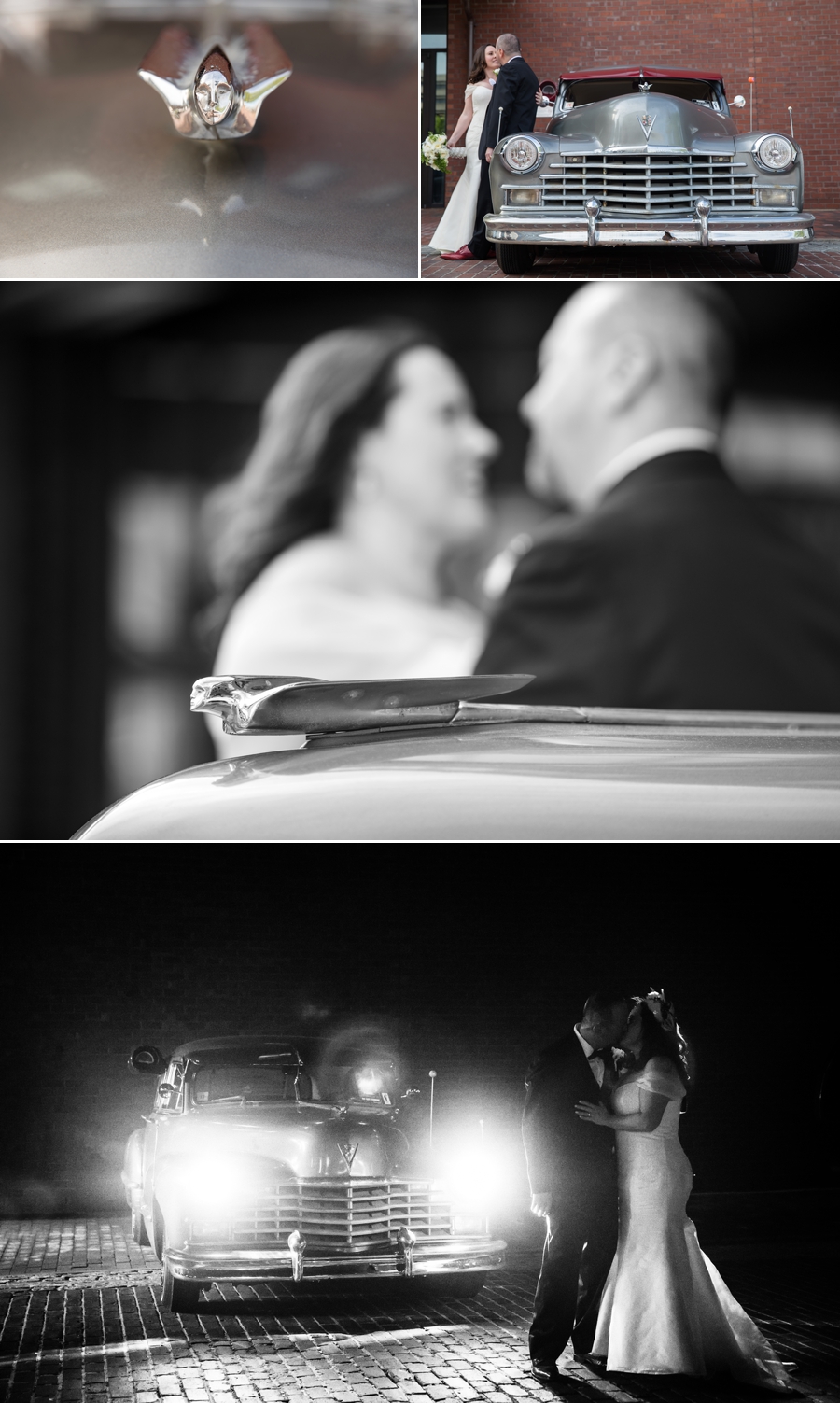 The ceremony included a beautiful serenade from a good friend.  It was so touching.  And I love how excited they got when they were finally pronounced man and wife.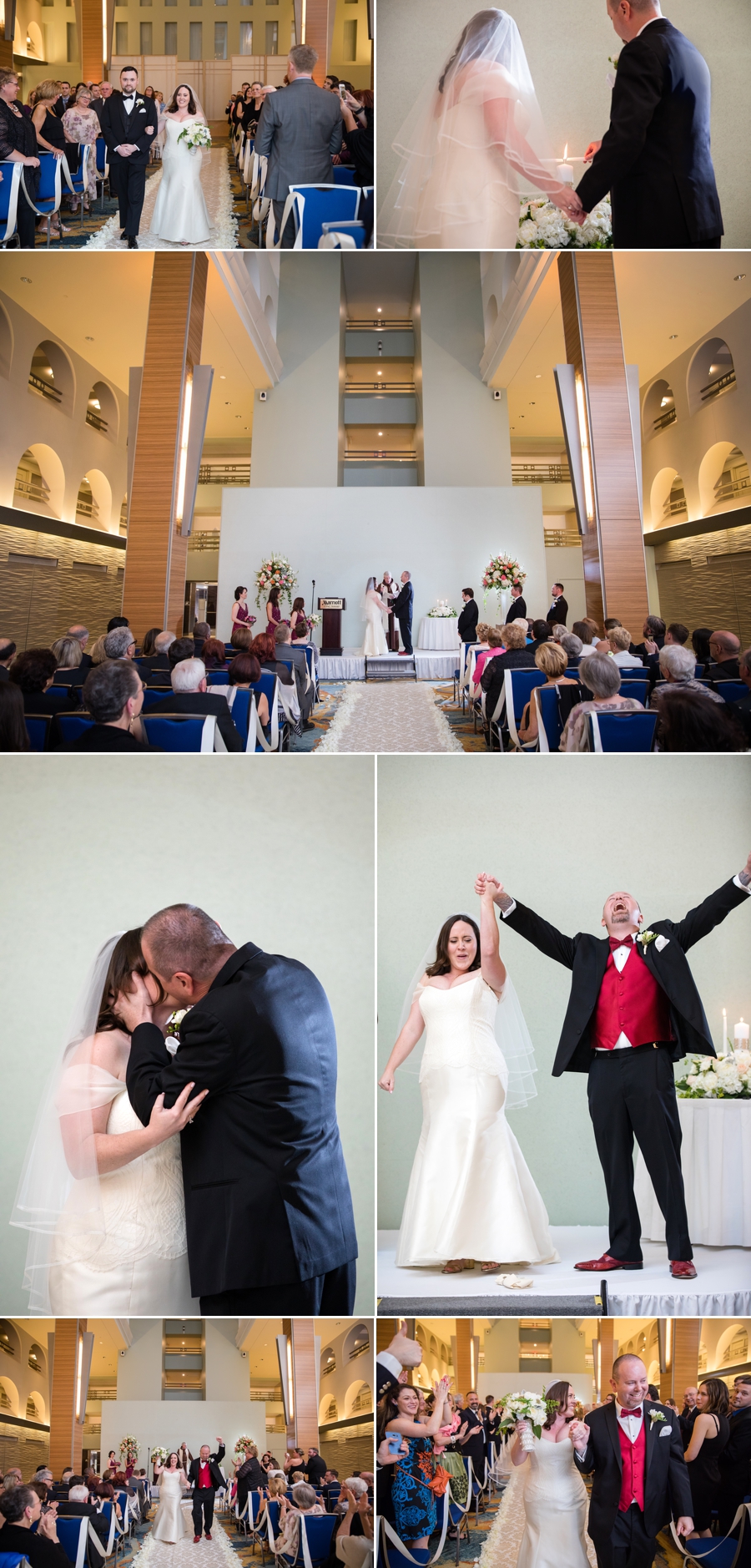 Cocktails were fabulous on the Marriott deck.  It was a great view.  The tables were all named after classic cars.  And I had to include a photo of their cake topper.  Did I mention Vadim is a car enthusiast???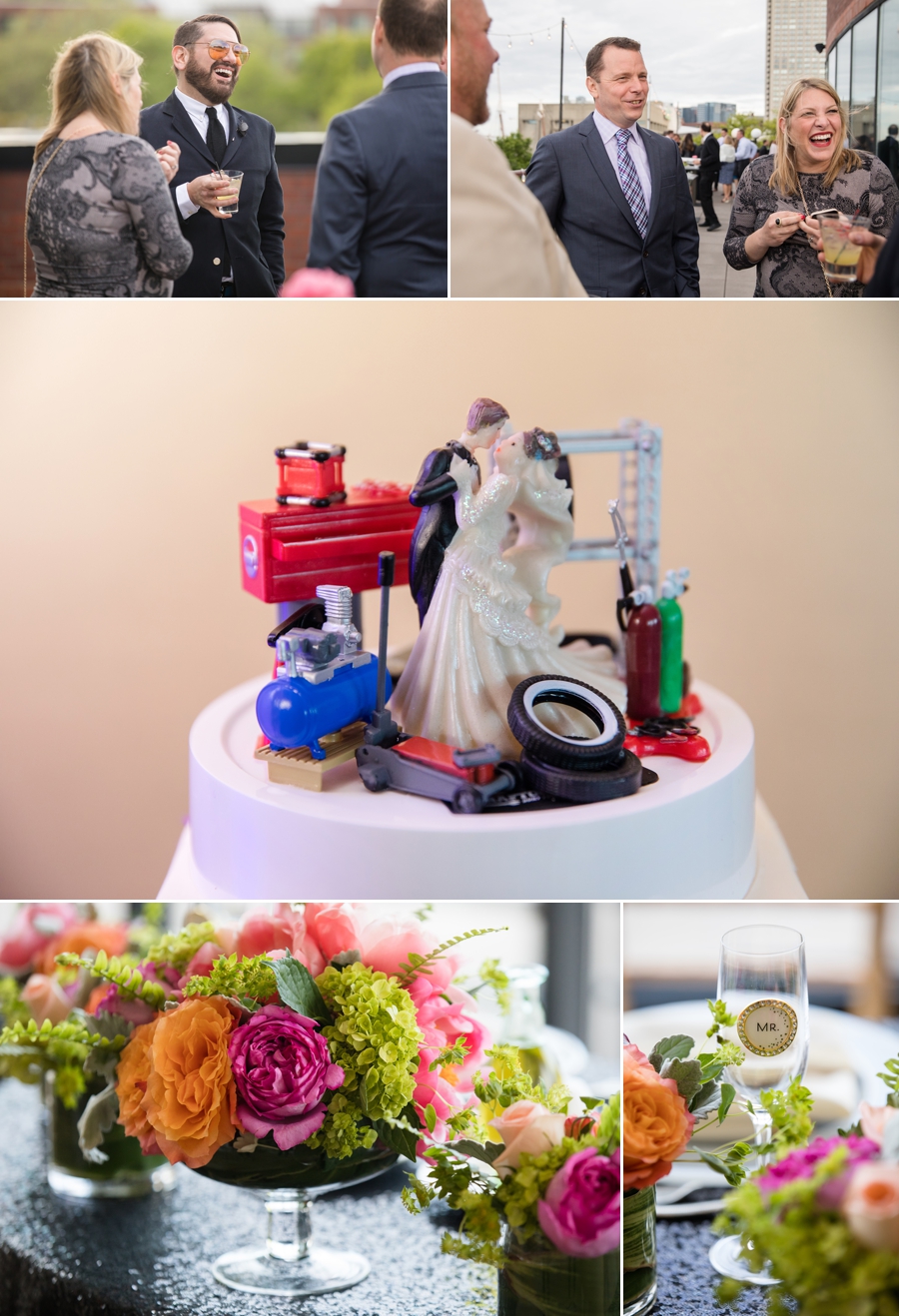 Formalities were just wonderful.  The toasts were hilarious.  They were filled with fun stories about how Jocelyn and Vadim met in school and reconnected later.  Jocelyn and Vadim laughed all the way through them.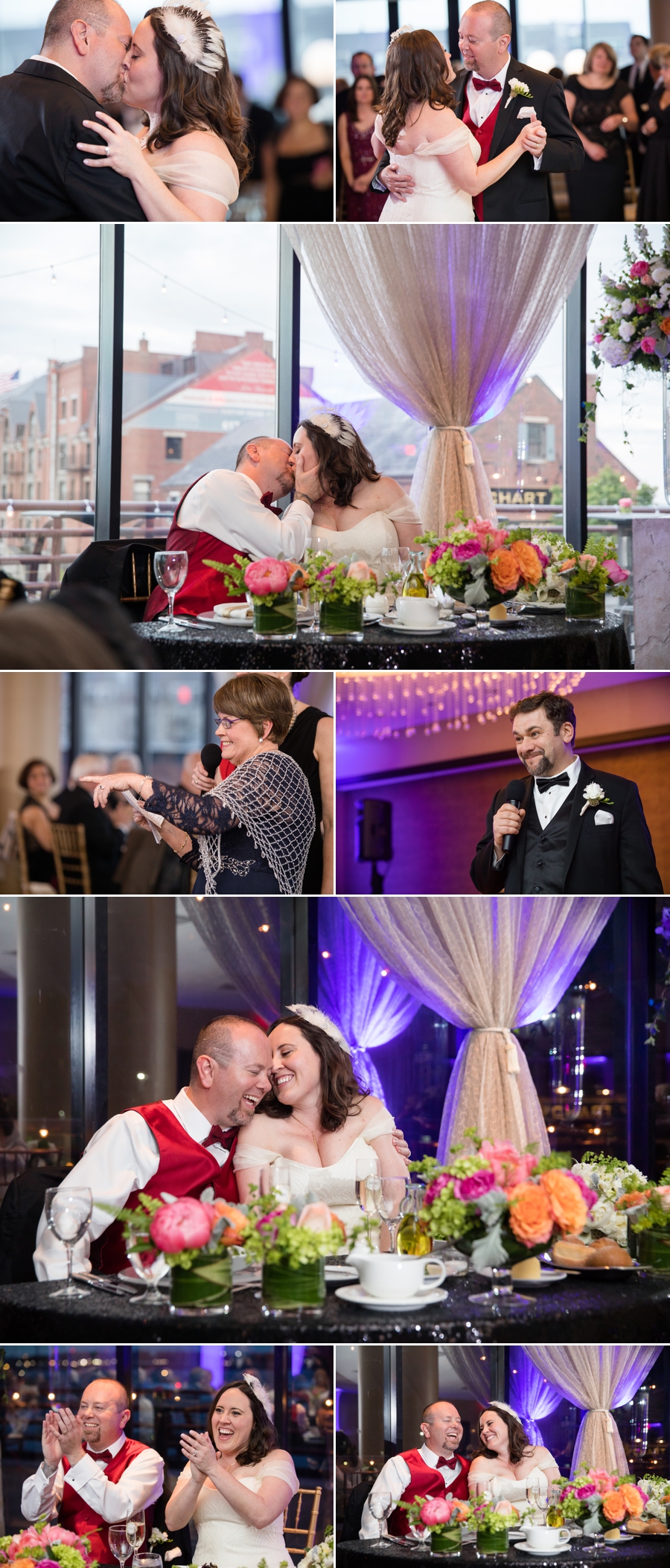 Gusts crowded the dance floor from the second the music started.  It was a blast!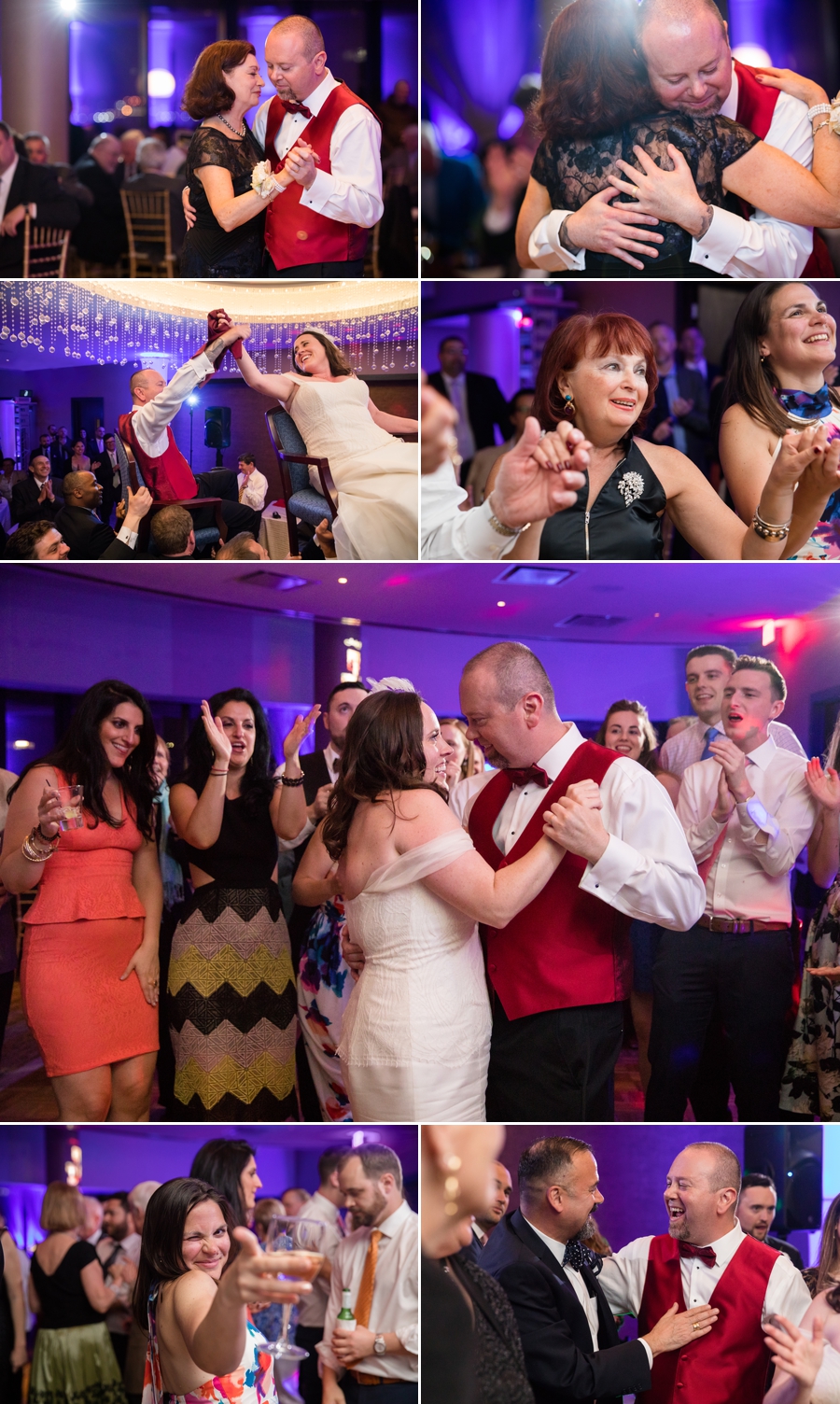 Don't forget to check out their full slide show.
VENDORS
Ceremony and Reception Location – Marriott Long Wharf, Boston
DJ, Denise Lacarruba
Florist – Stapleton Flowers
Dress – Luke Aaron
Makeup – Matter of Face, Paula
Hair – Christine Reilly