New Year's Eve weddings are always a blast.  But I was even more excited to be shooting with my work family at Seaport Hotel and a super fun couple, Alix and Daniel.  Alix had always dreamed of a New Year's wedding.  And this celebration didn't disappoint!  The day started getting ready in a gorgeous suite at Seaport.  Alix and Daniel had their first look in front of their Chuppah in the Winter Garden (a lovely atrium across from the hotel).  After formal photos in front of the chuppah, Alix and Daniel signed their Ketubah (the traditional Jewish marriage contract).  After the wedding ceremony, guests continued to the Seaport World Trade Center in the beautiful Harborview Ballroom.  Here are a few of my favorite photos from their wedding day.
I absolutely love Alix's dress.  The lace was gorgeous!  Alix had her mom, sister and future sister-in-law help her get ready.  It made for a really special moment.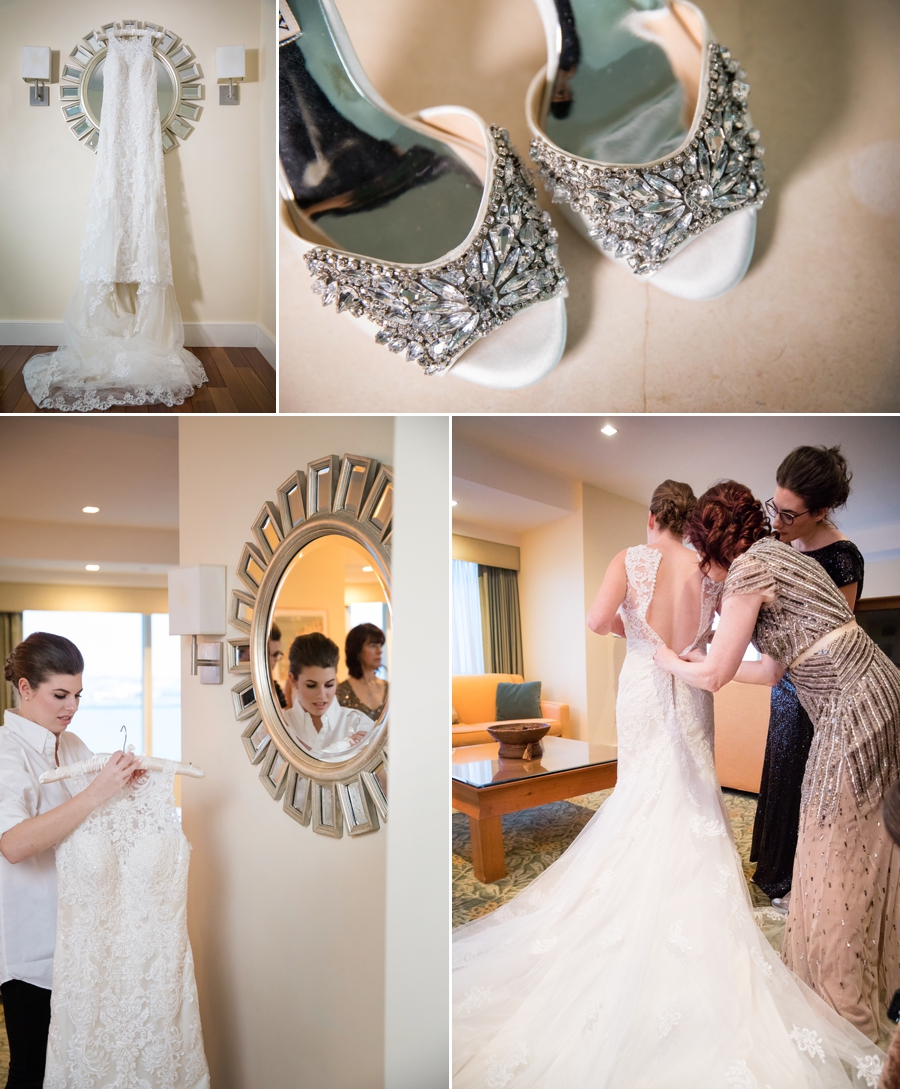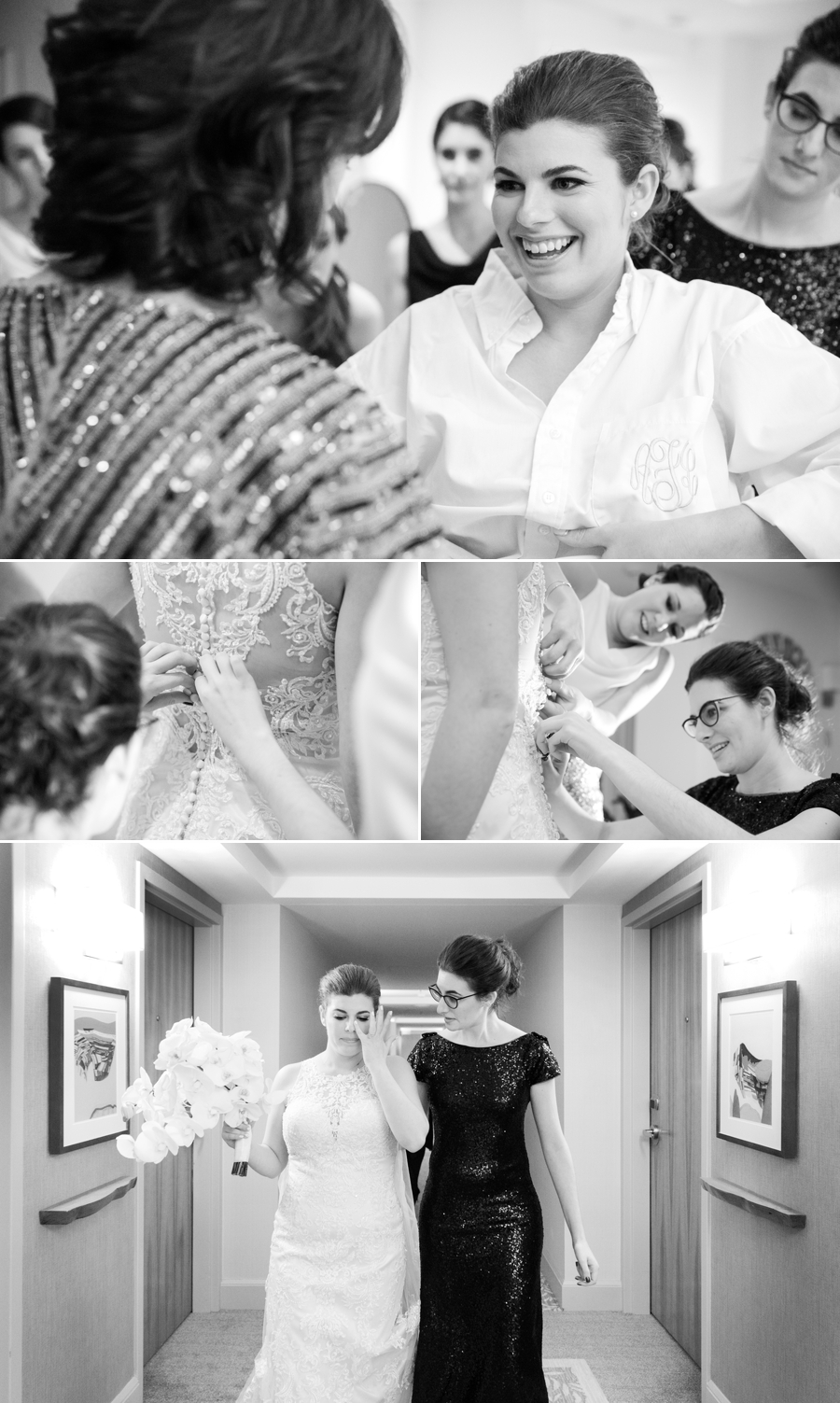 The first look and formal photos were in the same room as their wedding ceremony.  It was nice to spend some time in the ceremony space while it was empty and quiet.  I really enjoyed getting the wedding party together for a dramatic, Vanity Fair style photo.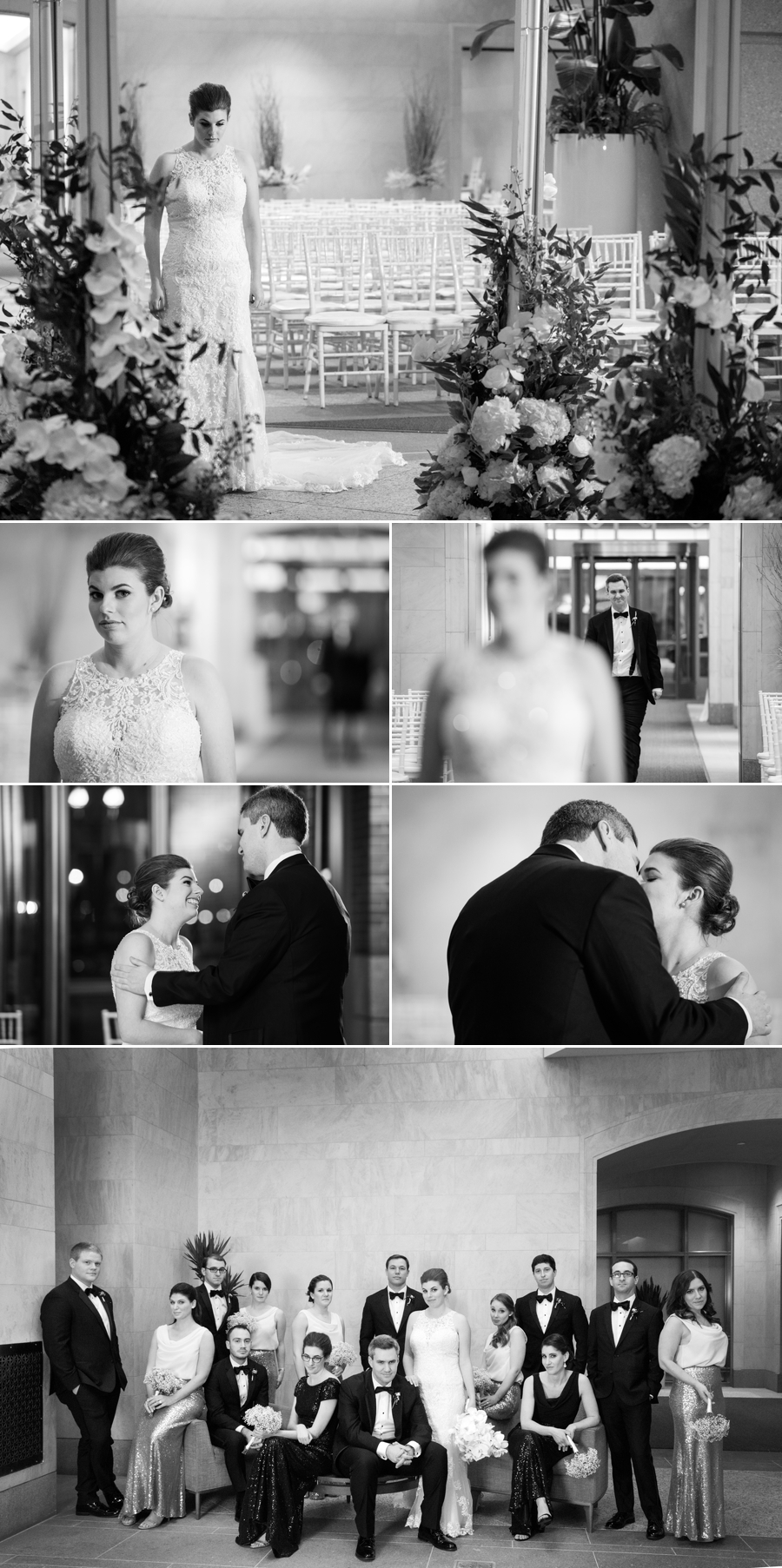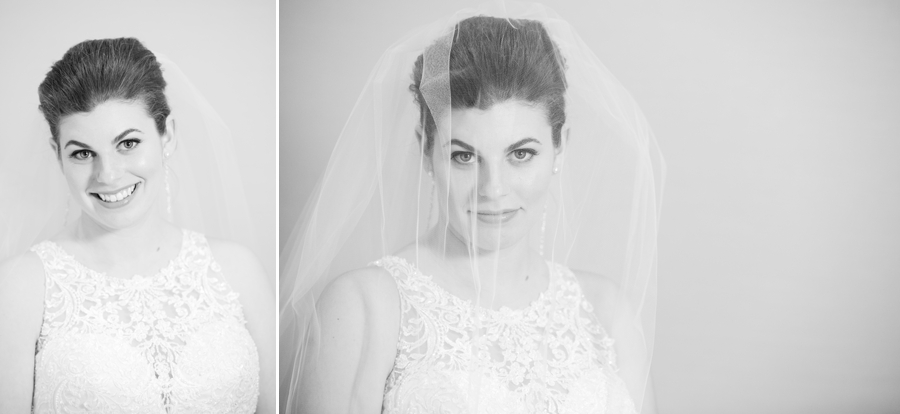 The ketubah signing was so nice.  In addition to signing the marriage contract, Alix and Daniel had a traditional bedeken where the groom pulls the veil over the bride.  The tradition comes from the story of Jacob, who had intended to marry Rachel, but was tricked into marrying her older sister Leah because she was hidden in the veil.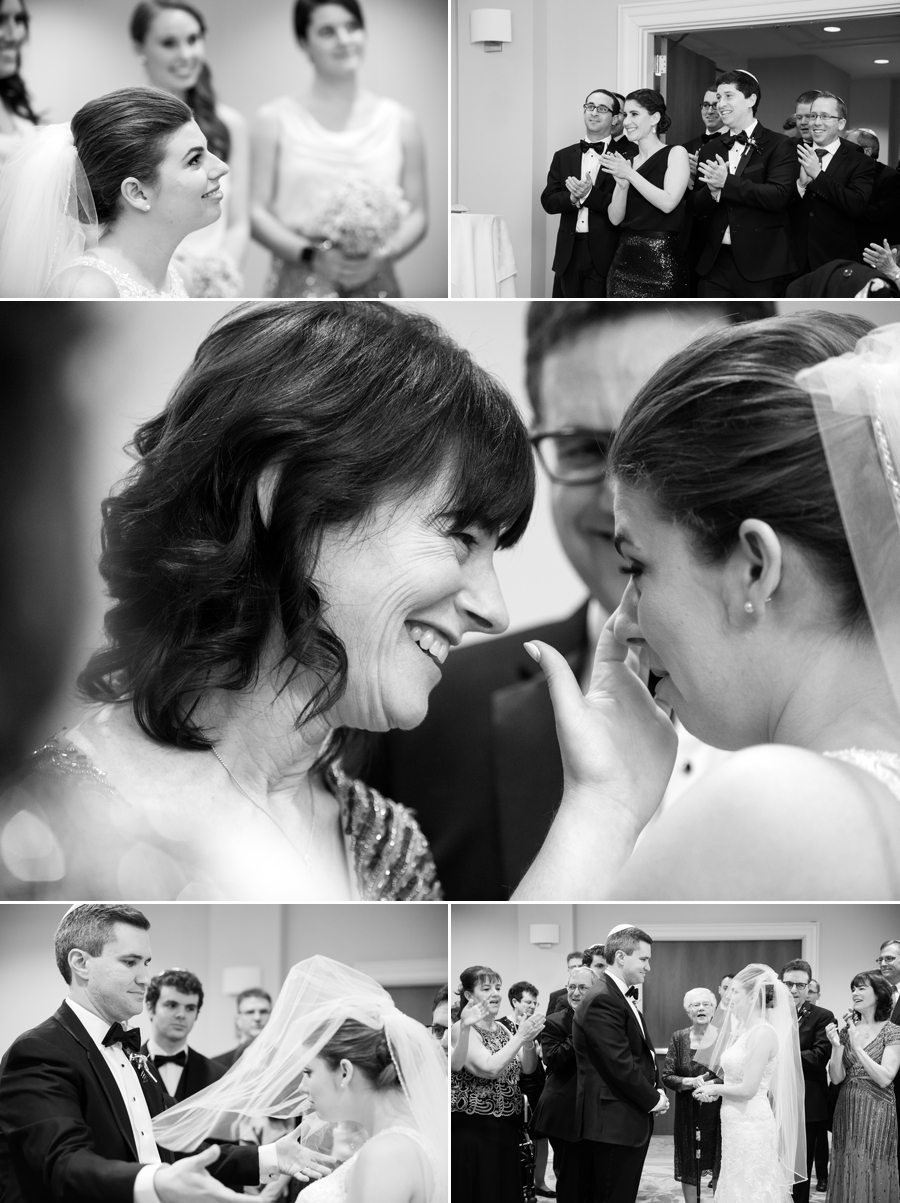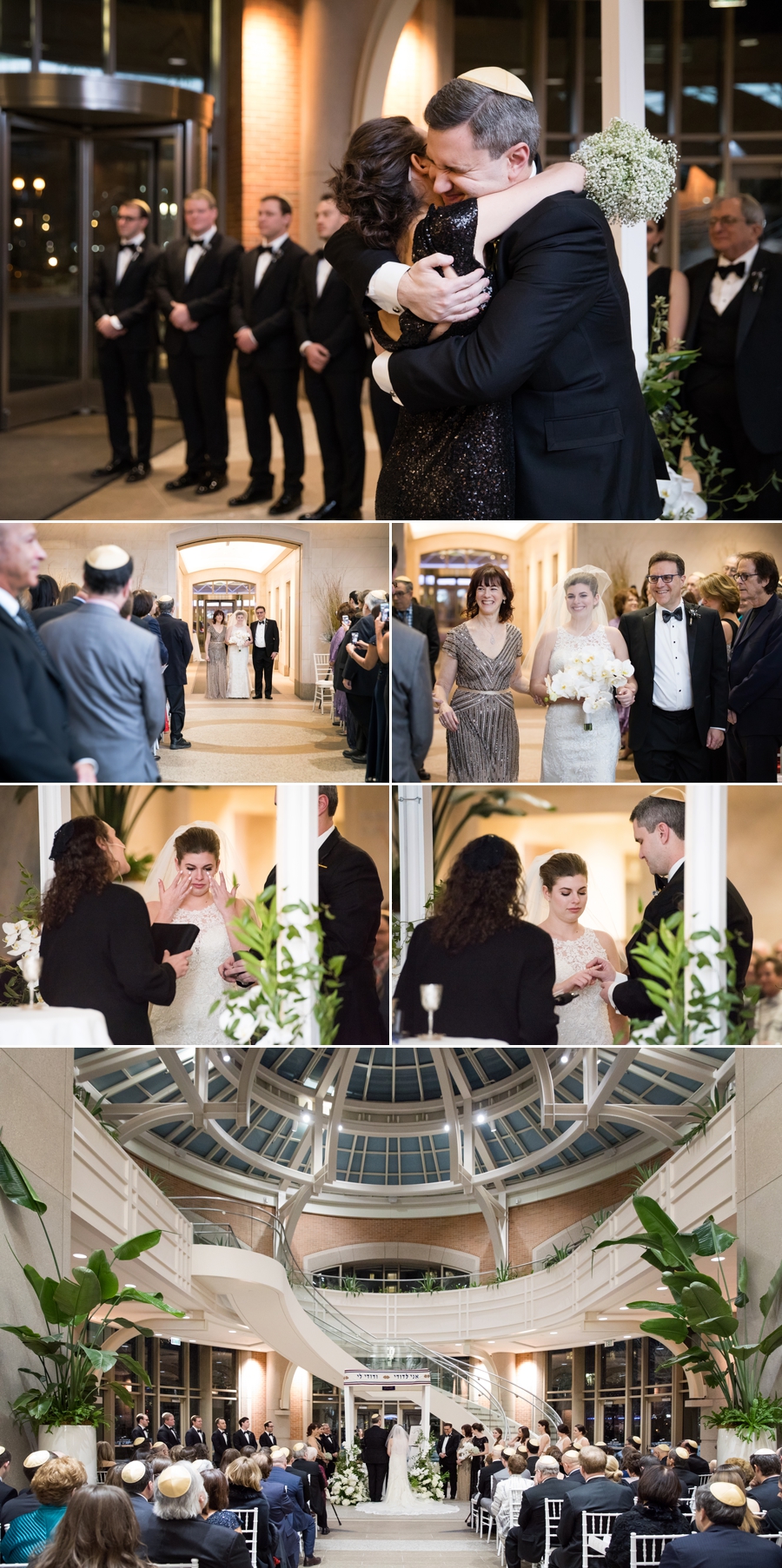 After the ceremony, we ran up to the iconic Seaport bridge for some photos by the arches and the city skyline.  The evening was freezing and I give major props to Alix for grinning and bearing the bitter cold!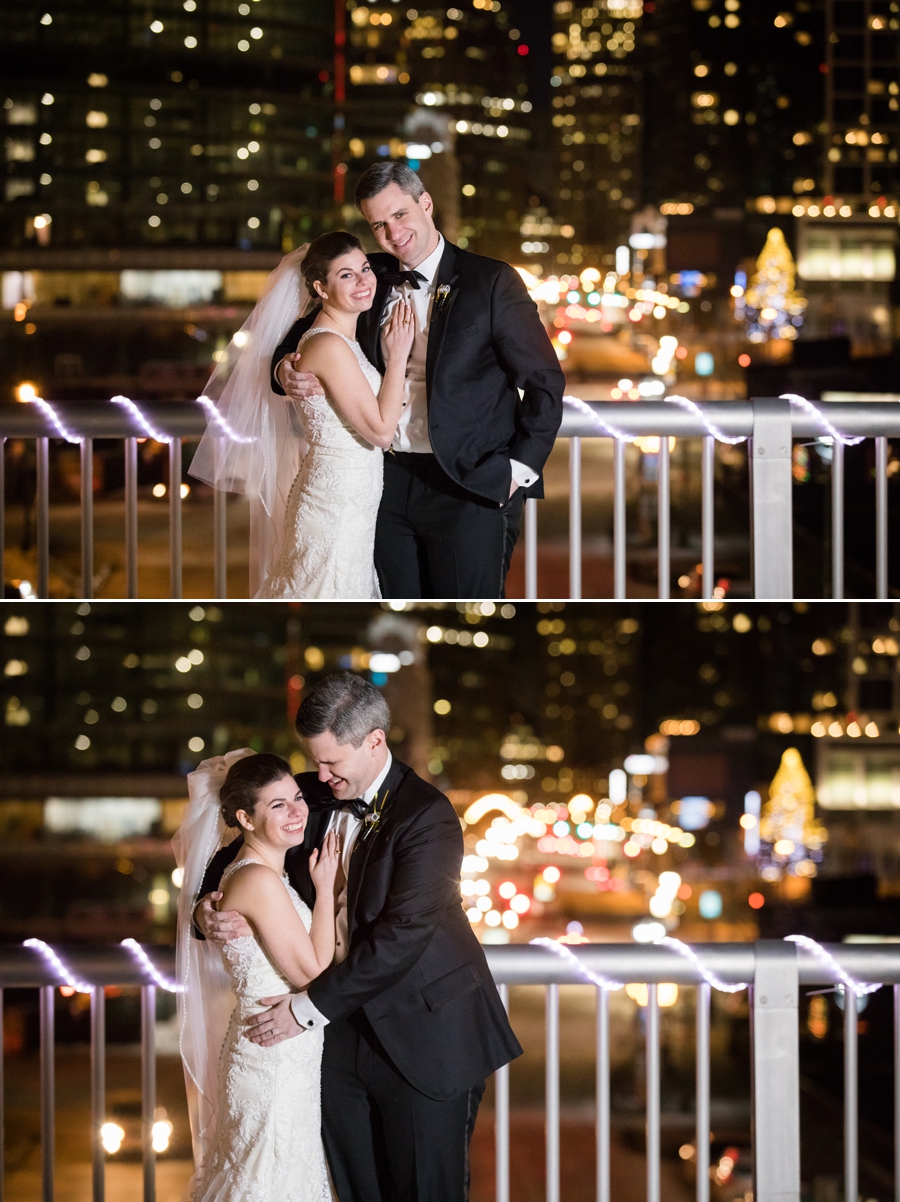 The Harborview Ballroom was gorgeous.  Alix had chosen to decorate in winter whites.  It was perfect.  And I love her choice of noise maker place cards.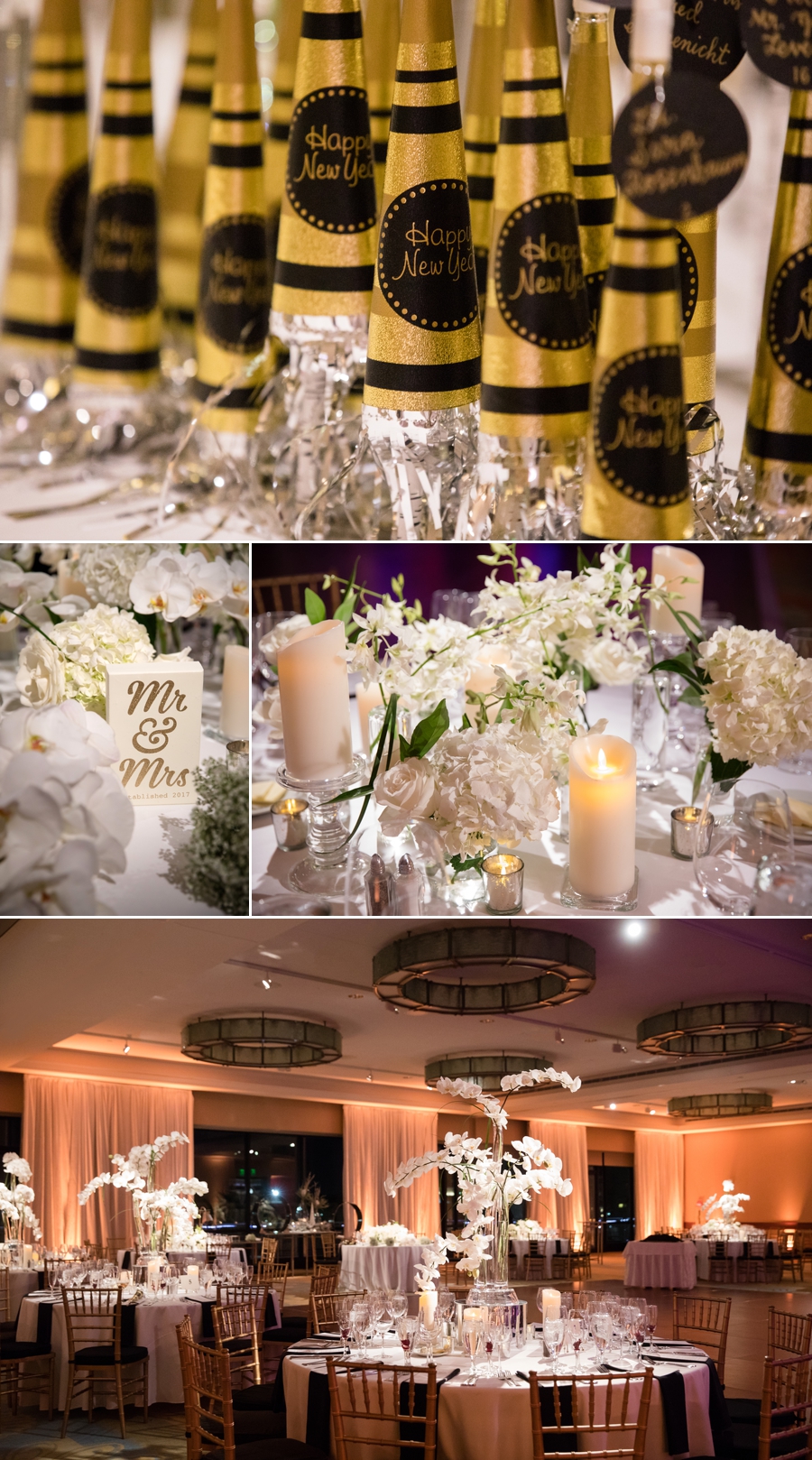 The celebration was fantastic!  Daniel chose his sister as the Woman of Honor and Alix chose her sister as the Maid of Honor.  They were two of the funniest speeches I've ever heard at a wedding!  After the formalities, guests danced the night away until the strike of midnight.
Don't forget to check out their full slide show!
VENDORS
Florist: Marc Hall
Hair: Rose Ricardi
Make up: Elizabeth Moon
Dress: Essence of Australia from Camilla's Bridal
Band: East Coast Soul
Rabbi: Michelle Robinson
Photo Booth: Hot Shot