As the holiday season comes to a close and the new year is upon us, it's a great time to reflect on the past year.  Once again, I am so honored for the opportunity to work with some amazing couples and families.  When I photograph a wedding, I like to concentrate on telling the story of the day.  Formal wedding photography will always be an important part of the day.  But I like to spend the rest of my time in the background capturing the genuine, honest moments that are unique to each wedding day.  In this spirit of that candid and documentary style, I thought it would be fun to highlight my top ten favorite wedding moments of 2017.  These moments made me laugh, cry and sigh…sometimes all at the same time.  I hope you enjoy them!
TEN
Not all moments are dramatic and obvious.  Some of my favorite photos focus on the small moments that lead up to a big event.  In this case, this quite moment was right before the first look.  I was struck by the sweet anticipation as the bride descended the gorgeous staircase at The Lyman Estate, walking alone to see her groom for the first time on her wedding day.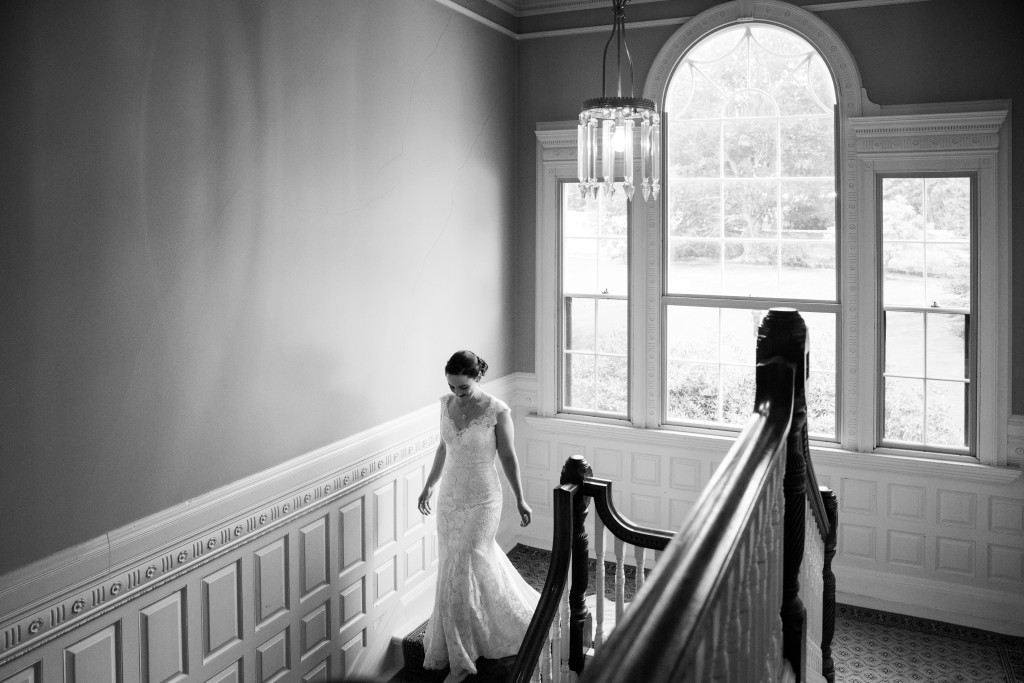 NINE
The wedding ceremony is often a solemn time filled with emotion and tradition.  Greek wedding ceremonies, in particular, are filled with meaningful traditions.  But I'm not going to lie, they can a bit lengthy…especially for the children in the wedding party.  This groom did his best to entertain the ring bearer and flower girl during his wedding ceremony at St. Constantine and Helen Greek Orthodox Church.  He entertained me as well!

EIGHT
Some brides and grooms choose to see each other prior to the ceremony for formal wedding photos.  It can sometimes make the wedding timeline easier.  When they do, I'll always arrange a private moment for them to see each other for the first time.  I've photographed first looks with tears, gasps, giggles and hugs.  But this first look was a first for me.  No sappy moments for this bride.  She chose to spend their first moments together on their wedding day on the Charles River behind the Royal Sonesta Hotel toasting with their favorite brews.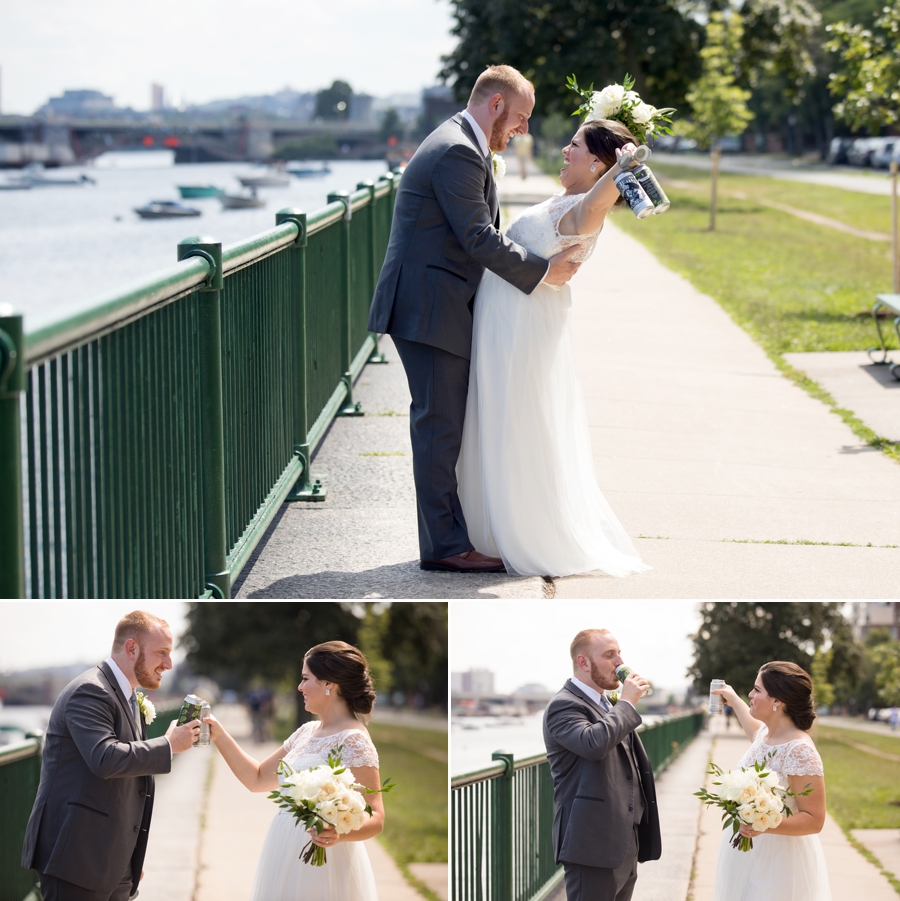 SEVEN
Those moments walking down the aisle on your wedding day can be filled with emotion.  And not just for the bride and groom.  I was so struck by this mother of the bride as she walked her daughter down the aisle.  It was obvious she was so happy for her daughter and just thrilled with her choice of a husband.  Take a look at the sweet ceremony at Harvest Restaurant and the mother of the bride brimming over with tear as she hugged her future son-in-law.

SIX
Here's another wonderful parent moment.  Throughout the planning process this bride made it clear how close she is to her parents.  She made a point to spend a quiet moment with each of them to tell them how grateful she is for their love and the role they played leading up to her wedding day.  The reactions were very different between mom and dad.  I think it spoke volumes about their relationships!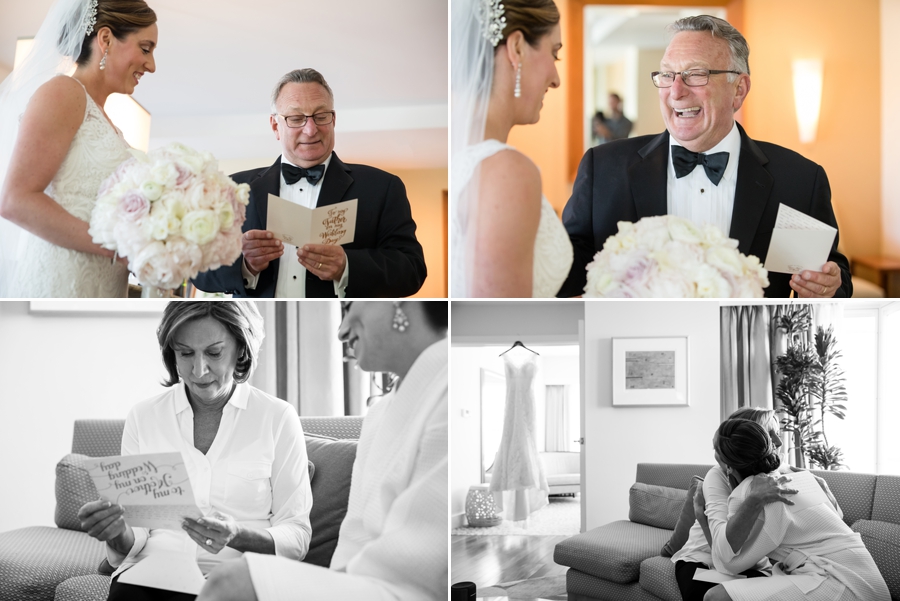 FIVE
Fur babies have become a big part of the wedding day.  Brides and grooms have made a point to take photos with their beloved pets on their wedding days.  As a photographer, it's a little scary.  Pet's can be unpredictable in a wedding situation.  When this client told me their dog would be their ring bearer, I was a little dubious.  But this fabulous dog was a part of wedding party formal photos, made his way down the aisle and spent the entire ceremony quietly watching his owners.  I was so impressed!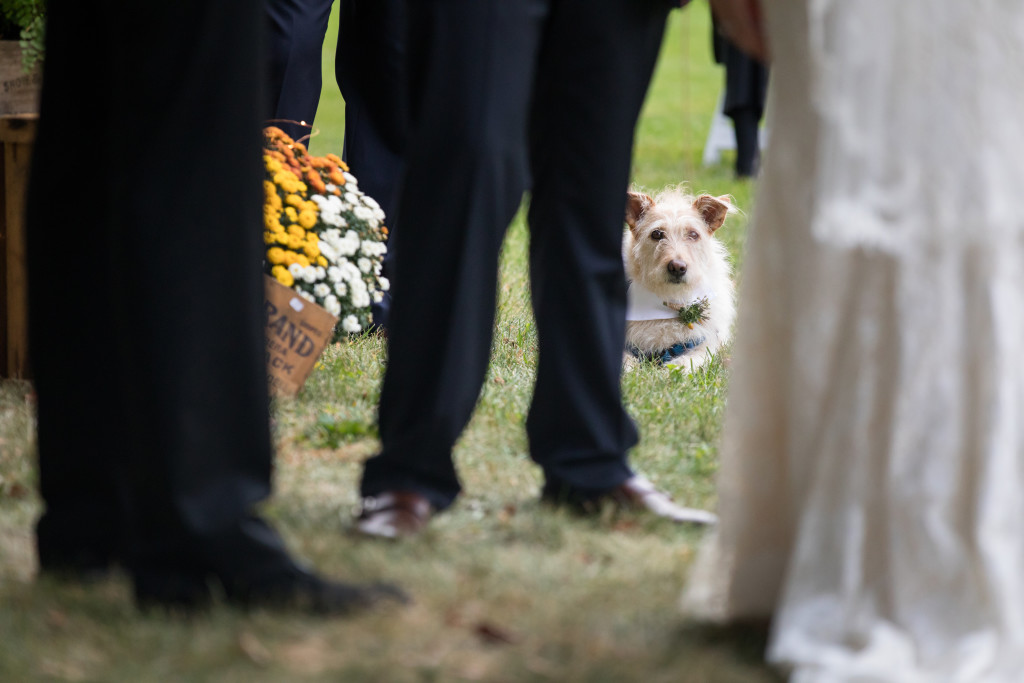 FOUR
Wedding photographers have different views on dance floor shots.  Many hate photographing the dance floor And I admit, it's difficult to capture the energy of the dance floor without catching funny faces and odd body positions.  It takes patience.  But I love shooting the dance floor!  Greek weddings make dancing a huge part of the day.  Guests shower the couple with dollar bills and honor beloved relatives by kneeling and watching them dance.  This particular dance floor at the Boston Harbor Hotel was on fire.  It created some of my favorite images of the year.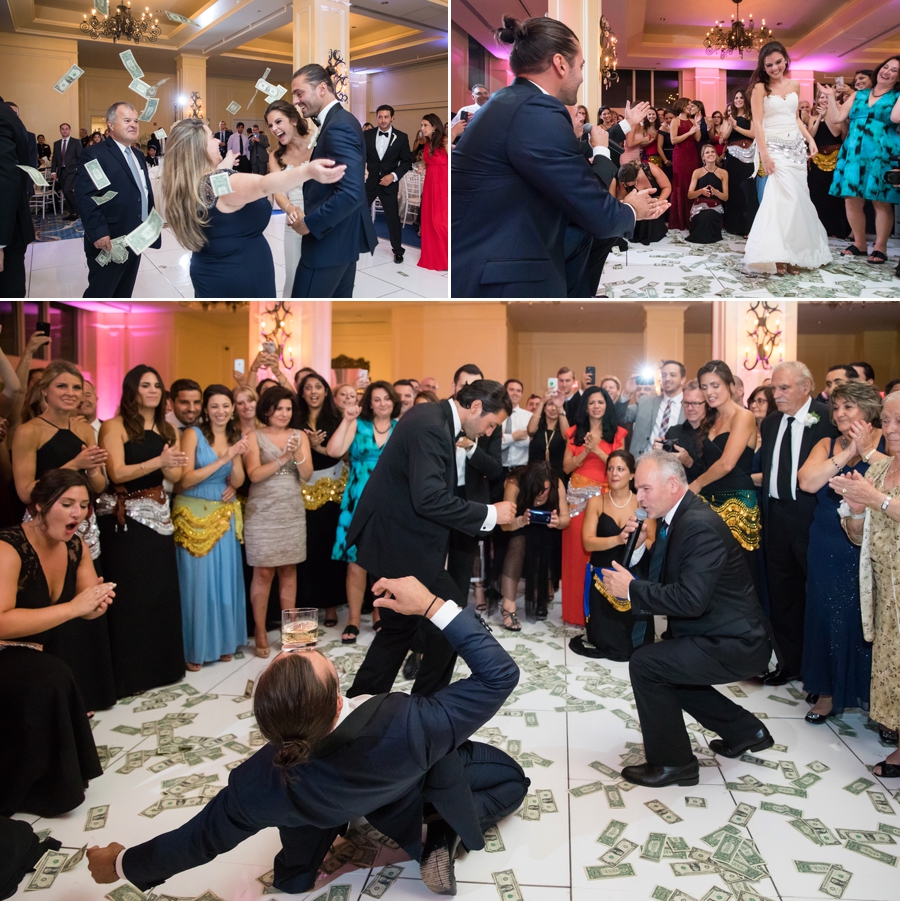 THREE
Who doesn't love a Hora!  I've photographed weddings where clients insisted on a Hora even if neither the bride or groom were Jewish.  It's just a good time.  But trusting your friends and family to lift you on flimsy ballroom chairs without dropping you can be a leap of faith.  I've photographed many clients clinging for dear life.  Not these two.  These parents of the bride were having the time of their lives at Seaport Hotel.  I was so excited to capture this moment for them!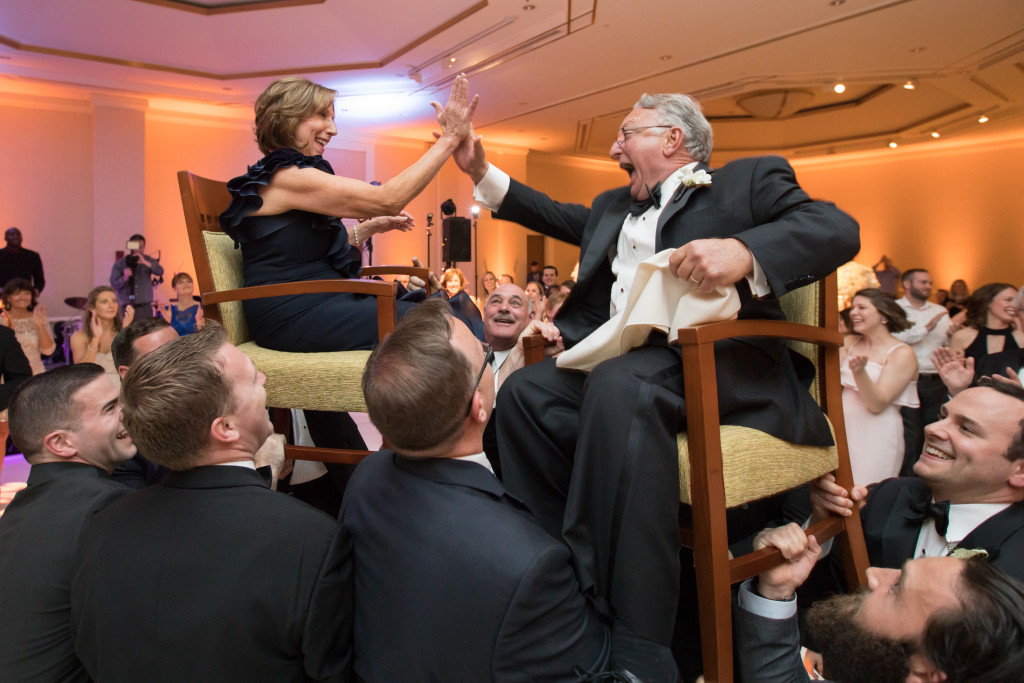 TWO
Story telling wedding photography is all about emotion.  The photos can be technically gorgeous.  But if they don't show the emotion of the day, I call it a photographer fail.  I'm always thrilled to get the chance to photograph weddings at the Barn at Gibbet Hill.  It's a beautiful location.  But this couple would have been a wedding photographer's dream if they had gotten married in a closet.  The raw and honest emotion they showed during their wedding ceremony was a true joy to capture.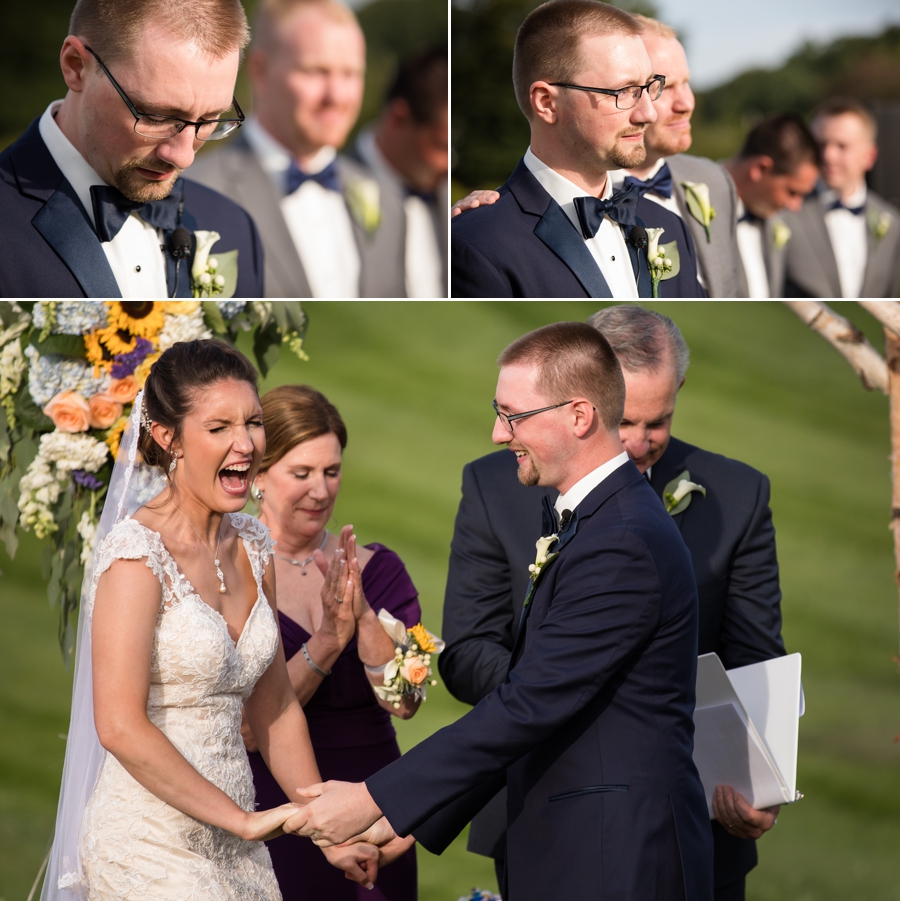 ONE
My favorite moment of 2017 makes me grateful for the type of client I attract.  When people find out I'm a wedding photographer, I'm always asked about bridezilla stories.  Honestly, I have very few.  I am grateful to attract clients who are fun, family focused and low maintenance.  This Fairmont Copley Plaza bride had planned to take her formal photos in the iconic Boston Public Garden.  A wrench was thrown in that plan when a huge protest was planned in Boston that day.  The protest was scheduled to finish in the Boston Public Garden shortly before we were scheduled to take photos there.  The bride didn't bat an eyelash at this news.  We agreed to give it a try.  The park was still pretty busy when we arrived, but we managed to get some fabulous photos.  Including this one with a sign from the protest.  I think this photo says it all.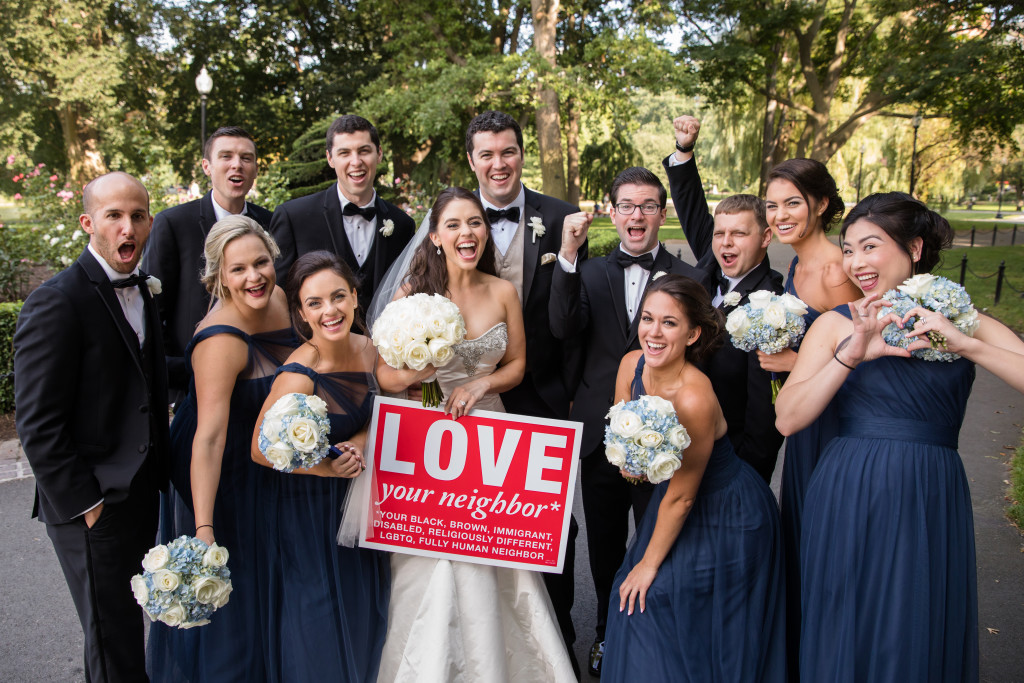 So there you have it.  My favorite wedding moments of 2017.  Looking back, I'm so grateful for the wonderful families I've had the chance to work with.  There were many more amazing moments.  Too many to count.  I hope you'll take some time to look through my blog and wedding portfolio for more unique and timeless moments.  If you're a former client of mine, I'd love to hear about your favorite moments!  Please post your favorite photo on my facebook page!  I'm grateful for my fabulous clients from 2017 and I'm looking forward to telling more amazing stories in 2018.  Happy New Year!