Chase had a Rockin' Bar Mitzvah!  And our amazing Associate Photographer, Rebecca was there to capture it all.  The service and the celebration were back to back at Temple Isaiah in Lexington.  Rebeca arrived early to catch some photos of Chase and his family prior to the service.  Here are some of my favorite photos from the day.
It was a beautiful (if not cold) morning in Lexington.  Rebecca and Chase were able to sneak outside for some super handsome portraits before the formal photos on the Bima.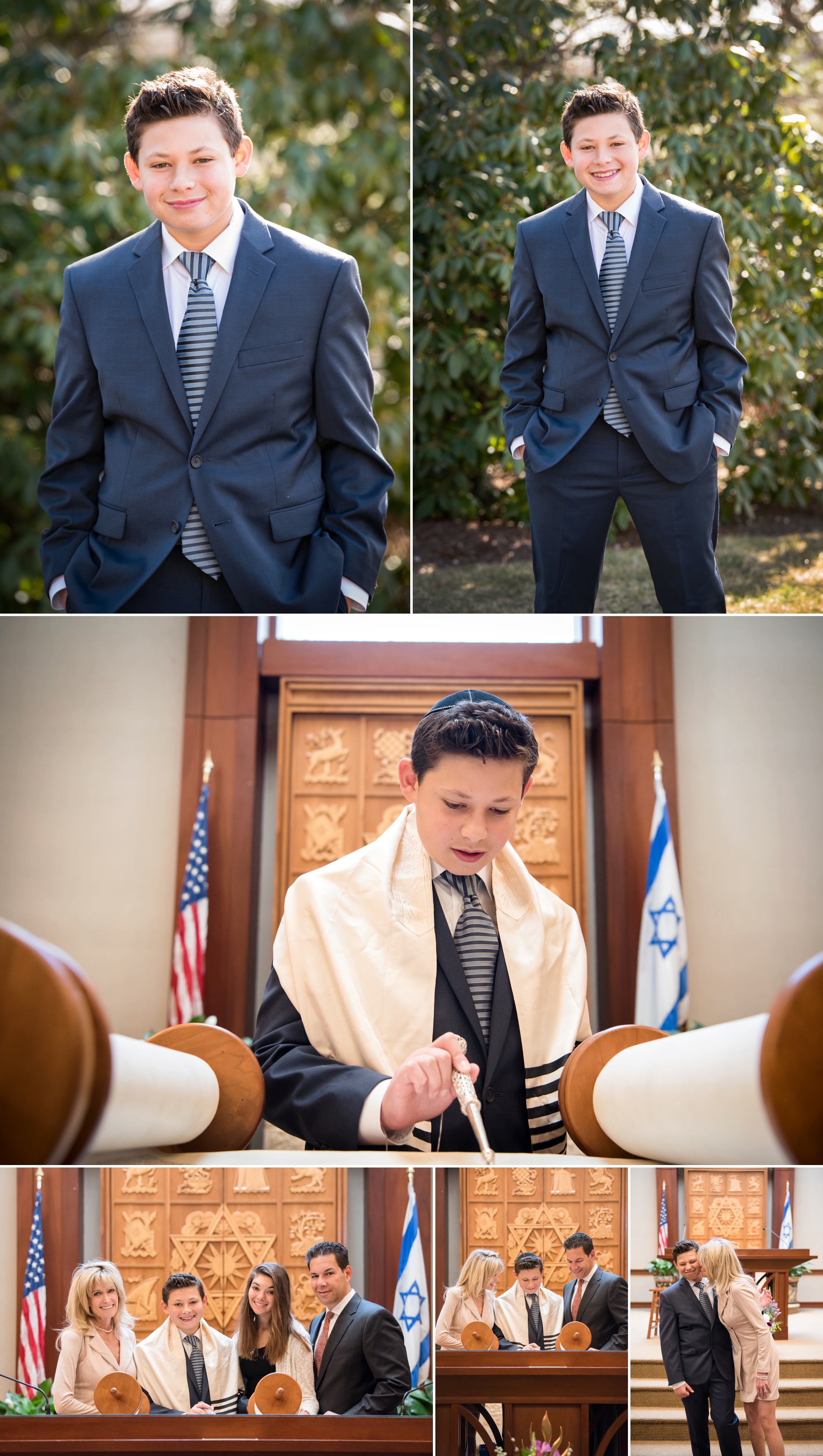 I absolutely love Chase's rock and roll theme!  Guests got VIP, all access passes when the entered the room which was decked in inflatable guitars and band logos.  Judging from the centerpieces, Chase has incredibly cool taste in music!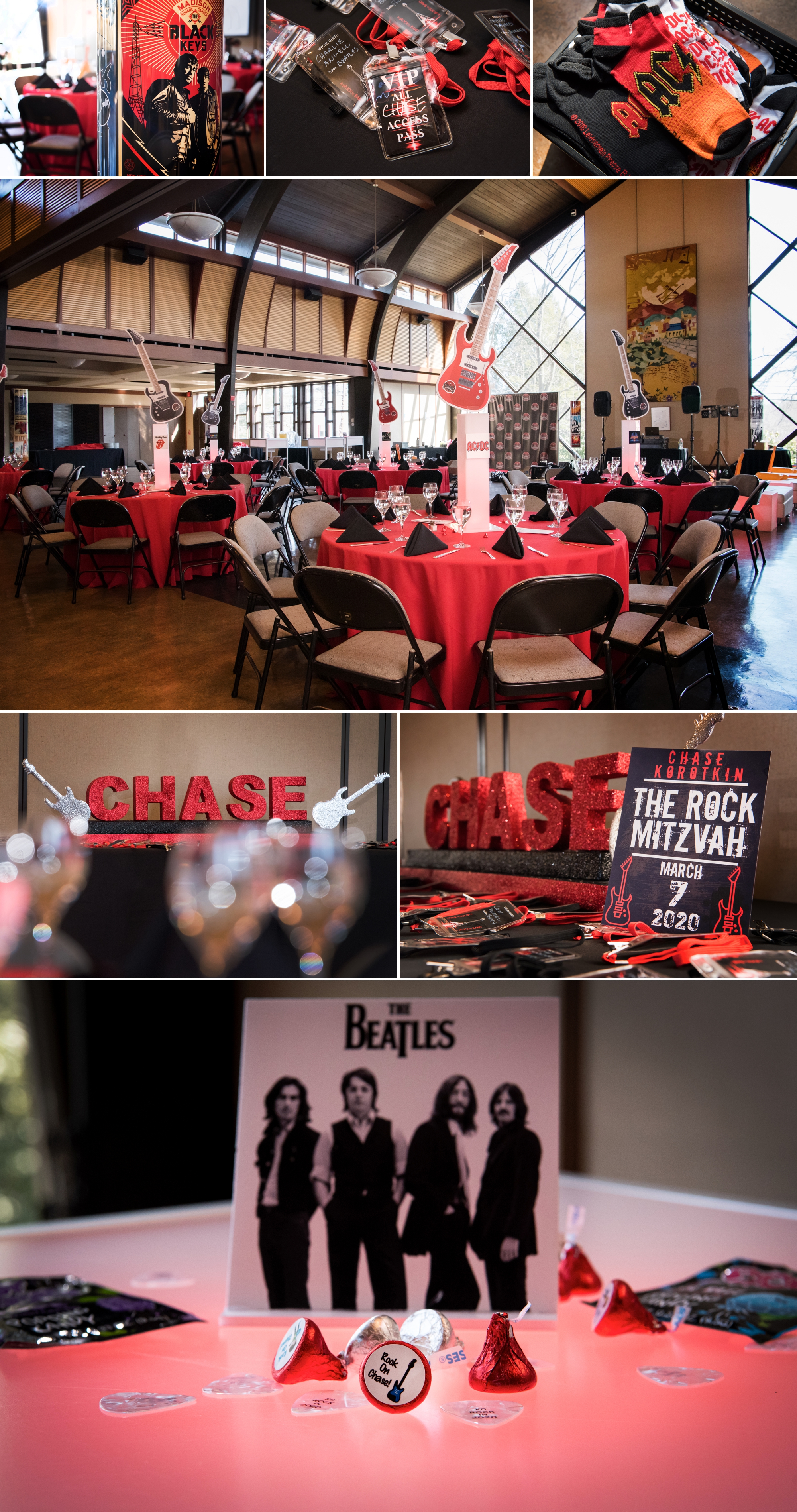 The DJ's and dancers from Northern Lights never fail to give their guests a great time.  The kids were up playing games and dancing all day!

Chase had a fantastic candle lighting honoring friends and family.  And guests had a blast joining in on the hora.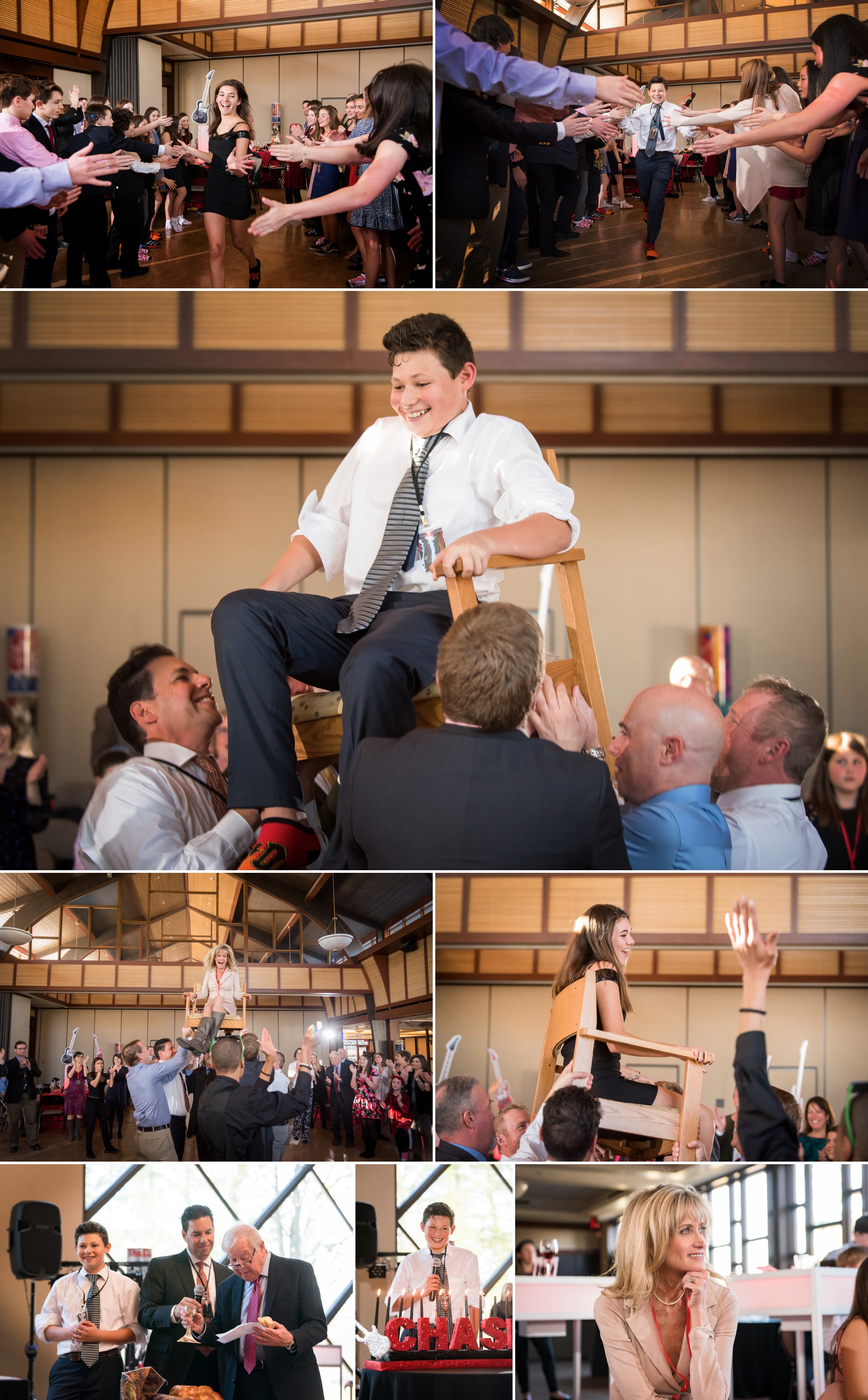 Vendors
Venue – Temple Isaiah, Lexington
Entertainment – Northern Lights Entertainment
Design and Lighting – The Prop Factory
Catering – Swartz Catering