I love photographing Bar and Bat Mitzvahs.  The kids are at that age where their personality is really showing.  And the adults get an evening when they can act like kids again.  It's great photography!  Ilana's Bat Mitzvah was no different.  I had a blast with her and her family!  The service was at Temple Aliyah in Needham, Massachusetts.  We got a chance earlier that week to catch some photos there.  The celebration was that weekend at Blue Hills Country Club.  Here are some of my favorite photos from the day.
When I arrived, Ilana was crushing her rehearsal.  She was so prepared!  And her family was excited to watch her shine.
I was excited to catch the last of the fall foliage in New England for formal family photos.  Ilana and her family were so comfortable during the session.  We were able to get some truly genuine moments.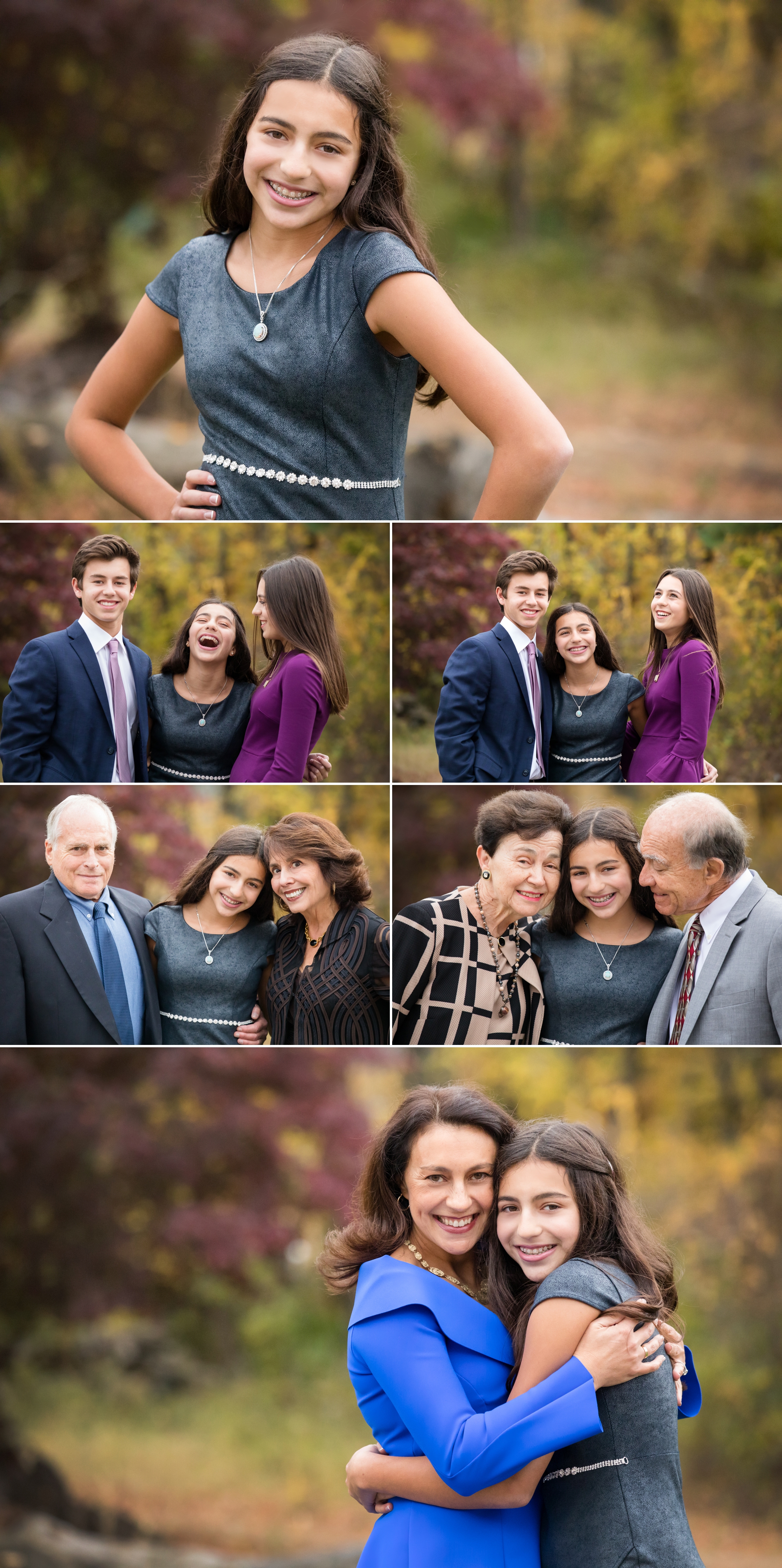 There is no doubting Ilana's favorite color.  Ilana's celebration was decked in pink from top to bottom.  The room looked gorgeous draped in pink flowers, up lighting, balloons, linens and some hanging crystals at the adult tables for good measure.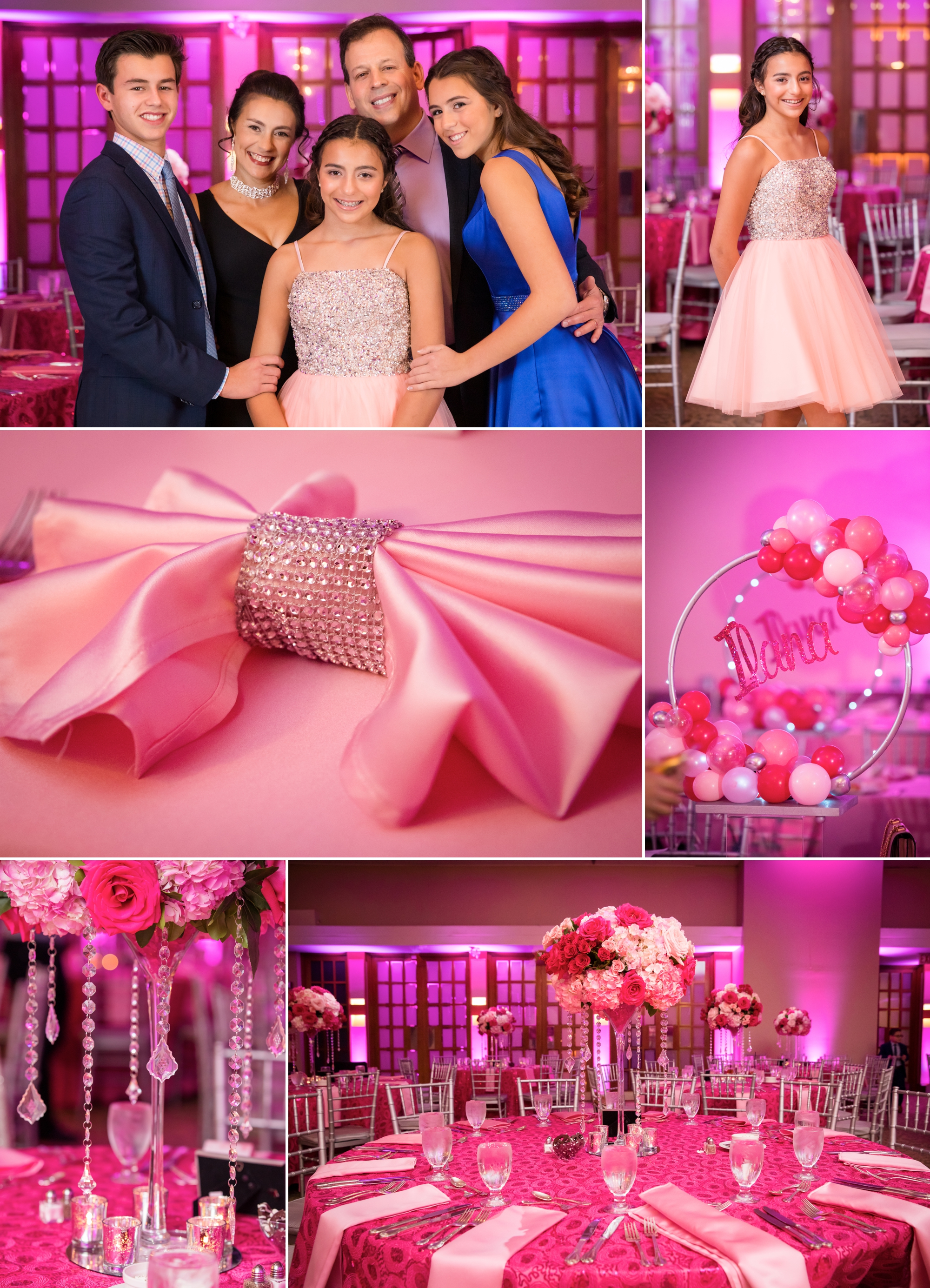 Kids and adults alike had a blast on the dancefloor from the moment they entered the room.  I knew the party was going to be epic!  Guests settled down long enough for some lovely toasts by Ilana's parents and siblings.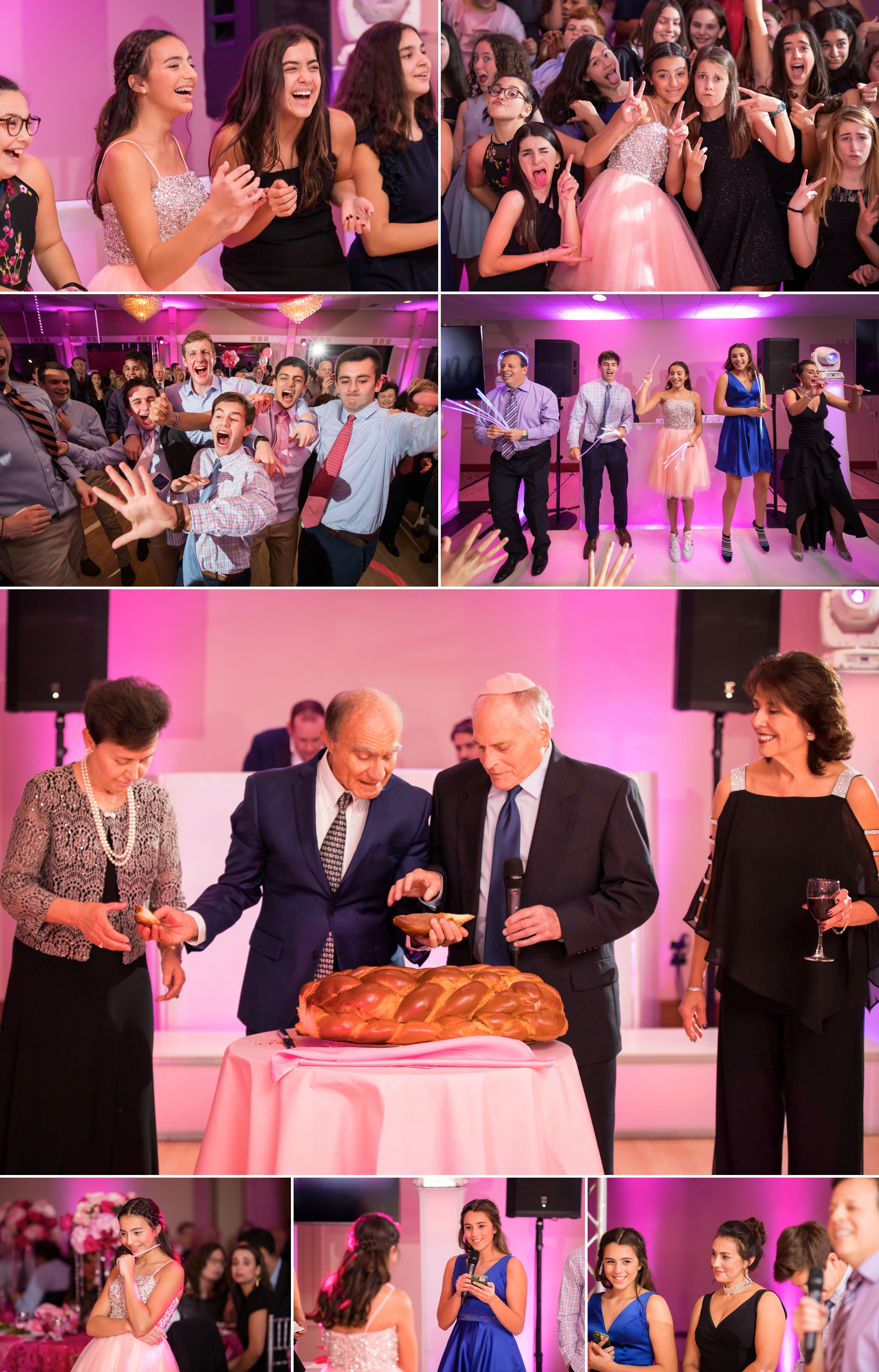 Ilana did a very sweet candle lighting.  Then, as expected, the dancefloor exploded for the rest of the evening.  It started off with a fabulous Hora and just got better after that.  The evening ended with a treat that is so simple and so splendid all at the same time.  The DJ lined the dancefloor with bubble wrap and had the guests trample it all at the same time.  How satisfying!

Vendors
Venue – Blue Hills Country Club
Event Planner – Jodi Traub
Caterer – Catering by Andrew
DJ – Pure Energy
Don't forget to check out their full slide show!