Levi is a great kid who had a Bar Mitzvah celebration that totally reflected his style!  Not a big dancer, Levi opted for a fabulous game room for his friends.  The restaurant at Hotel Indigo in Boston was the perfect venue for that.  It looked like a blast!  And Rebecca captured it wonderfully.  Here are some of my favorite photos from the day.
Levi's service was at Temple Emmanuel.  The temple is just gorgeous and boasts fabulous natural light indoors.  Levi was a great sport posing for Rebecca.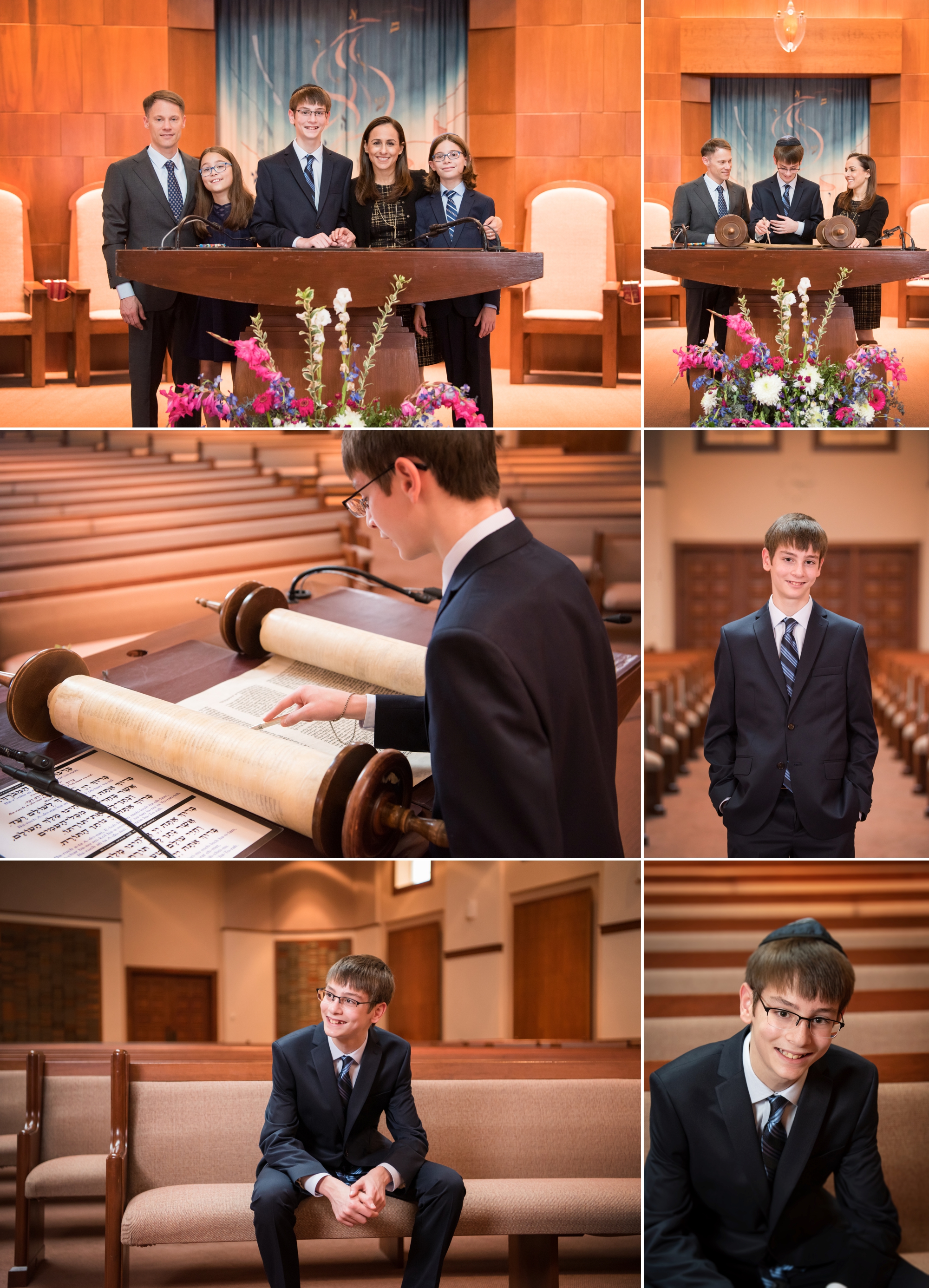 Levi's custom logo was the perfect match.  And the candy centerpieces were so fun!  Levi even had is own signature drink.  I totally want to try the Levi Lagoon!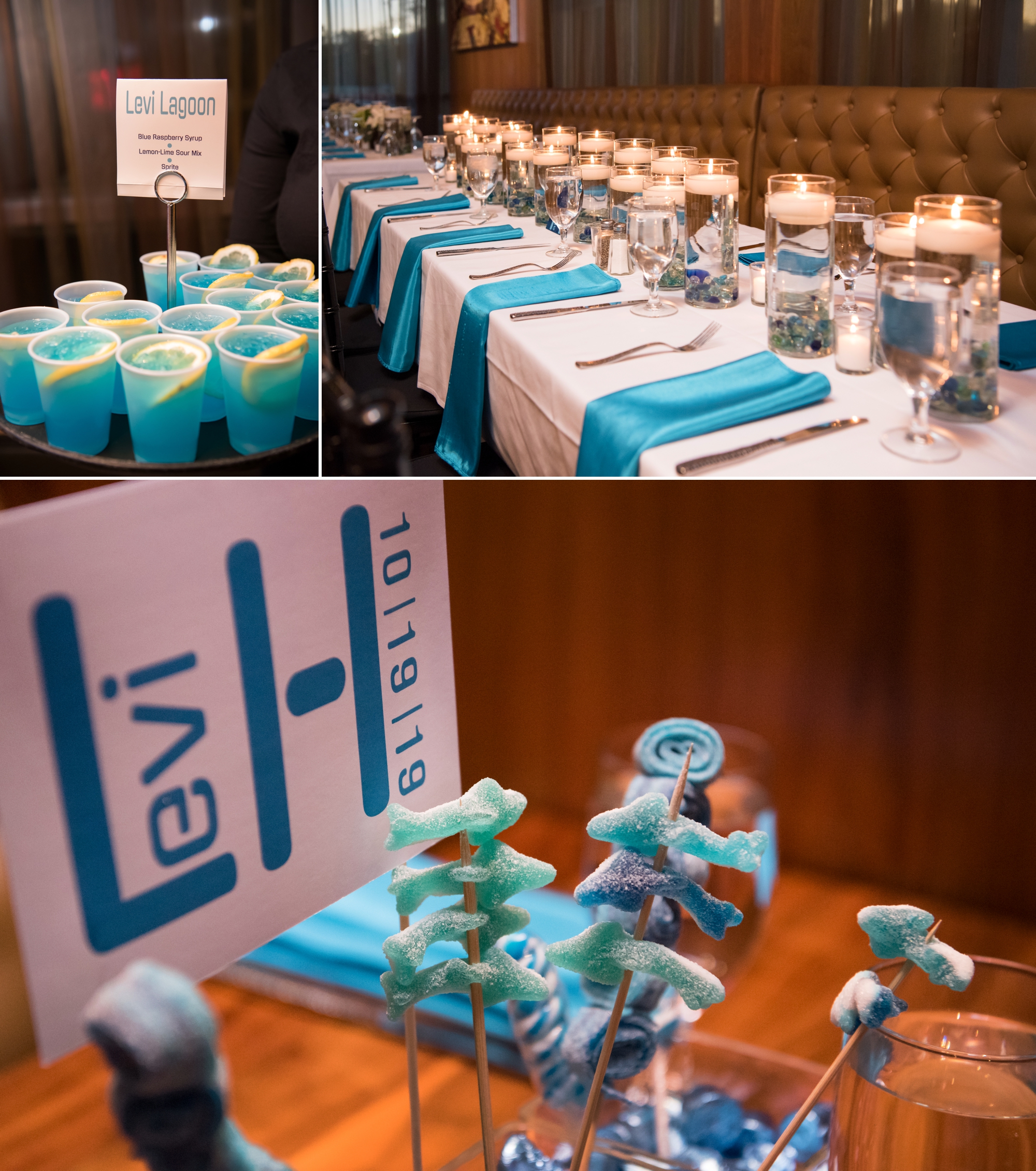 As if the awesome games weren't enough, he had a custom score board for friends to keep track of their standings and write Levi fun messages.  He also entertained friends and family with a caricature artist.  Check out Levi's caricature!
Levi may not be a big fan of dancing, but it didn't stop him from joining in on a great hora!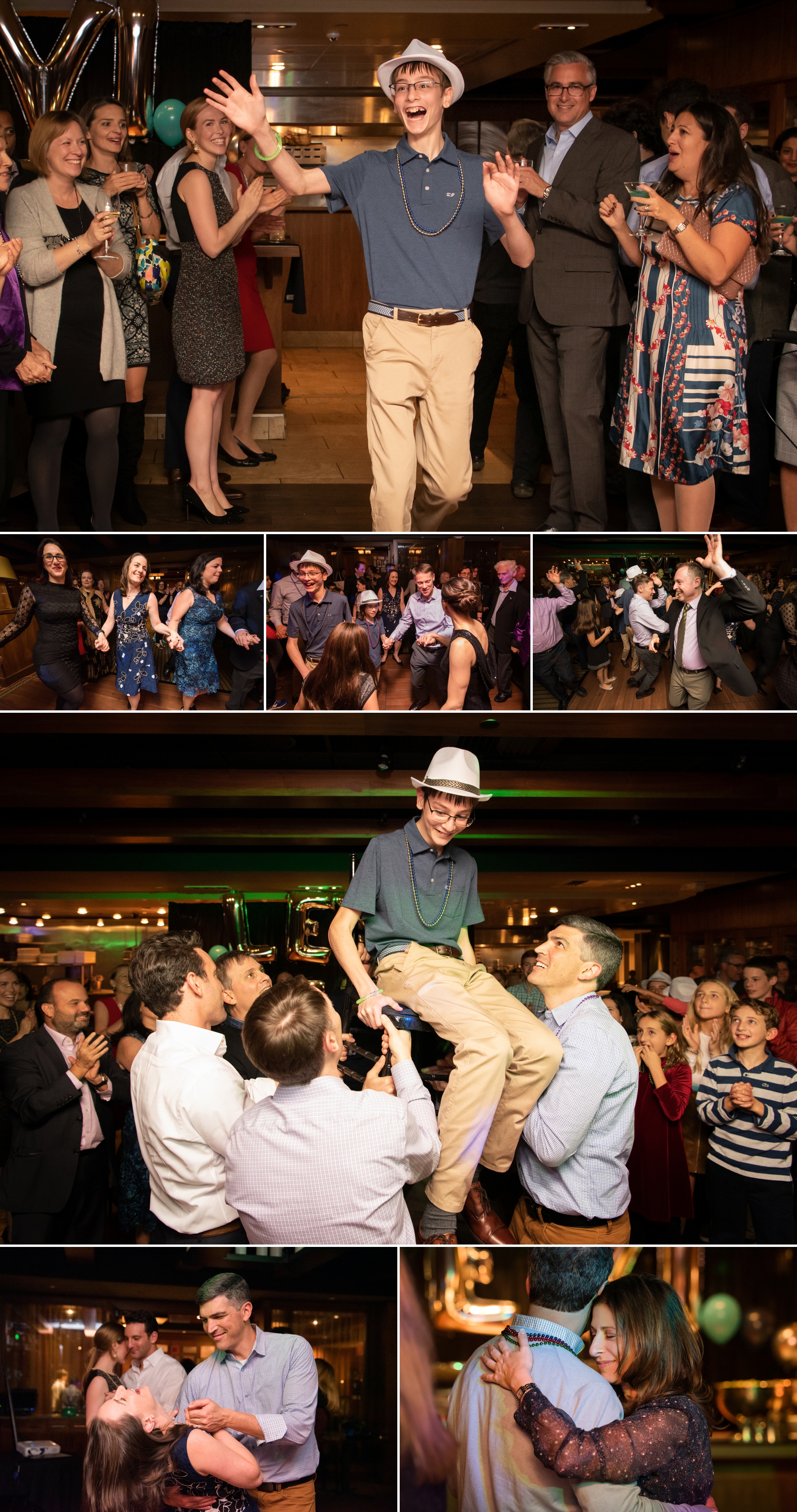 Levi did a wonderful job during his candle lighting.  Check out his proud mama!  I love the cool containers with blue marbles.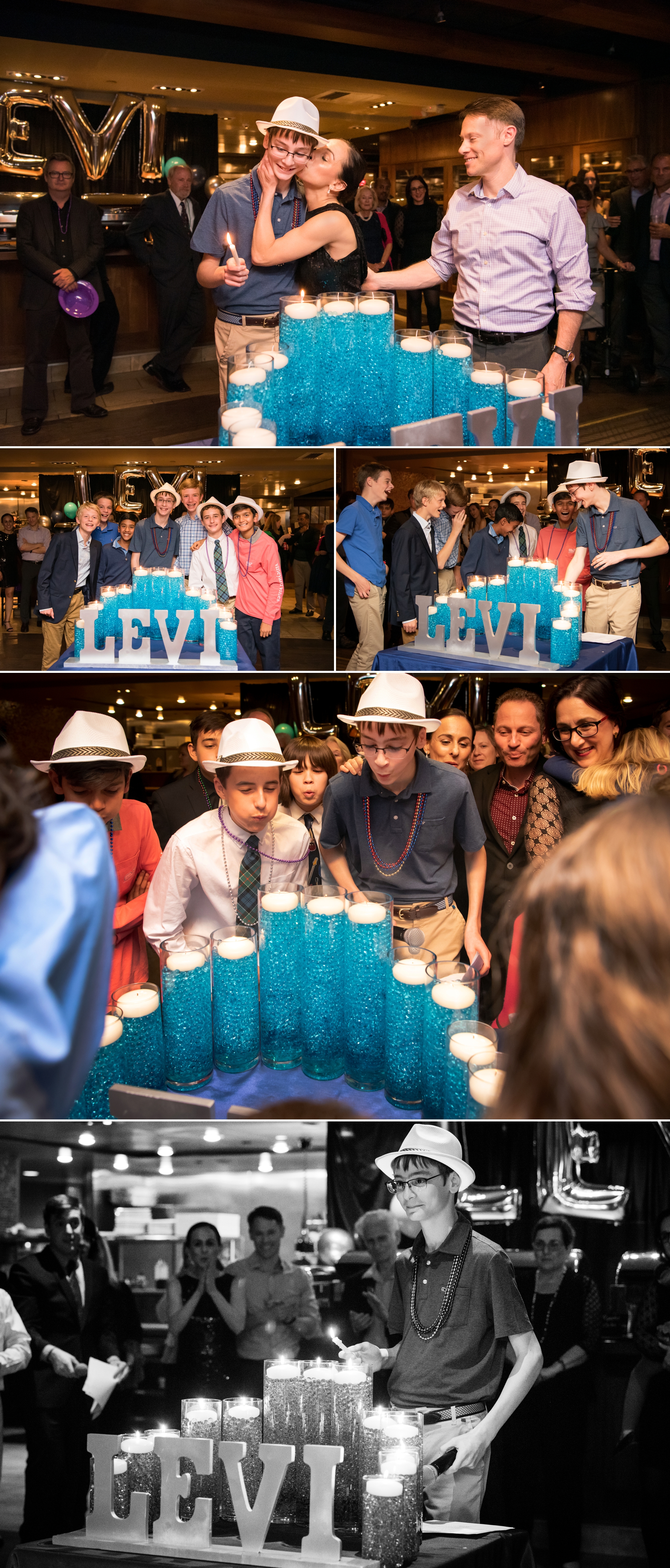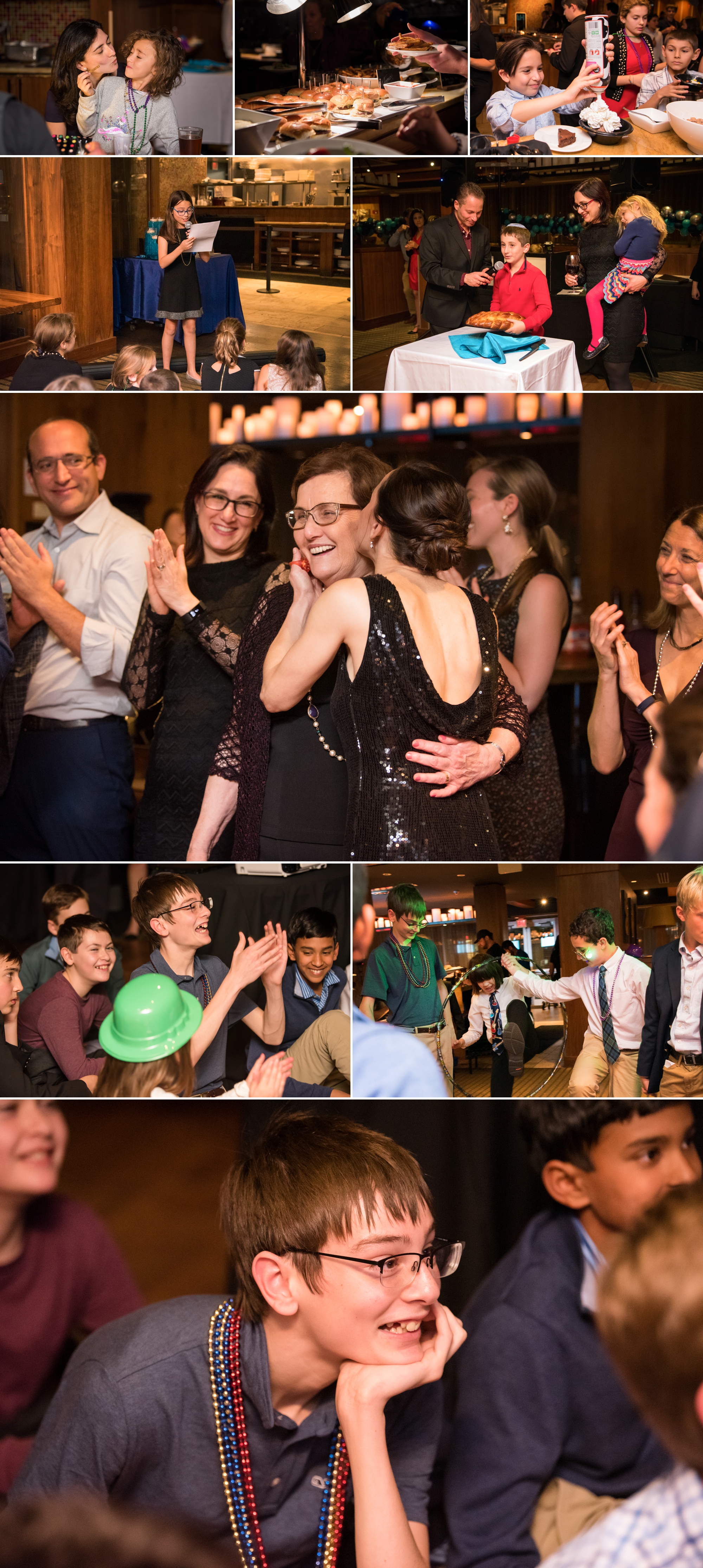 Vendors
Venue – Hotel Indigo, Boston
DJ – Cohen Productions
Games – Siagel Productions
Event Planner – Linda Maslin, Celebrate!