Ah Julie and Gabi!!!!  What an amazing day.  Ten hours of nonstop fabulous photography.  Julie and Gabi started the day getting ready at the Boston Marriott in Newton where the weather held off just long enough to get some gorgeous outdoor wedding party photos.  Then, we headed to Temple Emanuel for an epic Jewish wedding celebration.  Here are some of my favorite photos from the day!
Julie and Gabi are proud, self-proclaimed geeks.  In other words, their my people.  So it was no surprise that we started the day announcing which Harry Potter house everyone belonged to.  One of the first geek-tastic elements of the day was Gabi's Rebel Alliance pin on his lapel.
With the threat of thunder showers, we were able to pull off some gorgeous, outdoor photos on the banks of the Charles River.  Gabi prepared a special note for Julie in a private moment.  Whatever he said, it hit the mark!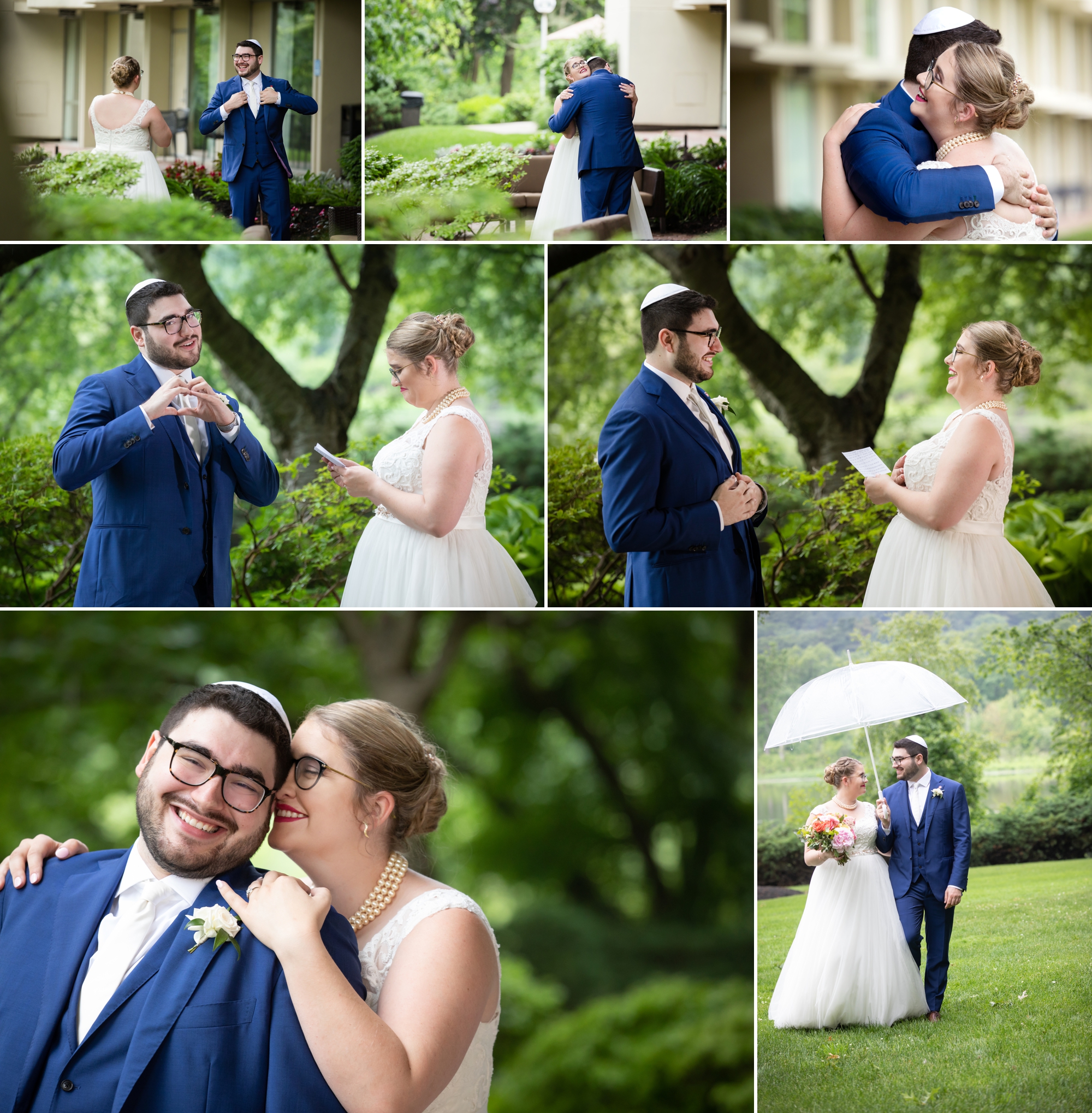 In traditional Jewish Weddings, the cocktail hour happens prior to the Temple ceremony.  Three very important ceremonies happen.  The Tisch, the Bedeken and the Ketubah signing.  It's a time for friends and family to congratulate, celebrate and offer words of advice to the happy couple.  The ceremonies culminate in a raucous procession of the Groom to the Bride where he personally places the veil over the Bride's face.  The energy is almost overwhelming!
The Ketubah ceremony is the signing of the Jewish marriage contract.  The Bride and Groom are officially married at this point!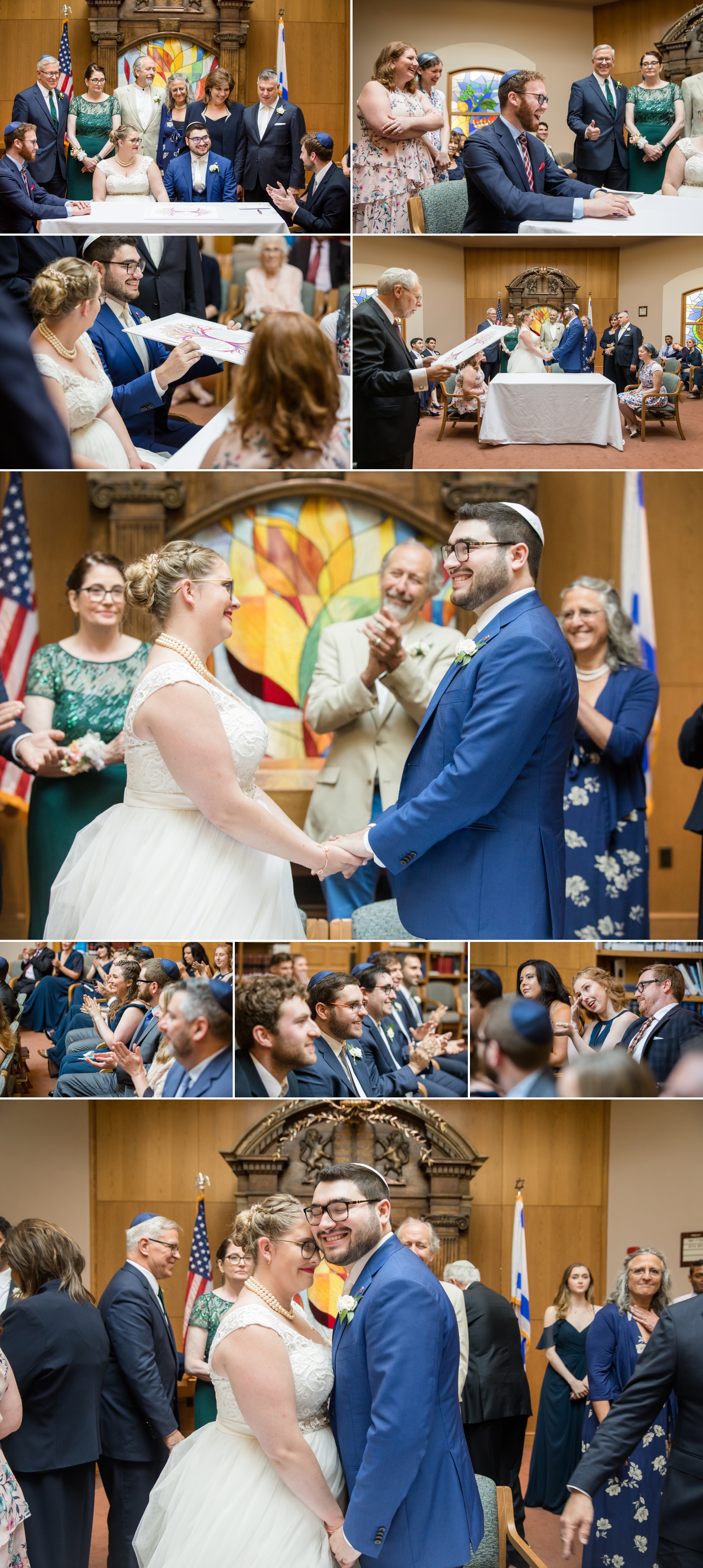 The Tisch ceremony happens during the cocktail hour.  I would be remiss if I didn't point out Julie and Gabi's outstanding Lego, place card masterpiece.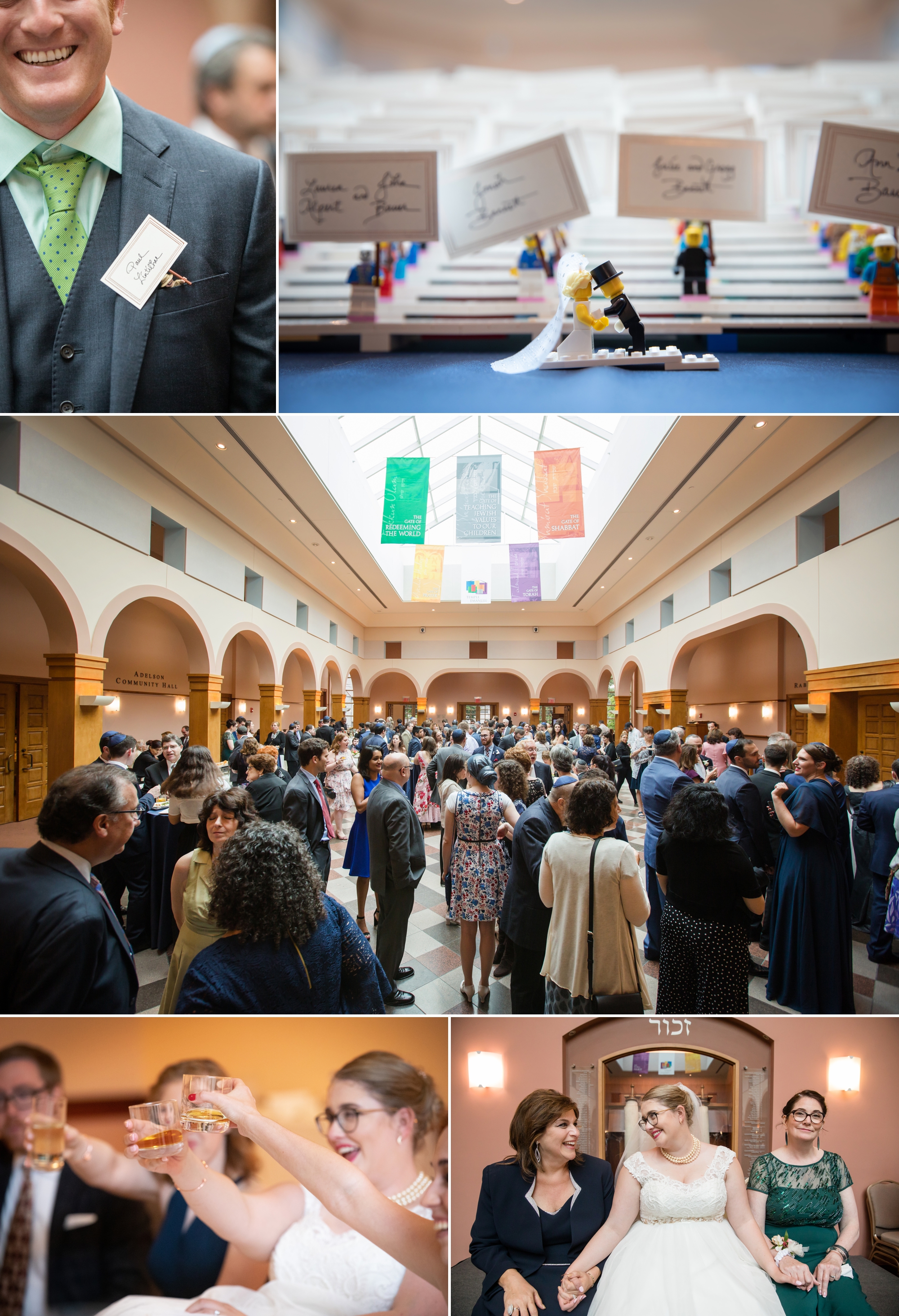 The Bedeken is where the real fun is!  Julie and Gabi were so excited to see each other!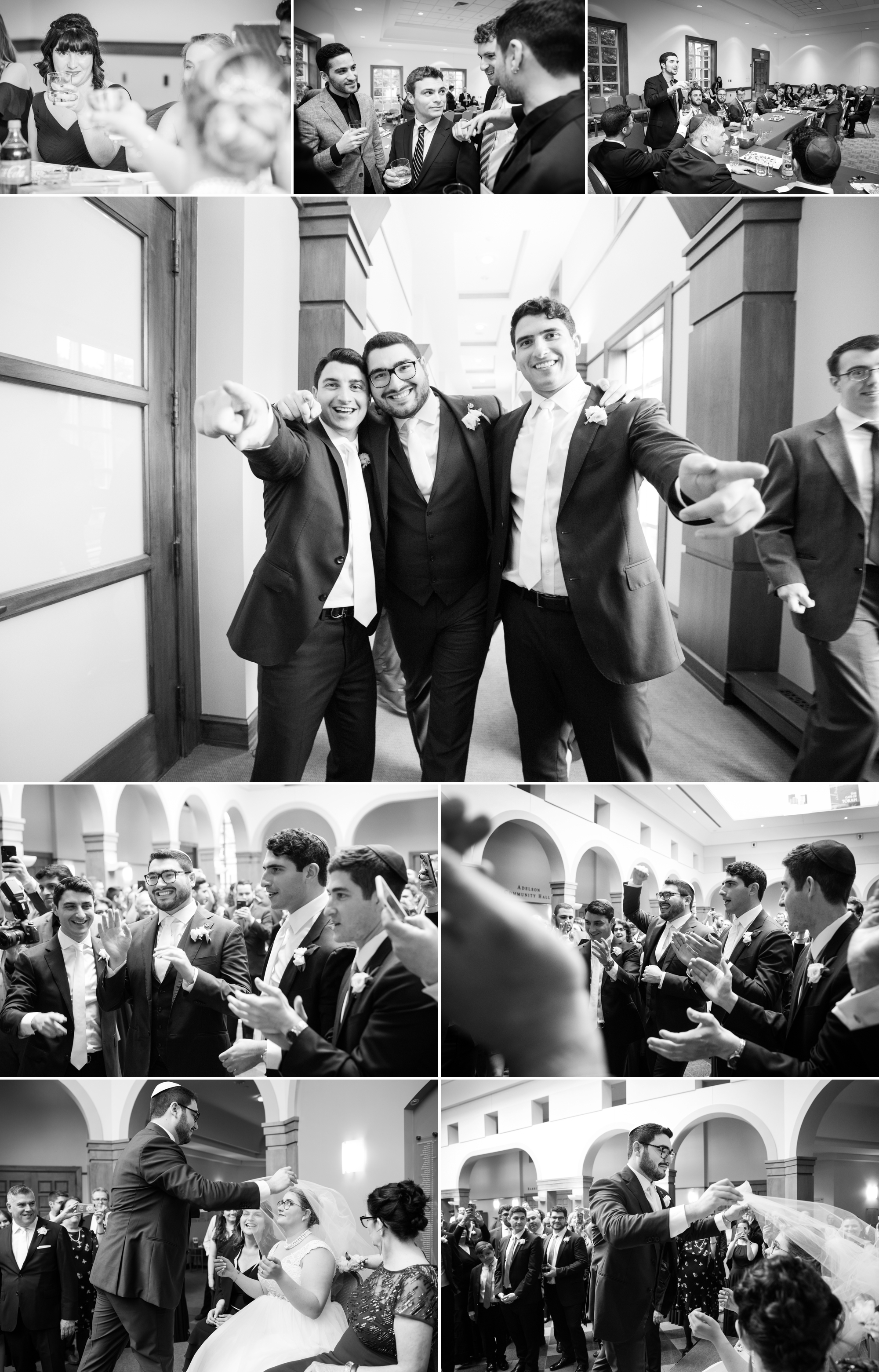 The Temple wedding ceremony was just one more opportunity to add some personality.  In the midst of the gorgeous, traditional, Jewish music, Gabi walked down the aisle to the Star Wars Throne Room song and Julie walked down the aisle to the Avengers theme song.  It was almost difficult to photograph because I was so excited!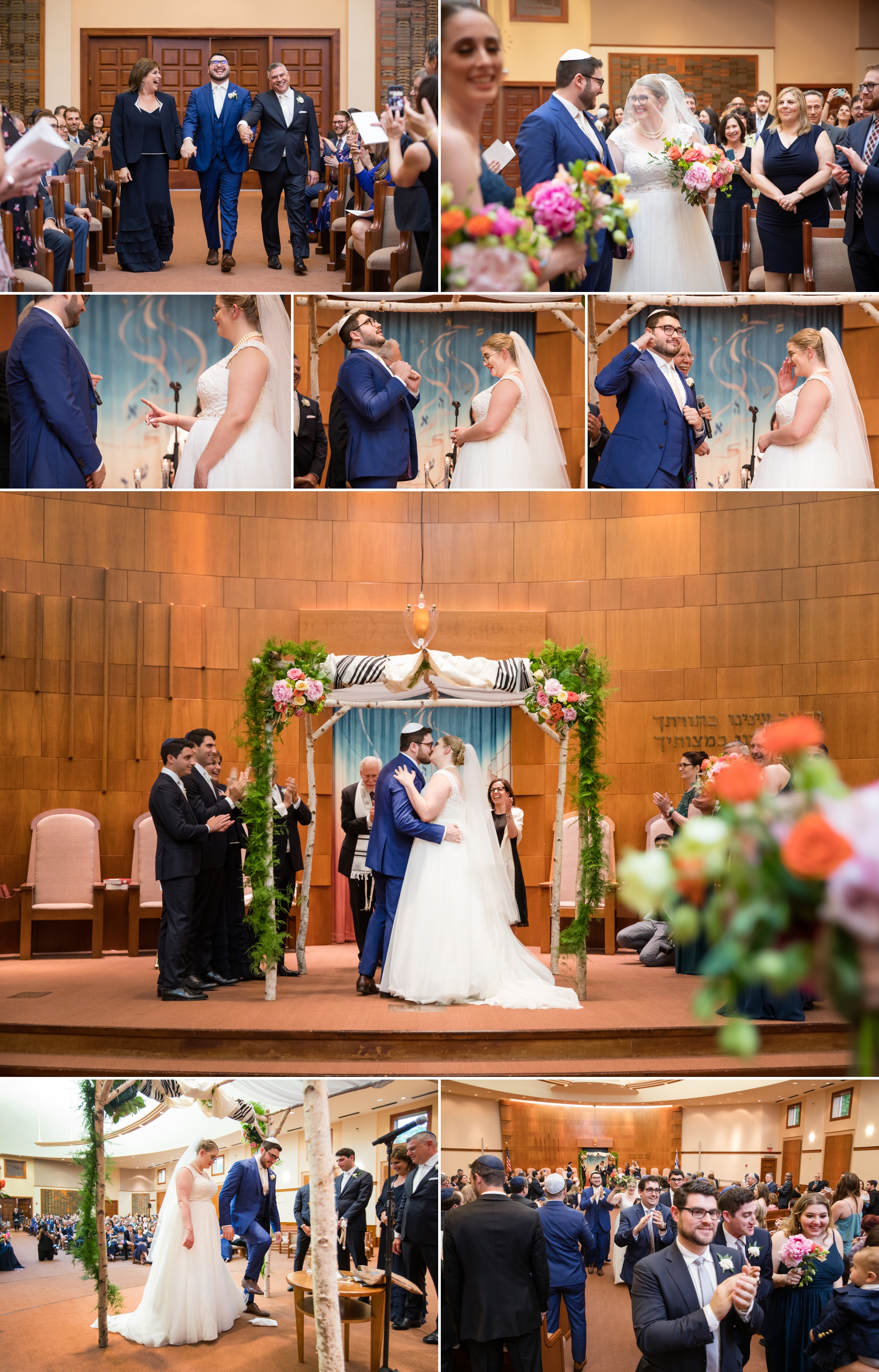 The celebration started right off with an amazing, 45 minute Hora.  It was followed by tons of dancing and heartfelt speeches and toasts.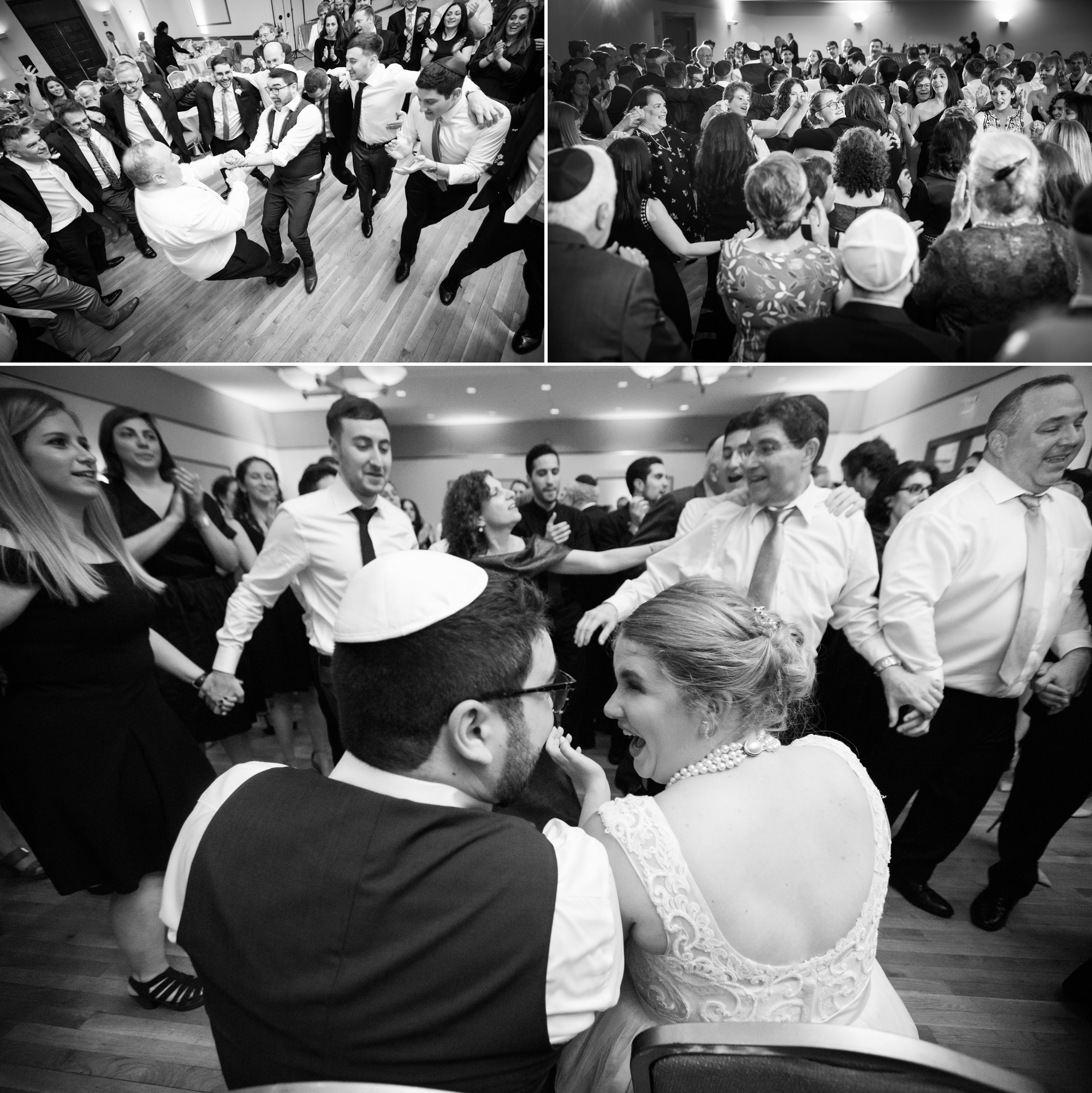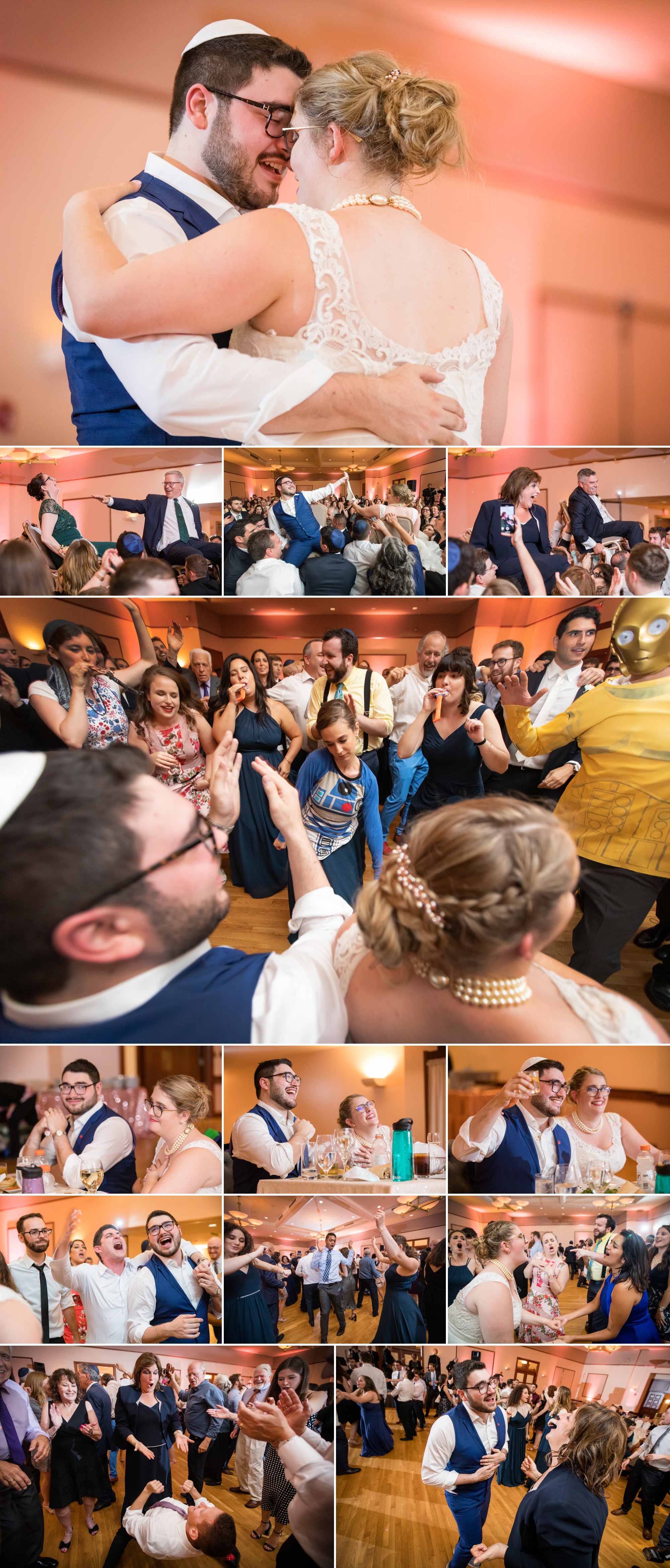 Don't forget to check out their full slide show!
VENDORS
Caterer: Catering by Andrew
Entertainment: Shalom Entertainment
Event Planner: Kim Stone
Florist: Bittersweet Gardens
Hair: Bree Brown
Rentals: Peak Events