Buckle up friends!  These two are a heck of a ride!  Kara and Adam are just all personality and were a sheer joy to photograph.  I was so excited when Simeral & Co. recommended me for their wedding.  I was honored to spend the weekend with them starting with the Friday rehearsal dinner at Harvest Restaurant in Cambridge.  I got a sneak preview of the wild time I was in for on Saturday.  Kara and Adam's parents gave some heartfelt and hilarious toasts that had the entire room laughing and crying (or crying from laughing too much…I couldn't tell).  We started the wedding day getting ready at the Royal Sonesta in Cambridge.  Their first look was on the Charles River with their reception location, The Museum of Science in the background.  After getting a chance to play around the museum for a bit, Kara and Adam were married under the outdoor pavilion on the water.  After cocktails and hors d'eouvres, guests moved into the tent for a wild celebration.  These kids can dance!  Take a look at some of my favorite images from the day.
The rehearsal dinner was a simple and delicious night with close family and friends.  I love shooting rehearsal dinners.  It gives me a chance to meet family and wedding party and create a familiarity that helps make the following day seamless.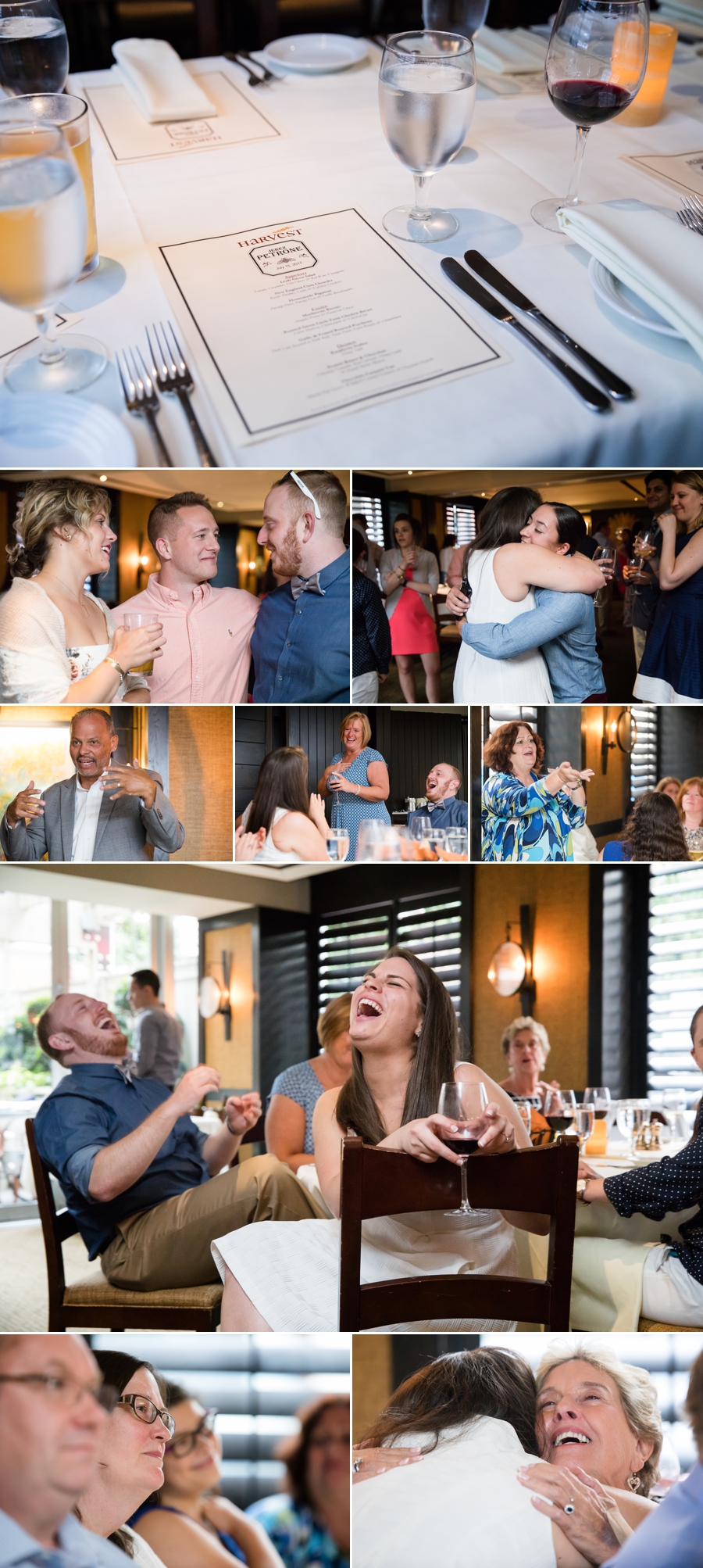 We arrived on the wedding day to a very special moment.  Kara had created a wonderful video for Adam that featured their closest friends and families with messages of love, encouragement and advice.  More laughter through tears…my favorite emotion!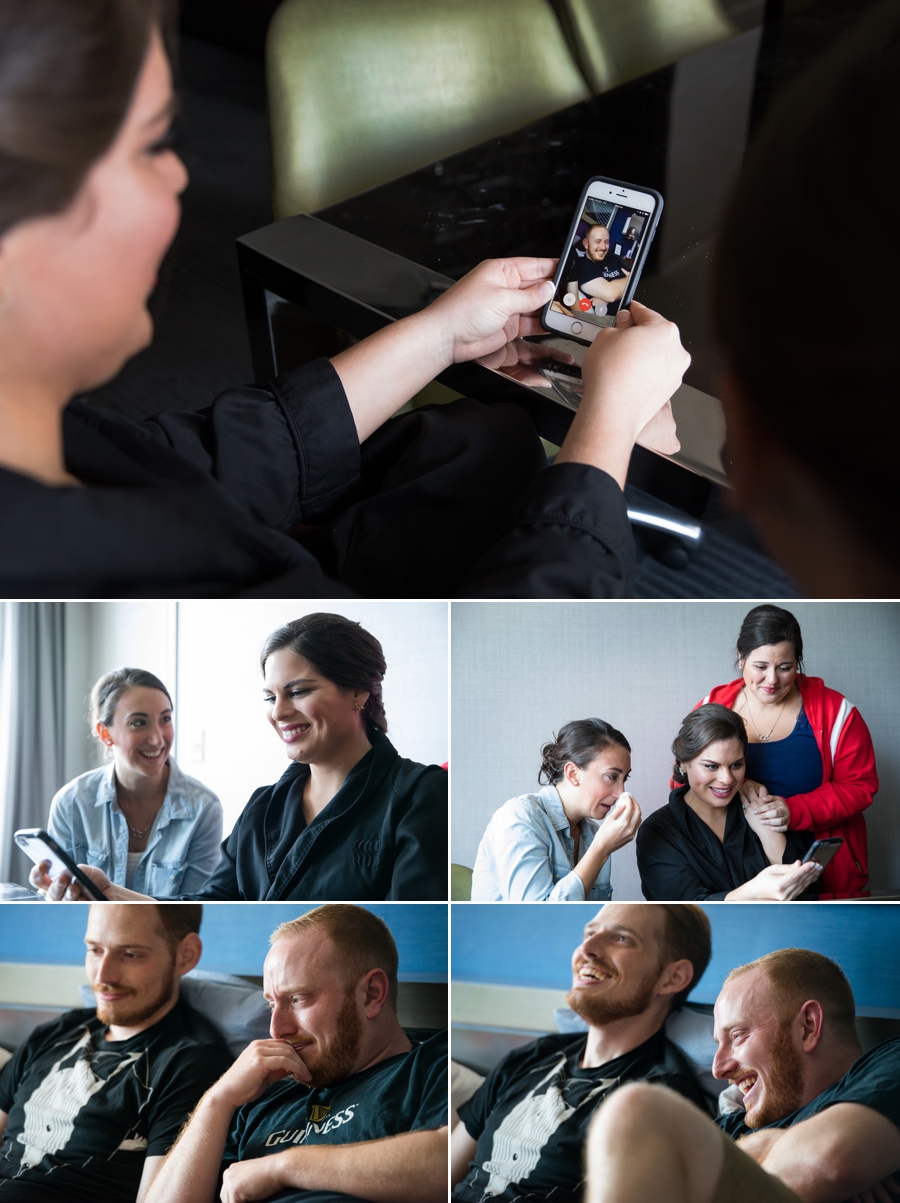 I absolutely loved Kara's wedding day ensemble.  Her dress and accessories matched her personality perfectly.  Elegant and beautiful, but comfortable and simple.  She wouldn't be spending the day yanking and twisting her dress or limping in her stilettos.  No one would step on her train or rip her bustle on the dancefloor.  Girlfriend could dance in this outfit!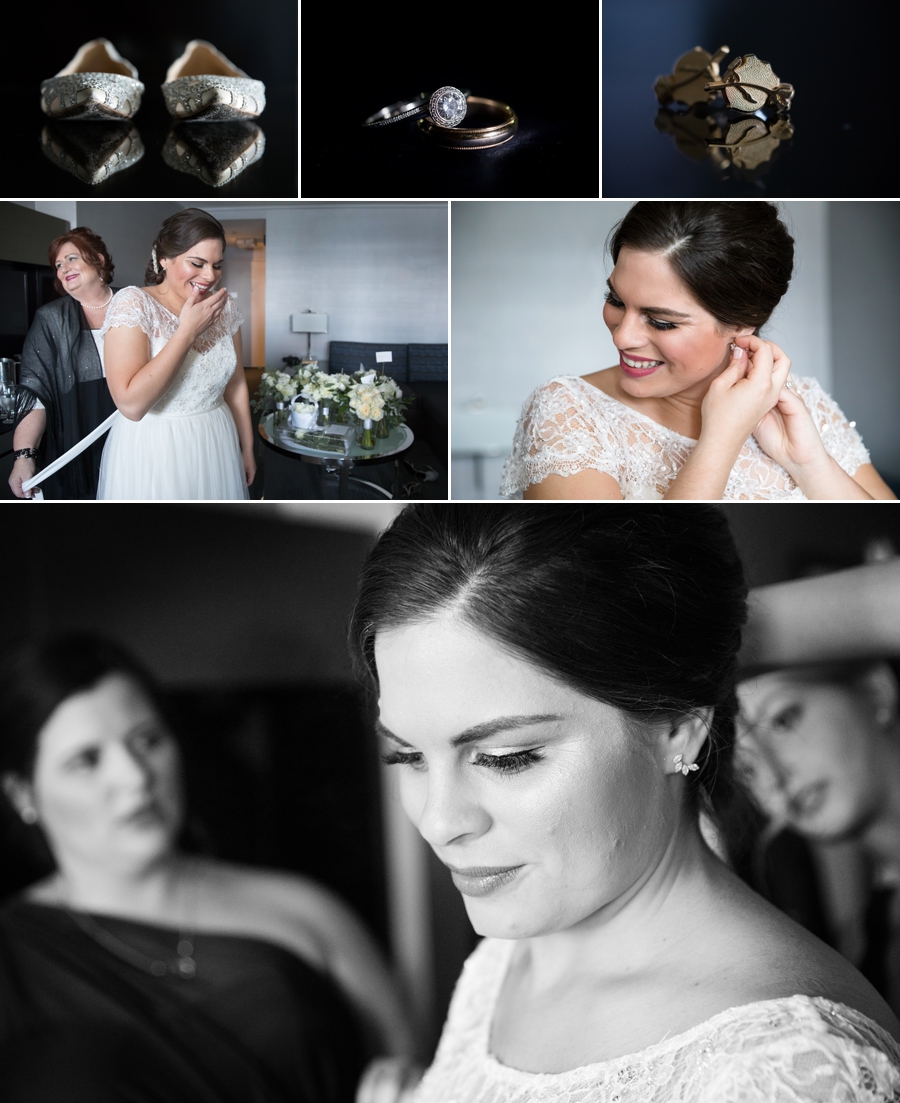 OK, one of the coolest first looks I've ever done.  Kara greeted her groom-to-be with two of their favorite beers…no joke.  I wanted to marry Kara at that moment.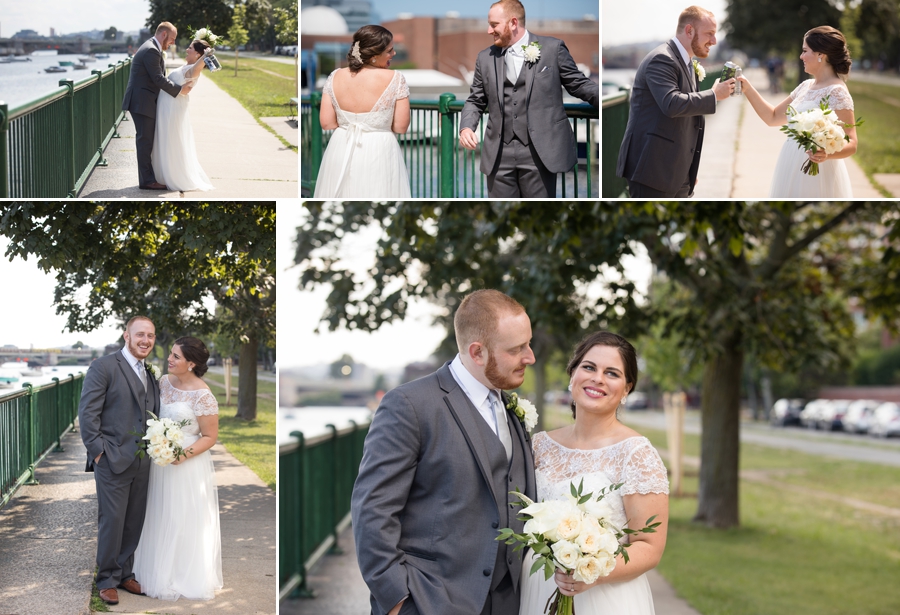 As we headed to the museum, Kara's excitement was bubbling over.  She would break out into spontaneous giggles and do a happy dance.  She was so excited to marry Adam.  She kept saying "I like him so much!"  When we got to the museum, we had a chance to head to their favorite spots and play.  You could really tell Kara and Adam were used to playing together.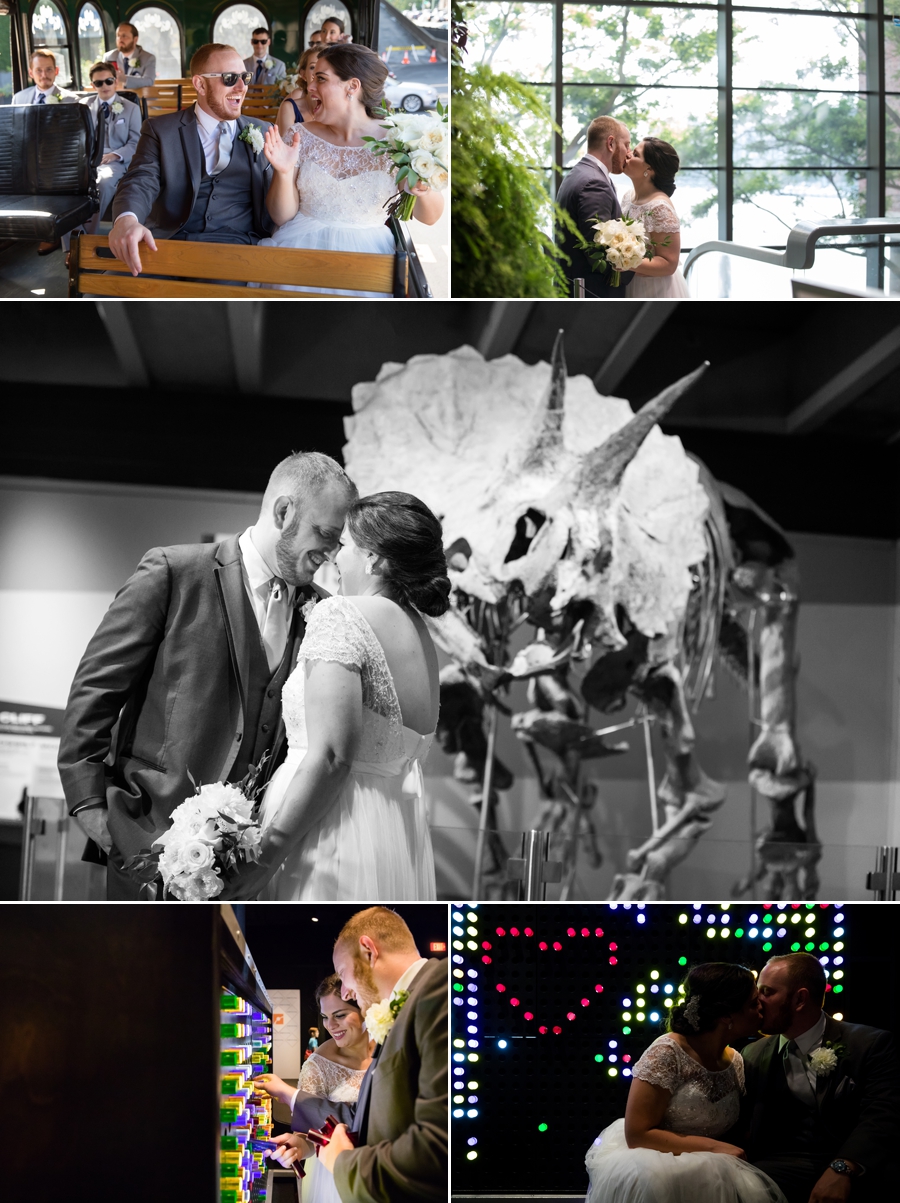 Kara's enthusiasm didn't go away during the ceremony,  check her out during the procession and recession.  Just as much energy!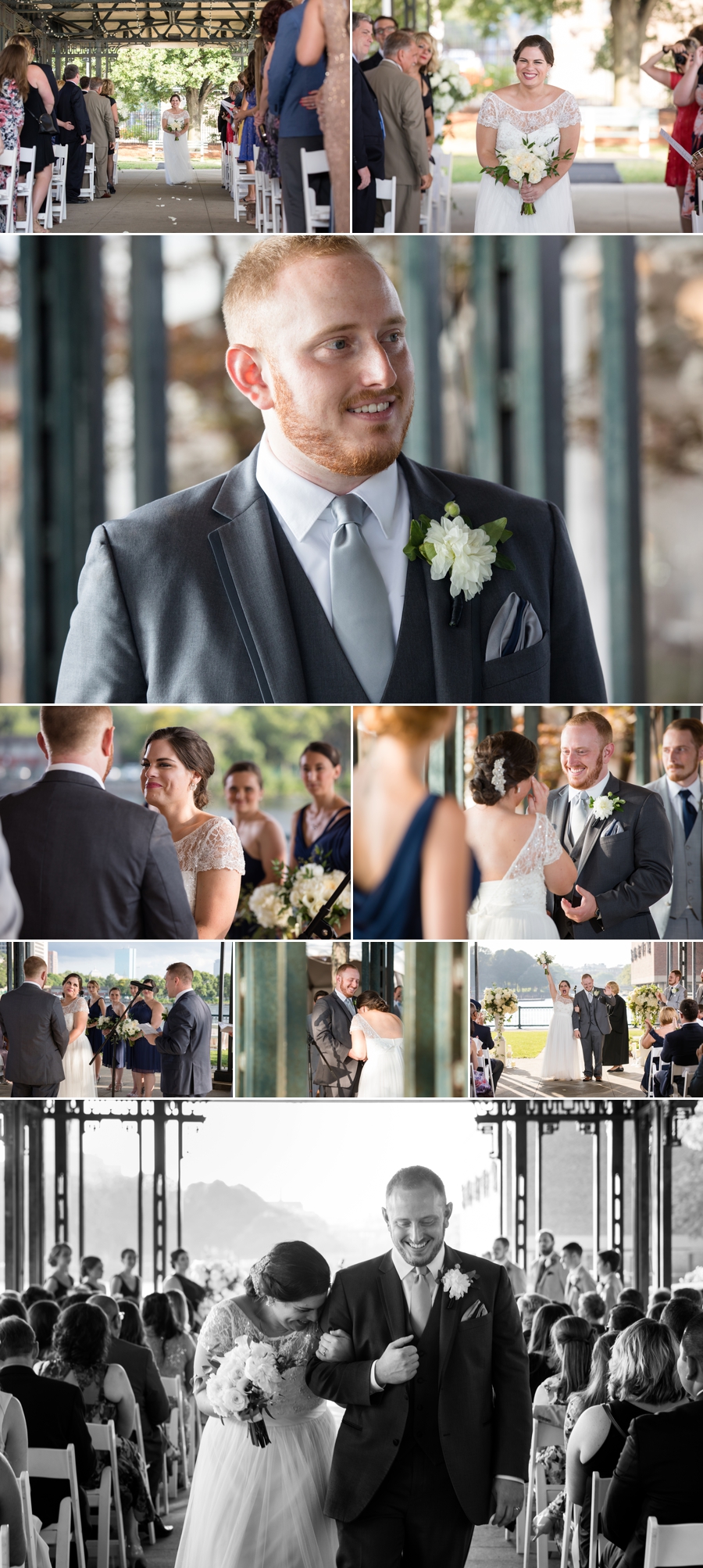 Can we all agree?  Kara is hooked…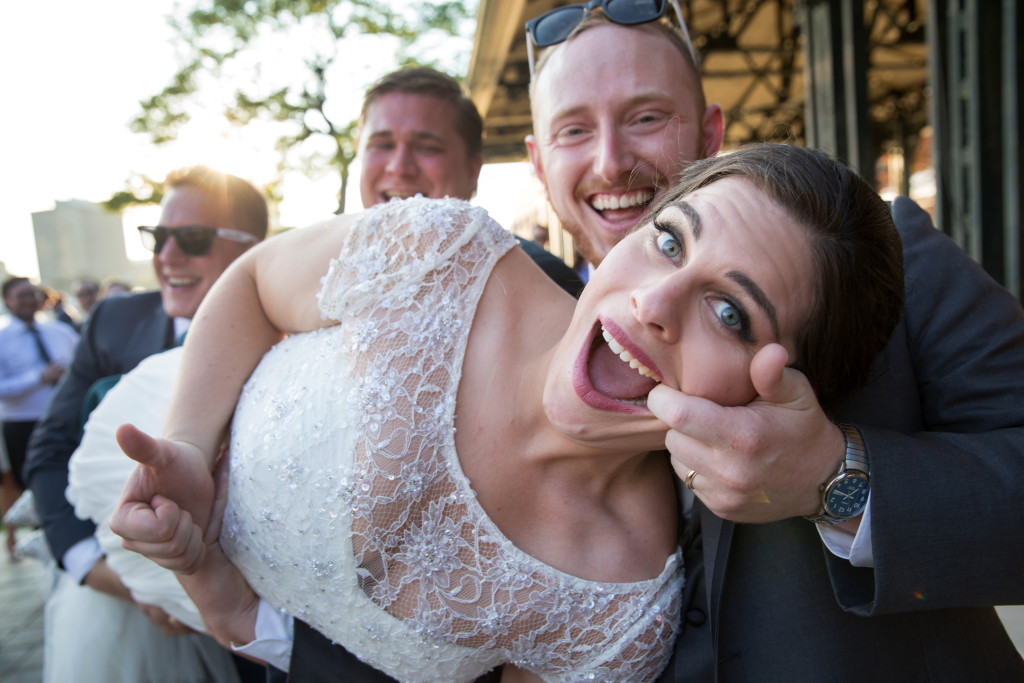 The tent at the museum was lovely.  The paper lanterns from the ceiling were a beautiful touch and I am in love with their cake topper!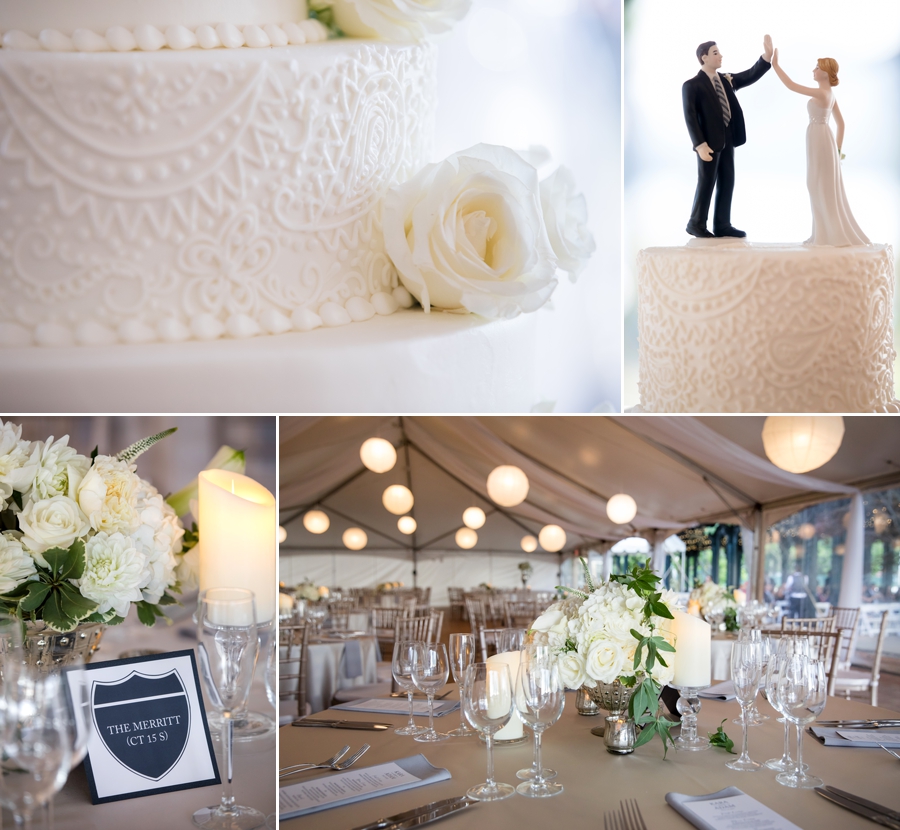 Toasts were, once again, fabulous.  Adam's brilliant, boisterous, bawdy, bacchanal brother's toast was filled with alliteration!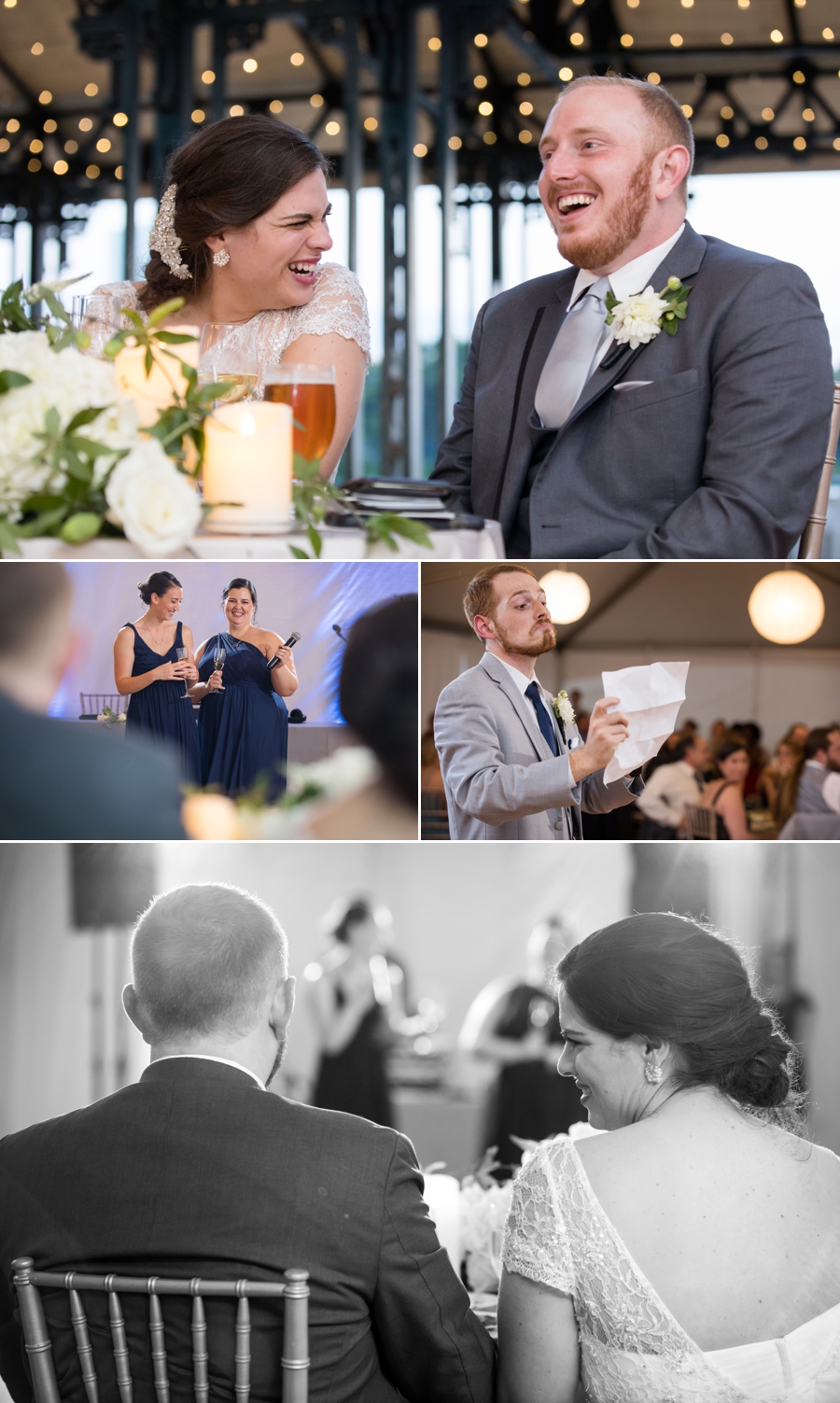 I love weddings on the water.  You get a chance to see Mother Nature show off.  We had a beautiful sunset that night.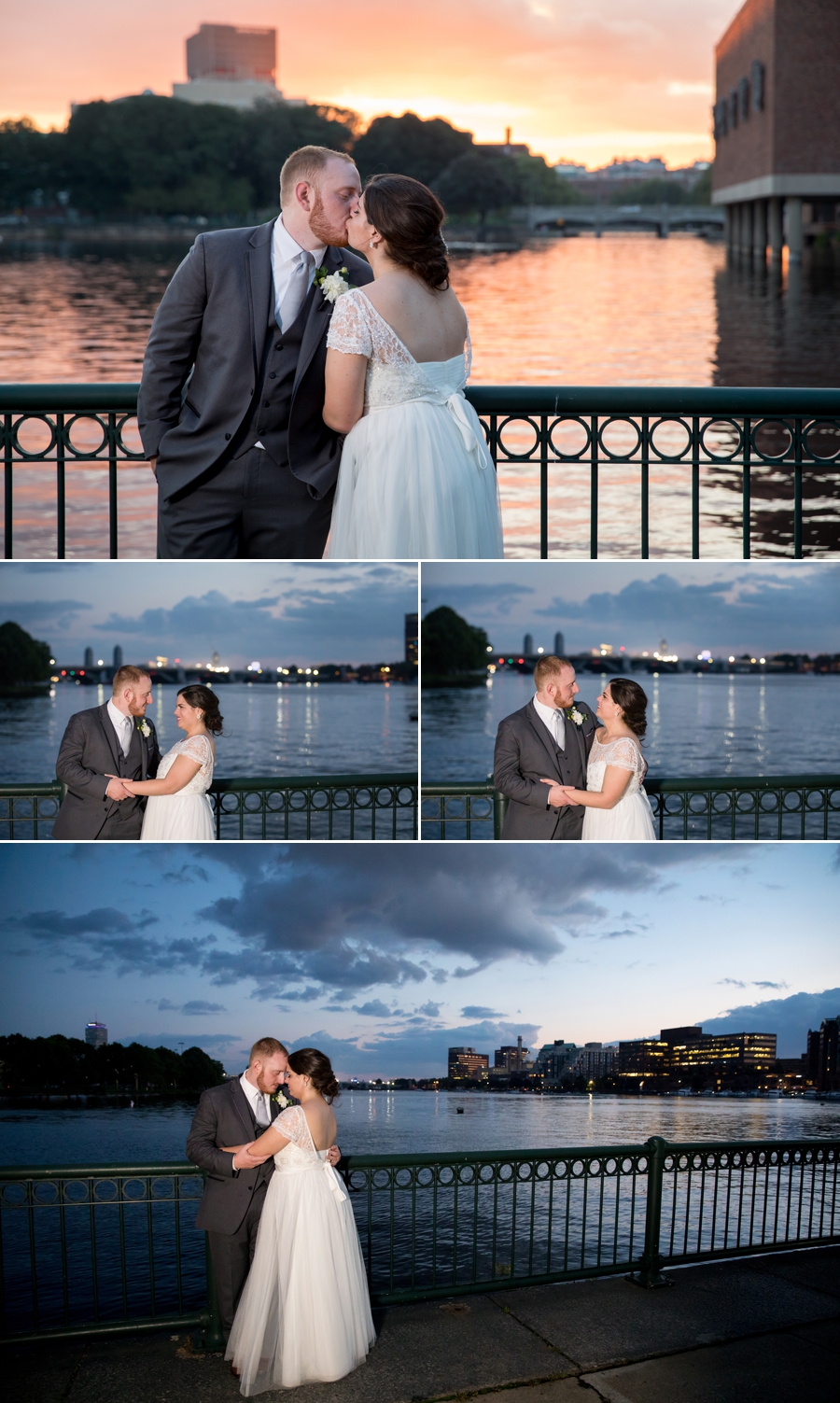 And OMG, the dancefloor…no really…the dancefloor…
Don't forget to check out their full slide show!
VENDORS
Event Planner – Simeral & Co.
Rehearsal Dinner Venue – Harvest Restaurant
Ceremony and Reception Venue – Museum of Science
Reception Caterer – Wolfgang Puck Catering
Getting Ready and First Look Location – Royal Sonesta, Cambridge
Videography – Ready Set Film
Florist – JNG Event Consulting
Hair and Makeup – Danielle Keefe
Save