I have to thank my good friend John LaRoche for referring me to Lauren Anthony.  I wonder if he know just how perfect this match was!  Anyone who knows me well knows I'm a proud geek.  I have Star Wars paraphernalia scattered around my home and a Harry Potter book going at all times.  When I know I have hours of editing to do, I put on the extended director's cut of Lord of the Rings.  Lauren and Anthony are totally my people!  I knew this at their engagement shoot at the Arnold Arboretum.  We walked into a beautiful wooded area and one of them whispered "This looks like the Shire."  I was in love.  At their wedding at Saphire Estate, Lauren and Anthony used a Lord of the Rings sword to cut their cake, a Honey Dukes sign straight out of Harry Potter at their candy table  and songs from both soundtracks scattered throughout the entire day.  It was so much fun!  Here are a few of my favorite images from the day.
Lauren and Anthony got ready right at Saphire Estate.  It was a sweet, calm start to the day.  I absolutely love the detail in Lauren's dress and Anthony's super cool cuff links!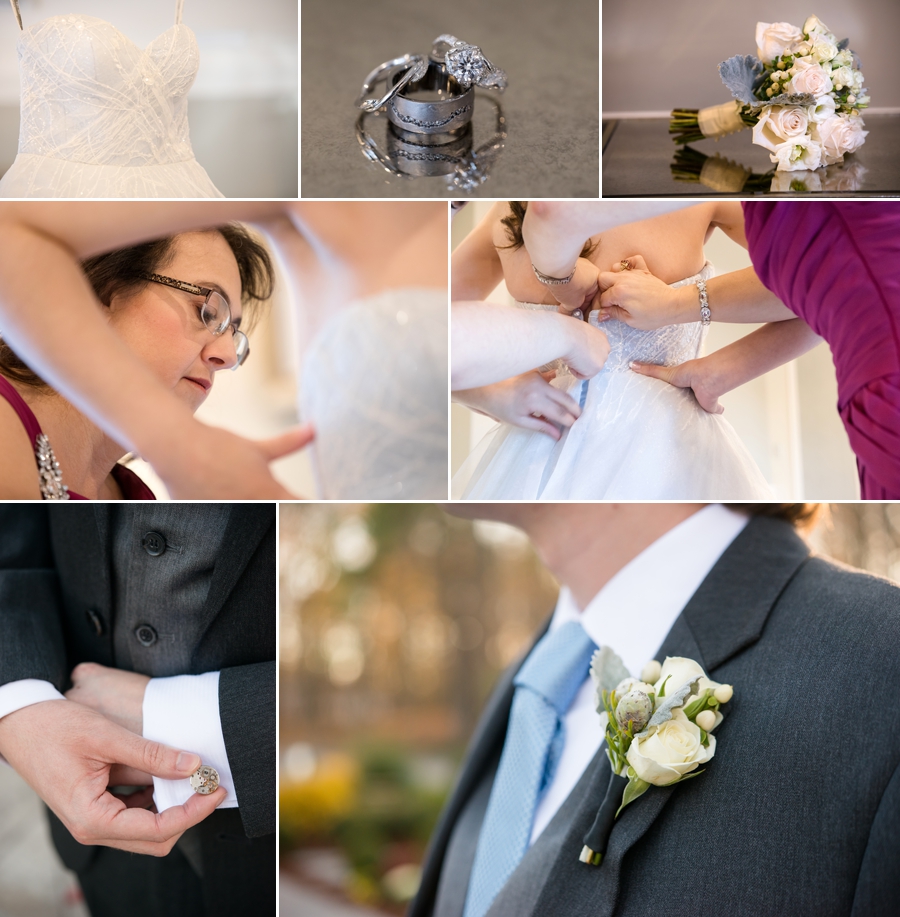 .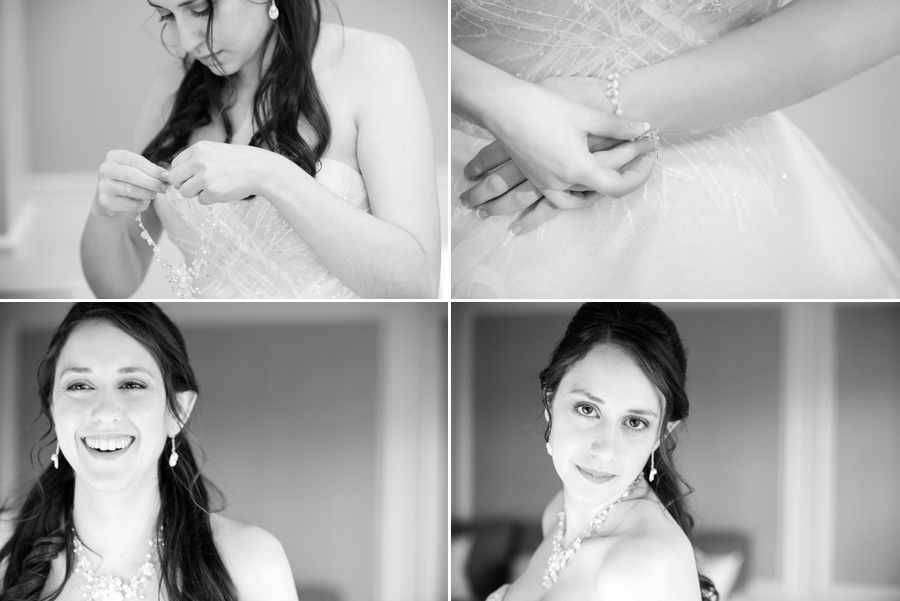 Their first look and formals were all taken in the late fall/early winter afternoon light.  It's some of the most gorgeous light of the year!  My favorite images are absolutely in the wooded area near the estate.  The sun darted in and out of the trees and created a totally romantic atmosphere.

The ceremony was inside the estate in front of the fireplace.  I was struck to see Anthony, normally a quiet guy, get a bit emotional and shed a tear.  You could see just how happy he was to be marrying Lauren.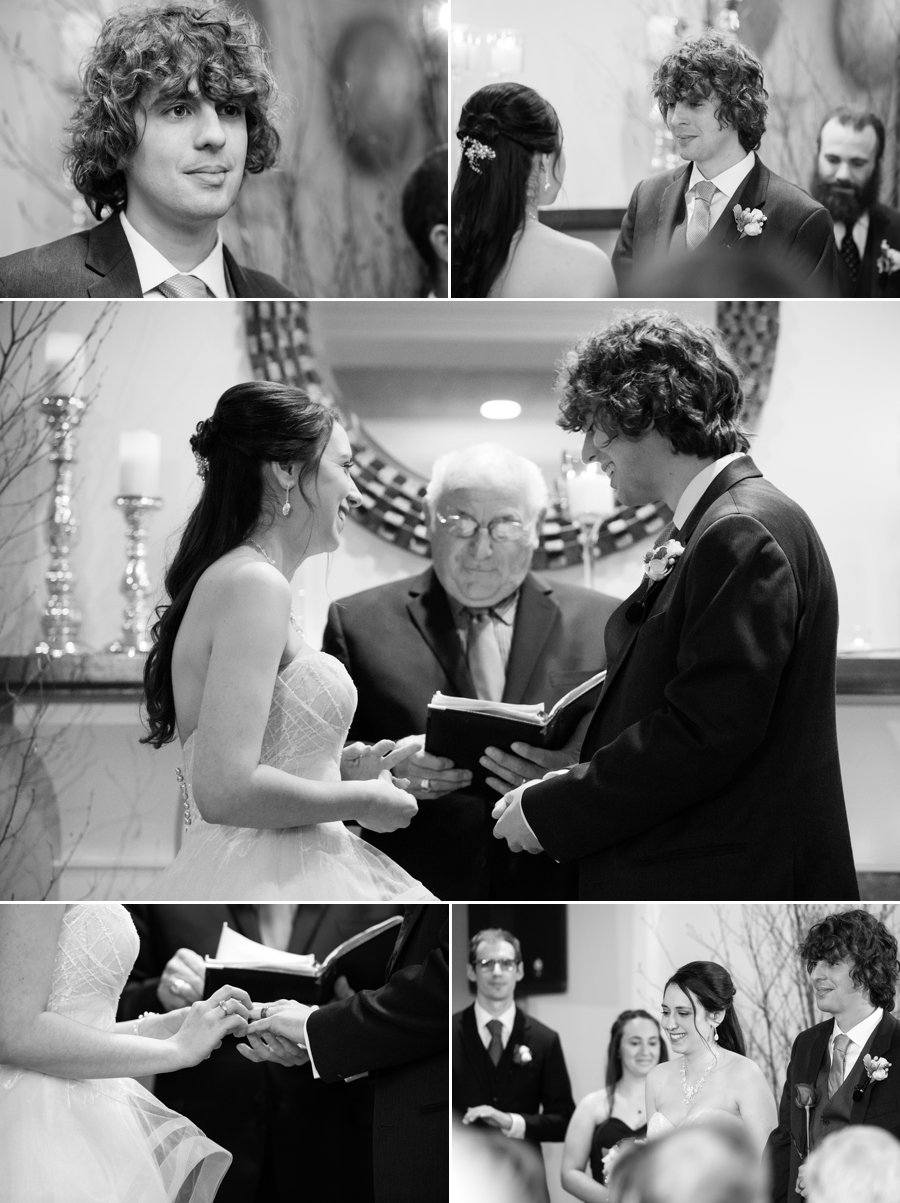 The decor took on a beautiful winter theme with ice blue lighting and lots of branch in the centerpieces.  I loved the birch placecard holders.  And I just can't get over the sword they used for the cake cutting!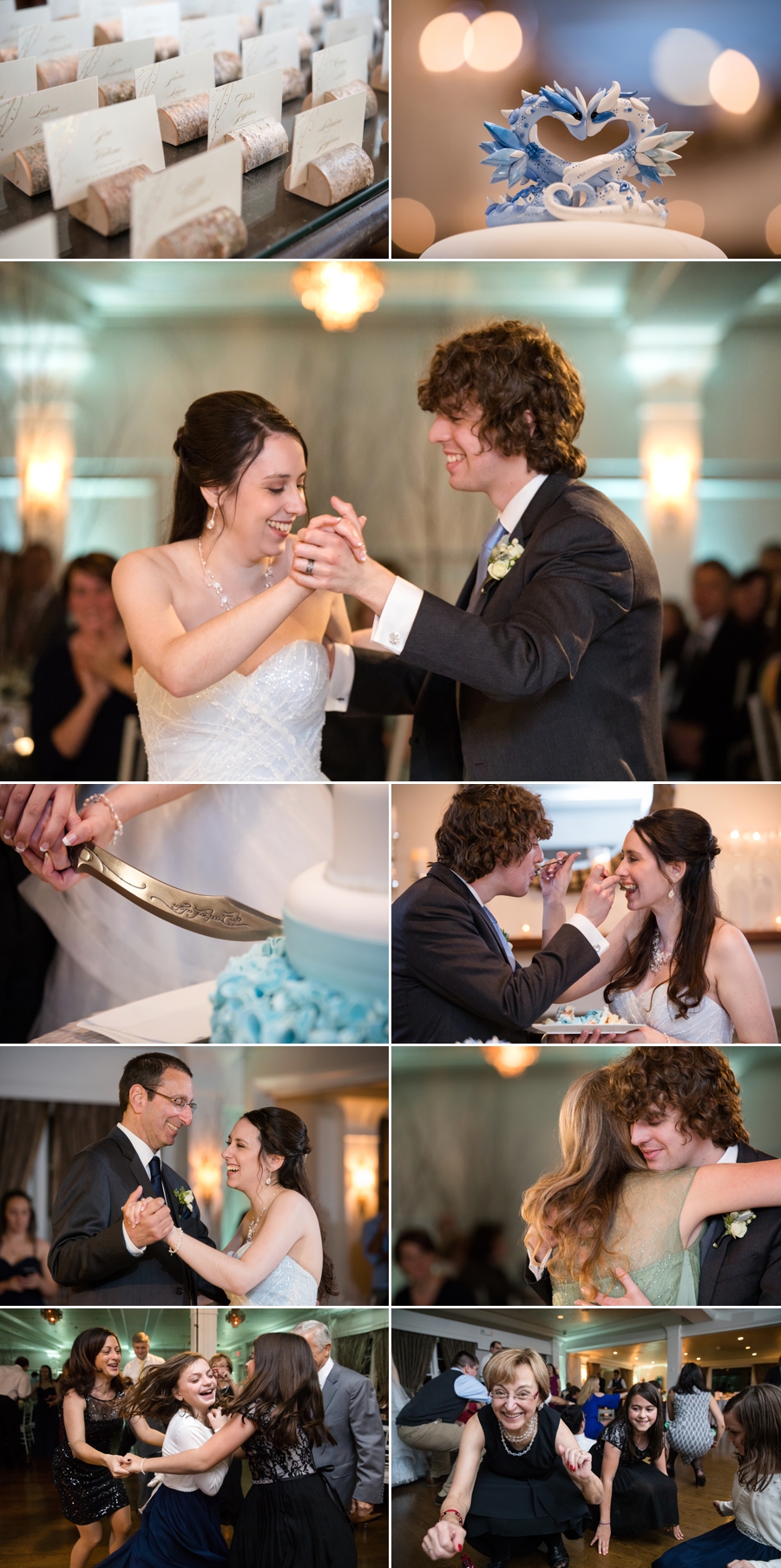 Last, but certainly not least, Anthony surprised Lauren with a beautiful firework display.  It was a foggy evening and the fireworks shining through the fog were eerie and gorgeous.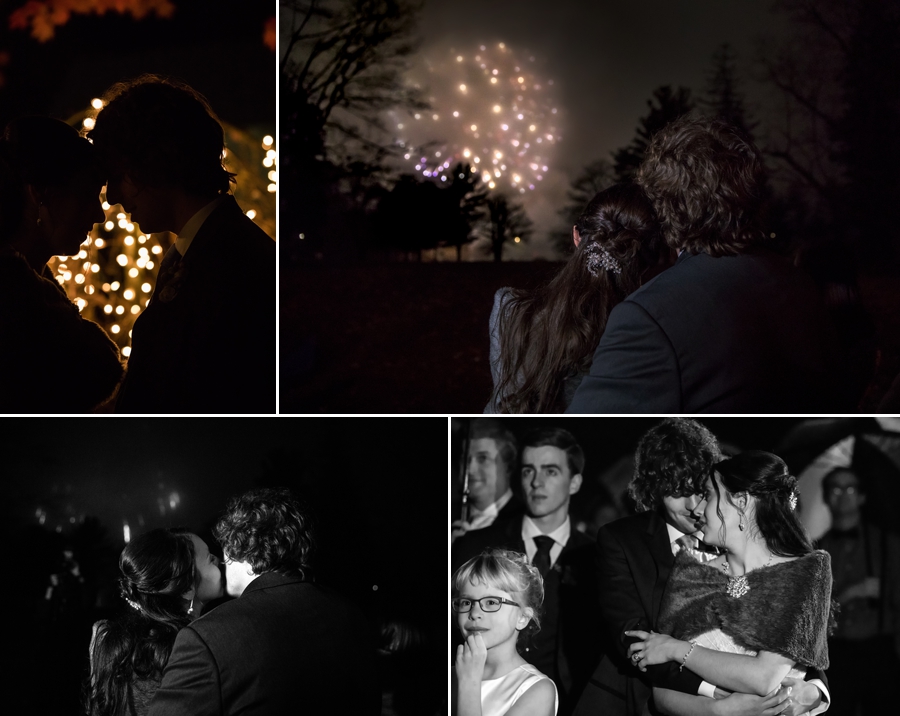 Don't forget to check out their entire slide show!
VENDORS
Venue – Saphire Estate
Florist – blueGuava, John LaRoche
Hair – James Aiden Salon in Nashua, NH
Dress – Allegria Bridal in Belmont, MA
Cake – Konditor Meister in Braintree, MA
DJ-Crackerjack Entertainment