Melissa and Chris' wedding hashtag was #whenlifegivesyoulennons.  When we saw that Hurricane Matthew was going to make his mark on their wedding day, I was determined to turn #lennons into #lennonaide!  And thankfully, Melissa and Chris were totally game.  They were amazing sports!  When I entered Melissa's room that day, I had no idea what to expect.  I knew getting photos against the amazing ocean view was the main reason she booked the Hyatt on Goat Island.  I was thrilled to see Melissa was in fabulous spirits and absolutely willing to brave the wind and the rain with me.  Thankfully, the Hyatt has a lovely pavilion on the water.  It just meant making our way out there.  Not an easy feat.  We wrapped Melissa in a hotel bathrobe and protected her with a huge umbrella.  Melissa made her way out with a giant smile on her face the entire time!  The backdrop was moody and gorgeous for their first look.  It was contrasted brilliantly by their bright smiles.  I was so thankful we had the chance to be out there.  After the first look, we headed inside.  My favorite images are probably the ones of Melissa and Chis huddled under the umbrella fighting the wind and rain and cracking up the entire way!  Melissa and Chris had a lovely ceremony and a fantastic celebration safe and dry in the Hyatt's ballrooms.  Here are some of my favorite images from the day.
Melissa's bridesmaids were a riot!  There was not a straight face in the room during their champagne toast

I can't get over this first look.  Melissa is a rare bride that will brave such extreme elements prior to her ceremony.  I give her total props!

And I'd like to point out there is nothing wrong with photos indoors!  The right photographer can turn any situation into an interesting photo.  We took advantage of Melissa and Chris' large wedding party to create their own interesting look.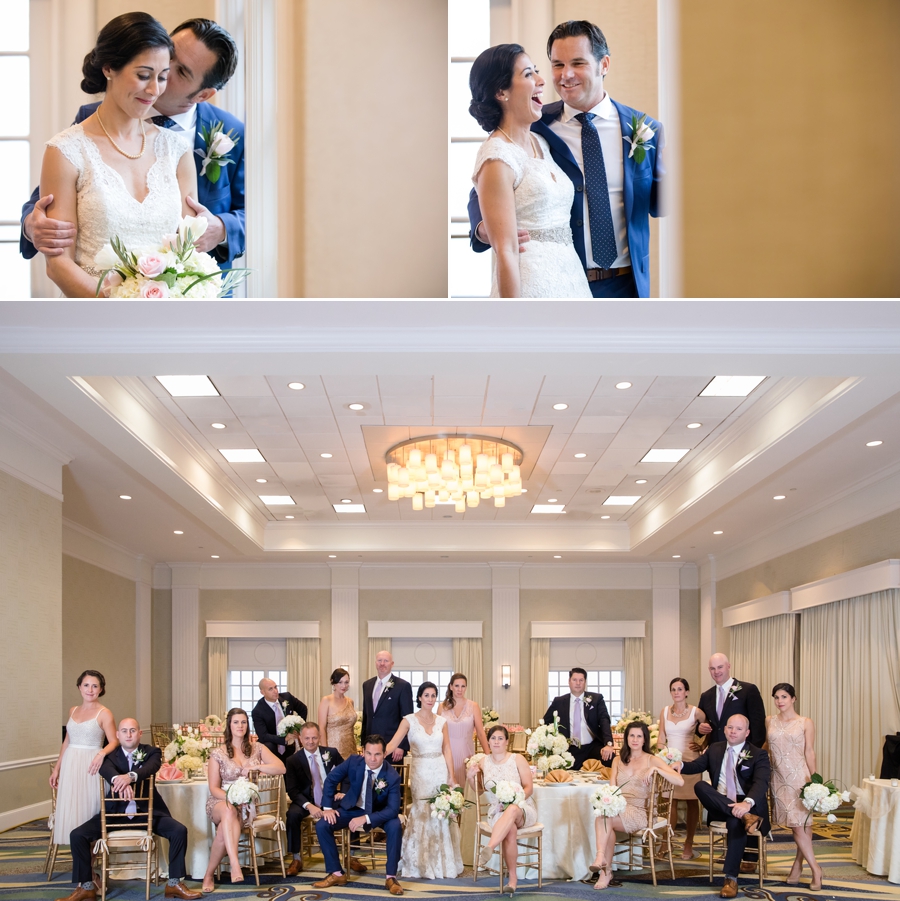 Melissa and Chris had a lovely new tradition incorporated into their wedding ceremony.  They each wrote special notes to one and other.  The notes were passed down through the wedding party and handed to the bride and groom and finally locked into a box with a special bottle of wine to be opened on a special anniversary.

The ballroom at the Hyatt was beautifully decorated with soft white flowers, watercolor accents and lovely golden up-lighting.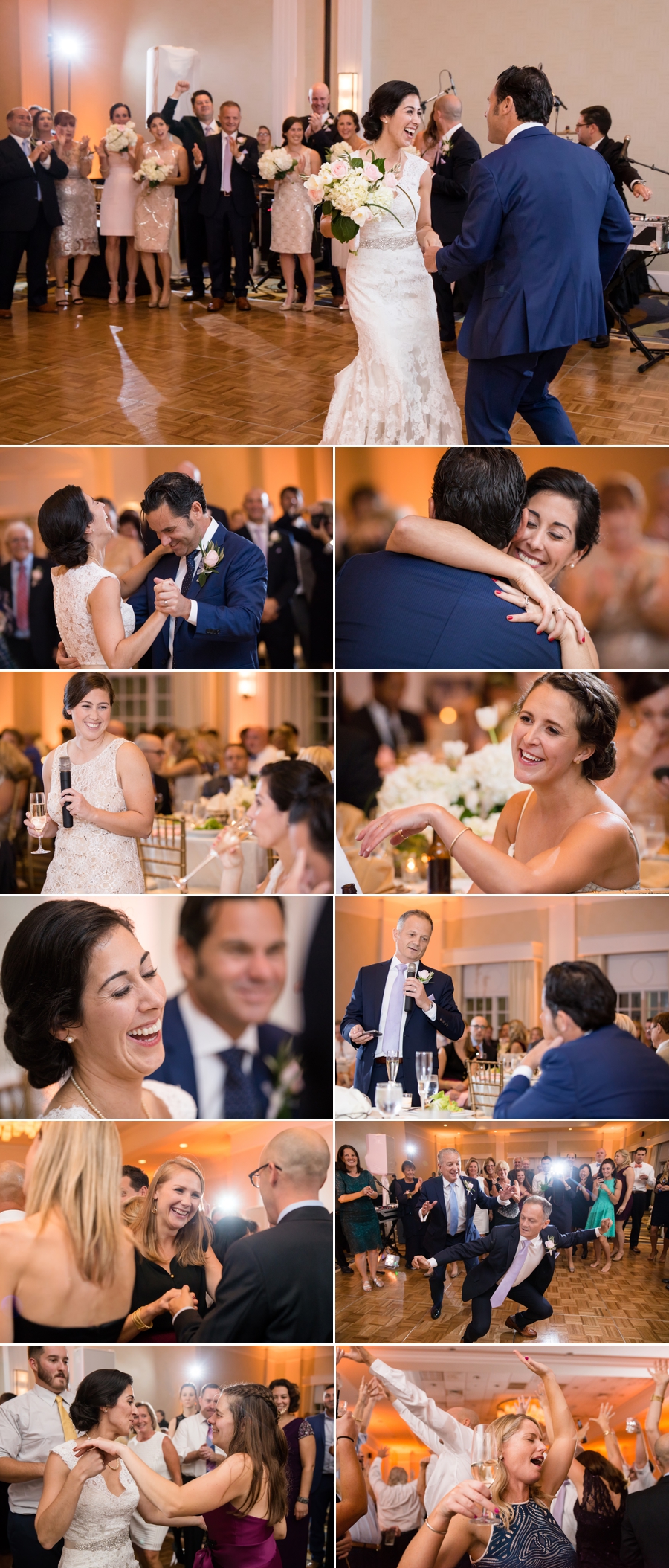 Don't forget to check out their full slide show!
VENDORS
Ceremony and Reception Venue – Hyatt Regency, Newport
Day of Planner – Michaela Lamb
Hair and Makeup – Lynda Williams
Dress – Alterations by Rosa Salem, MA, (978) 745-0474
DJ – Victor Events