Katelyn came to me through a former couple, Kate and John whom I absolutely love and adore!  So I was pretty sure Katelyn, Corey and I were going to have a blast working together.  I was right!  I knew immediately at our engagement session that Katelyn and Corey were meant for each other.  They were so easy together.  Everything was just light and fun.  We started Katelyn and Corey's wedding day getting ready at the Lenox Hotel.  The hotel has gorgeous Boston charm.  They were married at their neighborhood church, Saint Mary's in Charlestown.  We took all our formal photos a short walk away at the Bunker Hill Monument.  The late afternoon light was just gorgeous.  Then we headed back to the Lenox Hotel where we were able to sneak up to the roof and take some fabulous evening shots before the big celebration was kicked off!  Here are some of my favorite images from the day.
Katelyn was just gorgeous on her wedding day.  And you don't have to go very far to see where she gets her looks.  Check out how stunning her mom is!  Katelyn incorporated an important and touching memorial to her brother who is no longer with us.  She and her wedding party all wore T-shirts in his honor.  She also held a locket with his photo in her bouquet.  It was a lovely way to keep him close to her the entire day.

Saint Mary's church is gorgeous.  I loved shooting there.  But we could have been in a black box and I still would have gotten amazing photos.  The moments captured between Katelyn and Corey were just adorable.  It was like they were the only two people in the church.  Katelyn and Corey were introduced by a friend.  And the priest gave that friend her due by asking her to stand in the middle of the ceremony!

We had the most gorgeous light for formals.  The setting sun gave the scene a pretty, warm glow.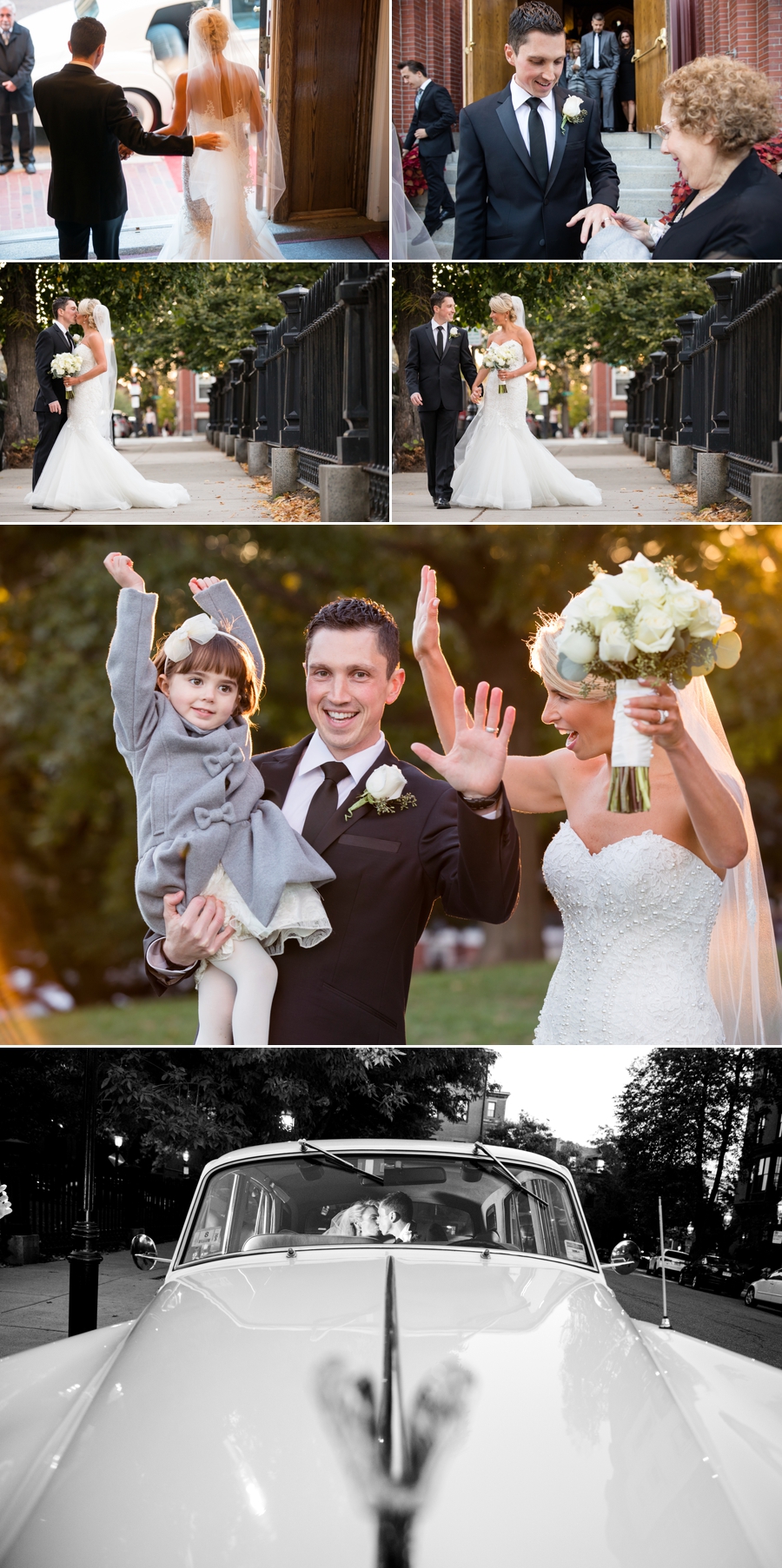 When we got back to the hotel, my second shooter dashed into the ballroom to take detail shots while Katelyn, Corey and I ran to the roof to take some evening shots.  The roof at the Lenox Hotel is truly a special place.  You're right in the middle of the city with sparkling lights all around.  And the iconic Lenox sign is a must-get shot.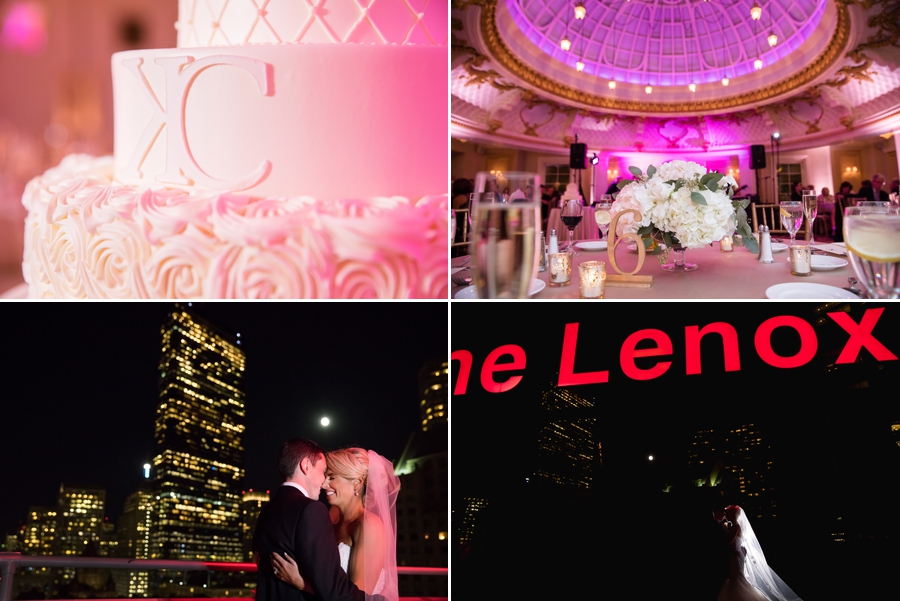 The ballroom was gorgeous.  The pink up-lighting made the dome come to life.  It was a beautiful celebration with my favorite kind of toasts.  Laughter through tears.

Katelyn was a joy to shoot at the party.  She floated through the room beaming.  Oh and what a dancefloor!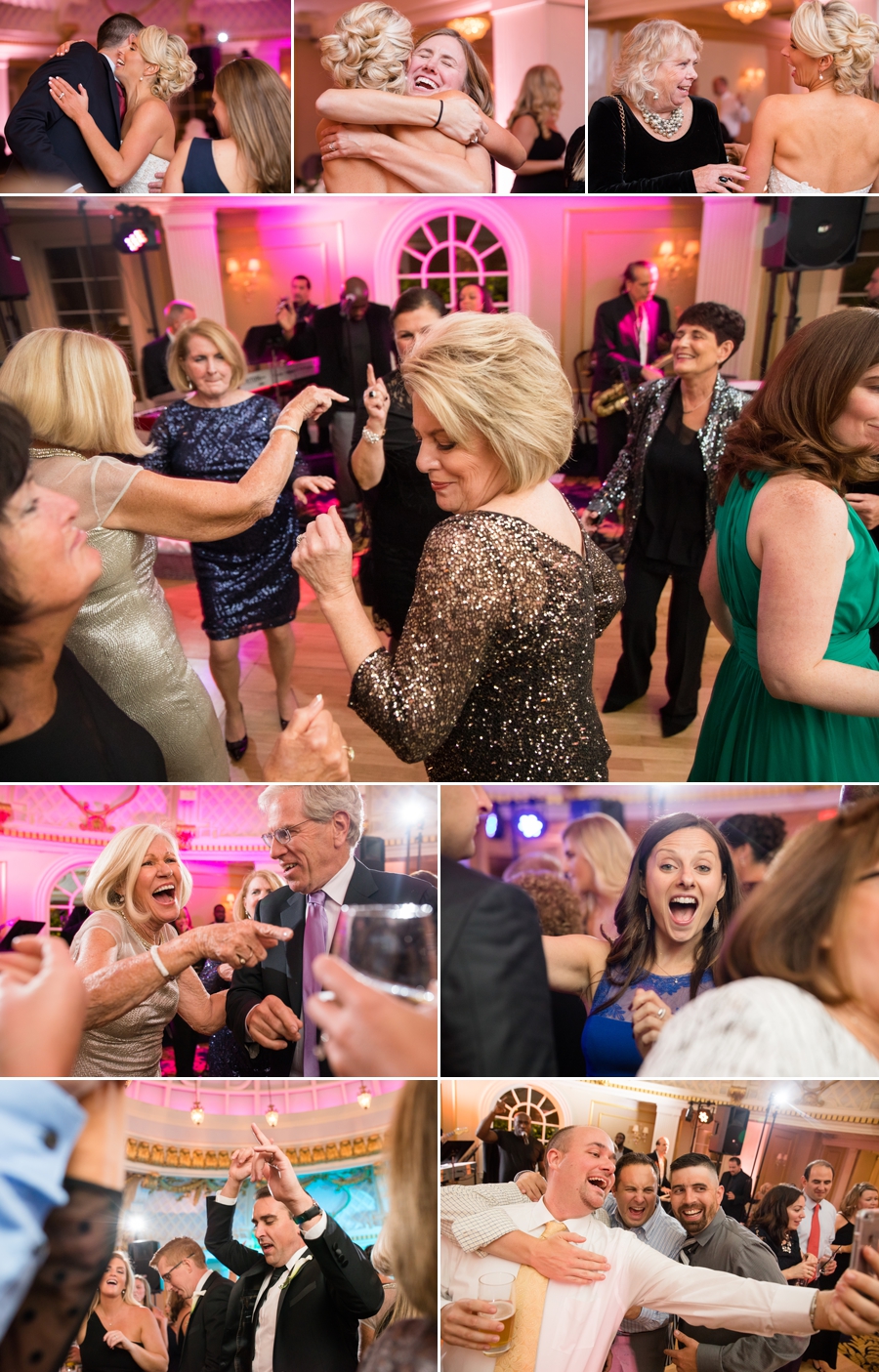 Don't forget to check out their full slide show!
VENDORS
Reception Venue – The Lenox Hotel
Ceremony – Saint Mary's Church, Charlestown
Florist – Flowers by Annette Rinaldi
Hair – Aldine Rasso, 617 797 0256
Makeup – Nicola Rodolosi, nicoro978@yahoo.com
Dress – Bride n Belle Boutique
Photo Booth – The Swoon Booth
Band – Clockwork Band