Nikki and Ben could not have been more fun on their wedding day!  It was a gorgeous day in Boston and we had a bast hoping from place to place for some iconic Boston photos.  We started the day getting ready at the gorgeous Intercontinental Hotel.  We took some fabulous formal photos on the Greenway and on the waterfront.  Then we all headed to the EpiCenter for the ceremony and reception.  It's such a cool spot for a wedding.  Here are some of my favorite images from the day.
I spent the entire time getting ready obsessed with Nikki's amazing blue eyes.  They were brilliant!  And her gorgeous makeup and lashes made them pop even more.

The first look was just behind the Intercontinental Hotel on Boston Harbor.  As soon as Nikki saw Ben, the happy tears started.  It was so sweet.  After some photos there, the wedding party jumped on a bus for some more photos across the way by the courthouse.  I love the view of the Boston Harbor Hotel archway from that spot.  It just screams Boston!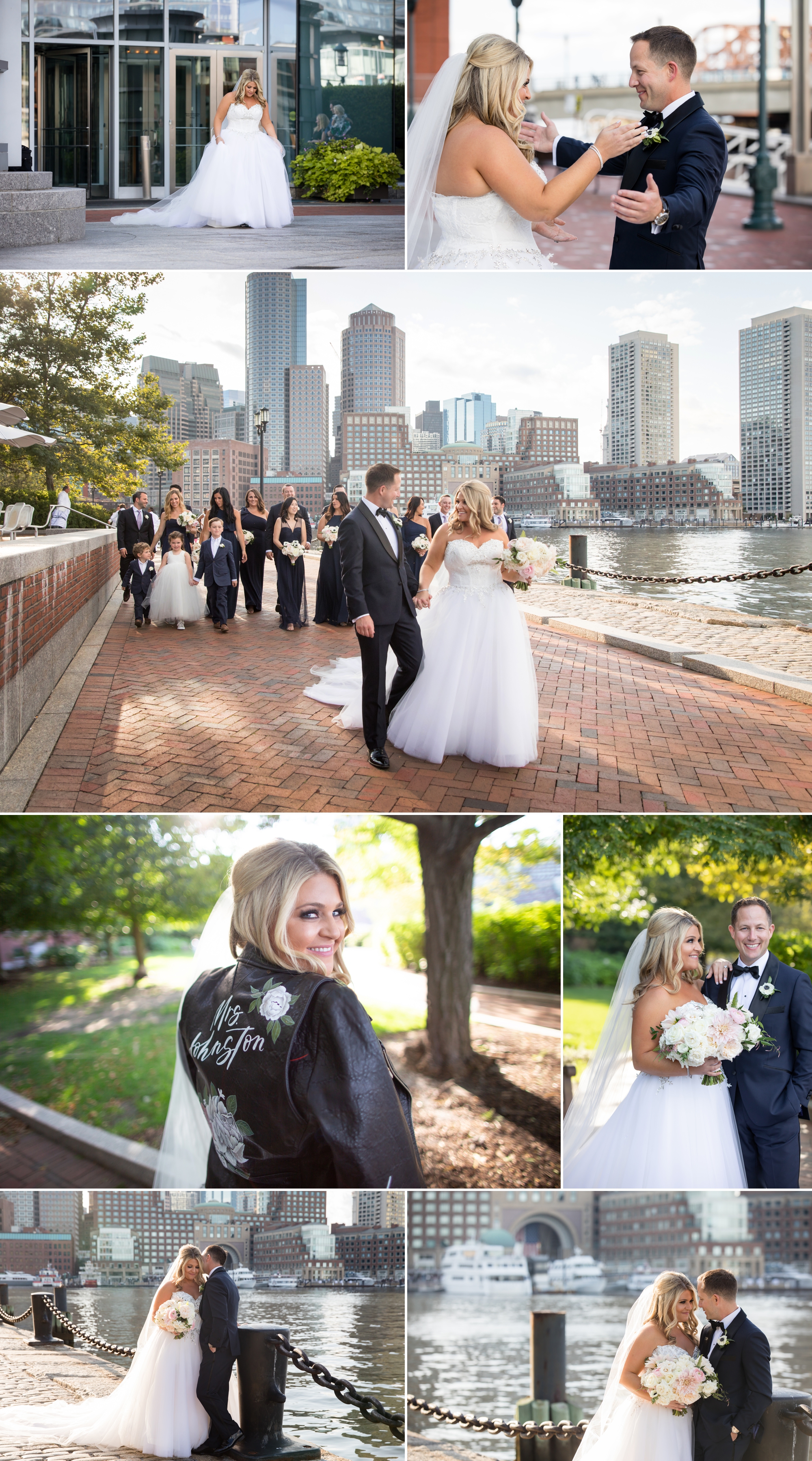 Nikki and Bed did a fabulous job decorating the EpiCenter for the wedding ceremony.  The white drape around the room softened the space and made a beautiful glow.  Nikki's happy tears continued throughout the ceremony.  She was just adorable.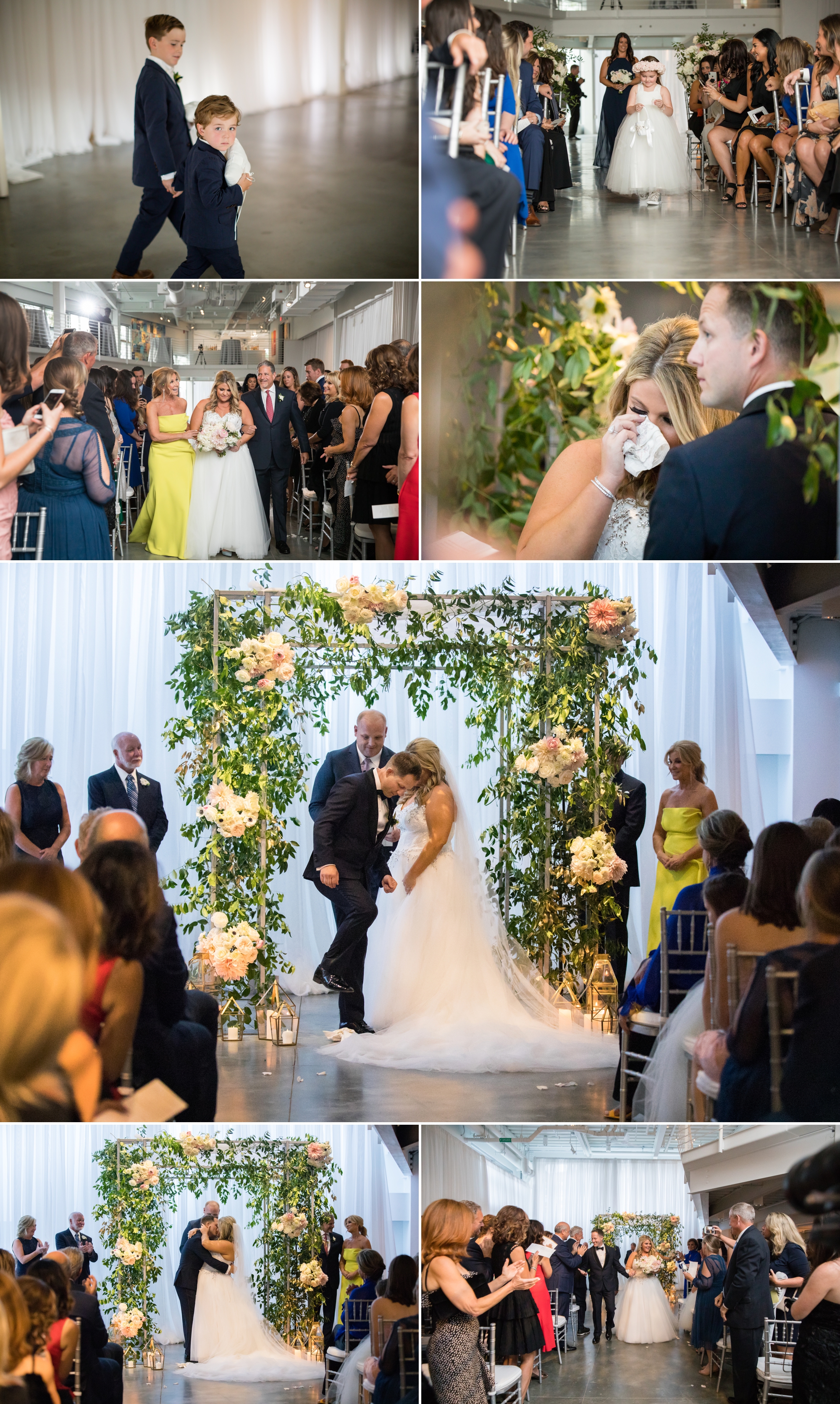 Nikki and Ben simply outdid themselves with the decor in the main room of the EpiCenter.  They hired my good friend Suzanne Lowell for lighting.  She can transform any space into something truly special.  She's a photographer's dream partner!  She hung the most lovely globe lights from the ceiling.  The light from them danced in the glass door of the EpiCenter.  I loved it!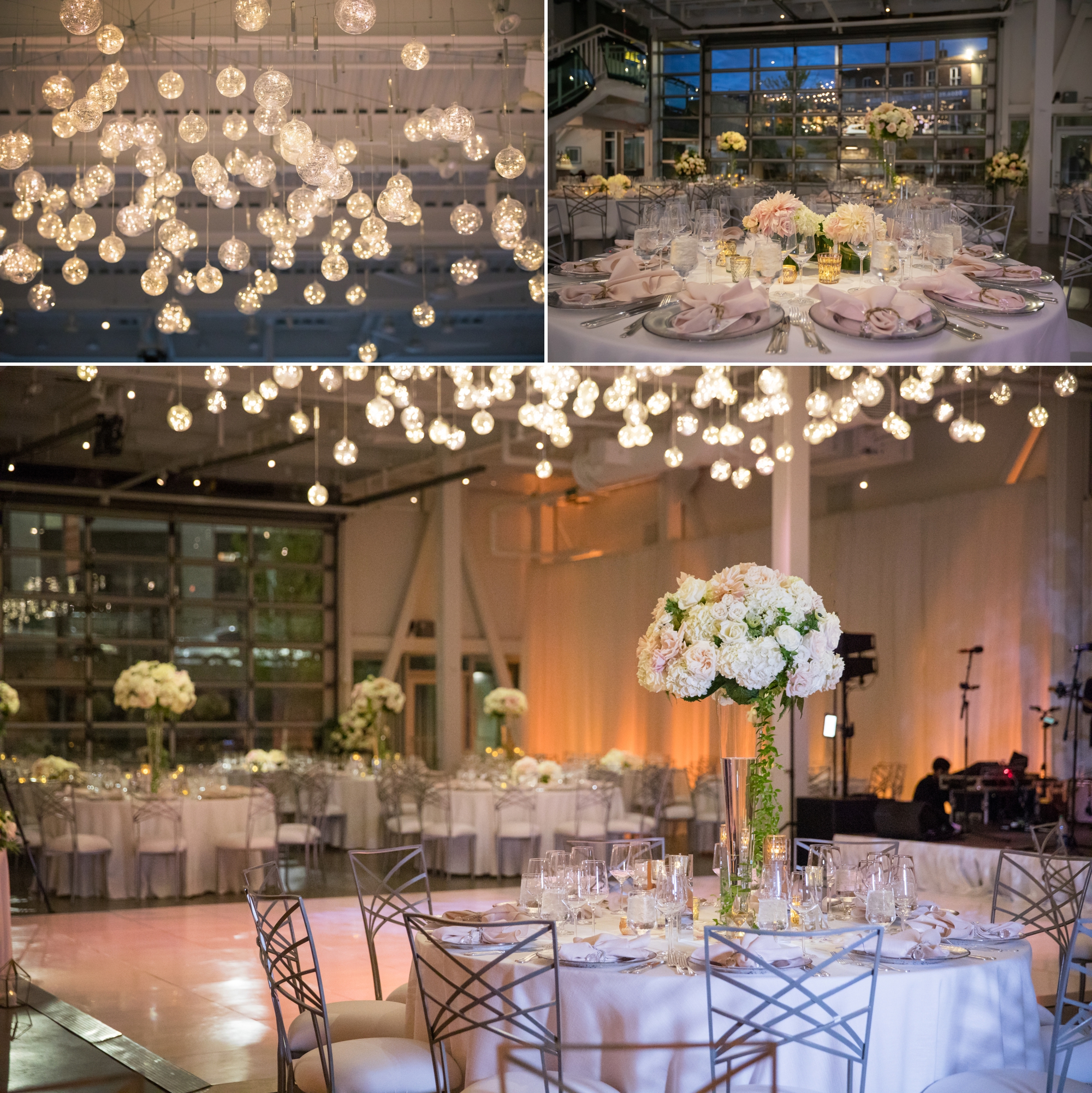 And of course, it was a fabulous party.  Guests danced all night!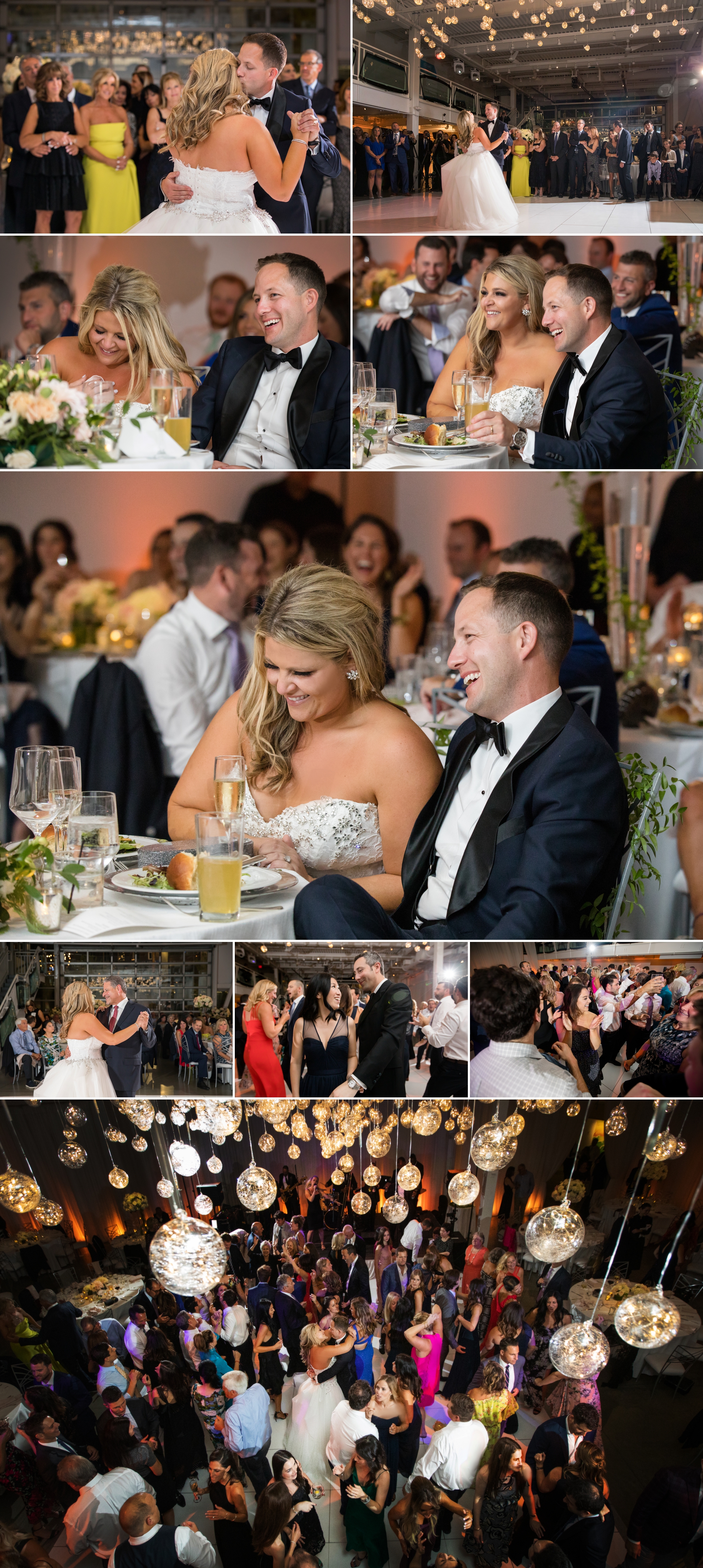 Don't forget to check out their full slide show!
Vendors
Venue – Artists for Humanity, EpiCenter Boston
Event Planner – A Soiree Production
Caterer – Gourmet Caterers
Florist – Poppy Floral
Lighting – SBLighting
Rentals – Peak Event Rentals
Entertainment – Big Party Orchestra
Makeup – Dani Wagener
Hair – Erik Howard, Will Charles Salon
Videographer – Heirloom Productions