Shannon and Stephen's wedding was a family affair!  Team Cole was in full force.  Shannon started the day getting ready at her parent's home while Stephen got ready in their own home.  The ceremony and some gorgeous outdoor photos of the bride and groom were at Saint Monica Parish and the celebration was at Tewksbury Country Club.  Here are some of my favorite photos from the day.
When we arrived at Shannon's house, we walked in on her and her dad practicing their father daughter dance.  It was adorable!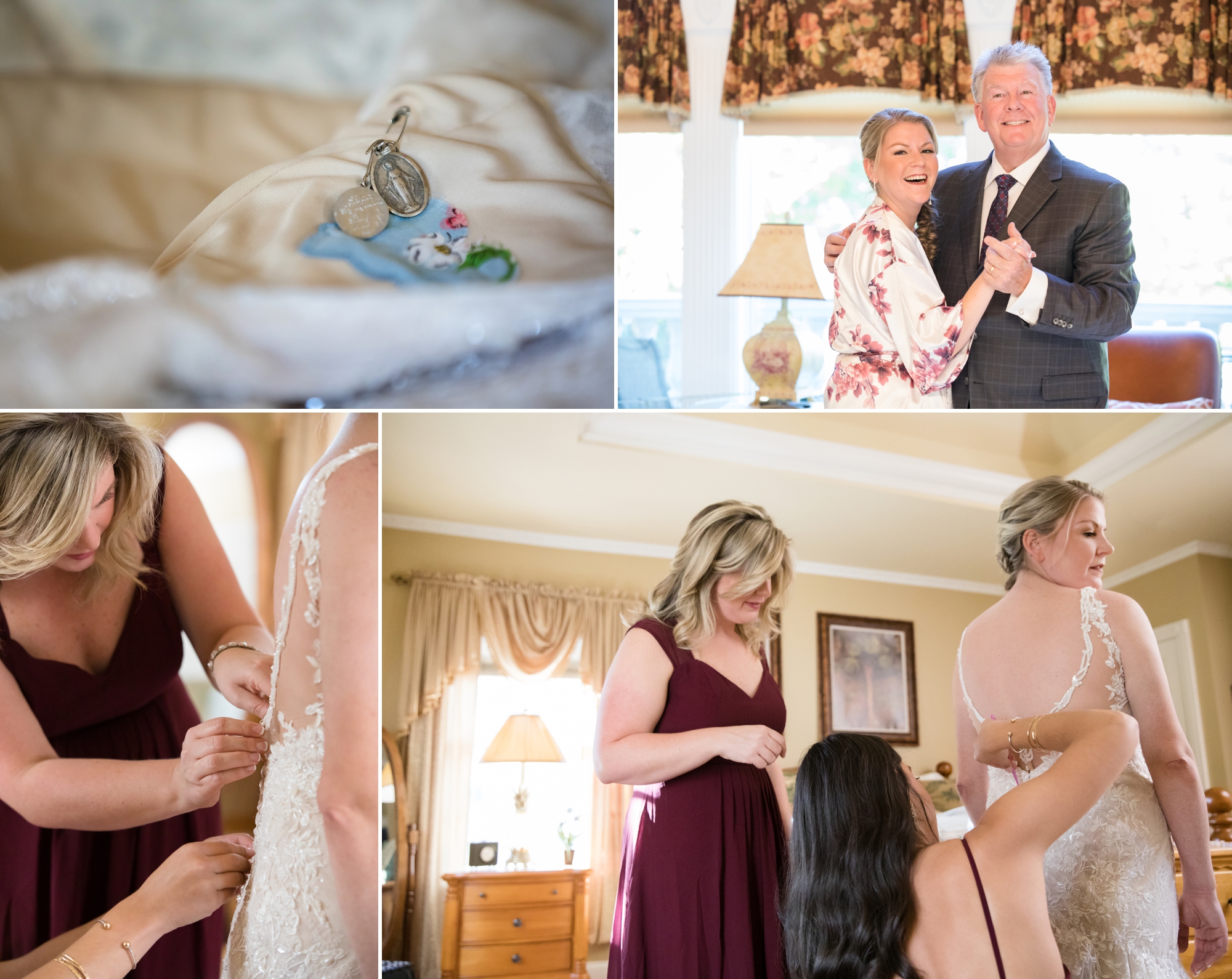 Stephen surprised Shannon with a card and a gift prior to the wedding.  I love photographing those special moments when the bride hears from her husband to be on their wedding day.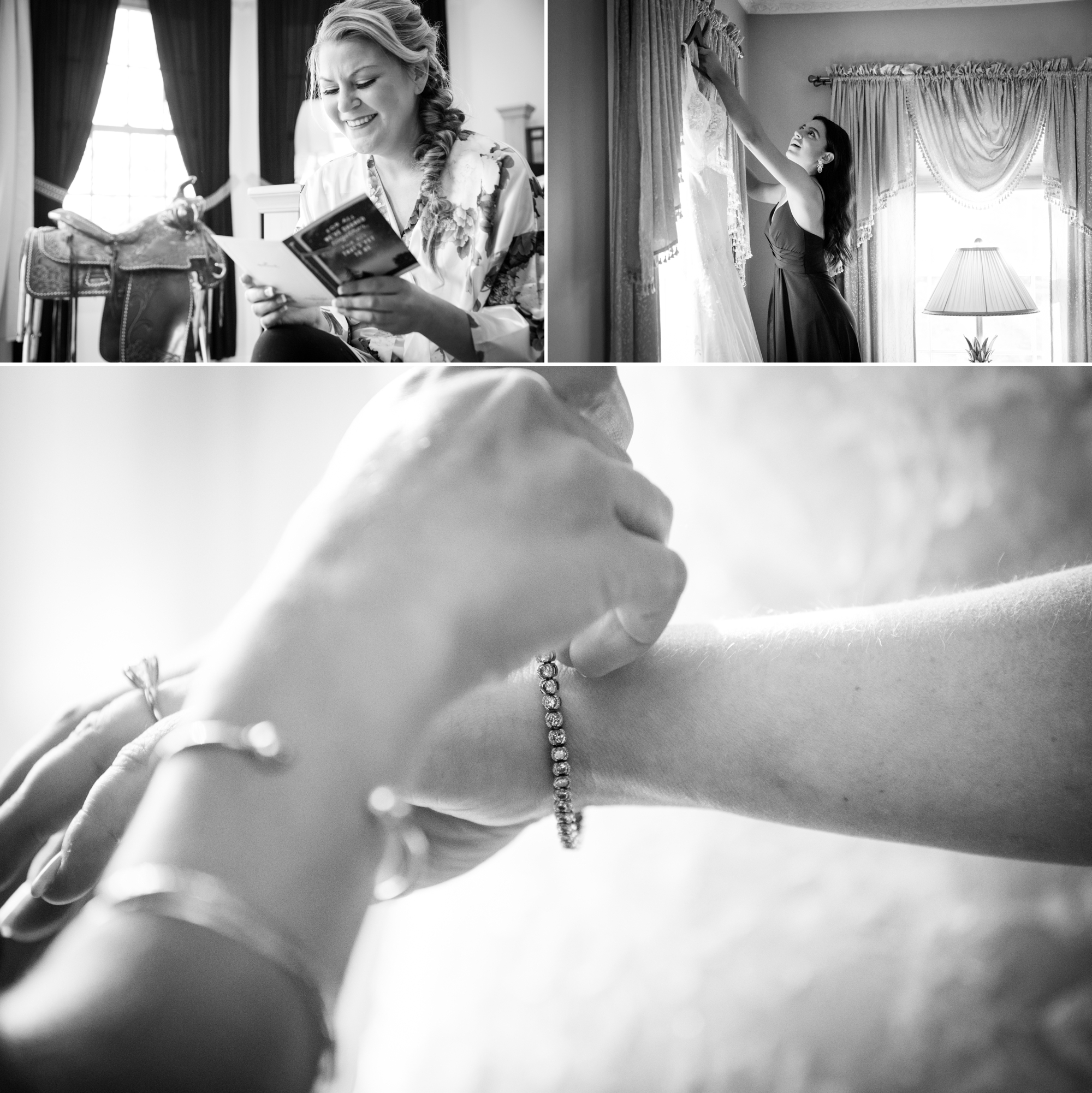 There was a gorgeous spot behind Shannon's parent's home for some formal photos.  Shannon looked absolutely beautiful set against the emerging fall colors.  Meanwhile, Stephen was preparing for his big day.  I have a feeling he's not a fan of formal wear.  Check out his face getting buttoned up!  But he looked awful handsome.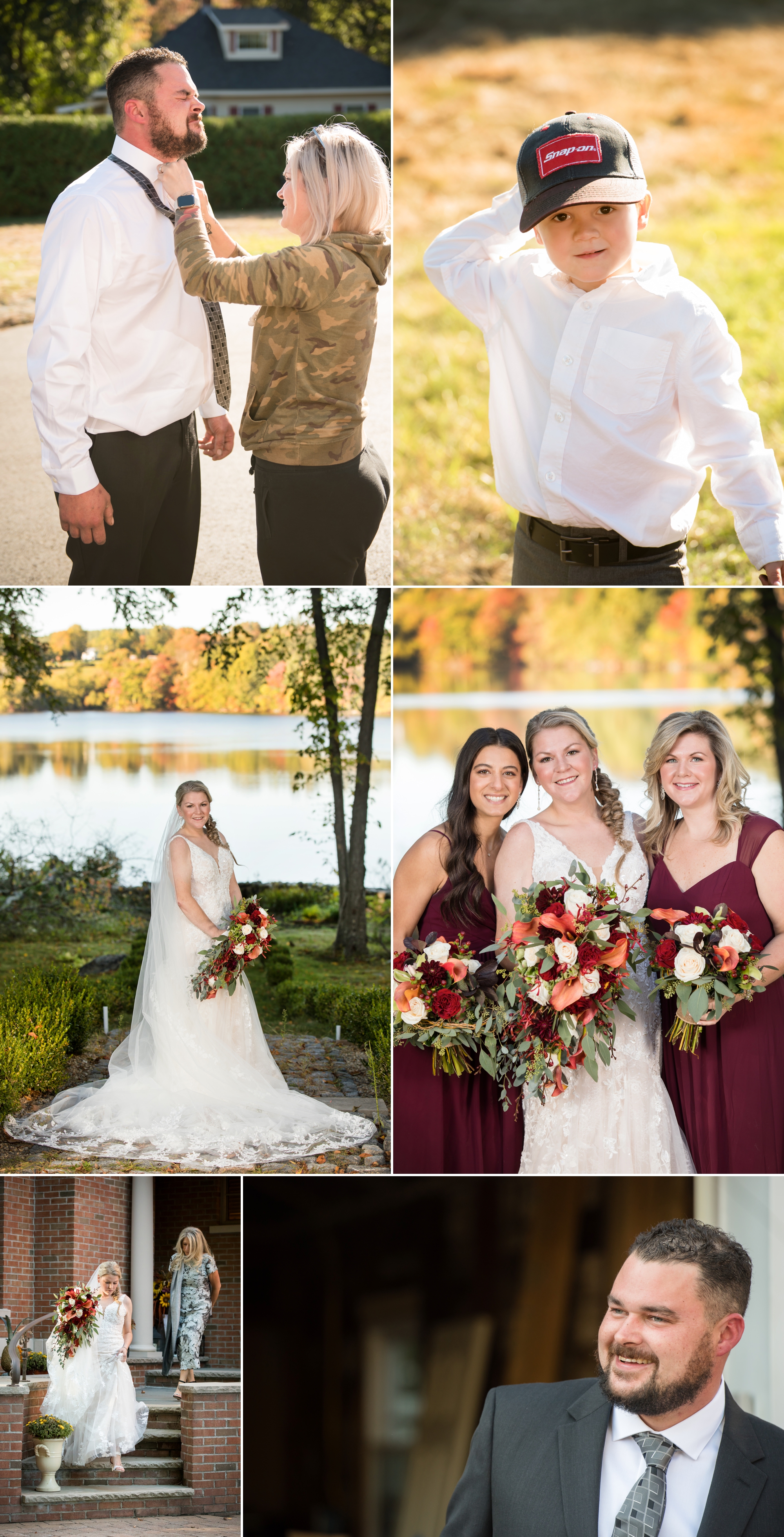 The ceremony was truly lovely.  But the ring bearers did their best to steal the show!  They were so cute!

The late afternoon light was perfect in the courtyard of the church.  We were able to steal a few gorgeous photos of the bride and groom before we headed to the club.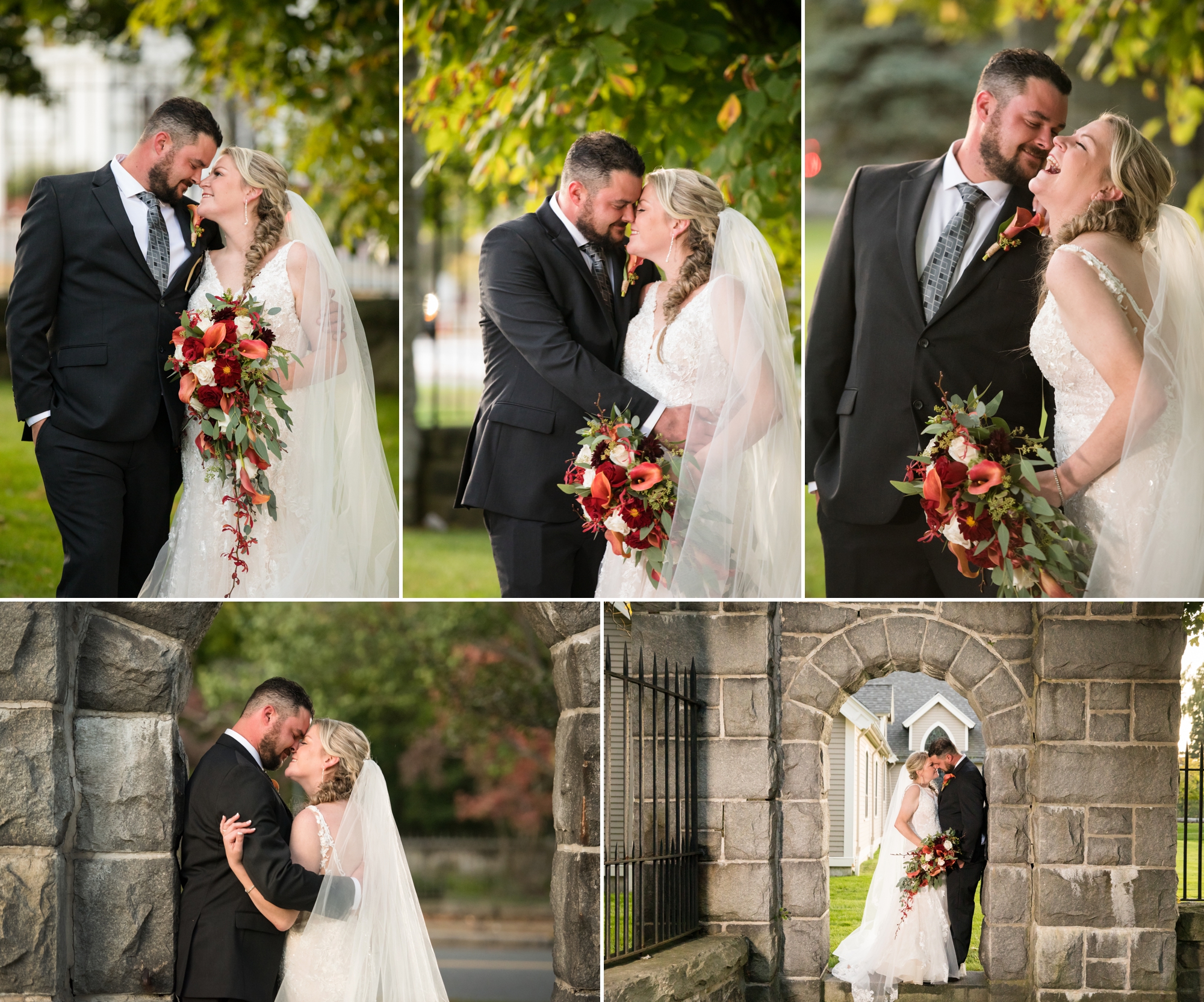 Shannon and Stephen did a great job decorating the space with a rustic, autumn look.  Check out the fabulous cake topper!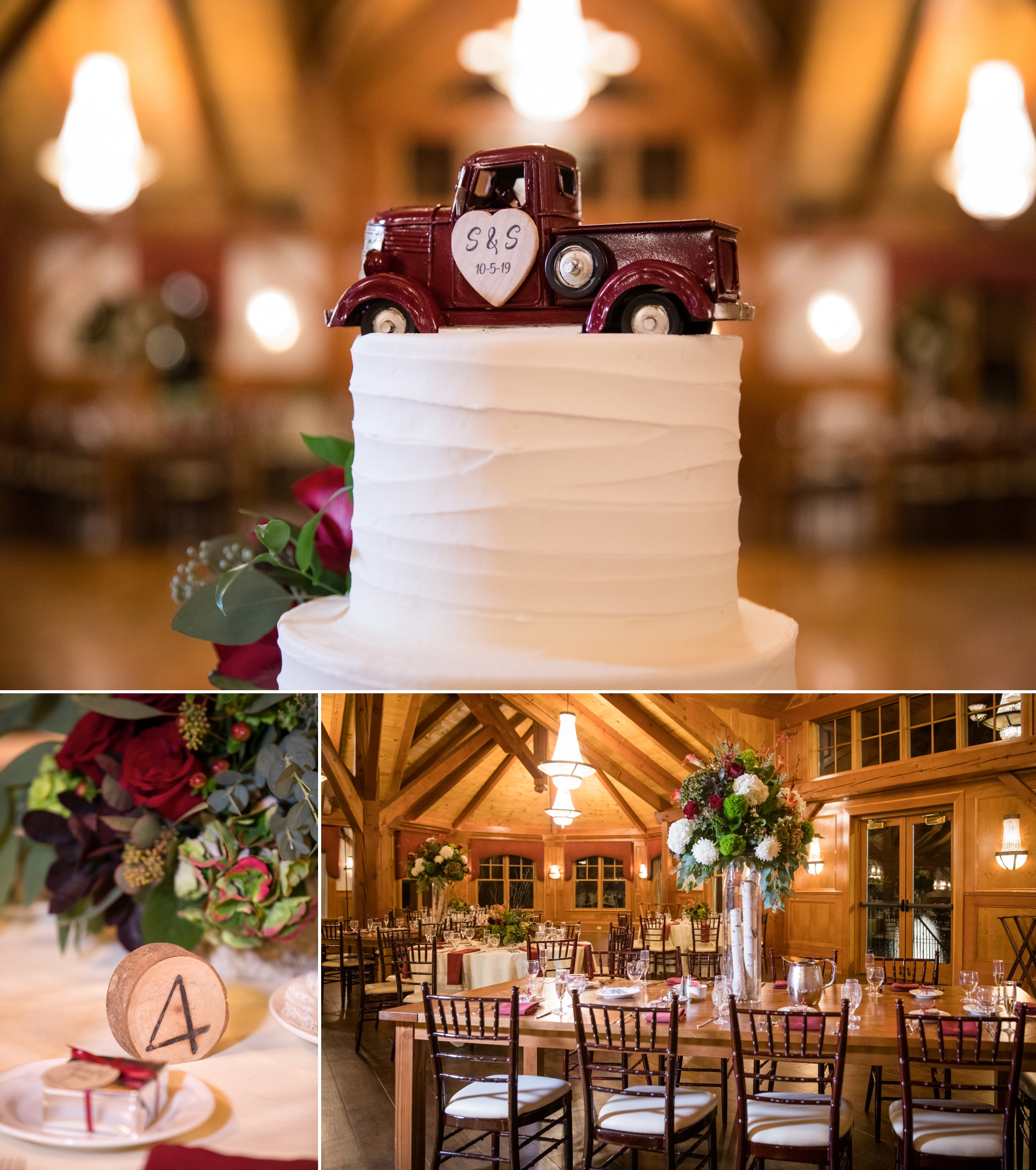 Shannon and Stephen, in all their great wisdom, hired the best band out there.  I swear I'm not biased!  I absolutely loved working with my hubby and Kahootz Band.  The fabulous singers in the band make a point to go out onto the dance floor and will sometimes offer the microphone to willing guests.  One of them totally took over.  And she crushed it.  I think they should hire her!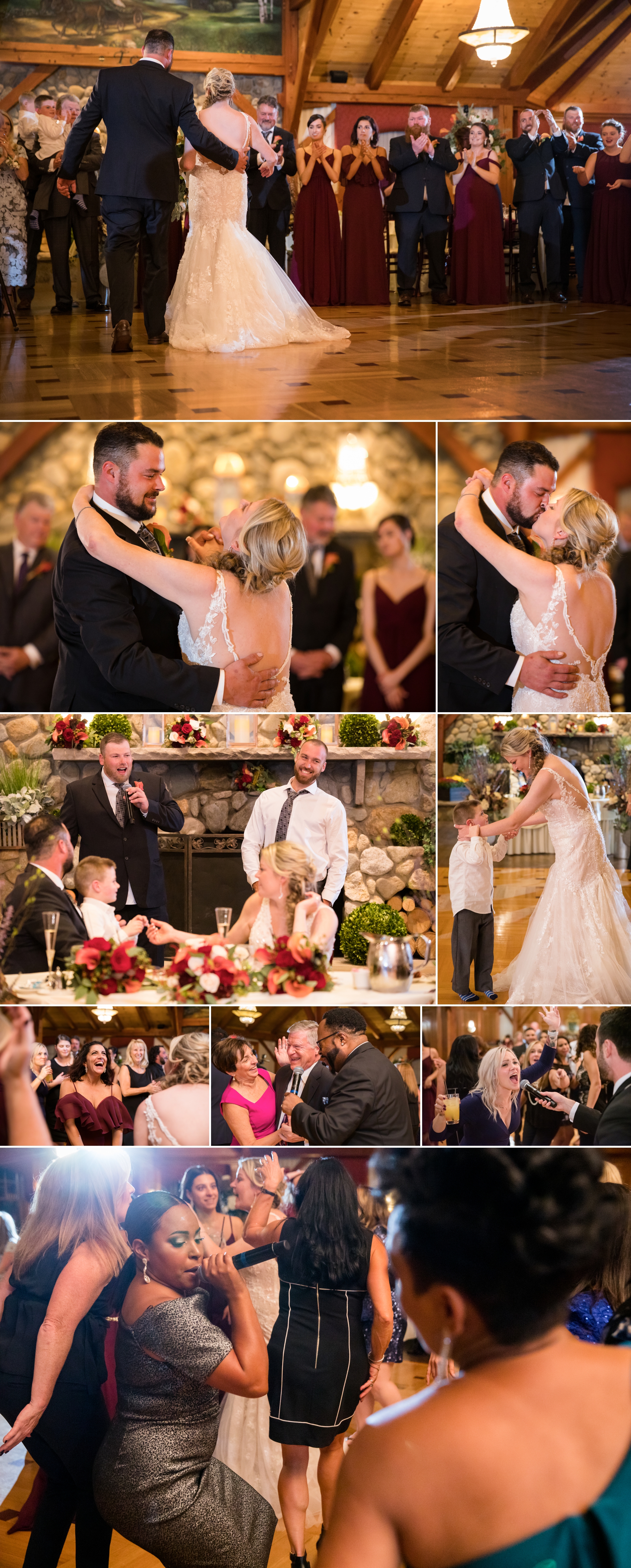 Don't forget to check out their full slide show!
Vendors
Venue – Tewksbury Country Club
Entertainment – Kahootz Band, Kahootz Entertainment
Florist – Ford Flowers
Videographer – Black Tie Video
Hair – Amy Jatoba
Makeup – Cat Norton