The story of how Caitlin and David met is super cute.  And it popped up throughout their wedding day.  Caitlin and David met while playing kickball in their local WAKA kickball league.  The league plays in the field at the Esplanade.  David also proposed on the Esplanade.  So it was perfectly fitting that they chose the Royal Sonesta to host their wedding day.  It has an amazing view of the very spot where their courtship and marriage started.  From the ceremony to the first dance, wedding guests overlooked the spot where Caitlin and David met.  Friends from their kickball league were there to witness the event.  And instead of tossing her bouquet, she tossed a WAKA kickball.  It was perfect!  Here are some of my favorite images from the day.
Caitlin and David got ready right at the Sonesta.  Caitlin bounced from quiet nerves to excited giggles and it was a blast catching her range of emotions.

The ceremony was also right on site.  For guests it was all about that view!  But I couldn't help but see the sweet glances Caitlin and David shared.  It was just beautiful.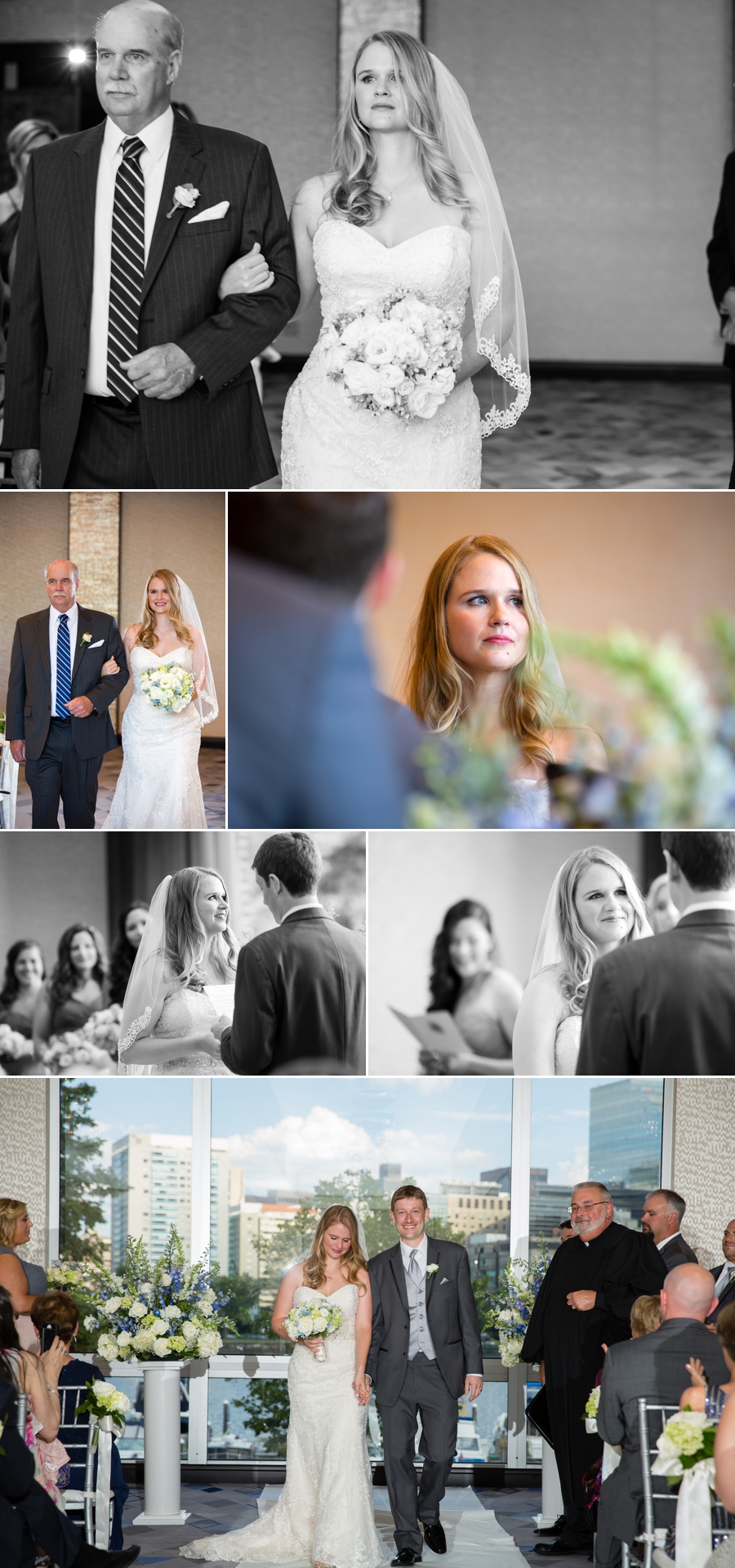 We had a gorgeous looking day for formals.  But I must admit, the high winds and impending thunderstorm made their presence known.  The winds simply ravaged the umbrellas Caitlin brought for the wedding party.  Caitlin was a total trooper though.  She was all for getting her photos outside in front of that gorgeous view.  One of my favorite images of the day is the quick look Caitlin took to the sky as we heard some thunder.  Thankfully, we got some beautiful images and all made it inside safe and dry!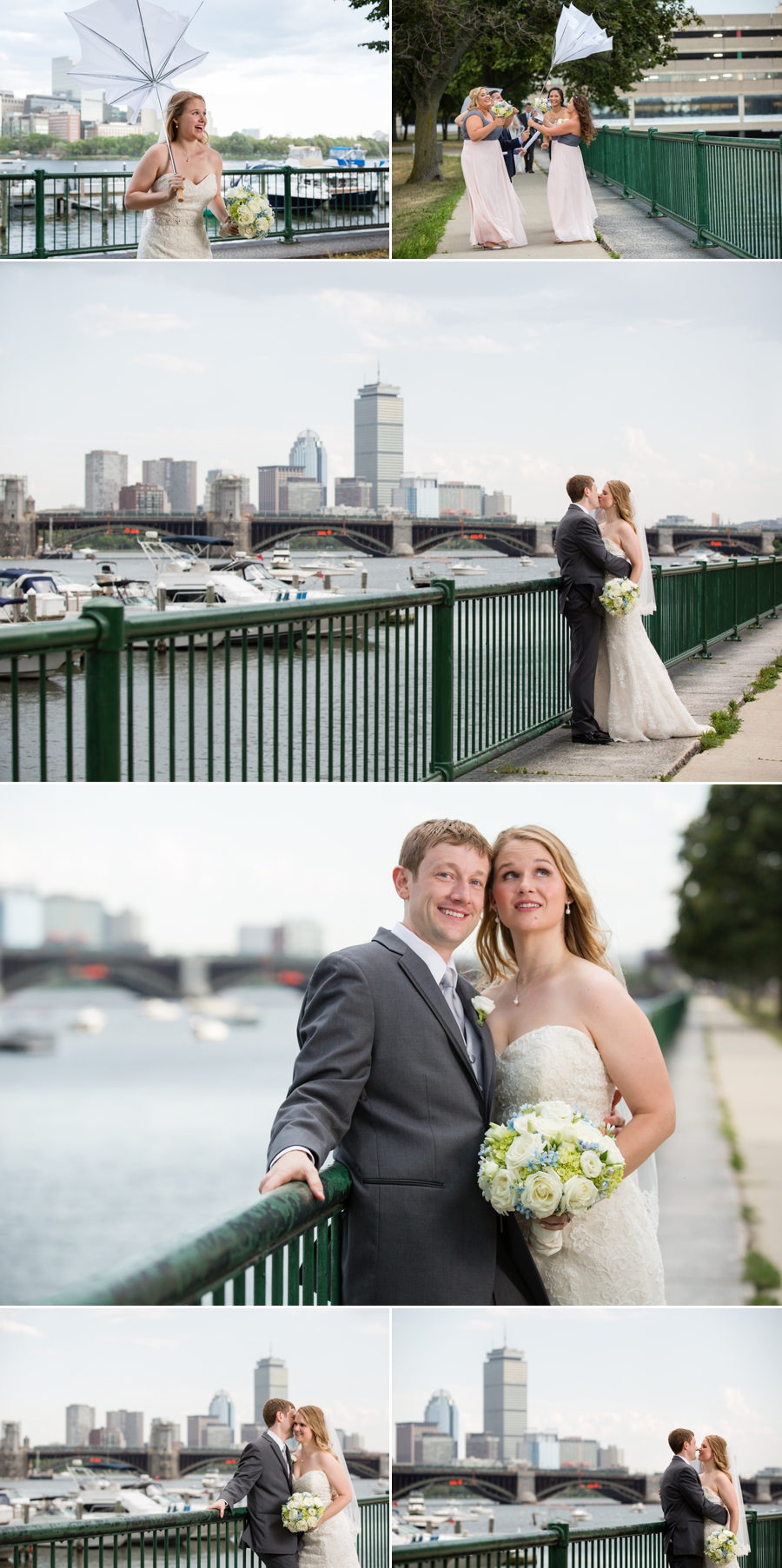 The small ballroom at the Sonesta has a huge view.  Brides and grooms with an intimate guest list are so lucky to be able to fit into that space.  We had to run back out to the river one more time when Mother Nature showed off again with some gorgeous color in the sky at dusk.

The evening finished with a great dance party and Caitlin's kickball toss.  Guests loved it!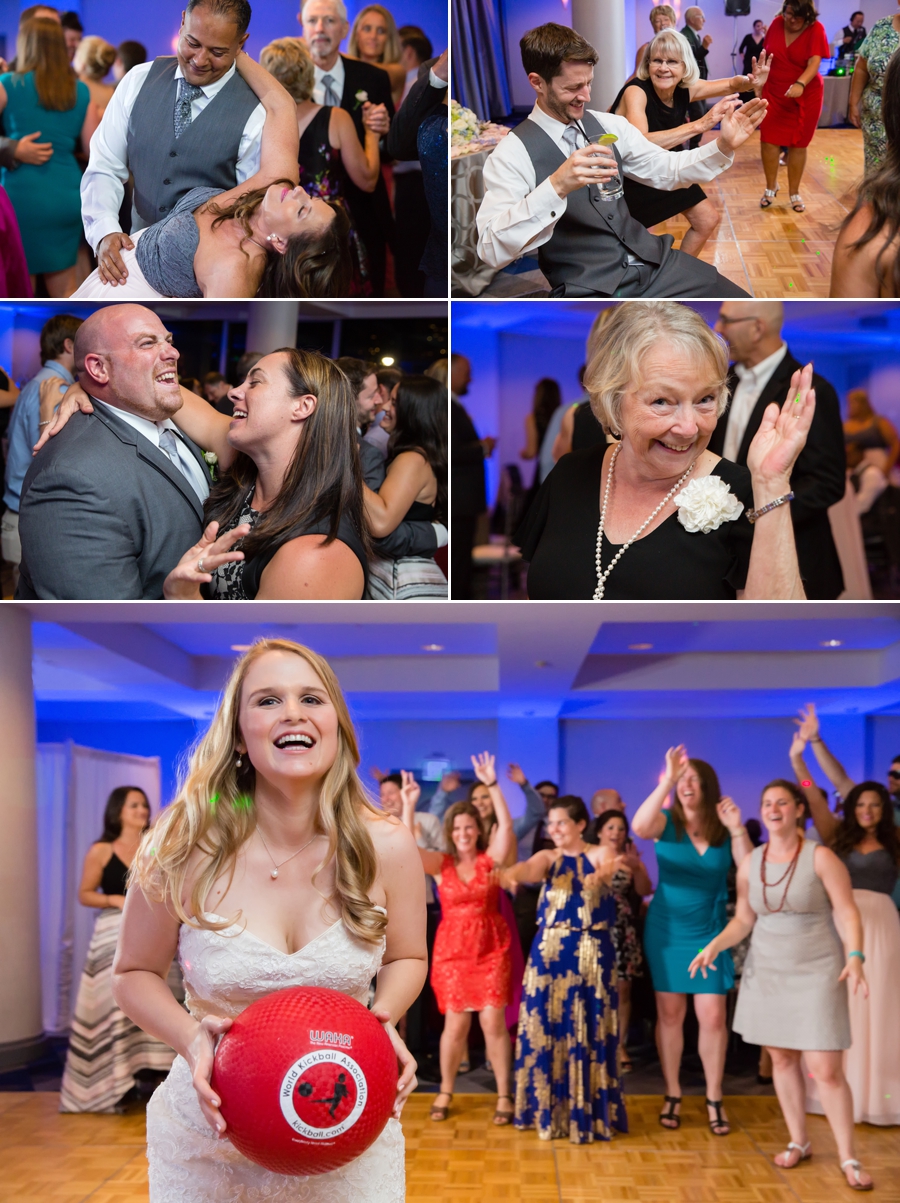 Don't forget to check out their full slide show!
VENDORS
DJ – Entertainment Specialists
Reverand  – Reverand T.S. Deacon Economos
Flowers: Jeri Solomon Floral Design