Once or twice a season, I work with clients who love each other deeply, are so excited about celebrating their marriage with the people they love most, and are so not excited about being the center of attention!  I'd say Marlene and Joe absolutely fall into that category.  These two are a great couple and truly meant for each other.  Watching them in the quiet moments was just lovely.  And I loved seeing their close friends and family celebrate their union.  Marlene's cousin, a Cantor and Joe's cousin, a Rabbi shared duties officiating the ceremony with the Charles River and Boston city skyline as their backdrop at the Royal Sonesta.  And it was a beautiful day to have that view!  We were able to sneak out just before sunset to catch the prettiest pink light bouncing off the buildings on the skyline.  Here are some of my favorite images from the day.
I love Marlene's bouquet!  It's the perfect blend of soft colors and interesting textures.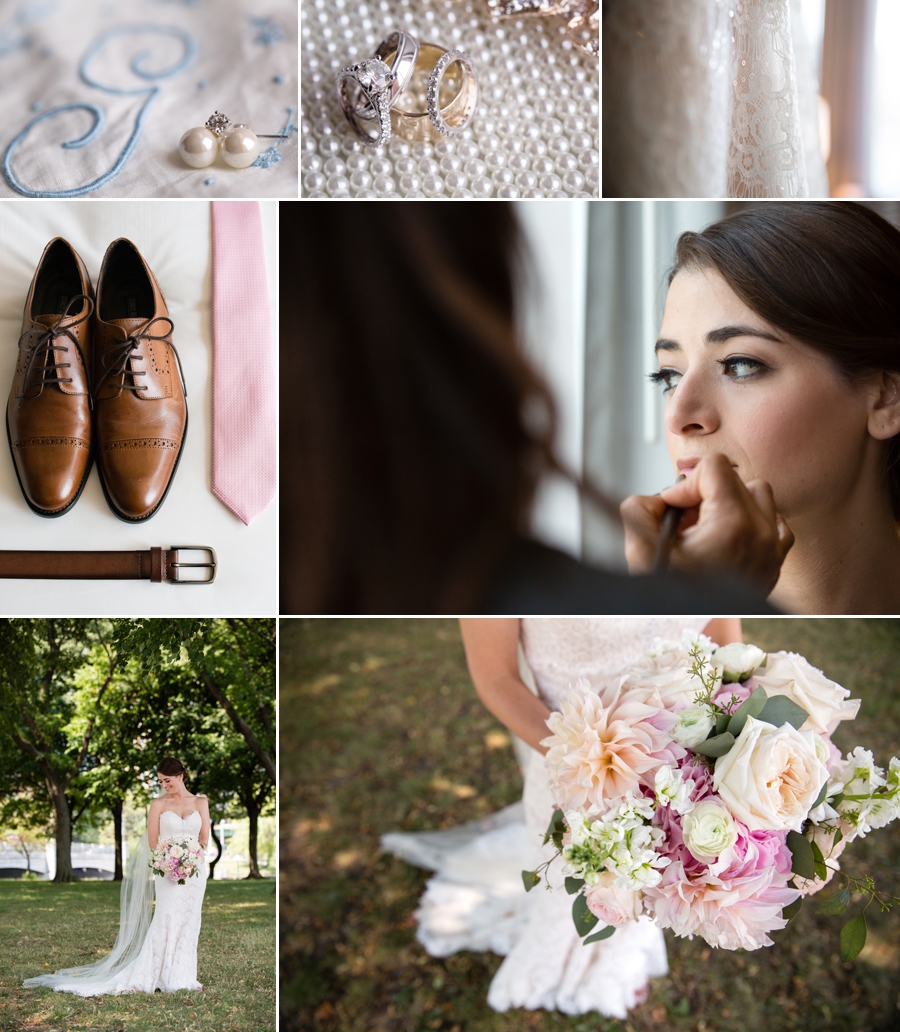 I just love the view at the Sonesta.  It was the perfect backdrop for the first look.  And right next to that area is a lovely, shady, tree lined space that is perfect for formal photos.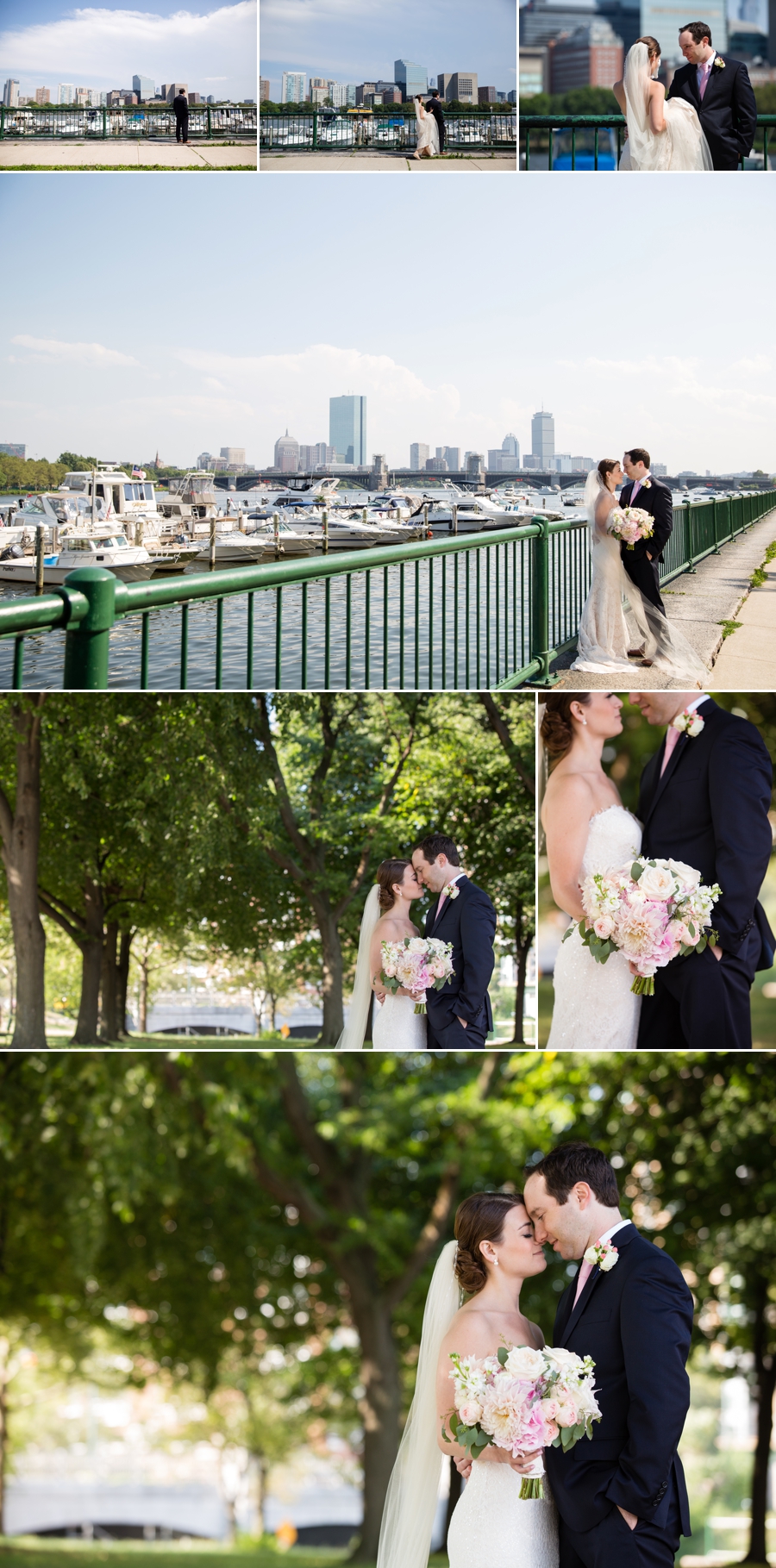 It was great having family involved in the ceremony.  And Marlene used her mom's ring for the exchange which added another special token.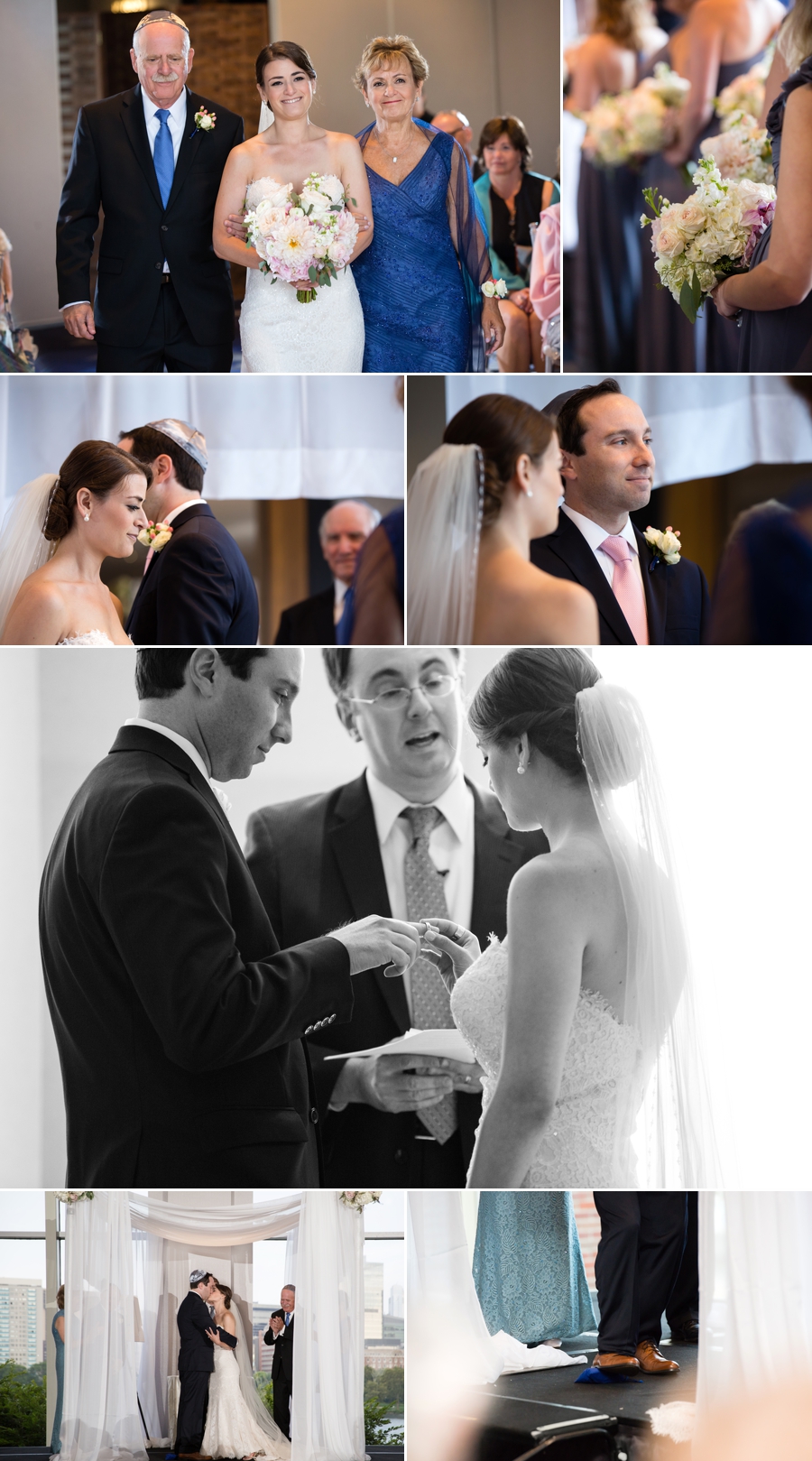 We had such great light at dusk.  And Marlene and Joe were easy and happy with each other right after the ceremony.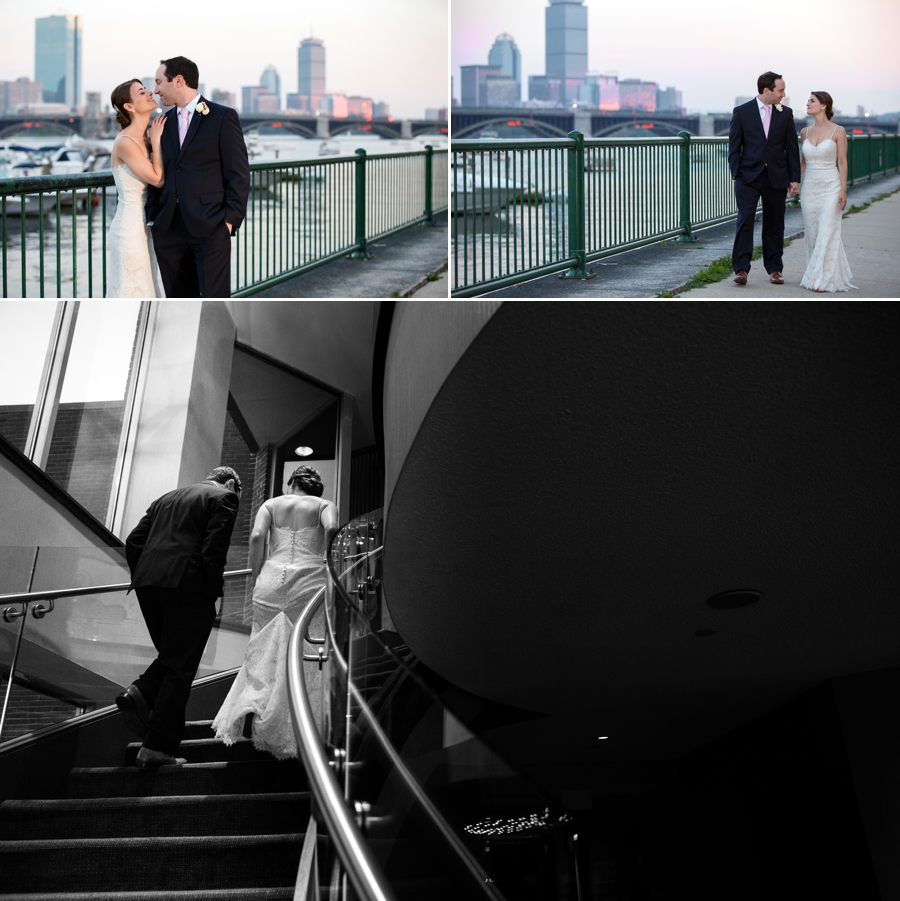 The ballroom at the Sonesta is newly renovated and looked just gorgeous.  Marlene and Joe chose to incorporate trays of colorful macaroons into their centerpieces.  They gave the tables a beautiful pop of color!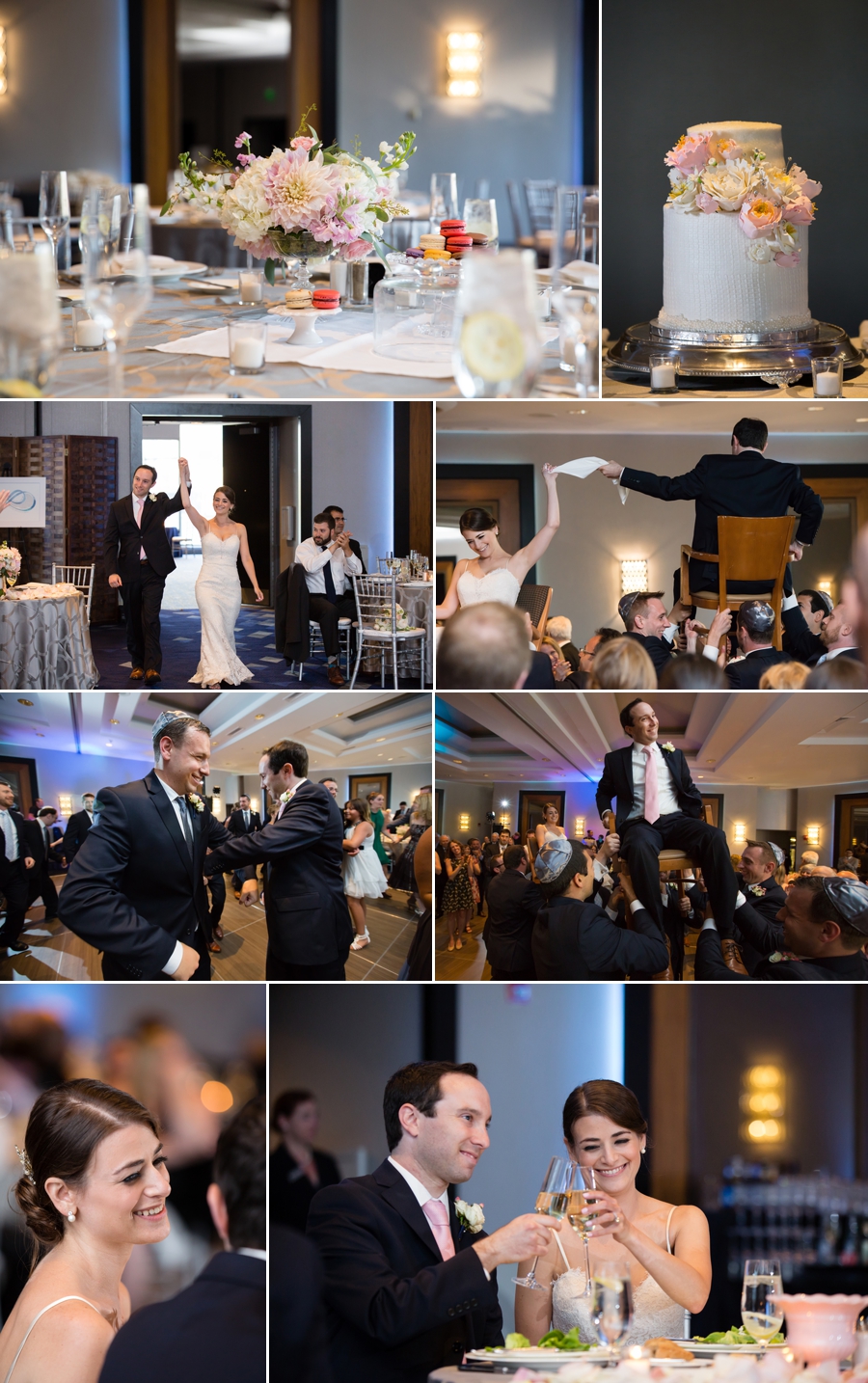 It was a great dance party!  Marlene's dance with her dad kicked it off perfectly.  They started the evening with The Twist!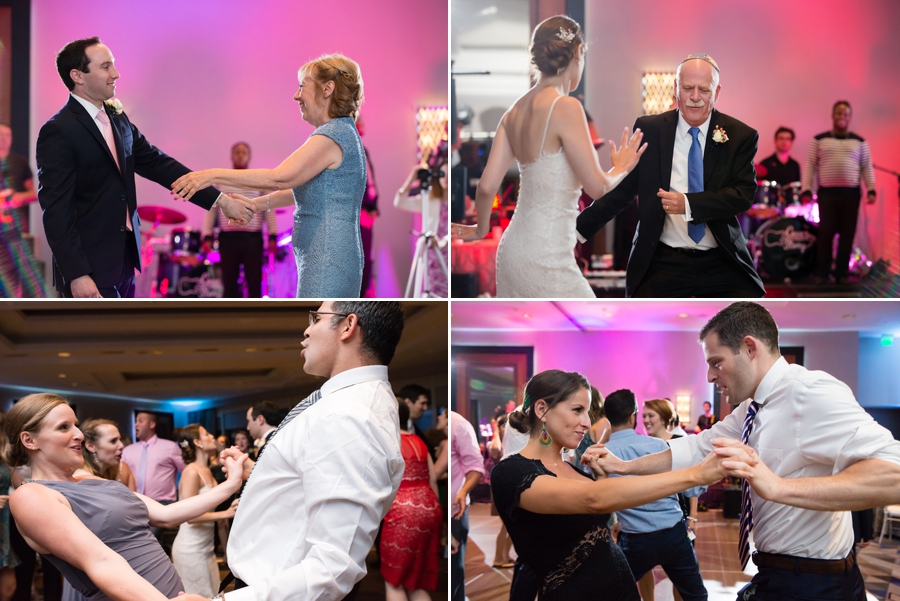 Don't forget to check out their full slide show
VENDORS
Florist – Poppy Floral – Meghan Perlow
Hair – Red Carpet Ready by Sarah – Sarah Maher
Makeup – DW Beauty – Makeup artist – Jen
Dress – Allure
Cake – Tara's Creative Cakes – Tara Savino
Band- Cover Story
Live Event Painter- Sheila Foley