After a wonderful Engagement Session with Danielle and Steven, I was so excited to capture their wedding images.  There were all sorts of threats of rain that day, but we were able to squeeze in all our outdoor photos!  Danielle got ready at her parent's home which I always find lovely.  The ceremony was at Saint Athanasius Church in Reading, and the reception was at the beautiful Royal Sonesta Hotel in Cambridge, Massachusetts.  Here are some of my favorite images from the day.
Danielle is a traditional kind of girl it showed on her wedding gown.  I'm in love with all the detail from the lace to the buttons.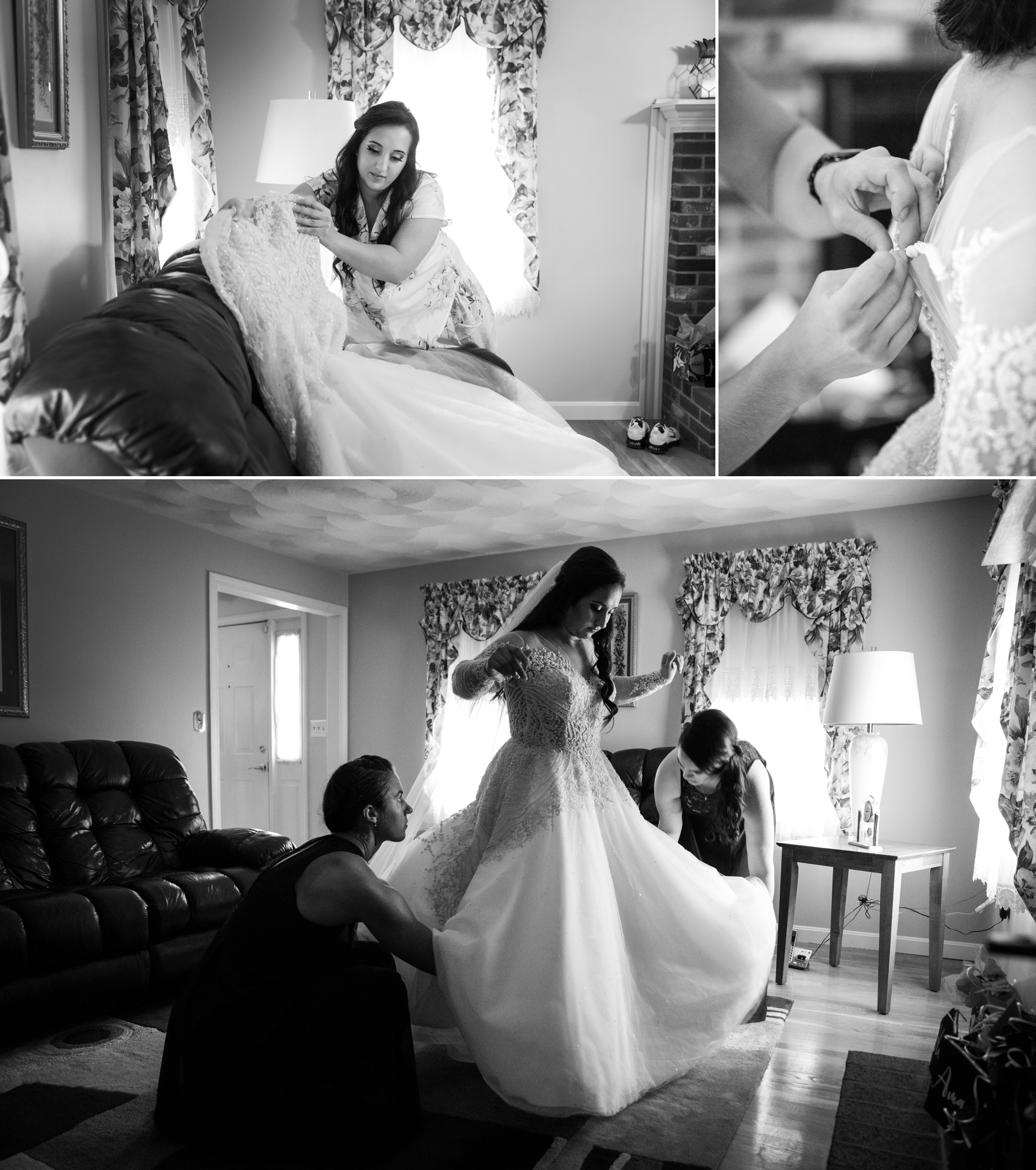 Check out this adorable ring bearer and his briefcase.  In the briefcase was a special note from the bride to the groom.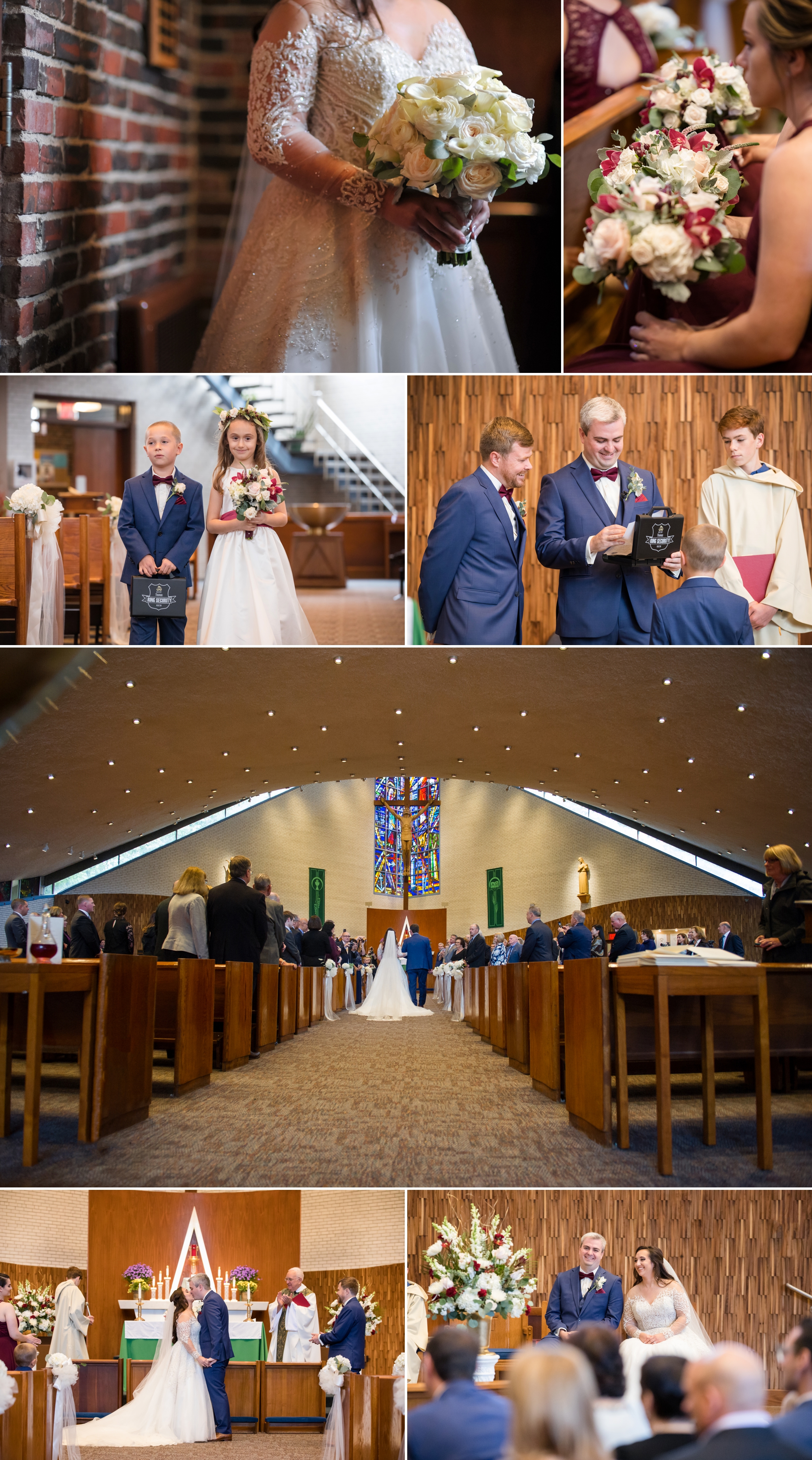 The Royal Sonesta never disappoints when it comes to outdoor locations for formal photos.  The sky that day was just amazing.

Steven is a big car guy!  They decided to name their tables after fantastic cars.  But even better, they had a model of each car at the table.  It added a great flair to the decor.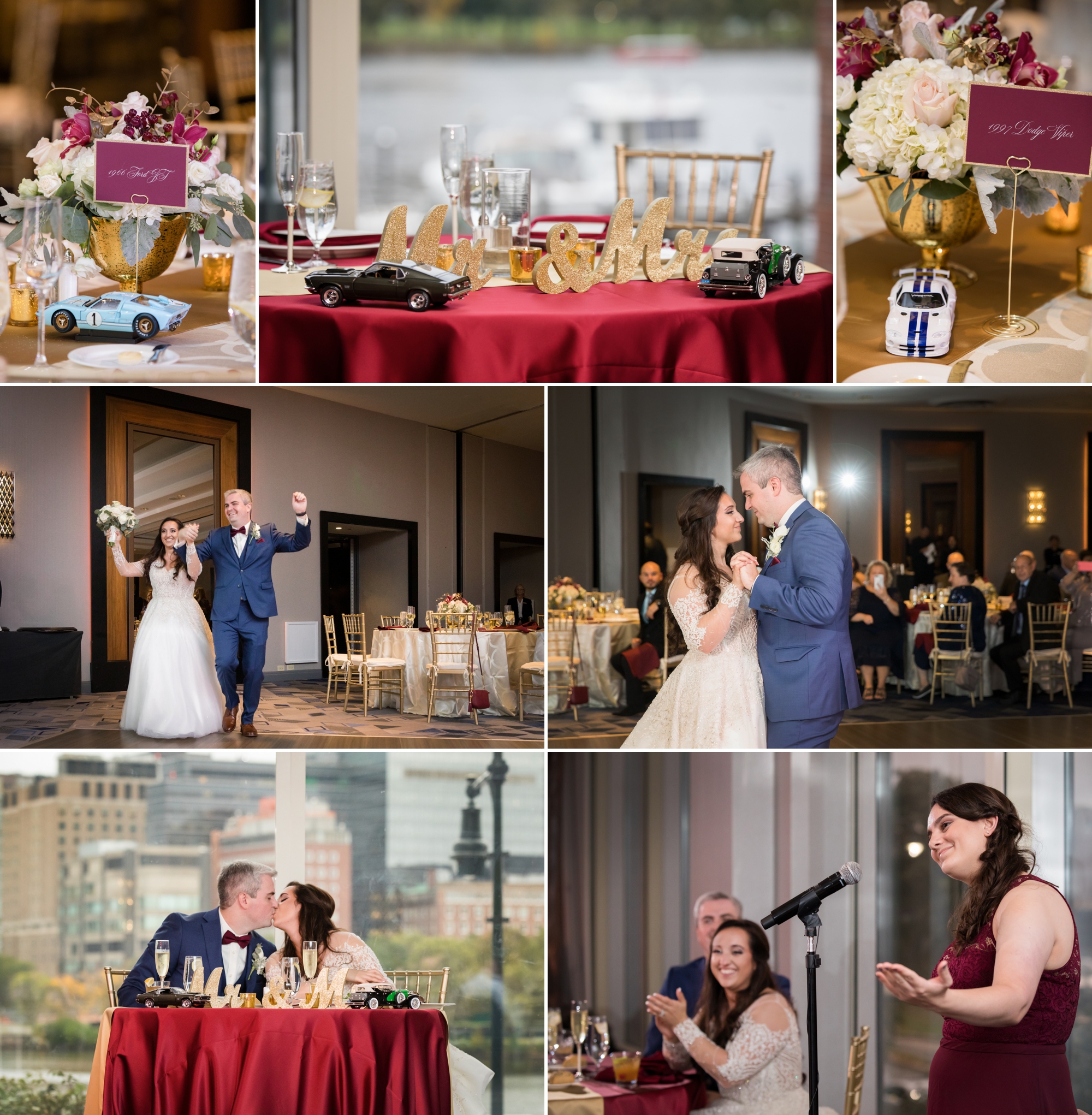 The best moment of the night had to be the cake cutting!  Danielle and Steven approached the cake with a confused look on their face.  Was this the wrong cake?  The band leader even questioned it on the microphone.  After a moment, the Boston Bruins horn sounded and in rolled a Stanley Cup wedding cake.  The bride and groom proceeded to cut their cake with a hockey stick.  After so many years in the wedding industry, it's rare I get a first.  That was a first!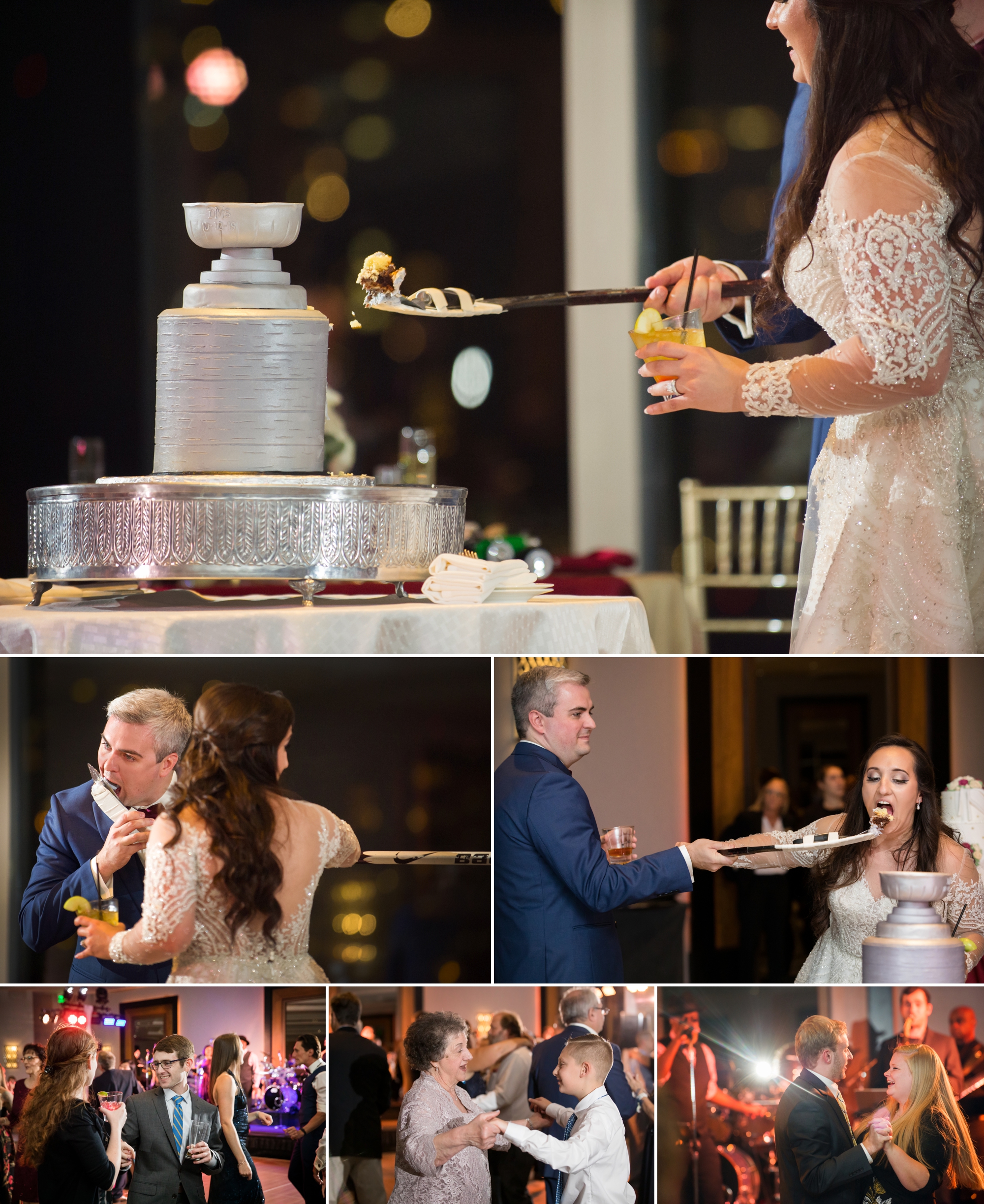 Don't forget to check out the full slide show!
Vendors
Venue – Royal Sonesta Hotel
Entertainment – Beantown Band
Videographer – Next Level Films