Summer Wedding in New Hampshire
Kara and Ernesto's wedding was filled with special memories.  Kara got ready in her childhood home surrounded by memories of her grandparents (including her grandmother's wedding gown).  We headed to Rye Harbor State Park for the ceremony.  The park is a special place to Kara and her family as it is the location of many years of family reunions.  Her grandfather's ashes were actually spread there.  The ceremony was officiated by Kara's brother.  After the threat of thundershowers all week, the weather held up beautifully!  I suspect her grandfather was looking down and smiling.  I'm so grateful for Abby with Nicole Mower Events helping everything to run smoothly at the ceremony.  The celebration was held at the gorgeous Wentworth by the Sea.  It was a fantastic party!  But my favorite  part had to be the amazing video played just prior to the introduction of the Bride and Groom.  The video included scenes from Kara and Ernesto's childhood and relationship and let right up to coverage of getting ready and the ceremony!  This Instant Replay video is a specialty of Black Tie Video and is always amazing to watch!  Here are some of my favorite photos from the day.
I just loved the look on her mom's face as Kara got ready.  She had to be amazed her baby girl was getting ready for her wedding day!

The park was a gorgeous location for the ceremony.  And the peaked tent was a lovely touch.

I've always been a fan of rocks over sand when it comes to beach wedding photos.  I think they look so gorgeous against the water and add great texture.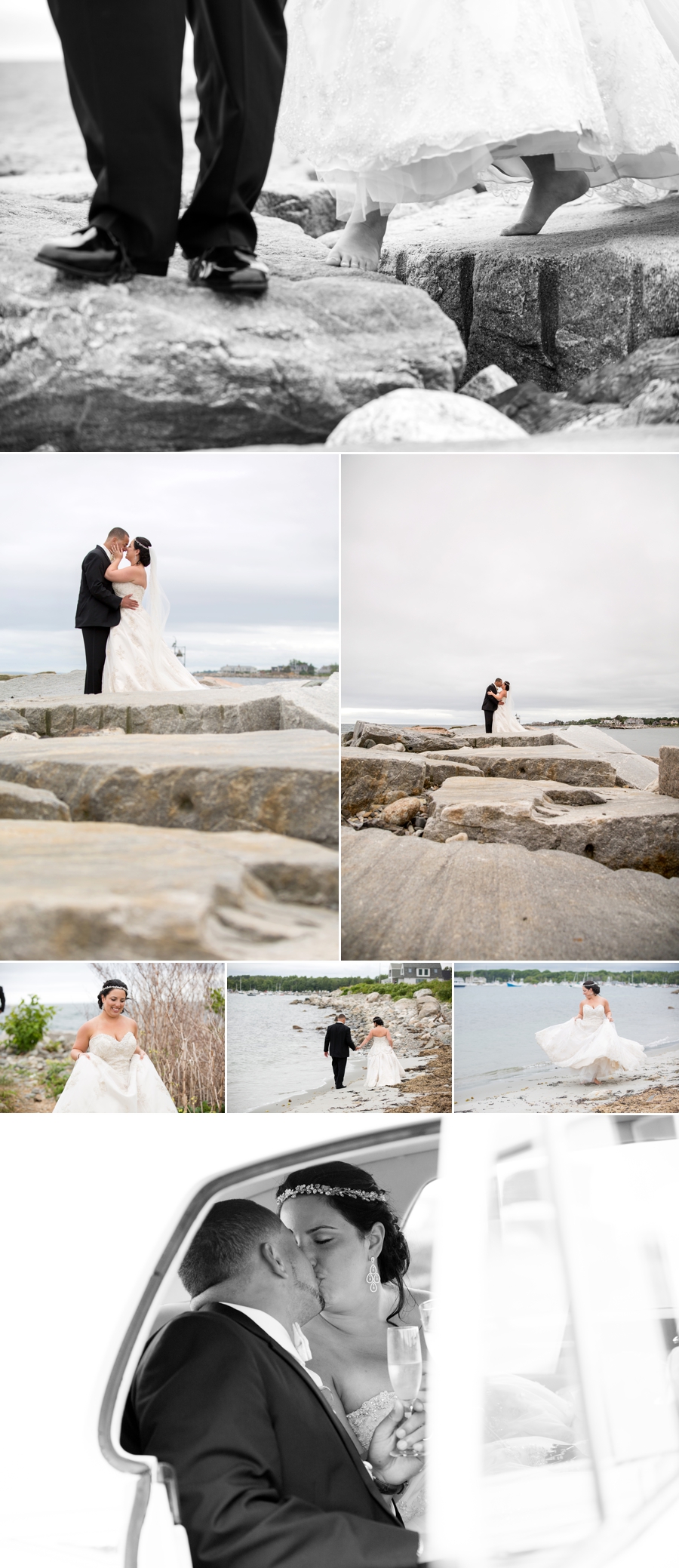 Check out the expressions on guests' faces watching the video!  It was a total tear jerker!  More in their slide show.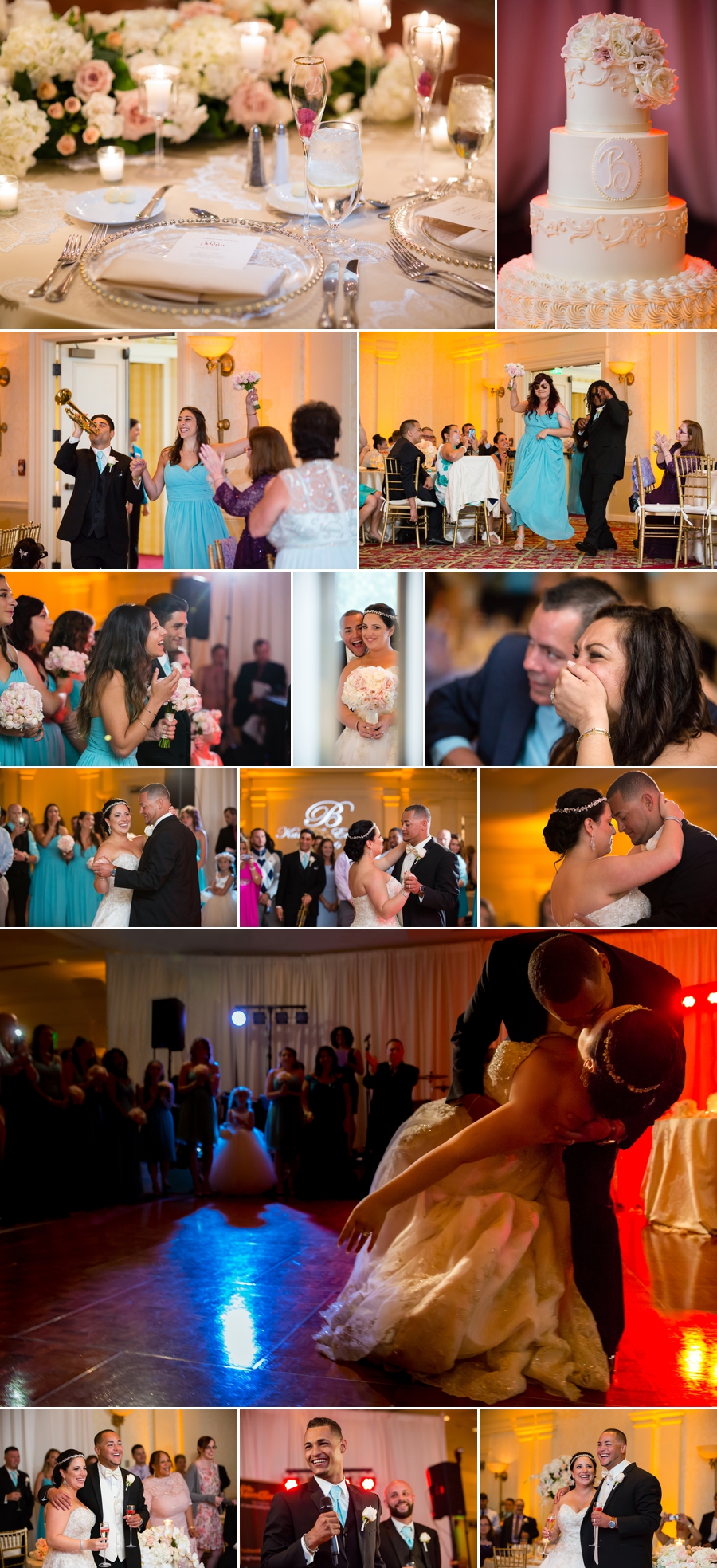 I've said it before, and I'll say it again.  Up lighting makes a reception.  It adds such depth to photos.  And a packed dance floor doesn't hurt either!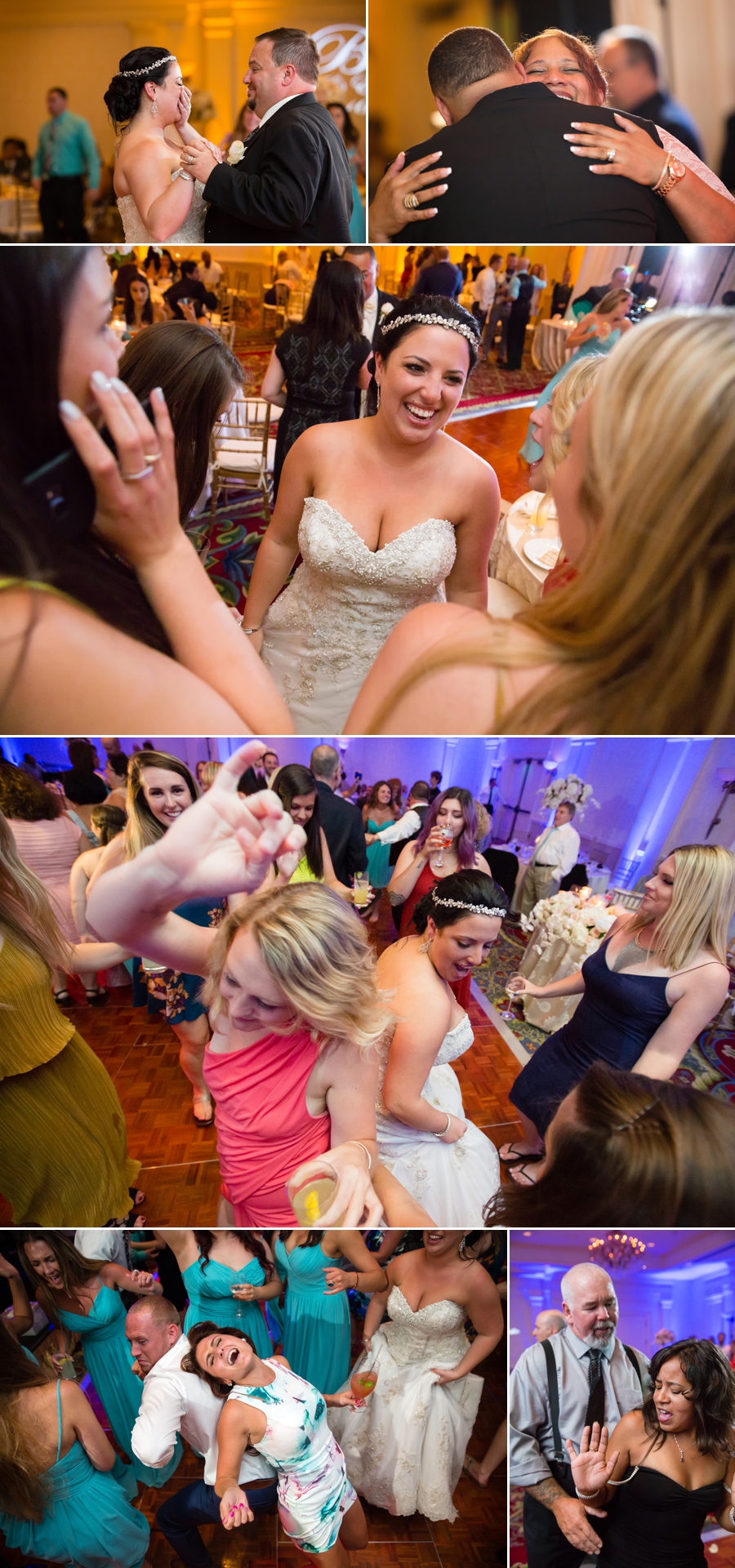 Don't forget to check out their full slide show!
VENDORS
Event Planner – Nicole Mower Weddings and Events
Property – Wentworth by the Sea
Video – Black Tie Video
Flowers – Les Fleurs
Band – Sweet Beats
Hair and Makeup – Spa Nijoli and Salon
Dress – Bella Sera