This was such a fun day!  Brett is kind, sweet, goofy and smart young guy and I had a blast shooting him and his family.  Brett was a great sport during his portrait session.  The Verve was a fabulous and funky backdrop for photos.  And I can't begin to say how much fun the Bar Mitzvah celebration was.  Much of that was due to event planner extraordinaire Michelle Schaufeld of The Day Of, Event Coordinator Specialists.  The ballroom at The Verve was washed in vibrant blue light and decked out with chrome centerpieces.  The DJ's rocked with fantastic games including a great guy versus girl dance off.  But my favorite moment of the evening was when Brett bowed out of a game so his little sister had a chance at winning it.  What a great guy!  Here are a few of my favorite images of the day.
We started the day at Congregation B'nai Shalom with some family portraits.  It's a gorgeous temple with beautiful light!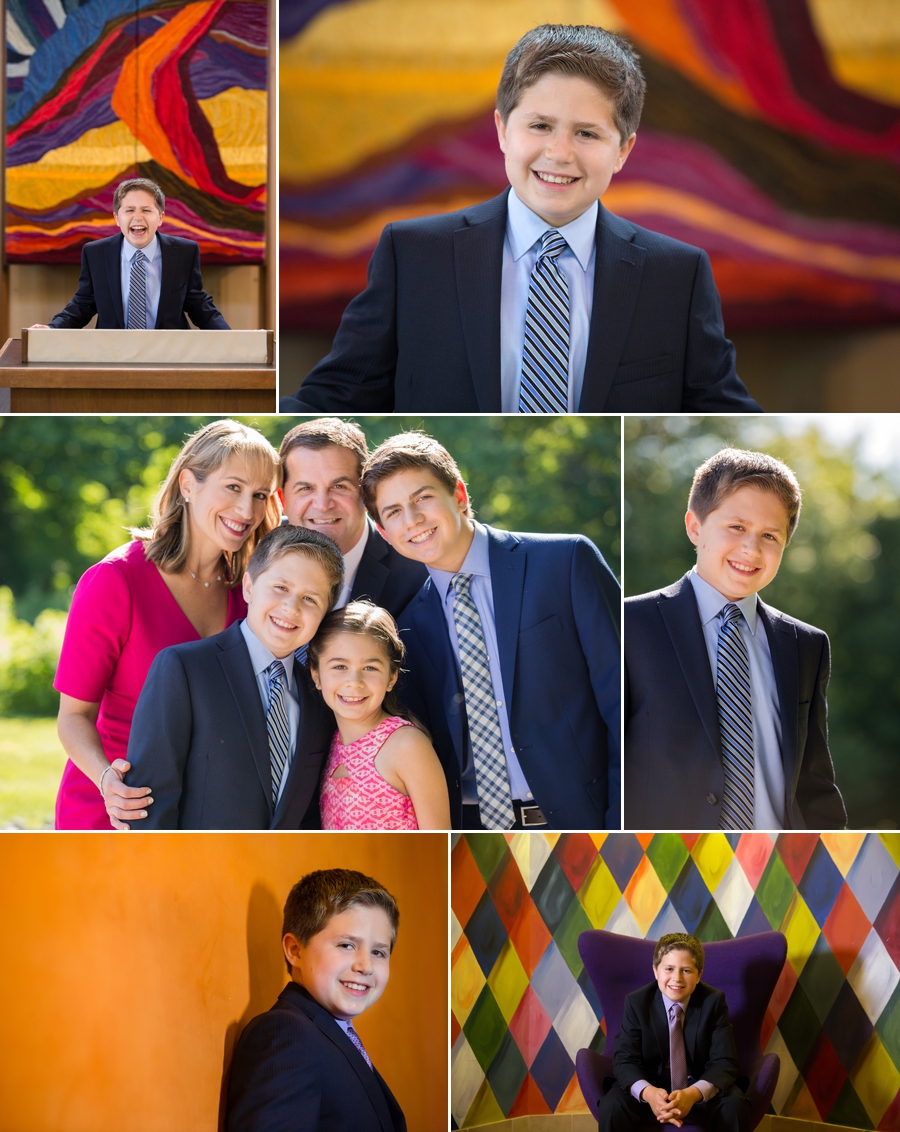 Brett's candle lighting was fantastic.  I could tell just how close he was to his family and friends!  And can we talk about that excellent backdrop behind the DJ?  Love it!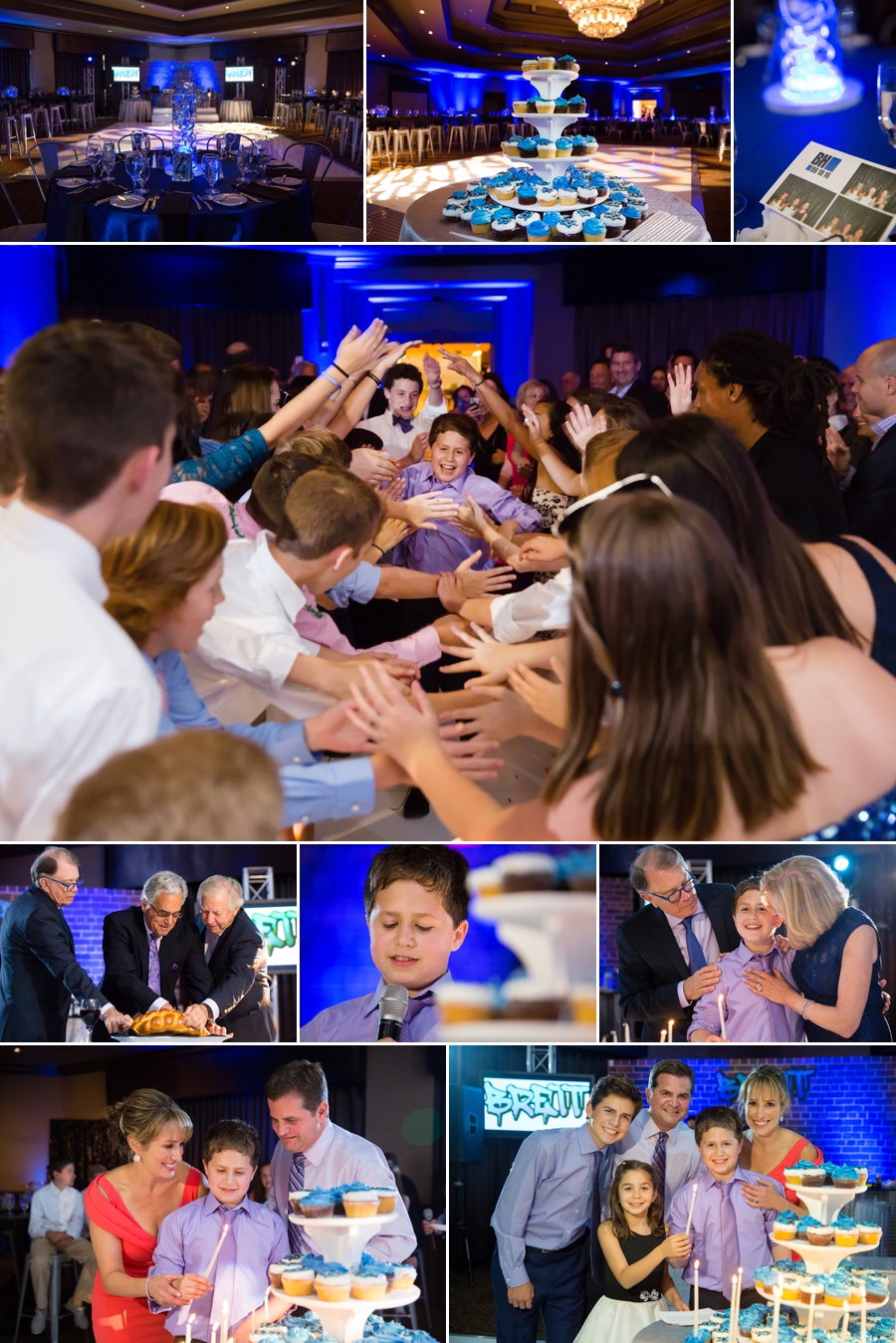 I'm always a big fan of a white dance floor!

Don't forget to check out their full slide show.
VENDORS
Event Planner – Michelle Schaufeld, The Day Of Event Planning
Decor – Art of the Event
DJ – Northern Lights
Video – Playback Video
Makeup (mom) – Stacey Frasca