Small, intimate weddings are a real pleasure to photograph.  It is an honor to part of a small group of people chosen to witness a couple's marriage.  Shereen and Bobby planned their celebration to include their children and Shereen's father.  Eight people total, including the bride and groom!  They got ready and shared a first look and family photos at Fifteen Beacon Hotel.  Then, we proceeded to the private wine cellar at the hotel's restaurant, Mooo.  After the ceremony, the couple shared a first dance and some toasts prior to sitting for an amazing dinner.  Here are some of my favorite images from the day.
Shereen has three gorgeous daughters and Bobby has two wonderful sons…who happen to be an absolute riot…and total hams.  I can't remember the last time I laughed this much photographing a groom getting ready!
The first look and formal photos took place in Fifteen Beacon's beautiful lobby.  I couldn't resist taking the gorgeous couple for a ride in the classic elevator for some fun photos.  I love the way they came out!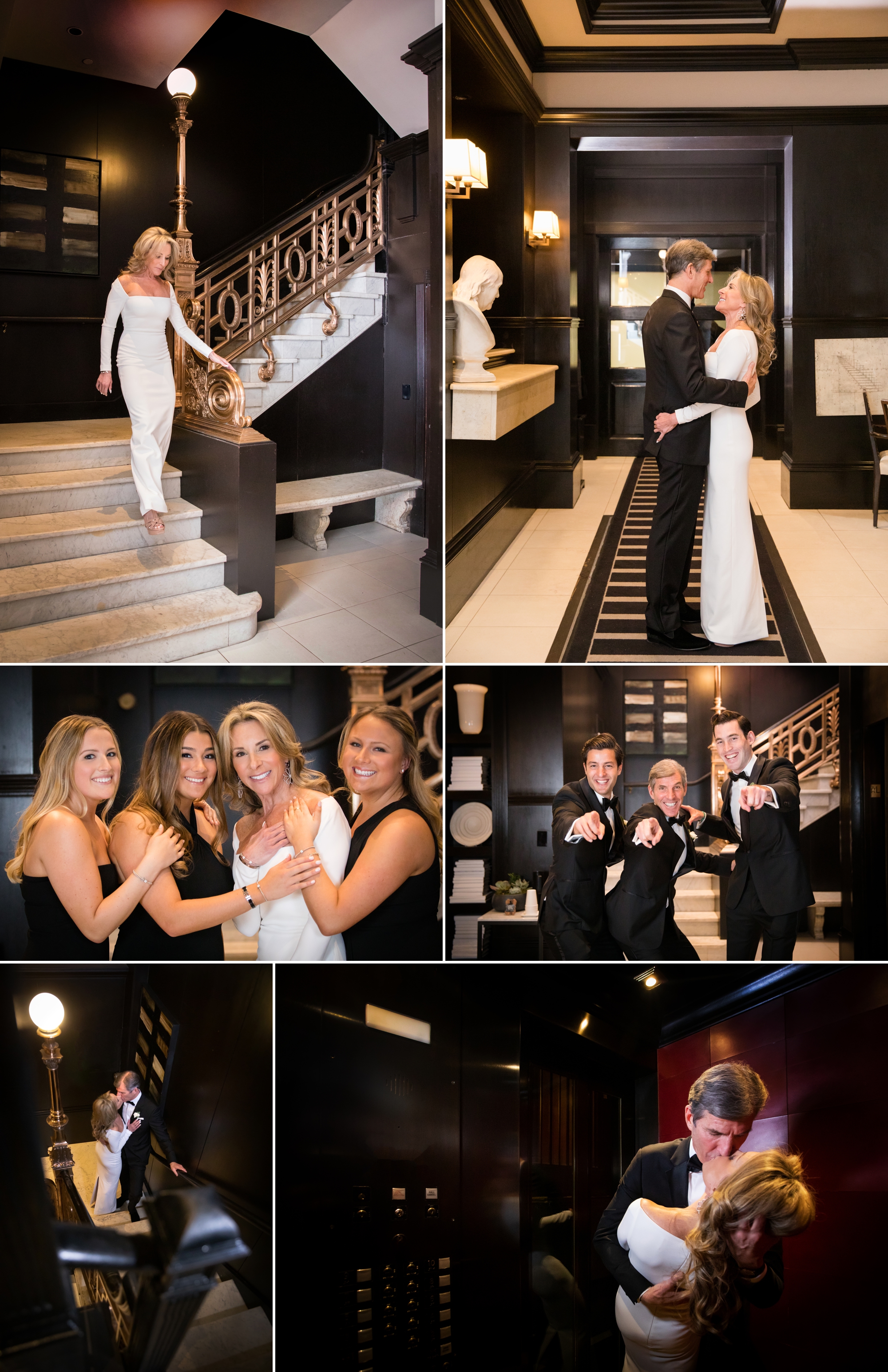 Before the formal wedding ceremony, the family went back to their suite to sign the traditional Jewish marriage contract called the ketubah.  Then, Shereen and Bobby read some beautiful letters to each other.  As a surprise, Bobby gave the girls a gorgeous necklace to wear to the celebration.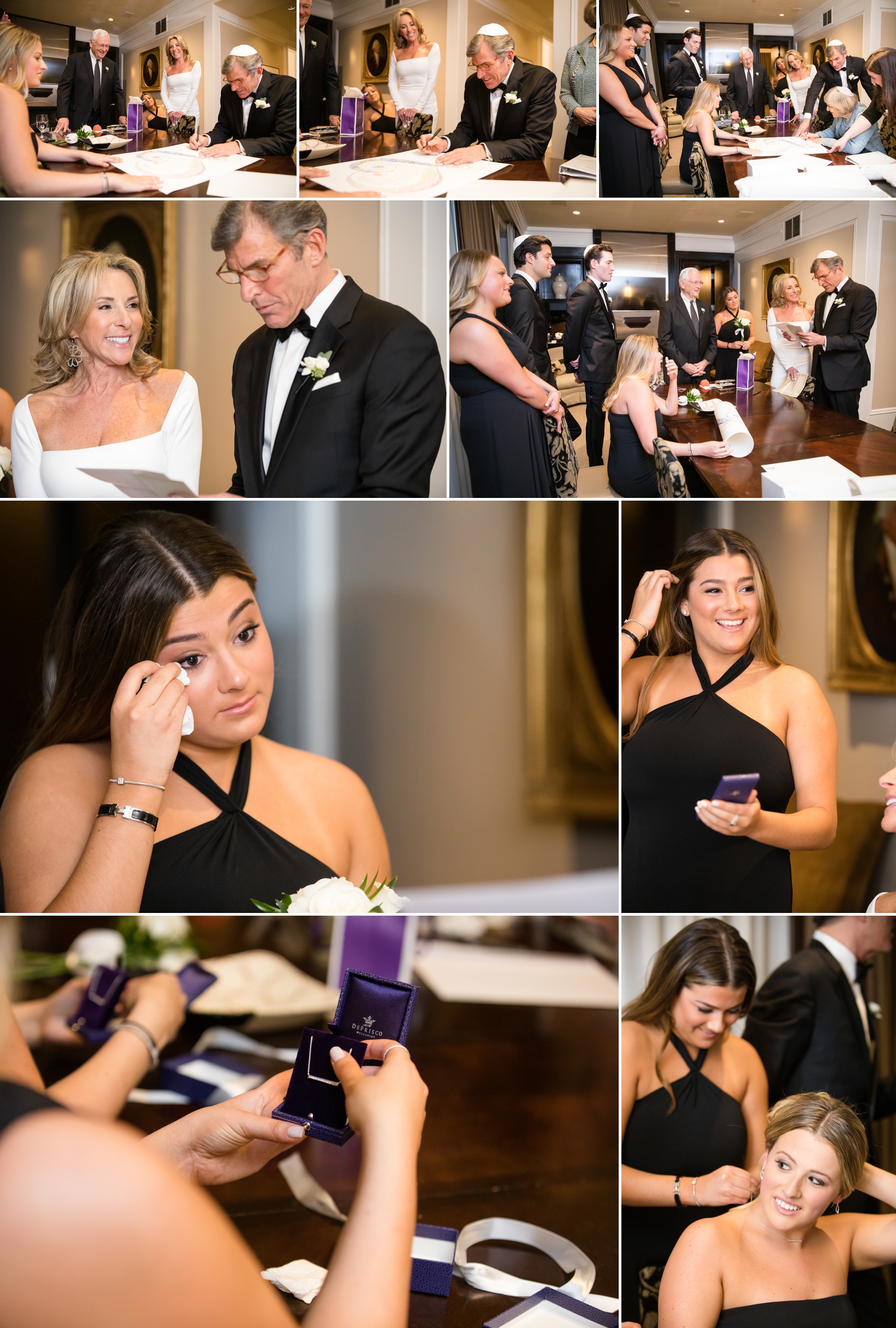 The wine cellar at Mooo Restaurant is a gorgeous room.  It feels like you're in the wine cellar of a small castle.  The couple added an elegant chuppah to be married under and a perfect sized wedding cake.  Everyone dined at a single, perfectly decorated table.  Shereen and Bobby kept the decor simple and elegant with all white flowers and candle light.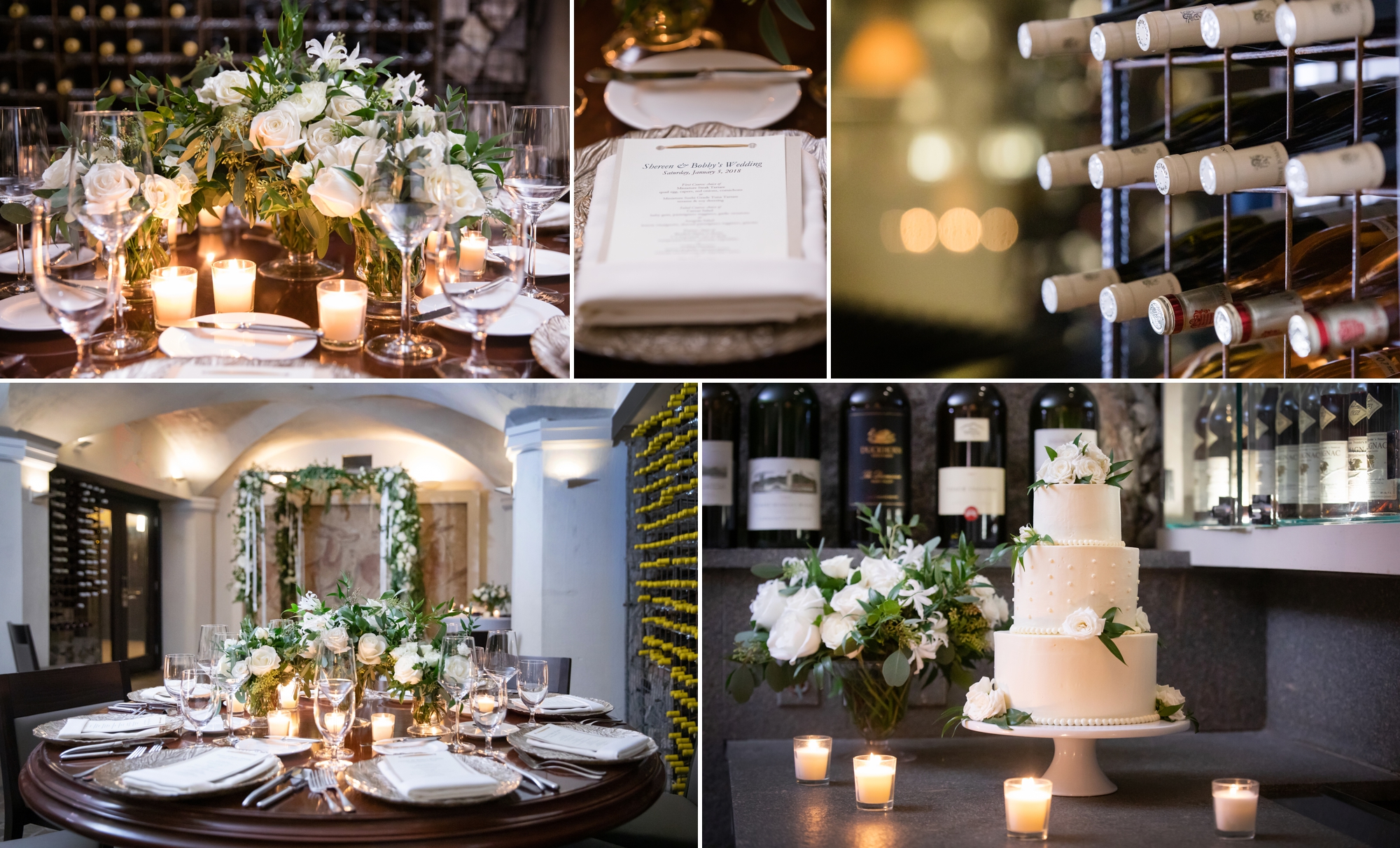 The traditional Jewish wedding ceremony was short ans sweet.  I love the looks of joy from Shereen and Bobby when it was over!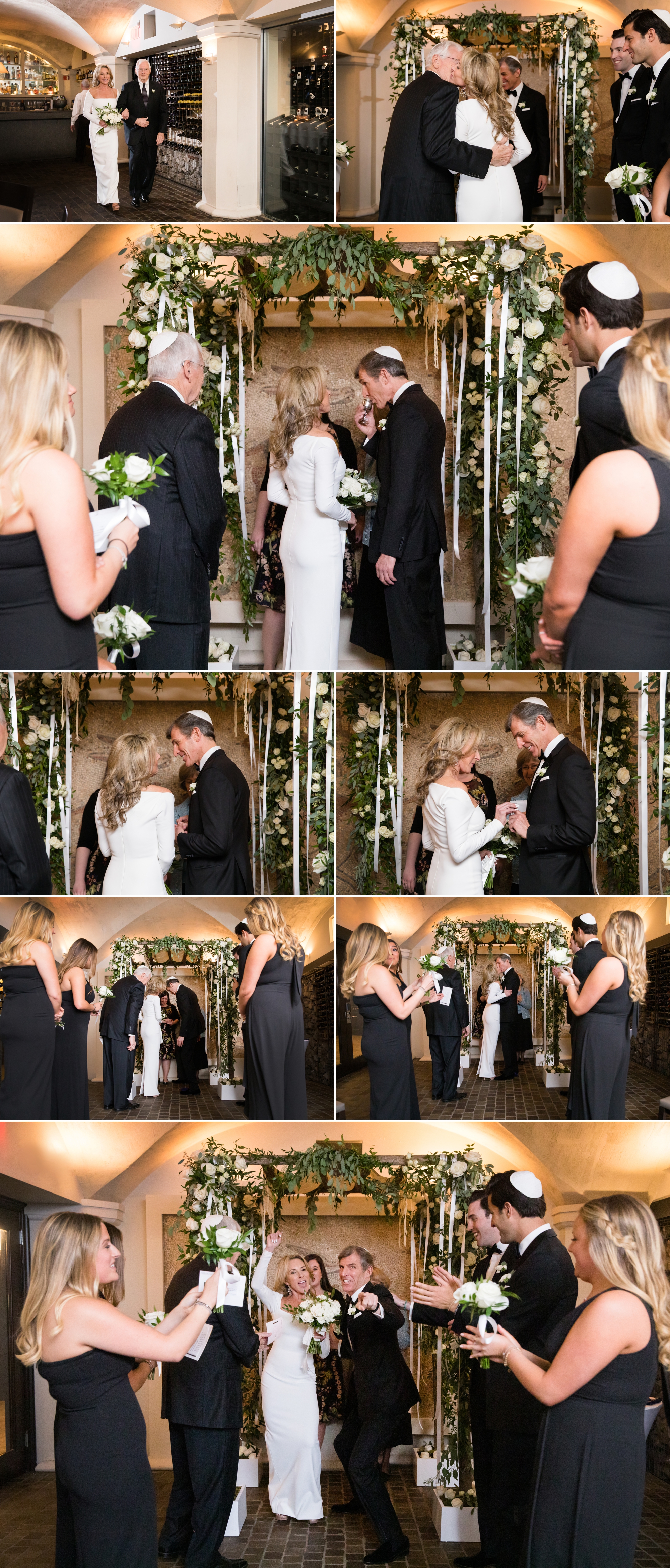 The toasts were absolutely priceless.  There was lots of laughter and lots of tears.  And plenty of laughter through tears.  It was a wonderful night!