New Year's Eve weddings make an already fabulous celebration, epic.  The energy and anticipation is always just a bit more heightened.  I was thrilled to ring in this New Year with Pam and Jason!  I felt like I was around my own friends and family.  In addition to Pam and Jason, I had no fewer than three former couples (including Jason's sister) and one future couple in the room.  And I adored each one of them.  It was so much fun!  We spent the entire day at the Blue Hills Country Club.  Pam and Jason totally transformed the place.  Here are a few of my favorite images from the day.
Pam and Jason are members at Blue Hills.  They were so happy to spend their wedding day at a location that meant so much to them.  Pam shared a lovey first look with her dad before seeing Jason.
Pam and Jason's first look was in their ceremony space in front of the gorgeous Chuppah created by Designing Images.  I absolutely loved the simple elegance of it.  Both bride and groom shed a tear during the first look and it was so sweet!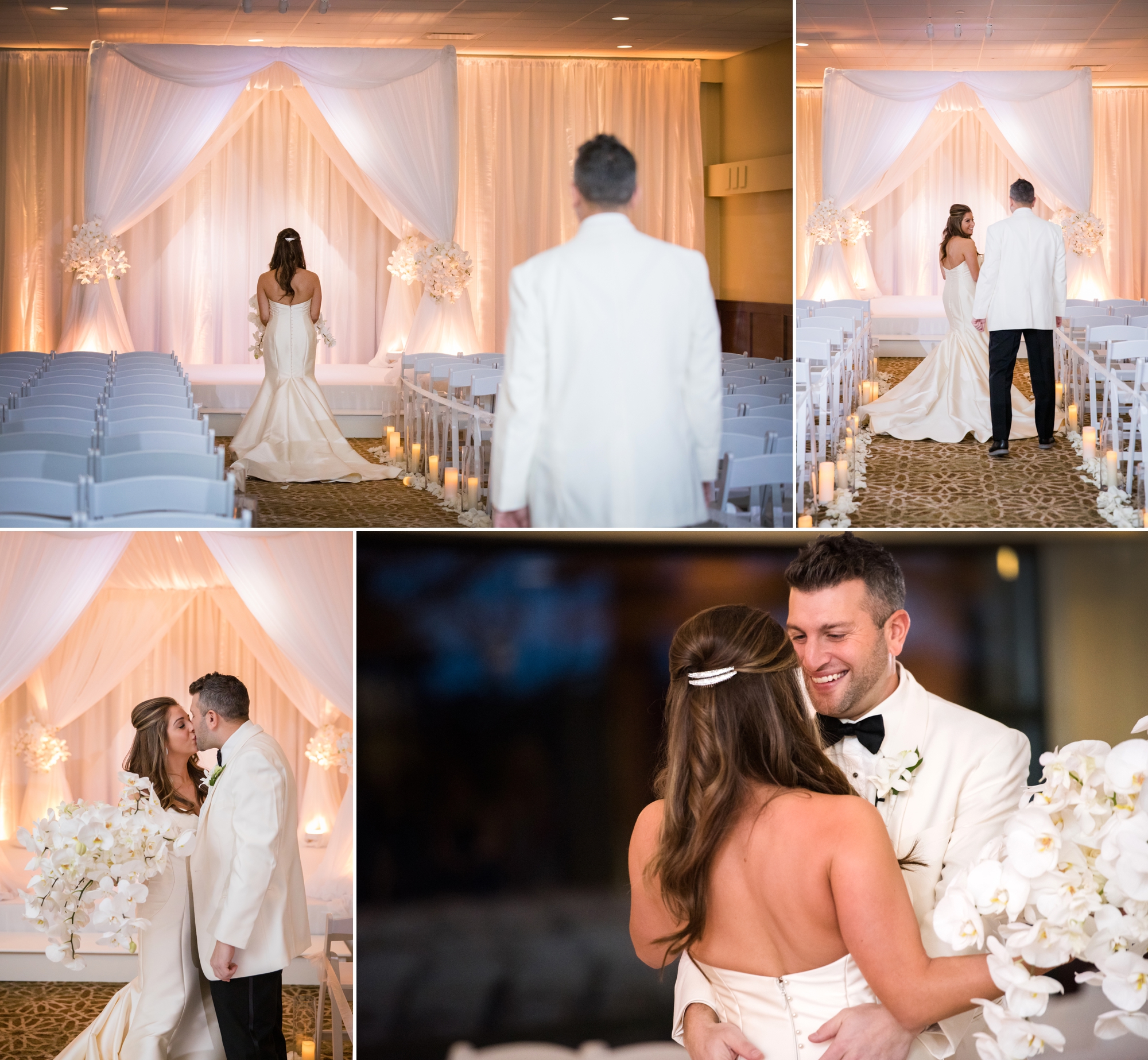 After a private Tisch, Bedeken and Ketubah signing, Pam and Jason were married in front of family and friends.  Check out how Jason looked at Pam as she walked down the aisle and circled him (a lovely tradition in Jewish wedding ceremonies).
After their ceremony, we spent some time taking photos in the set ballroom and outside the club.  It was all decked out for the holiday and celebration.  The ballroom was absolutely gorgeous!  Pam and Jason covered the room in white drape and added warm up-lighting and pin spots on the fabulous white centerpieces.  Take a look at that wedding cake!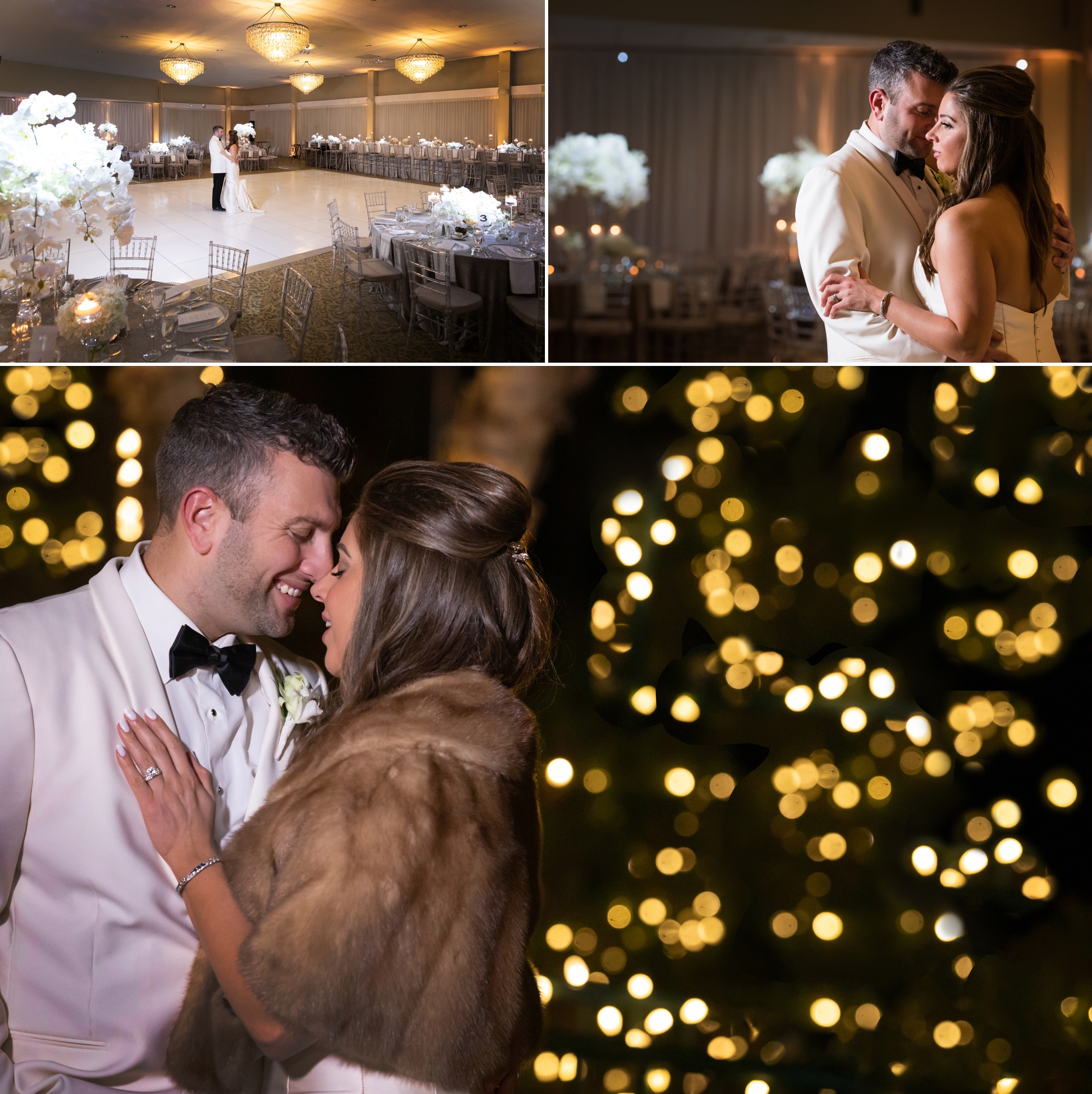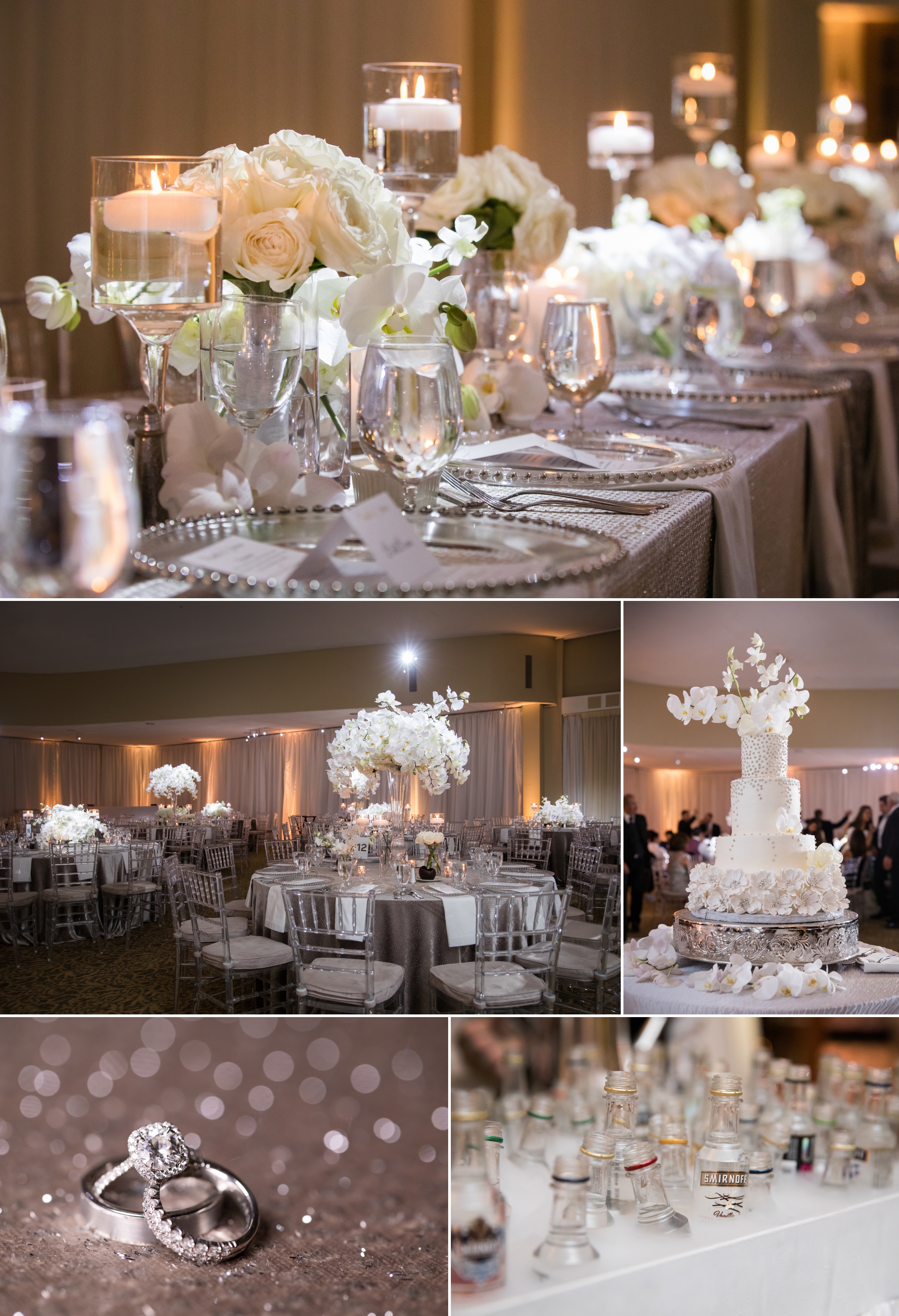 The wedding party was introduced as one big group, and Pam and Jason shared their first dance as husband and wife.  That was followed by a fabulous hora!  I loved seeing Pam's dad take one of his grandchildren up in the chairs with him.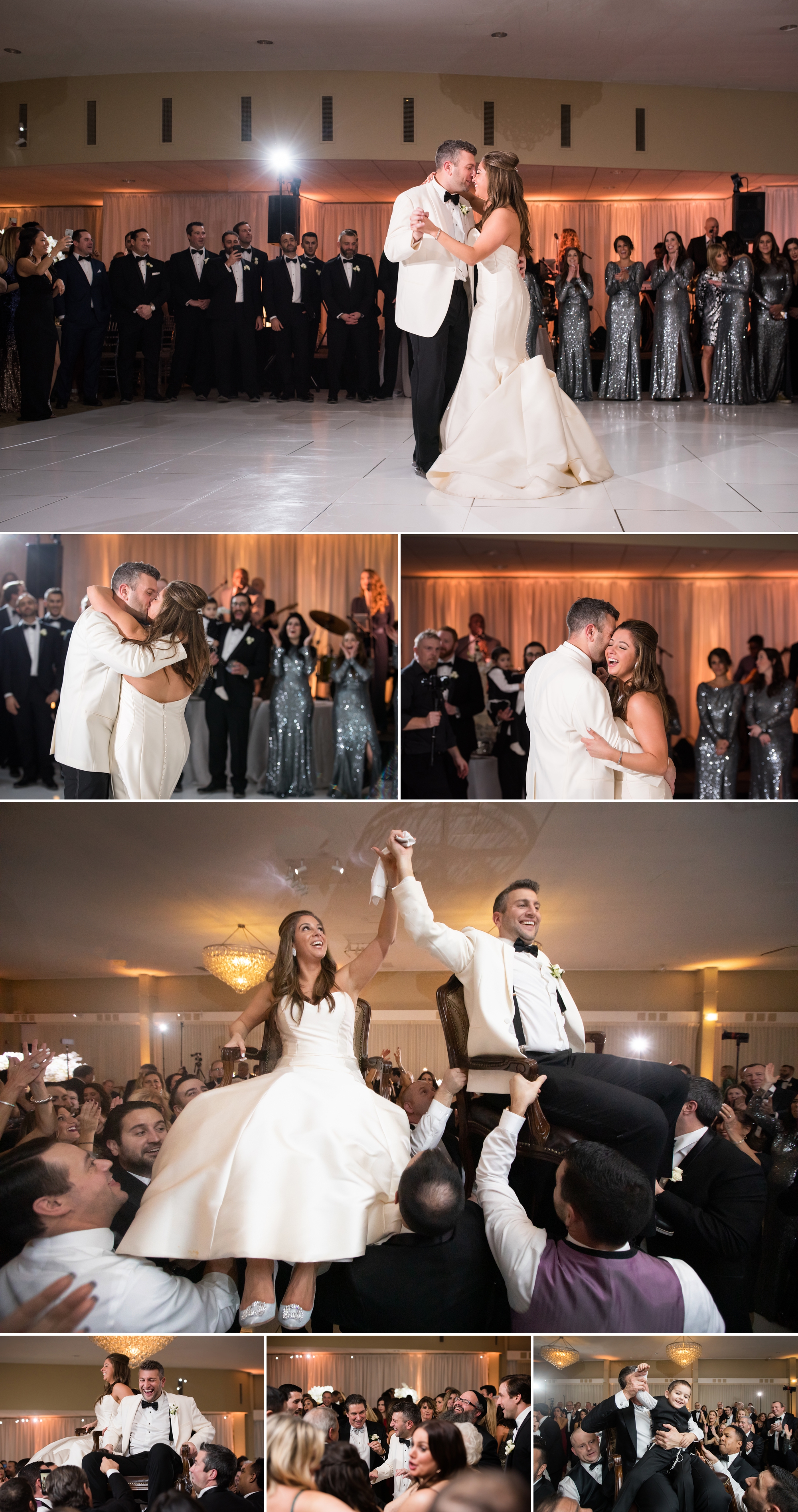 Pam and Jason enjoyed every second of the toasts.  They were filled with laughter and tears.  It was an absolute joy to capture.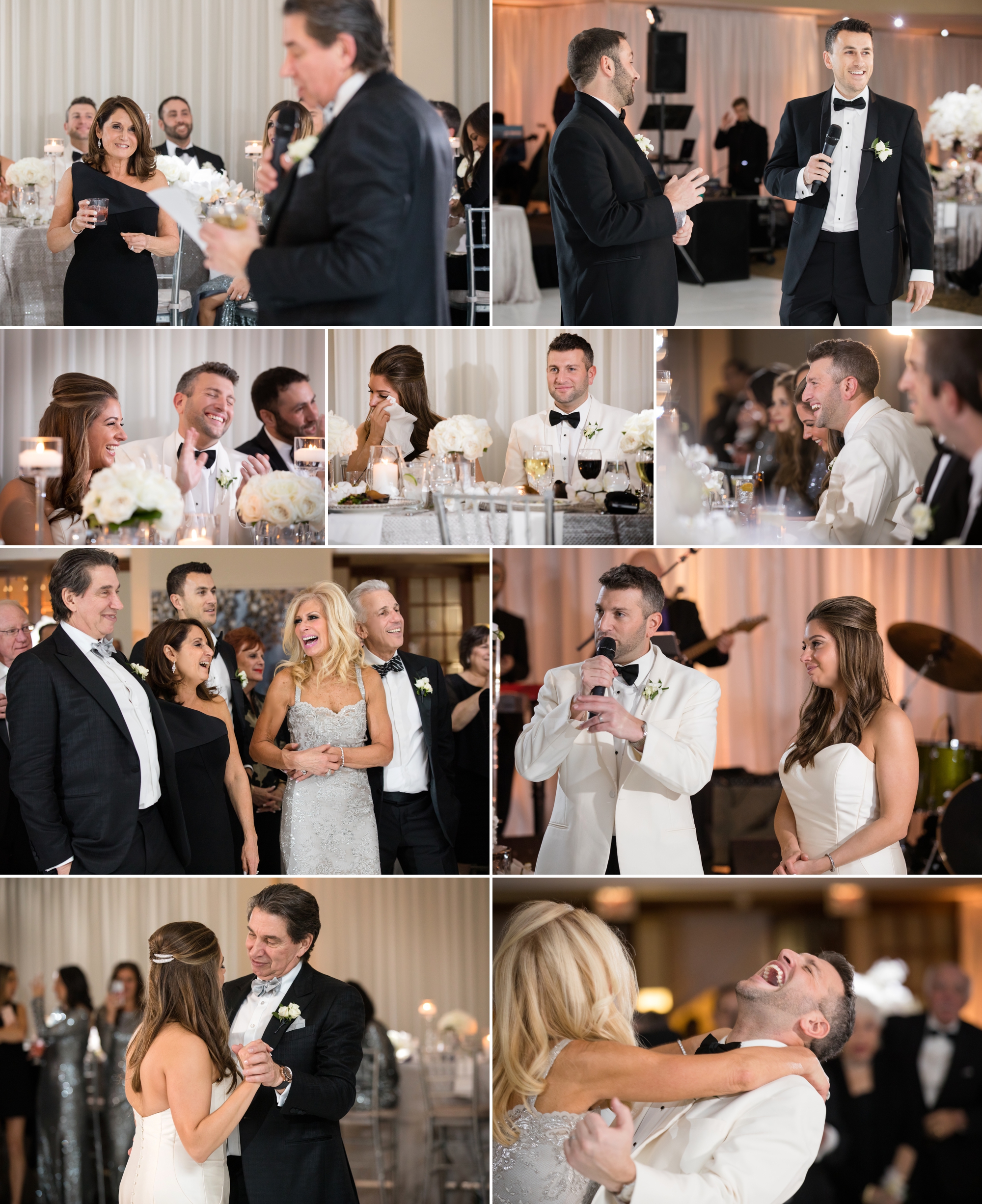 And then it was time to dance!  The dance floor was packed all evening all the way through the New Year count down.  Pam and Jason rung in the New Year on the bandstand with confetti and champagne.

Don't forget to check out their full slide show!
VENDORS
Venue – Blue Hills Country Club
Flowers and Decor – Designing Images
Linen and Dance Floor Rental – Peak Event Services
Entertainment – Night Shift Entertainment
Day of Planner – Jen Wheaton
Hair – Eric Howard, Will Charles Salon
Makeup – Dani Wagner
Videographer – NST