Sydney is smart, sassy, and simply spectacular!  See what I did there.  I had so much fun working with Sydney and her family.  They hosted a crazy fun Bat Mitzvah at the Crowne Plaza.  The ceremony and celebration were right at the hotel.  So I had the treat of being able to capture the entire event.  Here are some of my favorite images from the day.
We started the evening with some formal photos of Sydney at the hotel.  The Crowne Plaza is a cool spot with all sorts of character in the public spaces.  We took advantage of all of it!  Sydney had me (quite literally) running all around the hotel to find some funky little niches.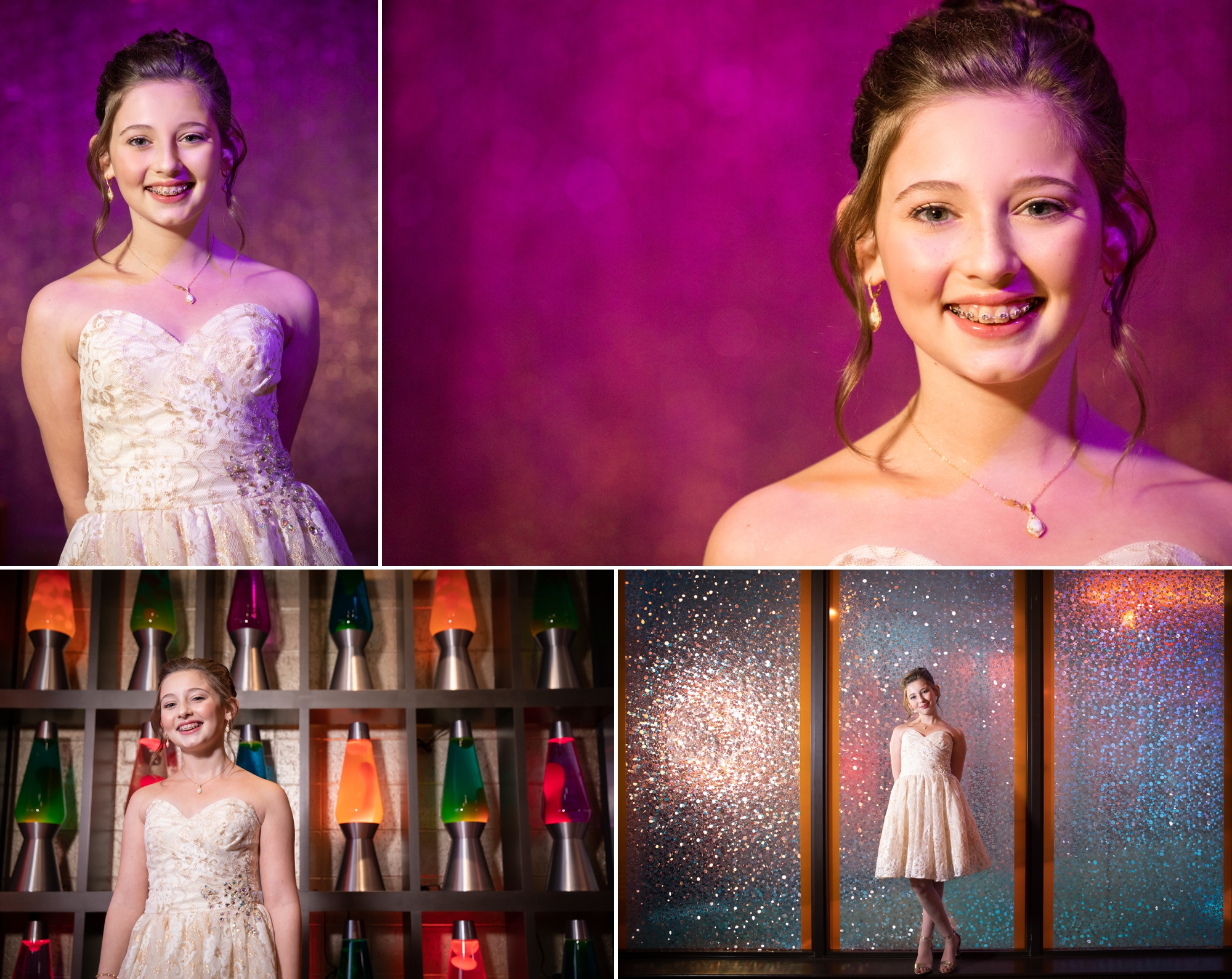 Sydney did an excellent job during the Bat Mitzvah ceremony.  I was so impressed with her poise and ease.  She seemed to actually have fun on stage!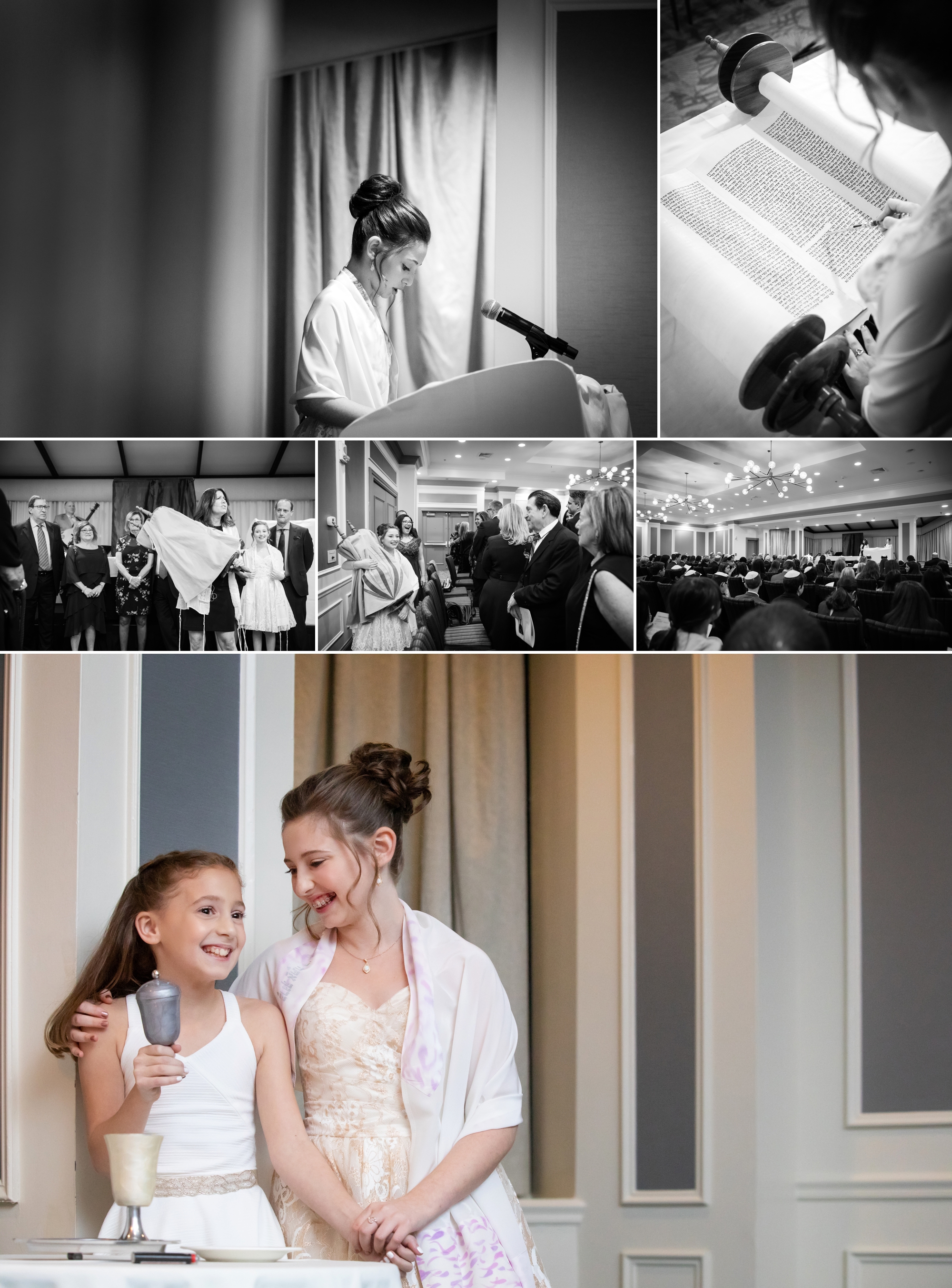 Sydney's style was really evident when the ballroom doors were opened.  The room was decked in sparking lights, pink sequin table runners, white and light pink floral centerpieces and a fabulous pink stage.  It looked gorgeous!  Sydney was introduced into that fabulous room and went right into an amazing hora.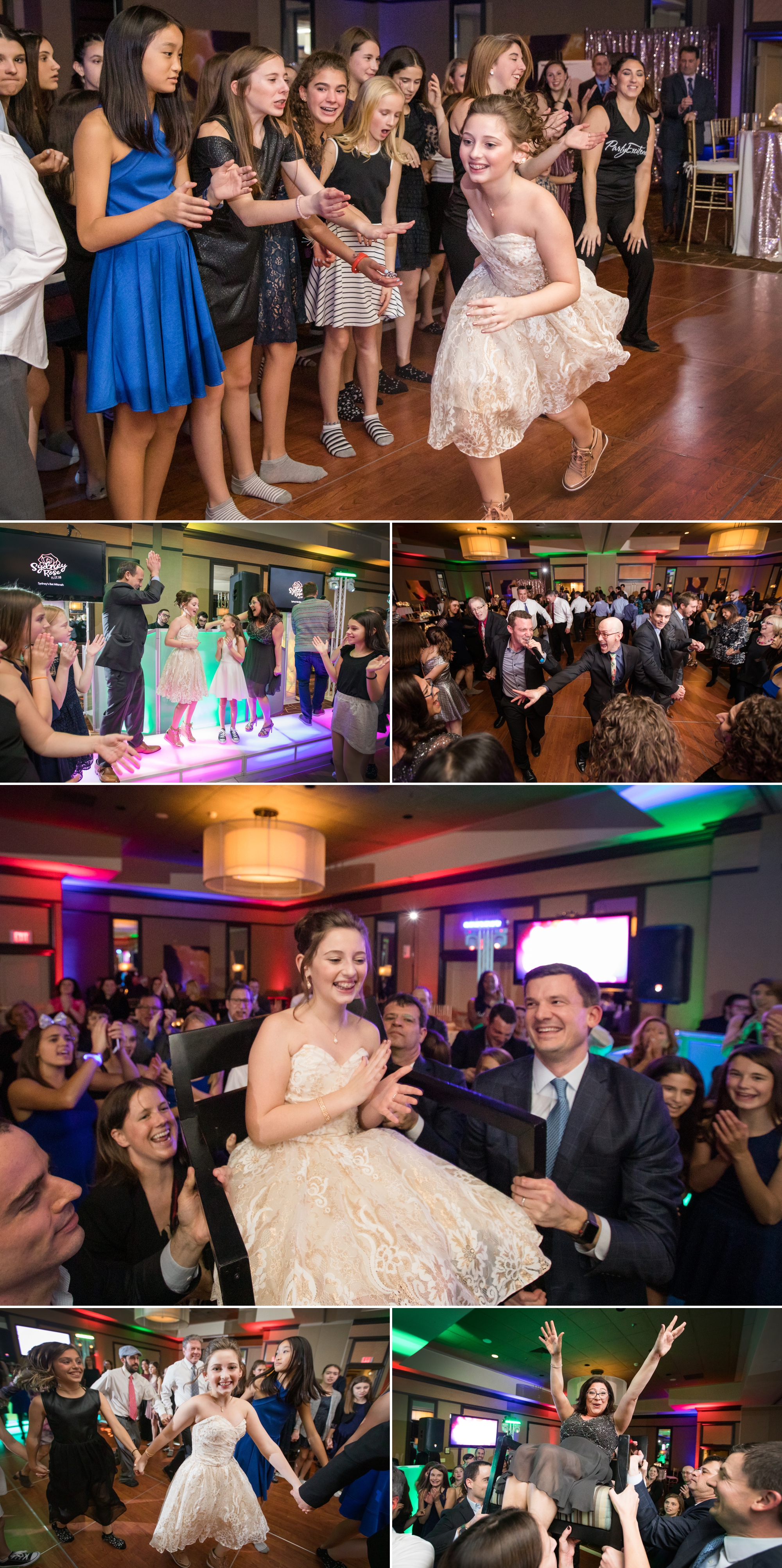 Kids and adults alike played games and danced to their hearts content.  Sydney is a dancer.  And she and her girlfriends broke out into some super fun choreographed numbers.  But, one of the best parts of the evening was when Sydney and her mom sharedo a fabulous choreographed dance.  You could totally see where Sydney gets her sassy side!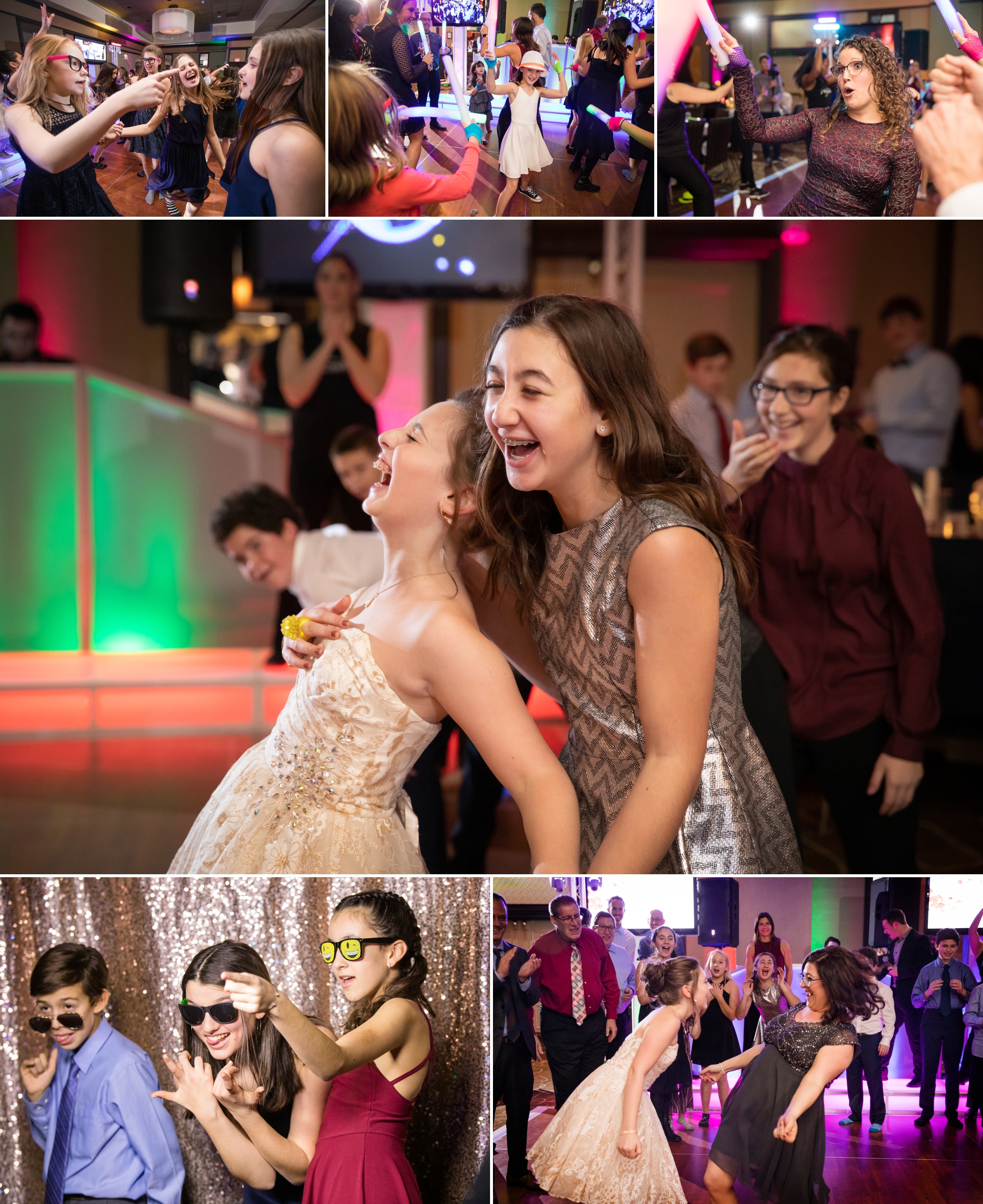 Sydney did a wonderful job with her candle lighting.  And I absolutely love her custom candle display.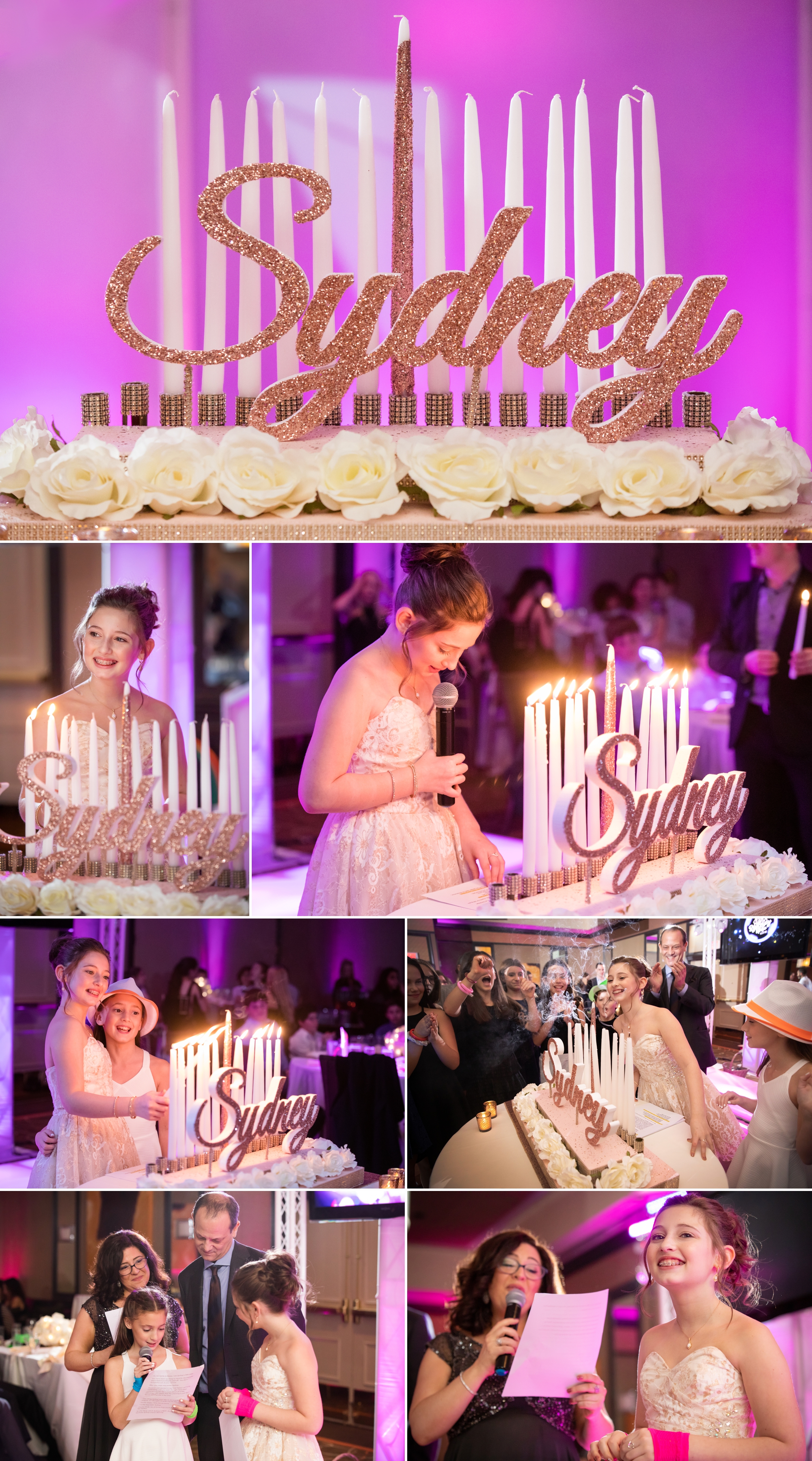 VENDORS
Venue – The Verve, Natick
Entertainment and Lighting – Party Excitement
Florist and Decor – Designing Images
Hair – Jen Tawa
Makeup – Janayna Lamas
Videographer – Tucker Woods