I first fell in love with Tamara and Chris during our Engagement Session when we photographed around Boston and finished our day playing video games.  I was really looking forward to spending more time with them on their wedding day.  We started the day getting ready at my home away from home, Seaport Hotel in Boston.  Guests hoped on buses to a beautiful ceremony at Emmanuel Episcopal Church of Boston on Newbury Street.  After the ceremony, guests returned to the Seaport Lighthouse for a fabulous celebration.  Here are some of my favorite images from the day.
Tamara started her day getting ready with family.  She, her mother, cousin and aunt filled the room with joy and anticipation.  Tamara wore a bracelet of her mother's pinned to her bouquet to keep her close.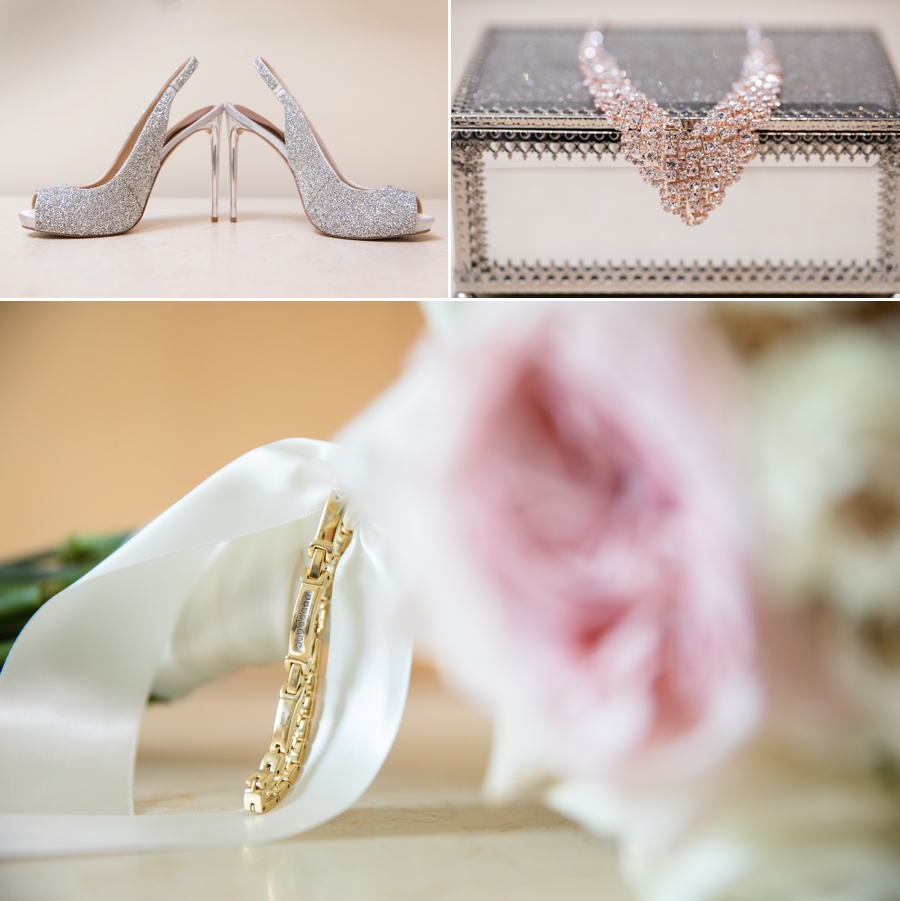 Emmanuel Church was just gorgeous.  It was a small chapel which made the ceremony intimate.  But it had gorgeous, high ceilings which gave the ceremony elegance and grandeur.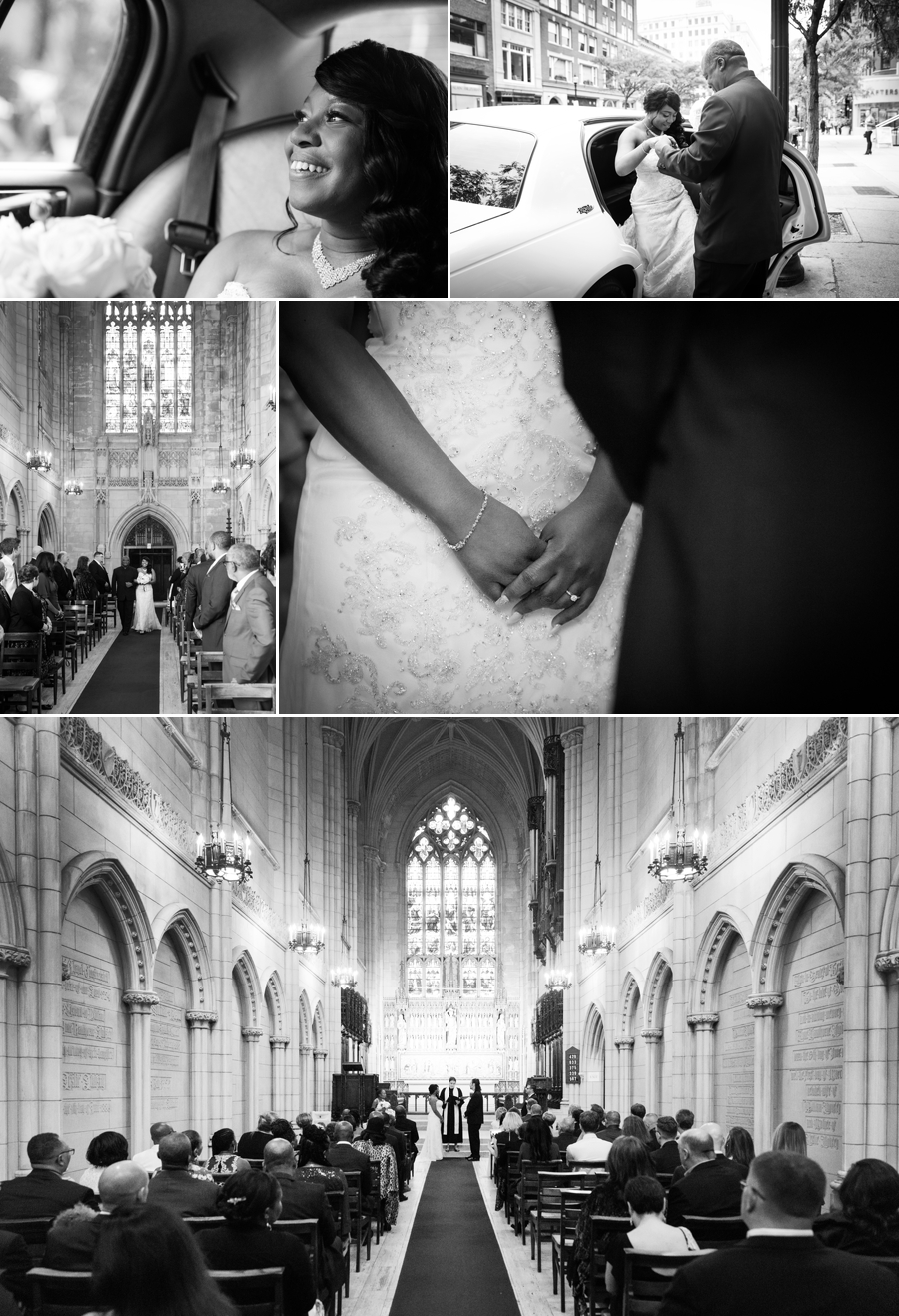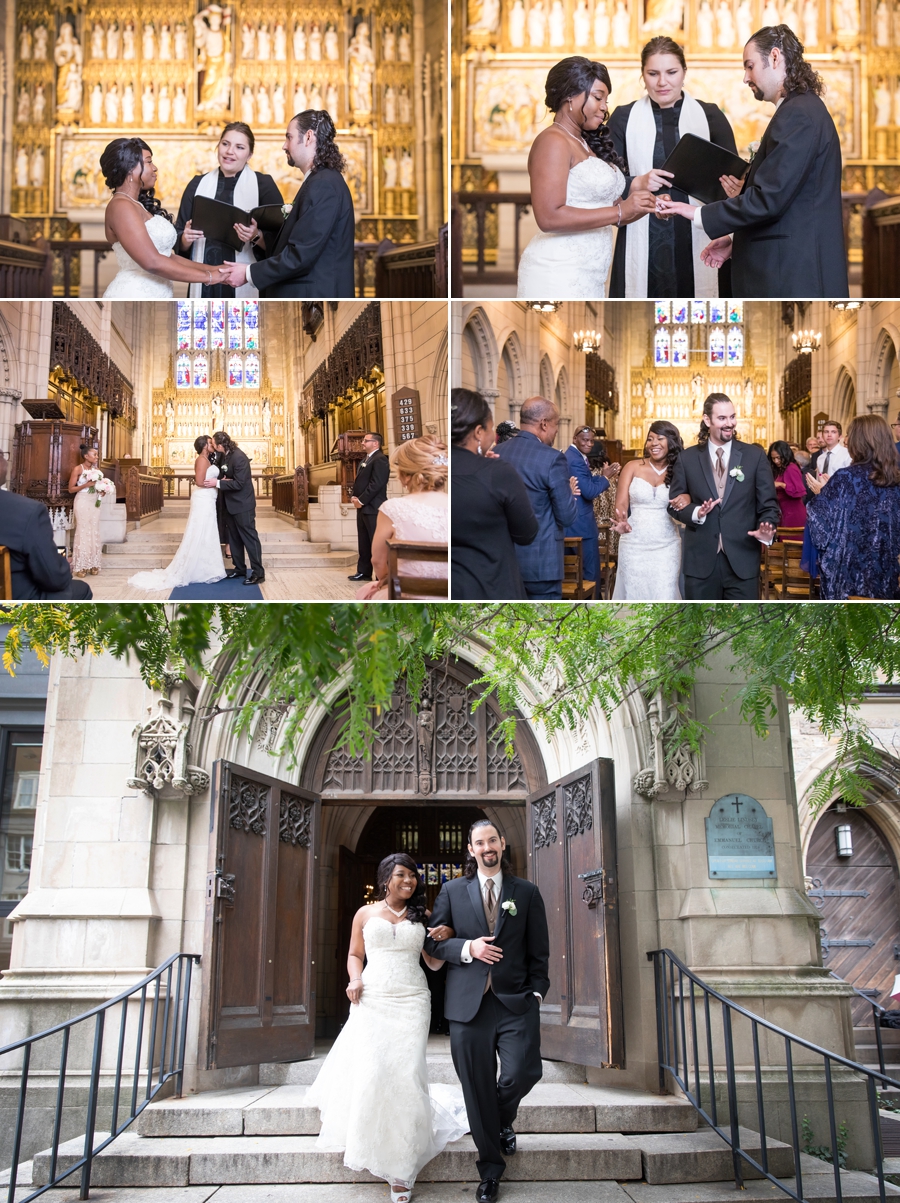 We used the iconic arches of the World Trade Center Boston and the city skyline as our backdrop for formal photos.  It doesn't get better than that.  Tamara and Chris kept their wedding party small with a best man and maid of honor.  It made the photos really personal and fun.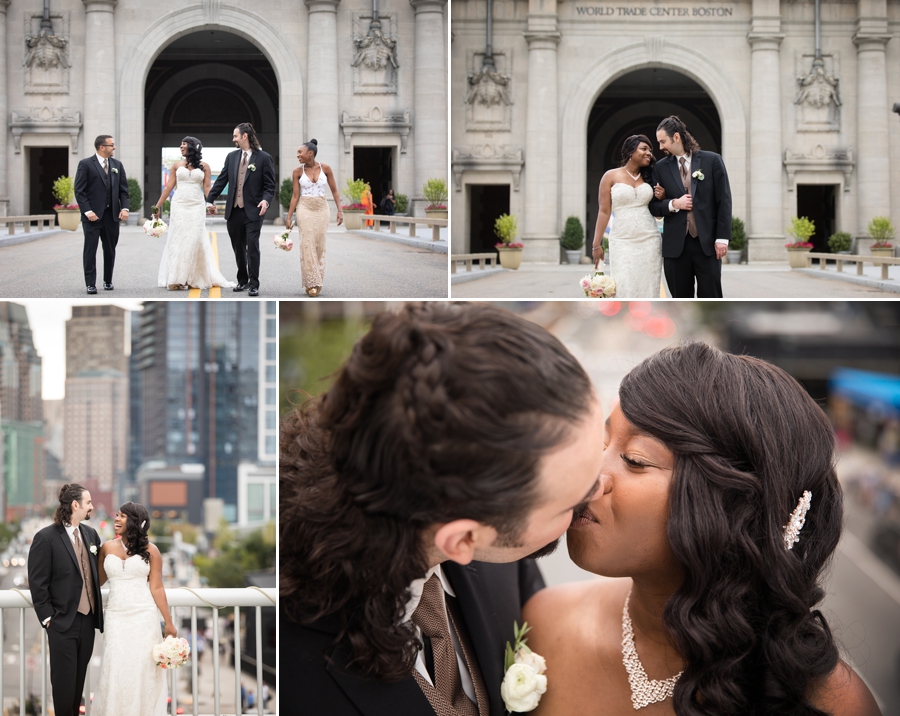 The Seaport Lighthouse features super high ceilings and three walls of windows.  Tamara and Chris kept the room light and airy with white and pink flowers and light tan and white table cloths.  The room was gorgeous!  And the party was fabulous!

Don't forget to check out their entire slide show!
VENDORS
Ceremony – Emmanuel Episcopal Church of Boston
Reception Venue – Seaport Hotel and World Trade Center
Event Planner – CW Events and Design
Entertainment and Lighting – First Class Weddings
Flowers – Lumiere Lauren
Rentals – True Elegance Design
Hair and Makeup – Eye Do Makeup
Reverend – Katherine Blaisdell