Taylor had the wedding she always dreamed of!  She got ready and shared her first look at the lake home in Sunopee she spent time in since she was a little girl.  It was a gorgeous summer day for formal photos right on the water.  After that, the wedding party headed to the Inn at Pleasant Lake for a gorgeous outdoor wedding ceremony and a fabulous tented celebration.  Here are some of my favorite images from the day.
Taylor was beaming from the moment we arrived.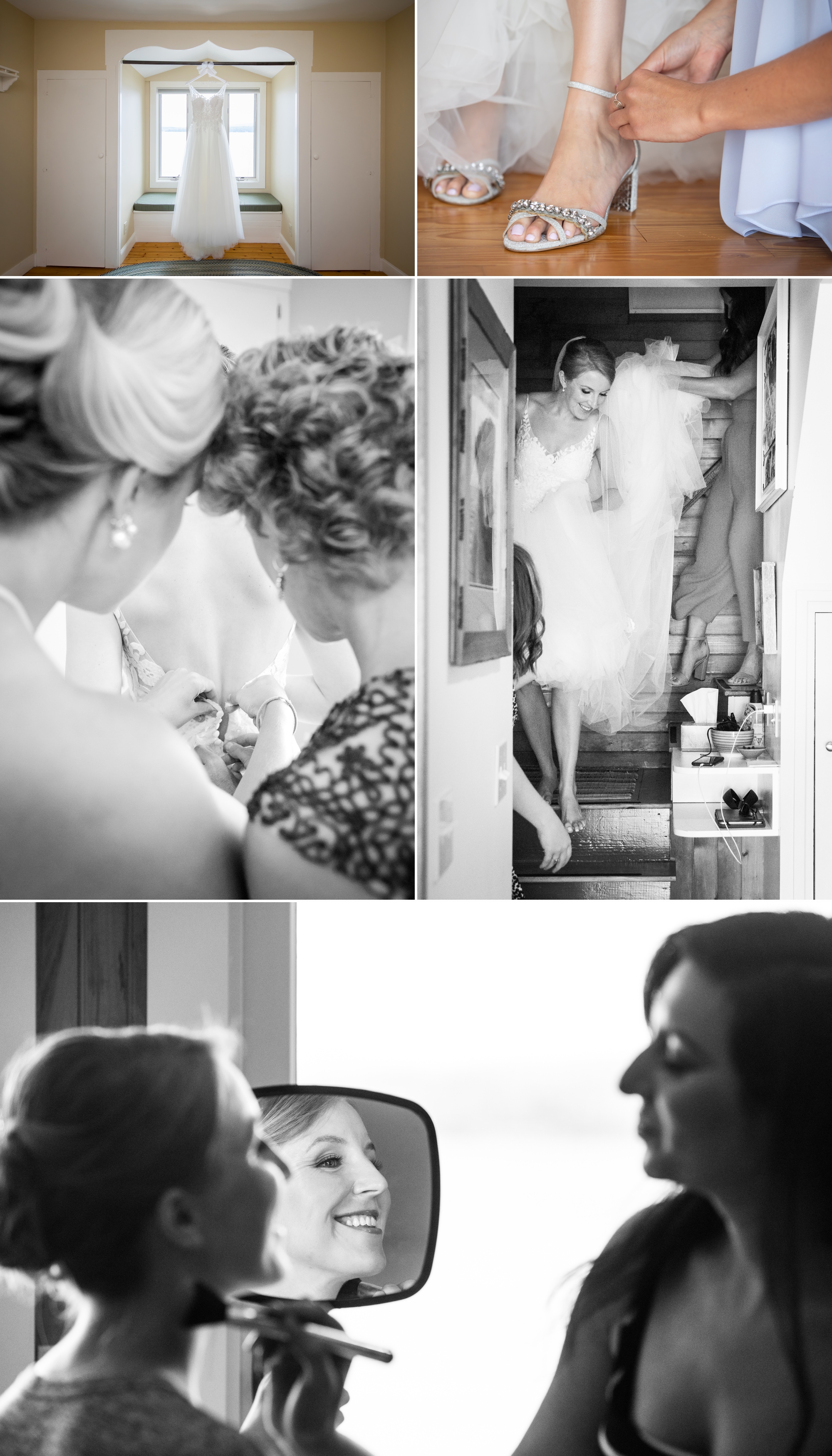 Taylor and Trevor's first look on the lake was idyllic.  He was so thrilled to see her.  And they were both just gorgeous!

The ceremony was filled with special meaning.  The couple chose to have their rings passed from guest to guest so each could impart a special blessing upon them.  They also created a very special blending ceremony.  They chose to blend water from the lakes that each spent time on as children.  They
blended the waters with Taylor's uncle performing in the background.

Taylor and Trevor chose simple and natural decor for the tent.  It created the perfect feel for their outdoor, tented wedding.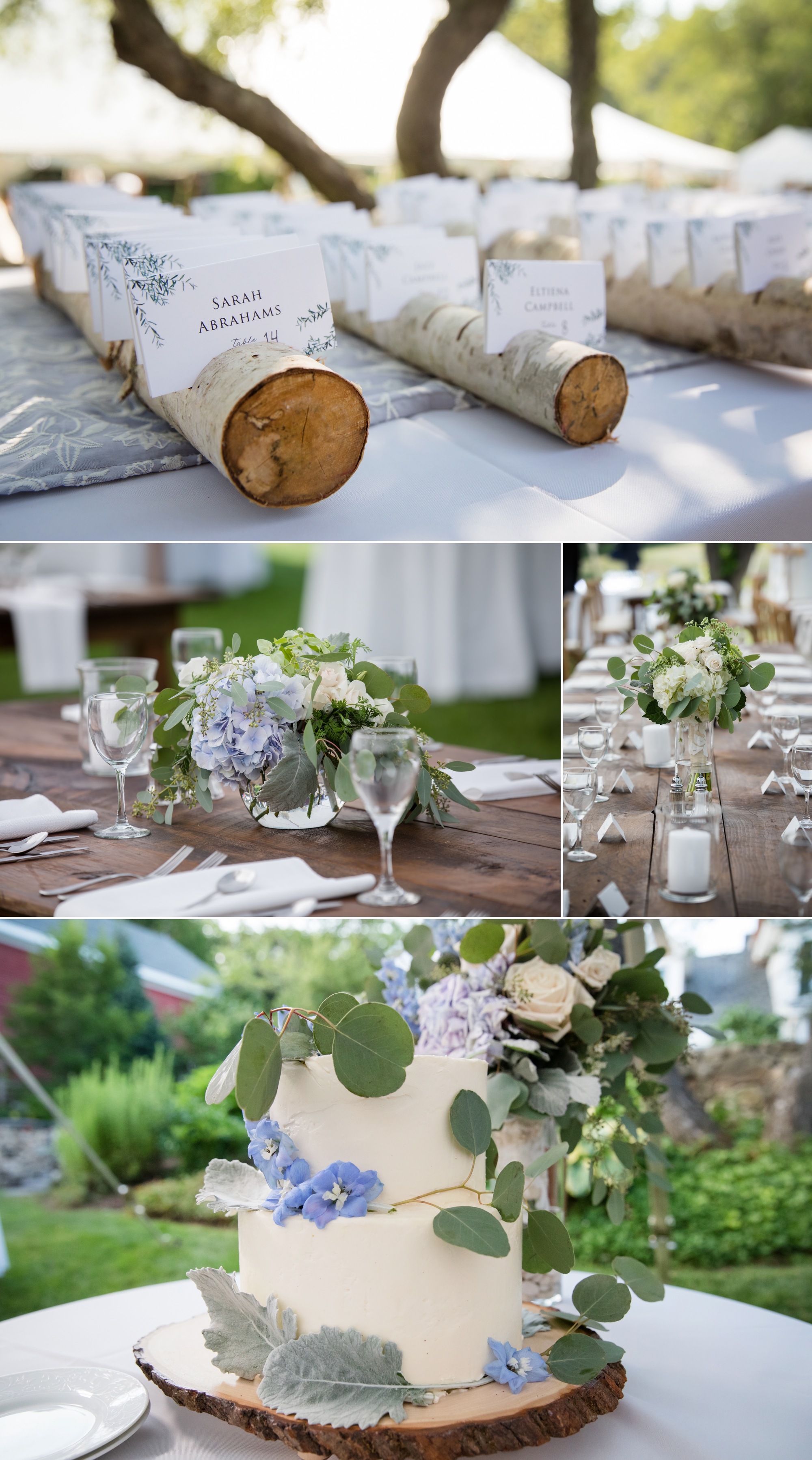 It's so obvious how close Taylor and Trevor are to their families.  There was so much joy in the room through each formality and dance.  The toasts were a riot!

I was thrilled to have the chance to sneak Taylor and Trevor away for some additional "Golden Hour" photos around the Inn.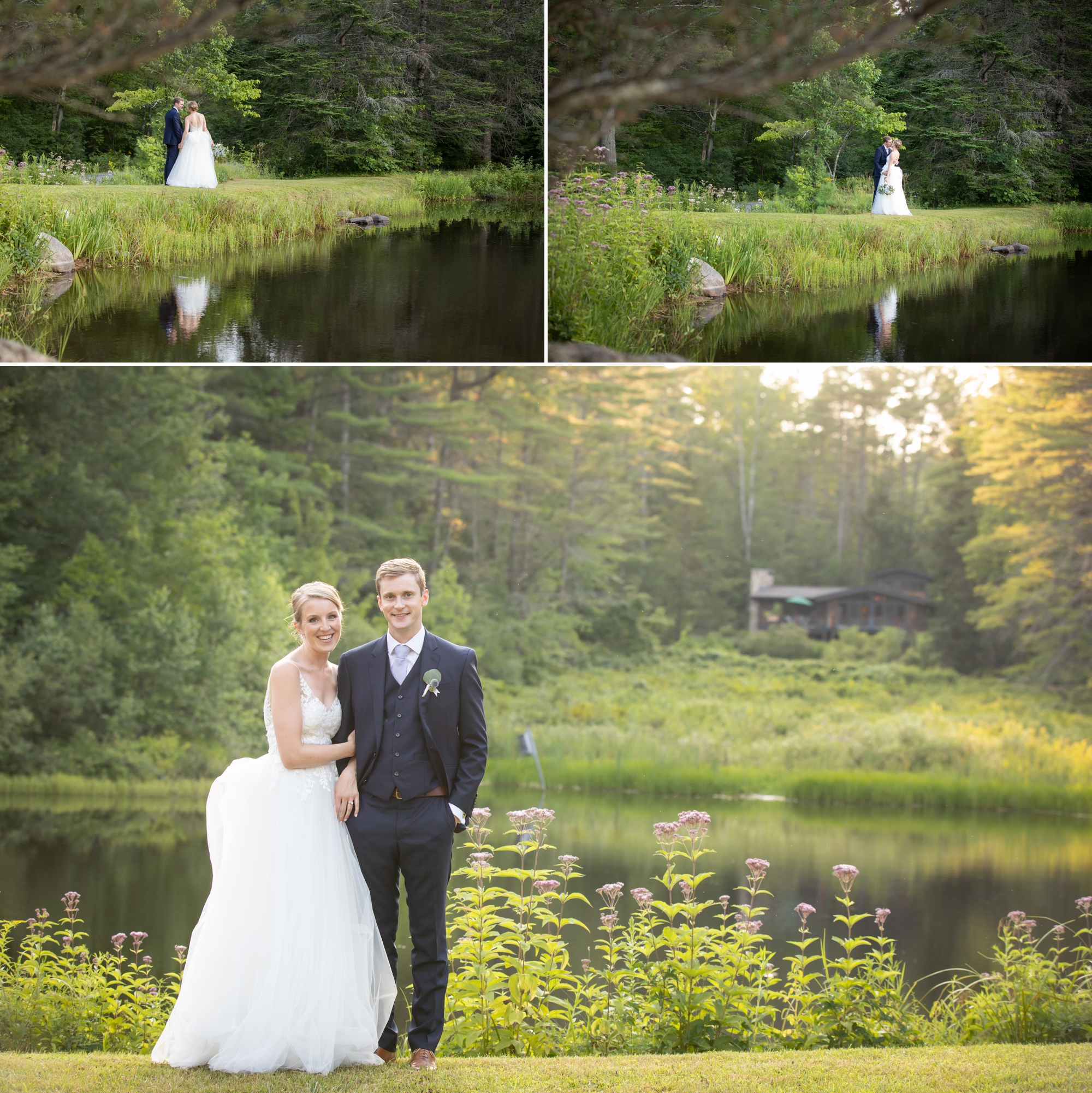 Don't forget to check out their full slide show!
VENDORS
Venue: The Inn at Pleasant Lake
Caterer: Oak & Grain
Entertainment: Wavelength
Florist: Allioops!
Rentals: Lakes Region Tent Rental