This week, I was grateful for the opportunity to photograph some very talented  people in a truly unique and challenging space.  In a small, independently owned, Asian American book store,  Smithsoneon & the Jazz Thugs performed by the light of two small, red paper lanterns.  East Meets West Bookstore is managed by the Boston Progress Arts Collective.  It houses the largest selection of independent Asian American products on the East Coast, including books, DVDs, hip hop, rock, and spoken word CDs and vinyl, chapbooks, gear and one-of-a-kind artwork from established and up-and-coming artists from across the country.  They hosted Smithsoneon and the Jazz Thugs as part of their Music Box Series
The lack of any real light and the tight quarters made this a very interesting challenge to shoot.  I'm hoping these images are as unique as the outstanding music I heard that night.  The Jazz Thugs are a group of gentlemen who met their freshmen year at Berklee School of Music and have been playing Jazz together ever since.  They've only named themselves recently due to the increased attention they've received.  Saturday night, they featured jazz covers as well as some unique compositions including an amazing piece set to Martin Luther King Jr.'s "I Have a Dream" speech in honor of Black History Month.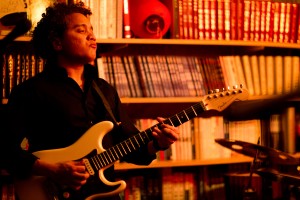 Yasser Tejeda – Guitar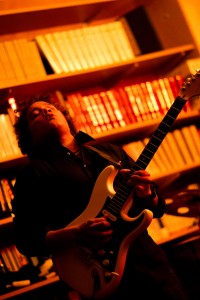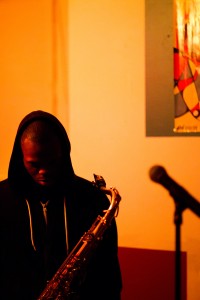 Craig Hill – Sax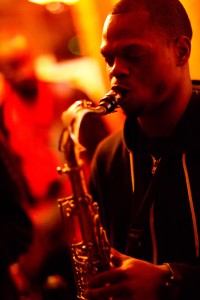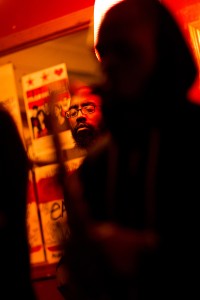 Kyle Miles – Bass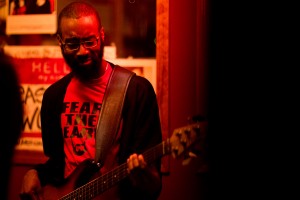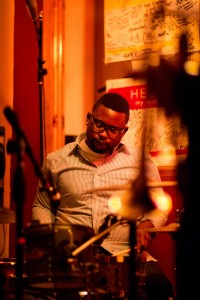 Coran Henley – Drums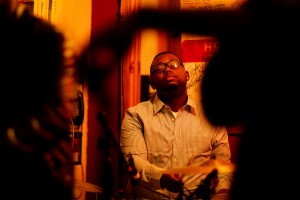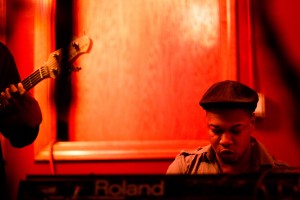 Chad Selph – Keys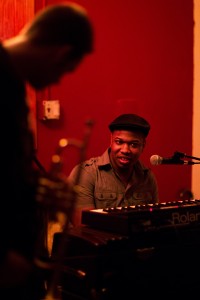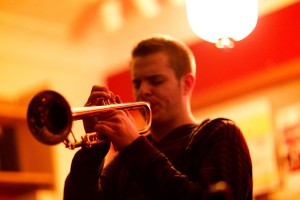 Nick Frenay – Trumpet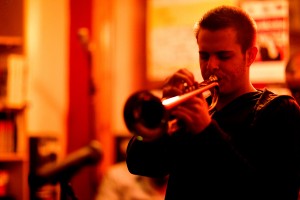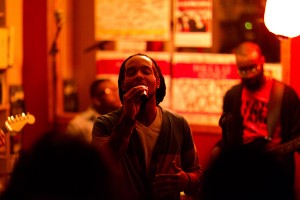 And featured artist Smithsoneon.  You can find more of his original work at http://www.smithsoneon.com.  You don't want to miss it!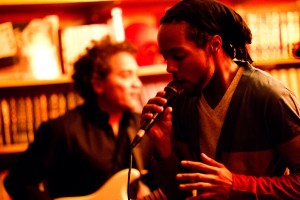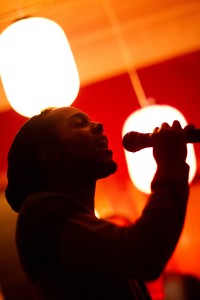 As if that weren't enough Smithsoneon and the Jazz Thugs were also joined by guest artists Decent Men.  I suggest you check out these amazing lyricists.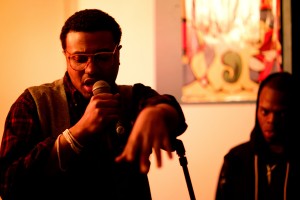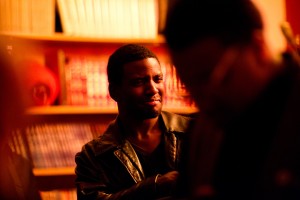 And jazz vocalist Jill Peacock performing an original piece co-written by Yasser Tejeda on guitar.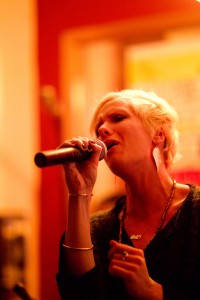 Keep an eye out for East Meet's West's Music Box Series to see more of these talented artists.  I hope to be posting more about their musical journeys!