Happy Valentine's Day! To celebrate, we've released our new website! And I couldn't imagine a better suited post to start the new look with.
When my good friend Jen told me her husband was returning from Afghanistan after a long, difficult year I was honored to accompany her to document this very special homecoming. The homecoming was to take place on Friday at 4:00pm and was to be full of celebration and fun for the troops and their families. Sadly, the event was moved to midnight the day before preventing Jen from brining her six (yes…I said six) young children to greet their dad. This made it even more important for me to capture the event for them.
The 26th Yankee Brigade arrived home to the Camp Curtis Guild armory in Reading, MA. Despite the late hour, friends and family crowded the armory in anticipation of seeing their loved ones. My friend Jen clutched notes and pictures drawn by her children while family members hung signs celebrating their loved one's safe return. I couldn't help but take a picture of the most interesting sign in the armory. I'm dying to know about poor Greg's car!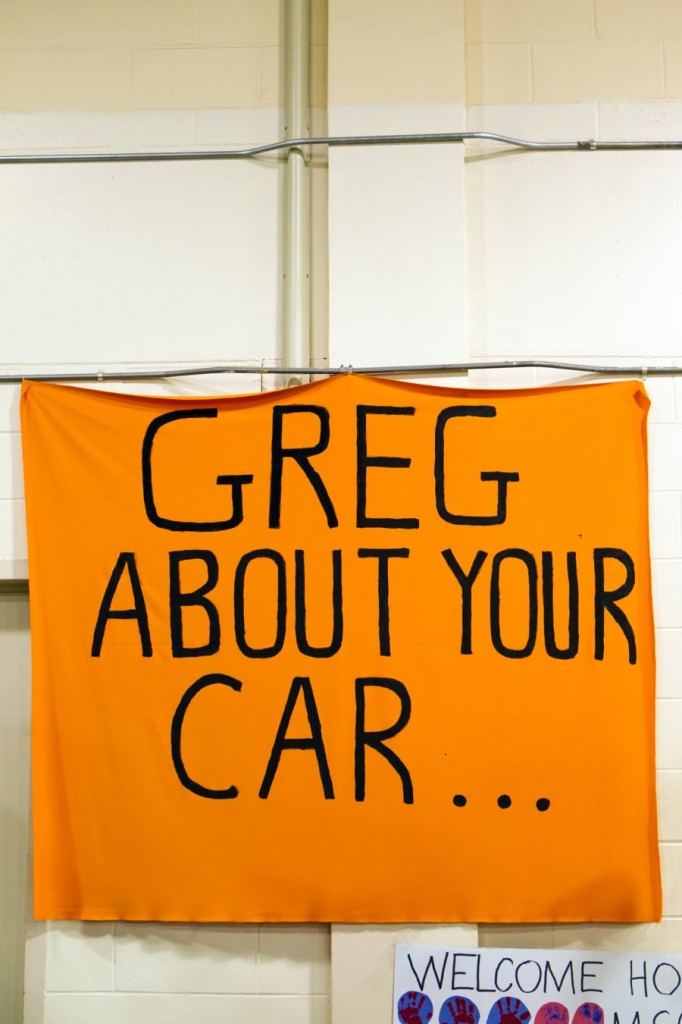 As the door to the armory opened, the soldiers marched through the doors in formation. I was amazed at how stoic and proud the soldiers were as they stood at attention. I was equally touched by the outpouring of emotion exhibited by friends and family members as they caught sight of their loved one.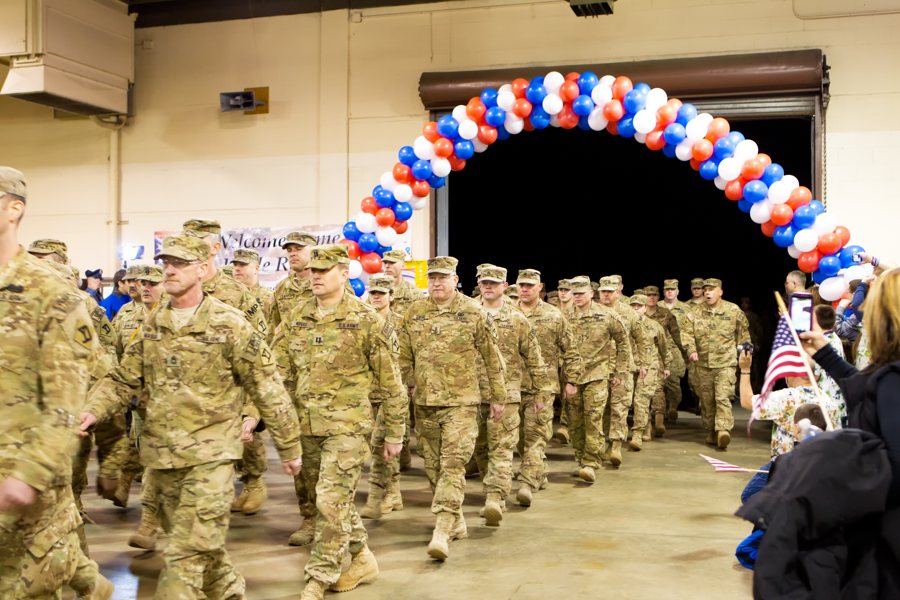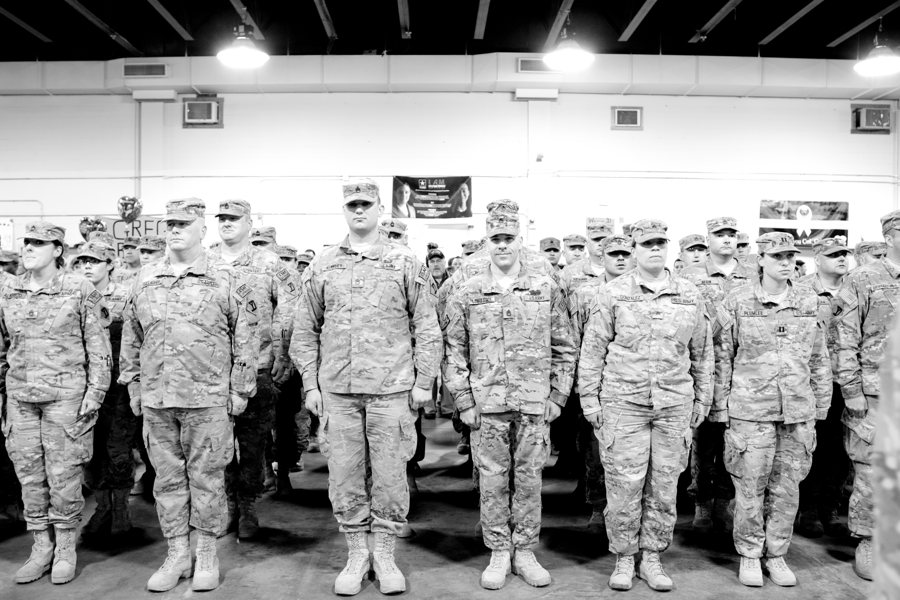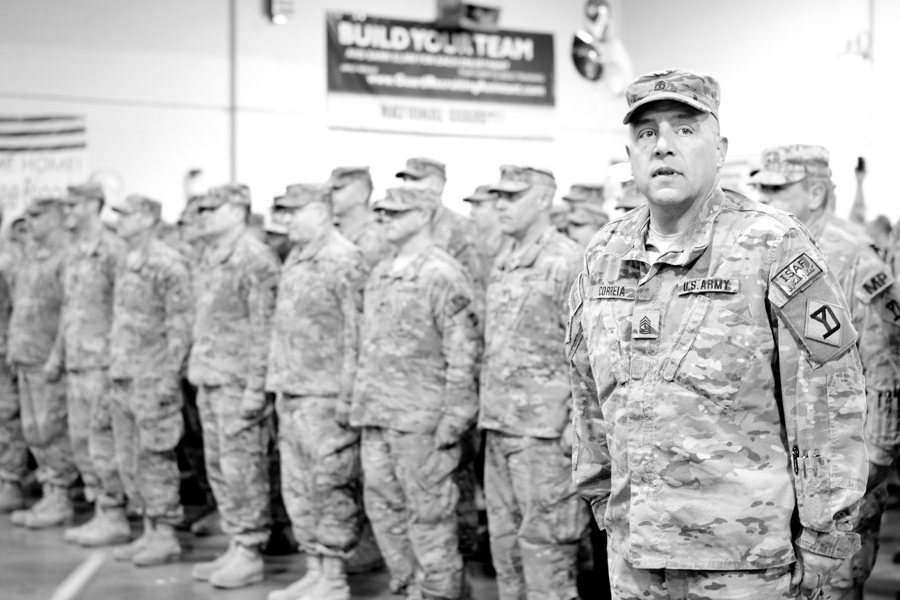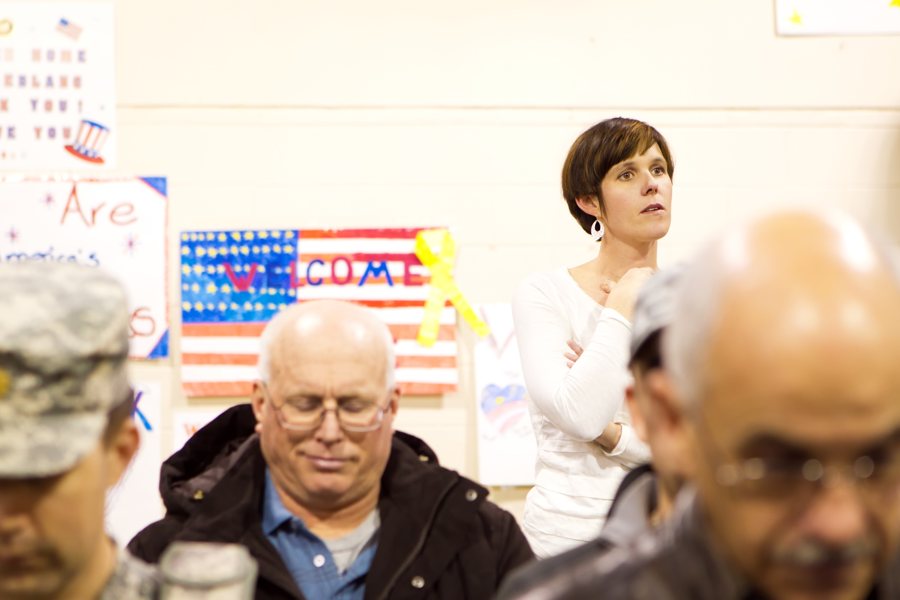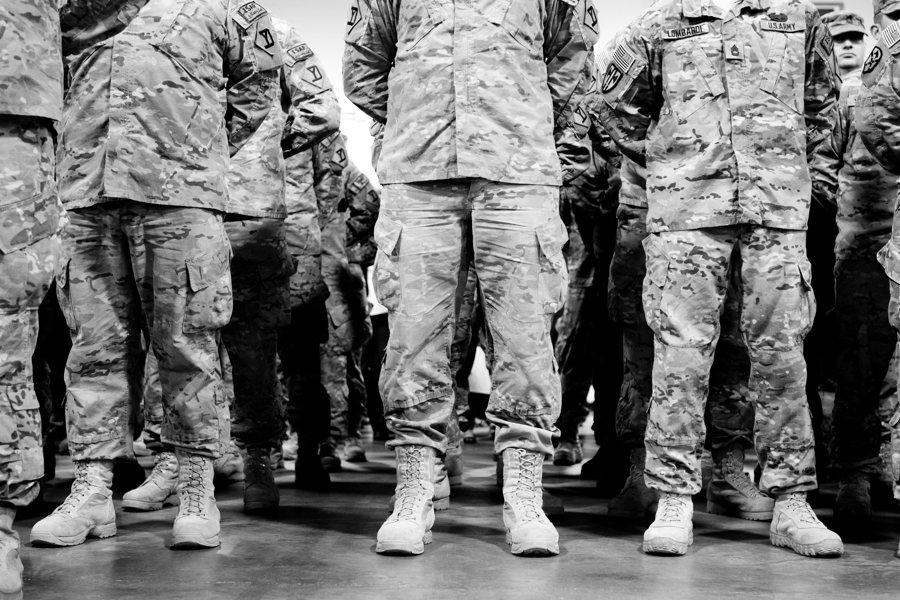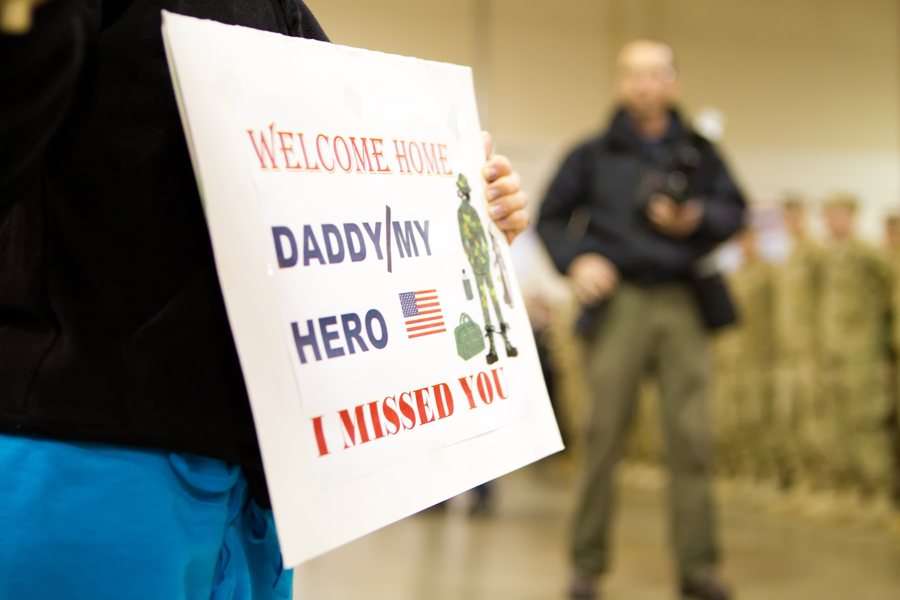 After a short, but meaningful ceremony the soldiers were relieved of duty. It felt like the room exploded with excitement. Shooting through tears can be an industry hazard, but it is one of my very favorite experiences.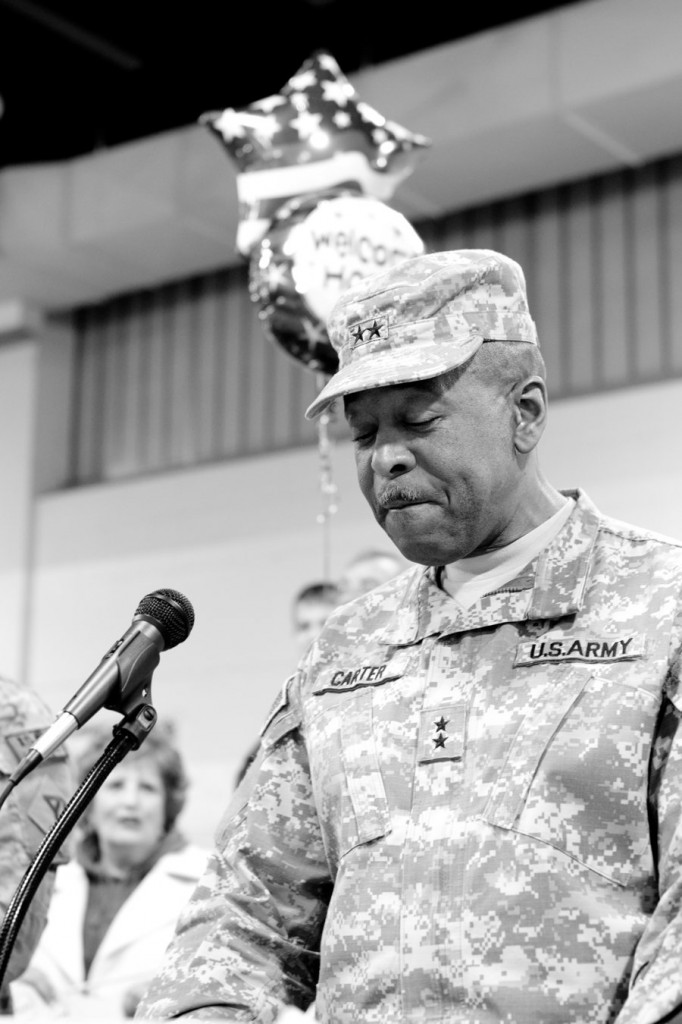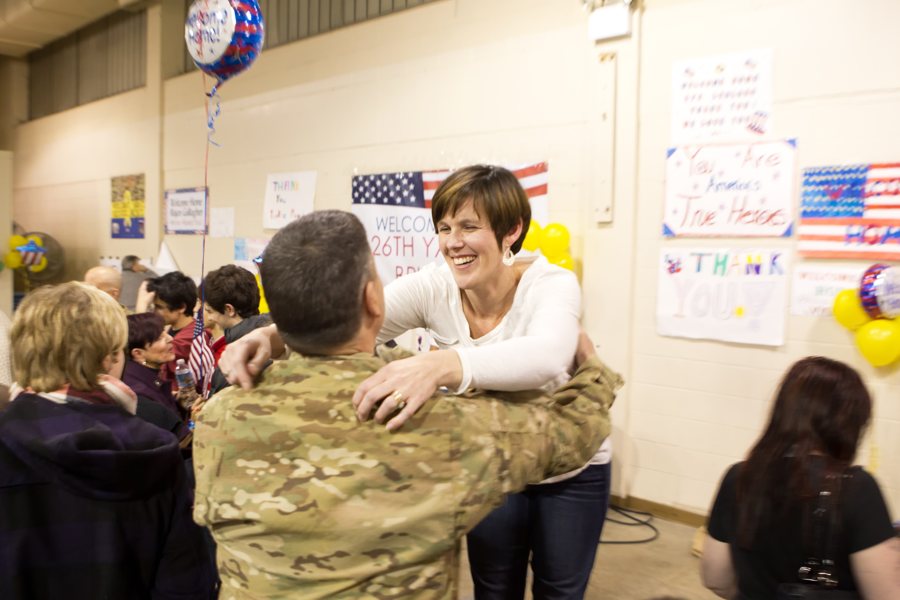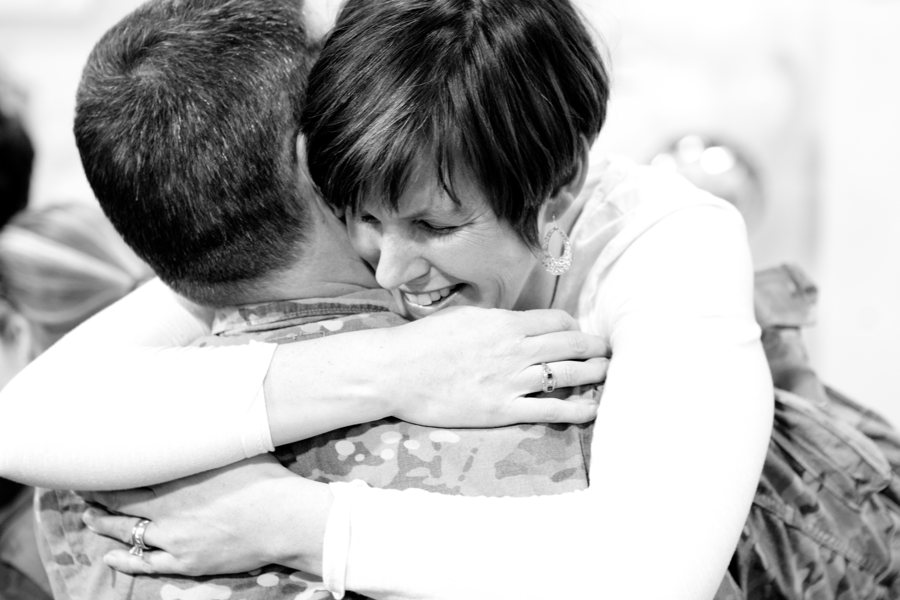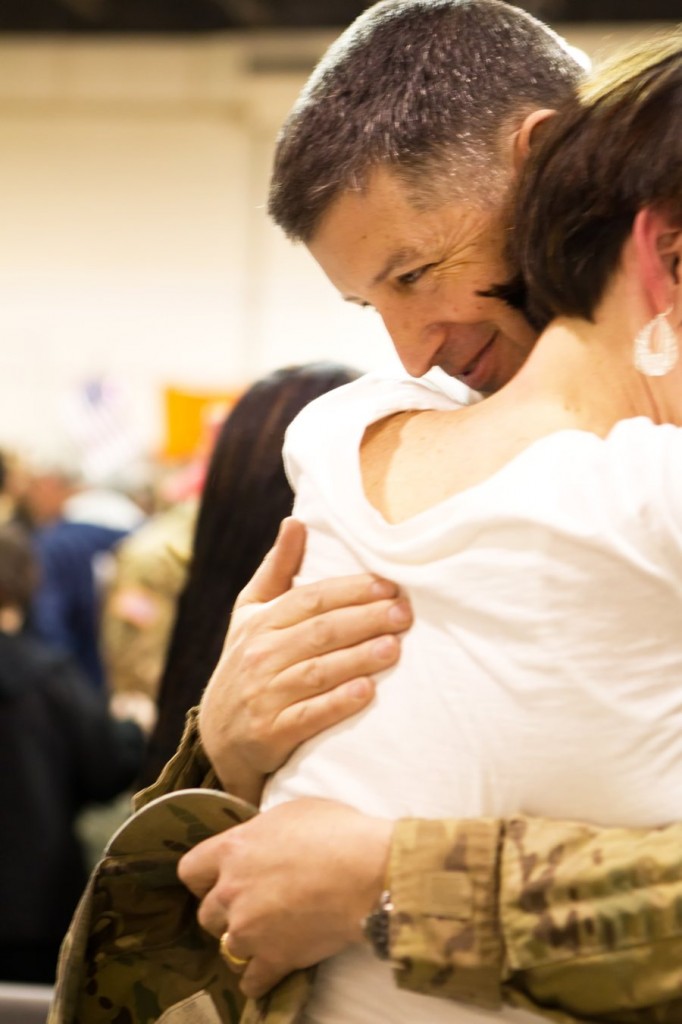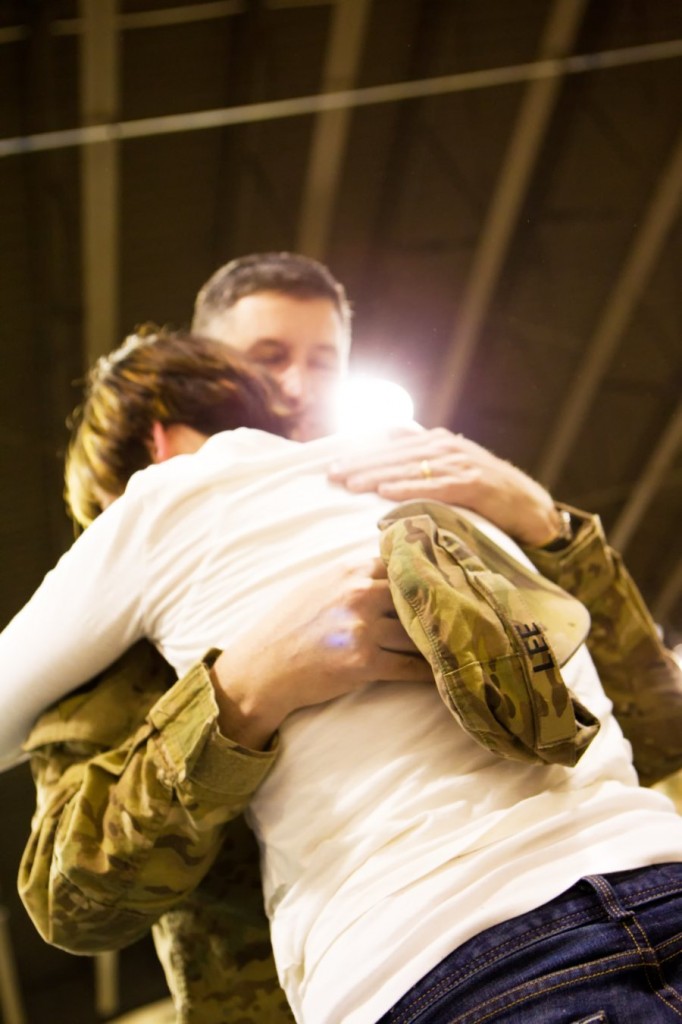 Many family members were disappointed this special reunion couldn't have taken place at a more appropriate hour. After a year of sacrifice and hardship, these men, women and their families should have been able to celebrate properly. But despite that, the relief, gratitude and sheer joy was palpable in the armory. I was so honored to be able to witness it. I'll never forget that experience. Lieutenant Colonel Lee, thank you for your sacrifice and service.