I love photographing smaller and more intimate weddings in Boston.  They somehow feel more relaxed and fun.  I had a blast spending the day with this happy wedding couple.  We started the day with formal photos and a very intimate wedding ceremony in Post Office Square.  Then, guests walked the few blocks from the park to The Palm Restaurant to meet more guests for a fabulous meal.  Those who were sill ready to party (rather than being in an understandable food coma!) walked a few more blocks to the Harborside Lounge on State Street.  Here are some of my favorite photos from the day.
It was a gorgeous summer day in Post Office Square for formal photos.  It's a great area for wedding photography because you can get so many different backgrounds.  You have the beautiful green park right next to the wonderful architecture of the city.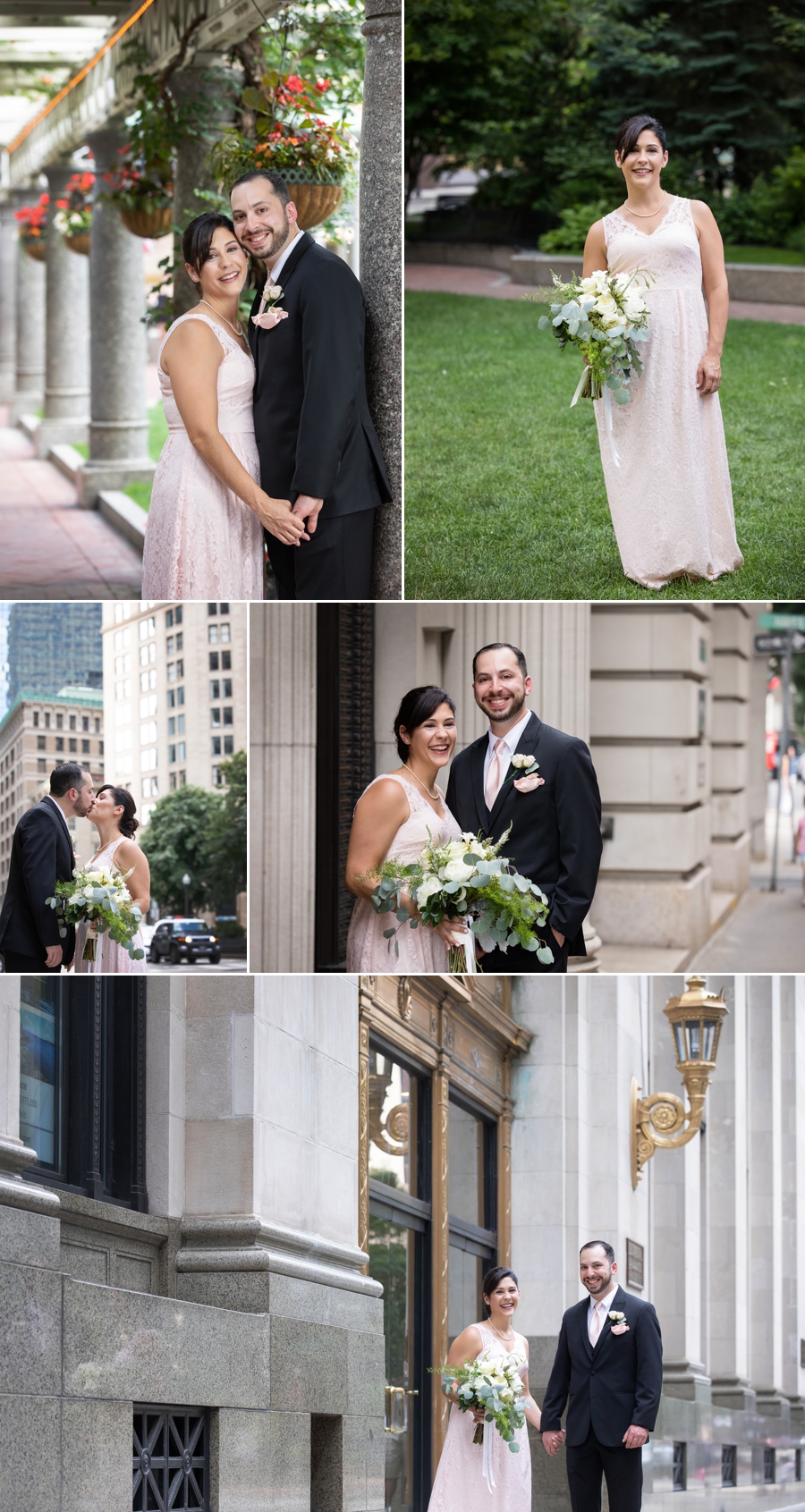 Only 30 guests attended the ceremony which made it super special.  The archway in the park made for a perfect aisle for Nicole and her dad.

It was a lovely walk to The Palm where the guest list increased to 80 guests.  Still pretty intimate for Boston wedding standards!  Guests enjoyed dinner in the restaurant's gorgeous front, glass room.

The good times didn't stop after dinner!  Nicole and James arranged for a private space to be roped off at The Harborside Lounge complete with a DJ and a dance floor.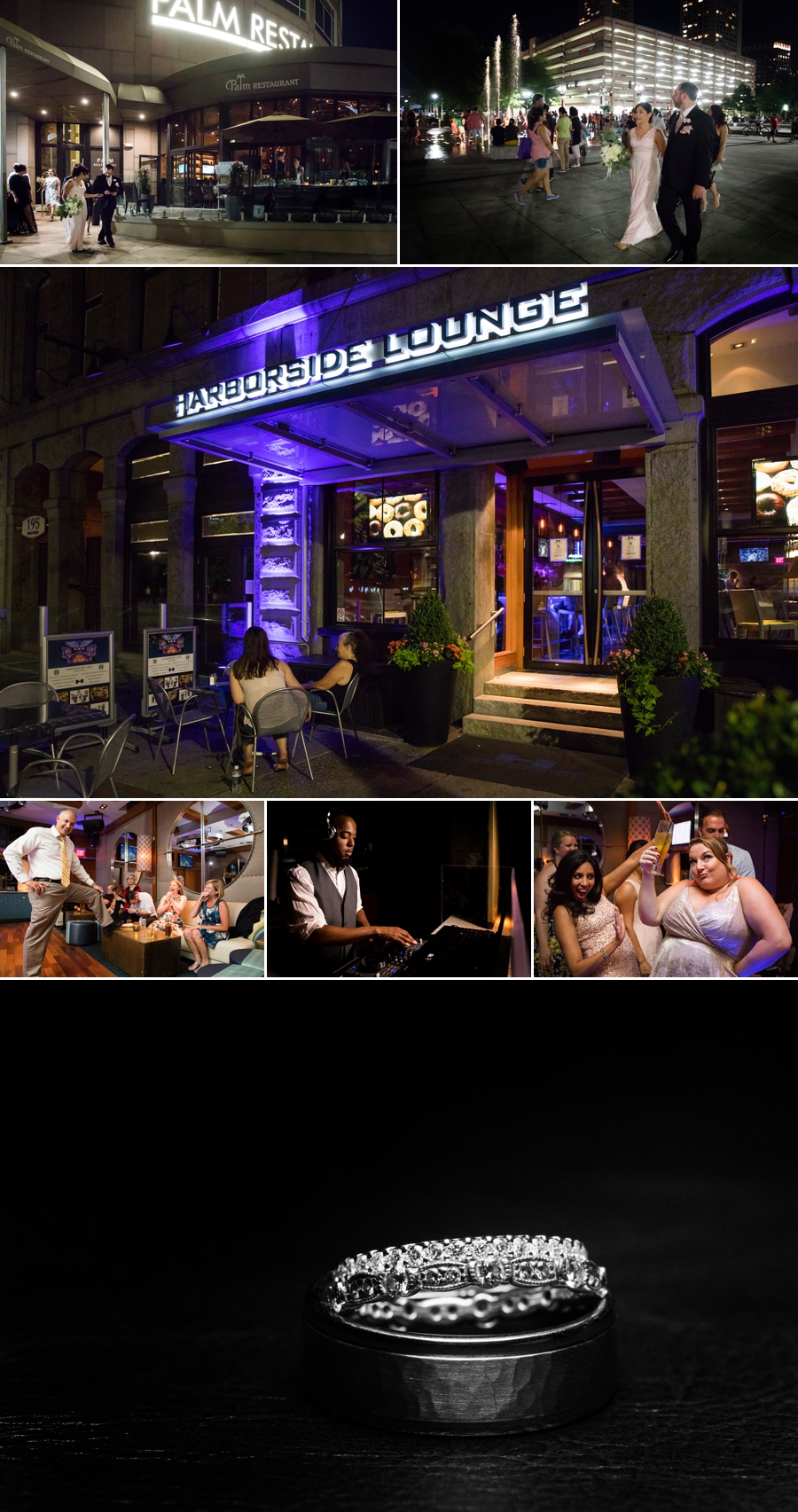 VENDORS
Dinner – The Palm Restaurant, Boston
Dancing – Harborside Inn Lounge
Flowers – Busy Bee Florist, Newton
Hair and Makeup – Icon Hair Studio, Boston